As you'll have seen elsewhere, the Professional Triathletes Organisation have unveiled a completely revised World Ranking System (WRS) effective from 2023 onwards.
It's not minor tweaks either – it's a fundamental overhaul from the ground up, a process and product which has been driven by the athletes themselves, led by a working group of Ruth Astle (GBR), Antony Costes (FRA), Renee Kiley (AUS), Jackson Laundry (CAN) and Danielle Lewis (USA).
Does it matter?
If we are really going back-to-basics, then that's a fair question. And my answer to that is crystal clear – it absolutely does, and I think it does add value, with much more still to be extracted from it in future years.
I'll actually go even further than that. In the short but storied journey of the PTO's formation and early years, I rate the PTO World Rankings and the associated stats database of historical athlete results that goes with it, as one of the best 'products' that the organisation has delivered.
Some history. Looking back in the archives, the World Rankings first came to life approaching six years ago. My comments at the time when first announced, were:
And honestly, six years on, I don't think anything has changed in my view. Looking solely internally at the sport, I get why there will be plenty of triathlon obsessives who may not care – 'Who's the IRONMAN Champ? Who's World Triathlon Champ? That's all that matters' etc.
That's one perspective. However, in my opinion we have to look outside of our own world for the benefit and growth of the sport as a whole. There are good reasons, proven elsewhere, of the value that a ranking system can provide.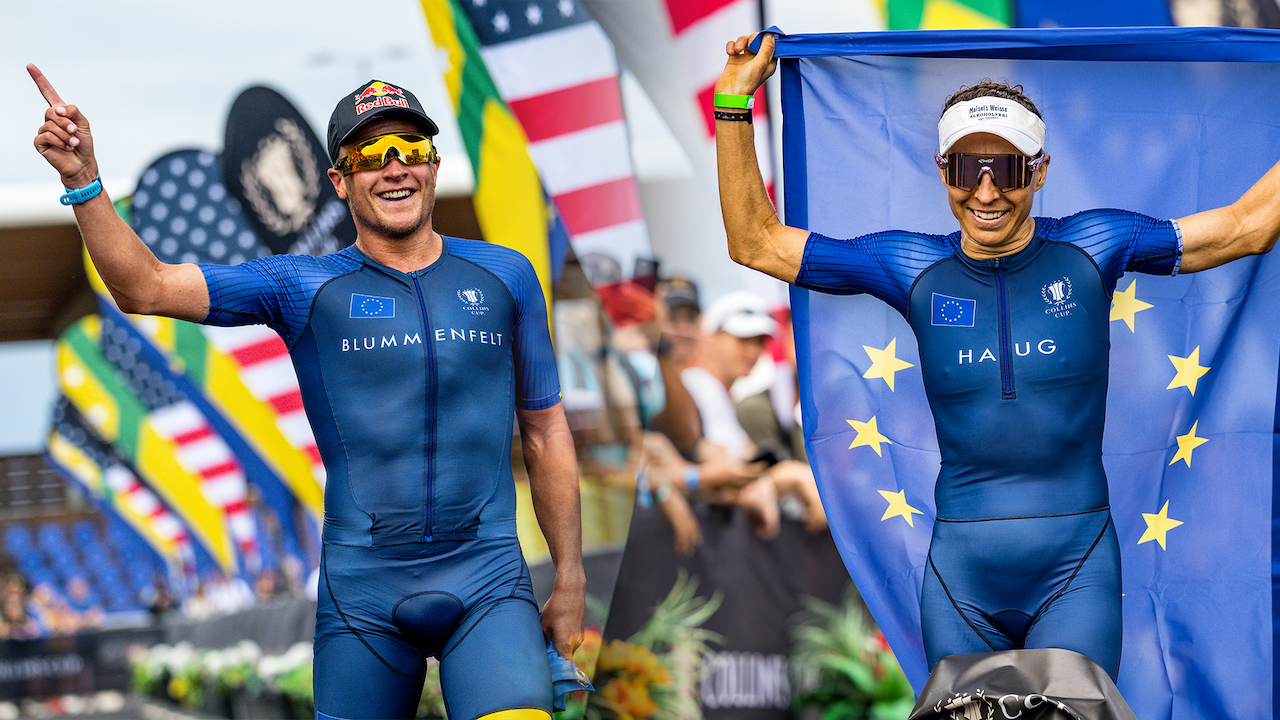 The general sporting public doesn't understand the intricacies of the where Challenge Roth fits in importance versus the IRONMAN 70.3 World Championship versus the PTO US Open. The casual viewer likely won't know about how Collin Chartier shocked the 'bigger' names in Dallas, or how Taylor Knibb is showing skills across all formats that could make her a future superstar.
They do understand 'this is the World #1', or 'we've got 8 of the top-10 ranked athletes all racing today'. If that gets them through the metaphorical door to view the product, then broadcast and storytelling can then potentially help them stick around for longer and turn them into fans.
And that really matters. The ongoing sustainability and growth of the PTO is absolutely linked to broadening the reach of swim / bike / run. And every aspect – of which World Rankings is just one – that helps that, needs to be nurtured.
Thanks Thorsten
That also means, I think it is time to give appropriate kudos to Thorsten Radde, who has largely been the brains behind the algorithm approach which has been in place up to and including the end of 2022. Along the way, he's taken plenty of criticism, but ultimately he put it place, from scratch, a process which he could apply to a complex sport, with a complicated and pretty unstructured calendar which features different organisers and championships.
That process has also been the basis on which annual payouts of $1million and above have been made to athletes, and generated plenty of talking points and an ongoing narrative through the year.
It was never a perfect system, but it's a lot easier to criticise something than it is to produce it from scratch. I know that Thorsten has also been acting as a consultant and assisting the athlete working group with running simulations as they worked through the logic of today's announcement, continuing to enhance the sport from behind-the-scenes.
The Tennis connection
As you may be aware, the PTO's Executive Chair, Chris Kermode, in previous roles has been Executive Chairman and President of the Association of Tennis Professionals. That's a sport, along with the likes of golf and darts, has really made value out of their rankings systems.
We recently spoke to him about the PTO's approach, in which rankings was a key topic:
"I'm a great believer in the athletes having a huge input of how the rankings work. The rankings are key because they are your tool to tell the story throughout the year.
"Tennis was my previous sport and the rankings were well-established there but there are always people that are disgruntled with the ranking system. It favours some in some years, it doesn't favour someone else at this point and so on. I'm not sure there is ever a perfect system.
"However, we have to constantly review it. So you evolve through the athletes and again, you won't get it right overnight, but if there are enough people with the best interest of the sport to review it almost on an annual basis and you tweak it and refine it, you'll get to something that's pretty close to perfect."
Wise words.