Rough seas don't dampen spirits in Edinburgh as IRONMAN reaches Scotland
Sunday was a big day for half distance racing in the UK, with two huge events taking place in the UK. We've reported on the second edition of the Outlaw Half Holkham separately (HERE), but Sunday also saw the debut of the M-Dot franchise into Scotland with IRONMAN 70.3 Edinburgh.
I'd looked in depth at the Pro race in our preview piece last week, and some close racing duly followed in what was a very challenging course which appears to have been well received from the initial comments and feedback I have seen.
Weather is always a potential factor in Scotland, and with the seas up, the organisers took the decision to shorten the swim to 950m. Always a tough decision, experience of similar issues at races over the years has told me that such decisions are best left in the hands of those in charge of safety and organisation. Faced with a race, athletes really are not good decision makers on their own health and safety!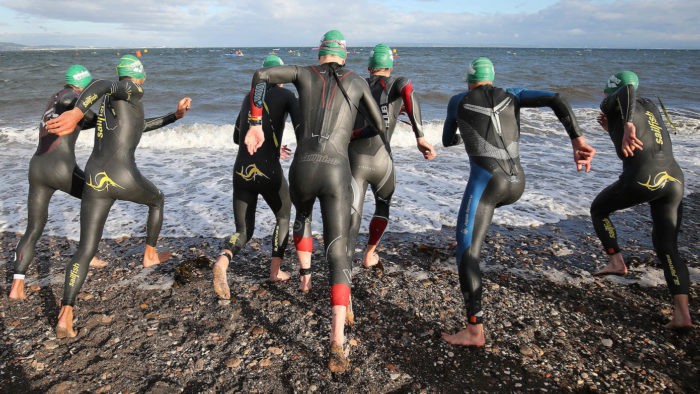 Pro Women
Despite a shorter swim, no surprise that ITU World Triathlon Series multiple winner, Sarah True (USA), was first to shore, ahead of Alice Hector, Emma Pallant, Eleanor Haresign and Lucy Gossage.
Despite being two and half & three and a half minutes, respectively, down out of the water, Emma Pallant and Lucy Gossage made light of that on two wheels and headed towards the front, passed the 2012 Olympic fourth place finisher and headed towards T2. "Would have been nice to drop Emma on the bike but I didn't have the legs. She's super strong", Lucy told me.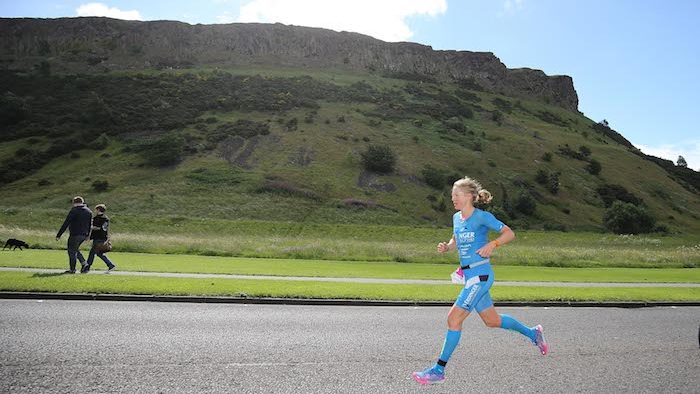 They started the run a full five minutes clear of Sarah True; the battle for the top two podium spots would between the British pair. Gossage started the run a few steps ahead, but the former European Under-23 Cross Country Champion and reigning World Duathlon Champion would win this battle on, according to Lucy, "the hardest 70.3 course I've done". Pallant extended her lead to just over three minutes at the finish, while Gossage will know that her preparations for IRONMAN UK in Bolton in a couple of weeks are right on track. True ran a similar time to Gossage to take third, with Alice Hector in fourth.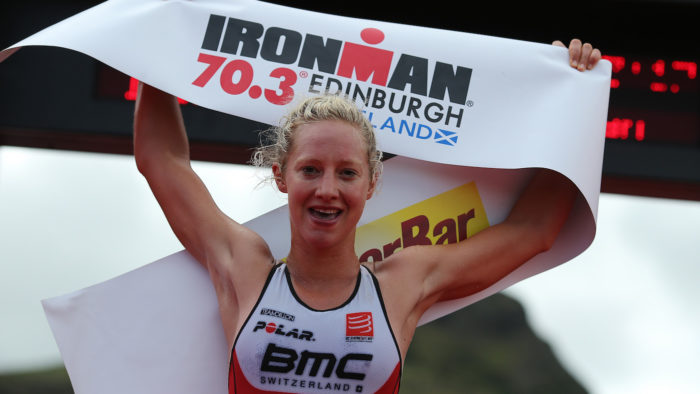 "The run was awesome, so much support – nobody supports you like the Scottish!", said the champion after the race.
Pro Men
I said in our preview of Andreas Raelert (GER), "At his best, he is close to unbeatable – but what form will he be in on Sunday?". Well… he won by seven minutes, crushing everyone on the bike and then adding the second fastest run too, just five seconds slower than the 7th place of Colin Norris (GBR). Absolute class. That's why he has five podium finishes at the IRONMAN World Championship.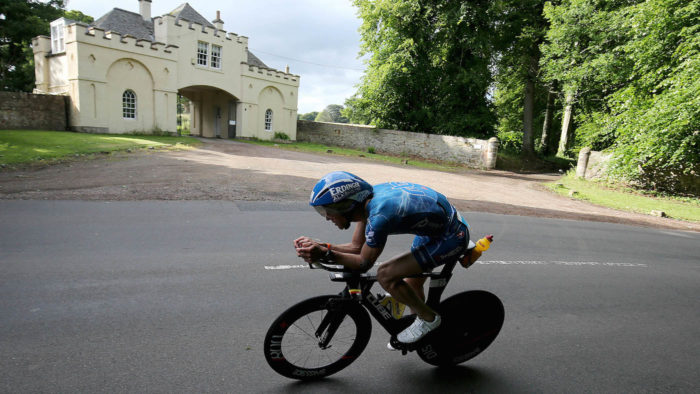 Home favourite David McNamee unfortunately suffered a puncture early in the ride an was out of the race, while the final podium was an all international affair via Alessandro Degasperi (ITA) and Yvan Jarridge (FRA). As at IRONMAN 70.3 Staffordshire a couple of weeks ago, the 'best of British' went to Elliot Smales in fourth, while local boy Fraser Cartmell attacked the race hard and was rewarded with five position.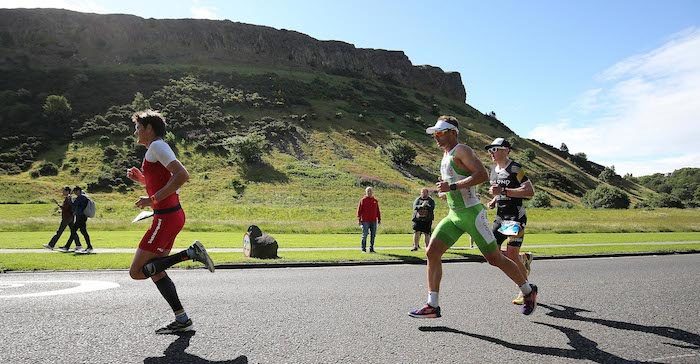 IRONMAN 70.3 Edinburgh – Sunday 2nd July 2017
950m swim / 90km bike / 21.1km run
PRO WOMEN
1st – Emma Pallant (GBR) – 4:23:17
2nd – Lucy Gossage (GBR) – 4:26:32
3rd – Sarah True (USA) – 4:31:52
4th – Alice Hector (GBR) – 4:41:06
5th – Aine Donegan (IRL) – 4:48:23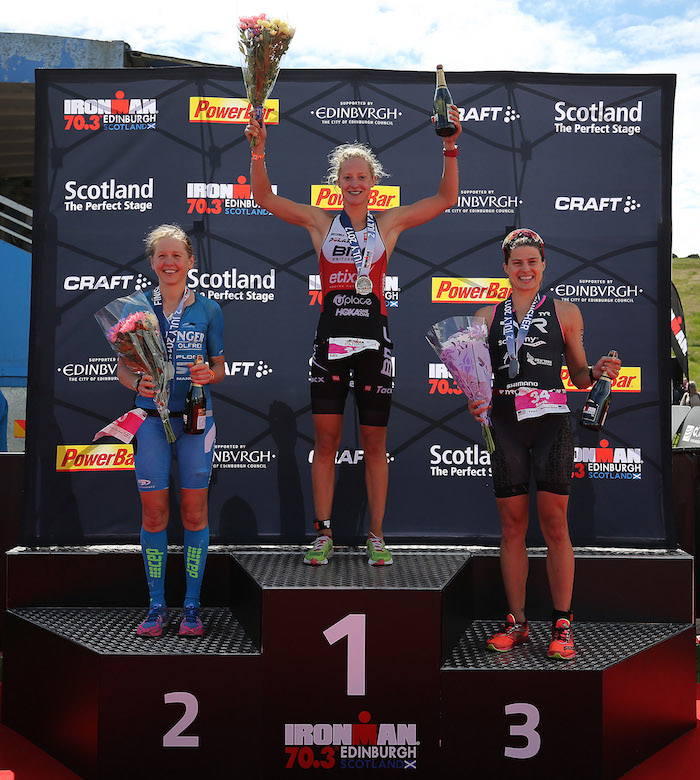 PRO MEN
1st – Andreas Raelert (GER) – 3:55:21
2nd – Alessandro Degasperi (ITA) – 4:02:15
3rd – Yvan Jarrige (FRA) – 4:02:58
4th – Elliot Smales (GBR) – 4:04:35
5th – Fraser Cartmell (GBR) – 4:06:42