Triathlon GOAT Mark Allen continues on his 'Road To St George' this week by talking with a fellow Kona great in Craig 'Crowie' Alexander. Between them the pair have nine titles on the 'Big Island', so the insight was flowing as they discussed May's big race.
The desire to compete vs perceived wisdom – in the context of Jan Frodeno it is one of THE big questions looking ahead to the delayed 2021 IRONMAN World Championship in May.
The German, now 40 years of age, has made no secret of his desire to claim a fourth title in Kona in October. With that in mind, how will he first approach the unique challenge of that earlier IMWC showdown in St George?
Alexander, who won three times in Hawaii, thinks the expected favourites will be challenging for honours in Utah, but he is intrigued by the poser facing Frodeno.
'Crowie' on Frodeno
"I think Jan's still going to be one of the main players" he reasoned.
"He hasn't raced a lot and I think that's an advantage when you get to your late 30s and 40s. He's got a very smart coach.
"For me, the interesting thing with Jan is: 'Is he peaking for two IRONMAN World Championships this year? Or is he waiting for Hawaii?' That will be a big consideration – as you know, peaking and making sure your form is at its best, that timing element.
"It will be interesting to see which races he's actually targeting. I presume that if he's going to Utah, IRONMAN World Champions don't usually just go to make the numbers, so I'm guessing he's going to be competitive if he goes to that one."
The big showdown in St George is fascinating because there is no history, no form guide to draw on. While Alexander agrees that is the case, he still expects the big guns to be the ones standing on the podium on the afternoon of May 7.
Blummenfelt & Iden analysis
"For me, Gustav (Iden) is the favourite on the men's side for Utah. I've just got a feeling that on that course profile, I think Hawaii maybe suits his countryman Kristian (Blummenfelt) a little more. We saw Kristian race in Cozumel in the heat and humidity down there.
"The Norwegians are so scientific and well prepared though, both those boys in my opinion will be on both podiums, with a little caveat.
"Kristian is racing apparently three Ironman races this year – the two World Championships and then the Sub7 Project. I don't know, that throws a little bit of a question mark on his third one in my mind.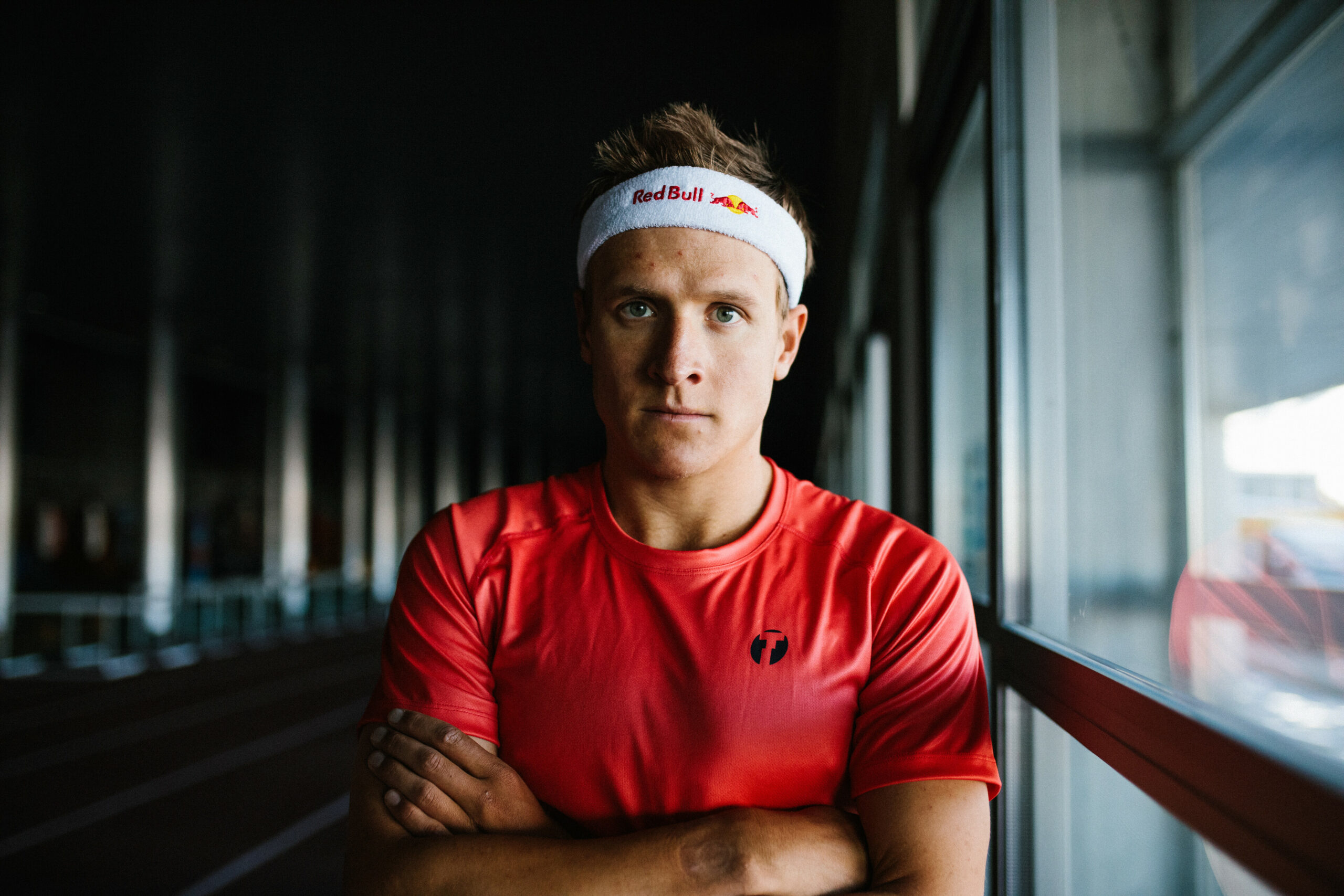 "But again, they are so well coached and so well prepared – I am guessing all the testing has been done, they know exactly to the day their recovery times. I just feel those two boys will be on the podium."
Brownlee to crash the party?
As for challengers outside the so-called 'Big Three', 'Crowie' is fascinated in particular to see what two-time Olympic Champion Alistair Brownlee can achieve now he is recovered from ankle surgery and has full focus on long-distance racing.
"No-one really I think ever just explodes onto the radar. I'm looking for Joe Skipper to be better, Sam Long. I'm super interested to see what Alistair does in Utah – I know he won the 70.3 race there a few years ago and just dominated a world-class field.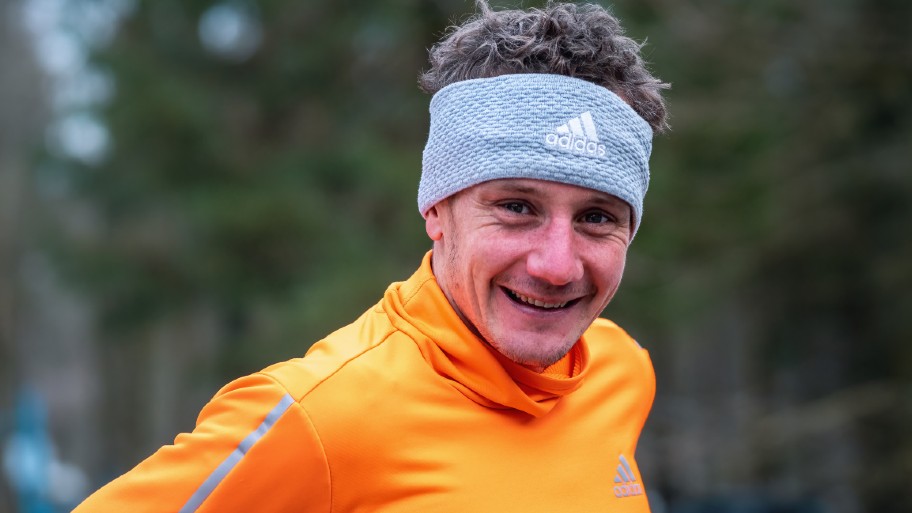 "I think he's a great climber, I think he's a great runner – he grew up with the fell running around Leeds, so he can run uphill and downhill, which I think is going to be an important consideration in Utah. So I think Alistair is going to be up there somewhere.
"Lionel Sanders has a great history in Utah as well – I'm an unabashed Lionel fan, I love the way he races. He's had some great success in Utah so it will be interesting to see how he does.
"It's a stacked field as it always is, it's a World Championship but I don't think we are going to see too many people exploding on the scene. But you might see some names in the top 10 who you wouldn't have expected.
"There's no real history or form guide for this race and also just the natural progression. Some athletes who are chipping away at the top 10 might take a bit of a breakthrough performancee and step up to a top five or top 10.
Gustav the men's pick
"I see the standouts as being Kristian, Gustav (Gustav's my pick), Jan, Alistair, Lionel. I know you want me to pick 2 or 3, but I'm going to throw a few names out there because it's hard to split those boys and it's hard to pick a podium because there is no form guide for an Ironman event on that course.
"I think we'll see some other names in there too. Some people struggle cracking the Kona code. Racing in a field of that depth with that course profile. I just think It's gonna be a different dynamic."
Alexander believes that those dominant victories for Iden and Lucy Charles-Barclay in last September's IRONMAN 70.3 World Championship will give them confidence they can smash it again come May 7.
But as the Aussie starts to talk about the challenges the course profile presents, another name starts to make an awful lot of sense too.
"It's a fallacy that only a runner wins. It's whoever puts together the best race. On a run course that has a lot of elevation change, up and down, running downhill is a skill and some do it really well.
Don't rule out Lange
"So I guess one name that I left out of the mix that I really shouldn't have is Germany's Patrick Lange. I think he comes right into the mix with more climbing, just his running ability.
"He laid down two performances last year – Tulsa and Roth – that were two of the best Ironman races that I've seen probably in the last five years or maybe more. So he has the all-round game, can make a select front group in the swim as well.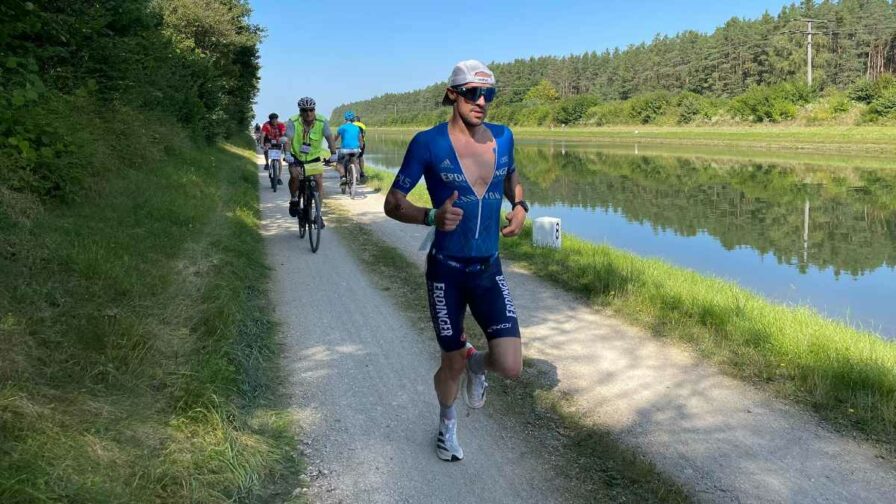 "It's a hard race to pick but I just think when the bike is harder, it's harder across the board for everyone – but you still need to be able to run. On a course which has a lot of elevation change that rings true more than ever because it's not just dialling up a rhythm and sticking to it.
"You're going to have to change your gait, change your stride a little bit, there's a lot more strength climbing those hills and muscle durability running down those hills. So someone like Patrick comes into the mix.
"I don't think the race will be won on the bike, but like all World Championships it can be lost on the swim and the bike. You cannot give up too much time on any course, particularly when the depth of field is what it is in a World Championship."
How would Craig Alexander approach it?
So if 'Crowie' were a few years younger, and he was getting ready to take on the world in Utah this May, how would he approach the challenge?
"Concentrate on your own preparation, have belief in what you're doing. You've got to make sure you're swimming as well as ever and you're in that front group. I don't think it's a must, but when you've got guys like Jan and Gustav, who are going to be in the front, you don't want to be giving up any time. You want to be in that front group.
"The years in Kona that came off the back of an Olympic Games, and we had a lot of ITU athletes stepping up, I always upped my swimming for those years.
"In 2009 we had Bevan Docherty, Dirk Bockel, Rasmus Henning, Andy Raelert, Andy Potts. So that lifts the swim level. I just think the swim level has gone up across the board regardless these days. So you've got to be in that front swim group.
"You've got to be biking well, but you've got to bike smart I think. Because even on this run course I think it's going to take a sub-2:40 to win it. Without the heat and humidity – I know there's a lot of elevation change – so I just think a sub-2:40.
"So you need to be bringing your best across all three disciplines. It's going to be the same for the women – an Anne Haug or a Lucy Charles-Barclay, Daniela Ryf – it's the ones who don't have a weakness and in fact have three strengths.
"If I was preparing for this race, I would be sharpening all the tools."