In part one of our interview with Rudy Von Berg, we kicked off by looking back at the 2019 IRONMAN 70.3 World Championship in Nice, an event he described as a "dream race".
A venue which means a lot to him, being brought up riding on the hills and roads around the Alps-Maritimes, it's probably no surprise to find out that IRONMAN France this year, scheduled for June 26, will be the venue for his full-distance debut.
In part two, we turn our attentions to those longer distances and what could lead to the IRONMAN World Championship in Hawaii. While Nice could open the door to Kona, it's not a given just yet that it would be an automatically accepted invitation.
As Von Berg explains, the landscape is changing for professional athletes.
Going long – why now?
"The overall idea was that I didn't want to start doing Ironman races too early. I wanted to develop at 70.3, and reach my potential, and even though I don't think I've reached my very best at 70.3 yet, I'll be in the year of turning 29 and so that feels like it's old enough that I can start doing Ironman.
"I always wanted to do France, for the reasons I mentioned earlier, growing up there. I was going to do it last year, but due to COVID it was postponed to a week before or after St George (70.3 World Championship), so that was out, and I didn't want to scramble to find another Ironman and so I thought I'll just do it in 2022 and properly prepare for it.
"The only thing is I hope I didn't lose too much shape kind of medium term with my Mono, because I lost quite a bit of muscle in my legs when I was sick. I lost a lot of weight – I just hope that didn't set me back too much, especially for an Ironman, when it's really the years of training before that count. That's my only question mark. But, I'll put in six good months of training now, and hopefully be at my very best."
Hawaii bound? Maybe…
The typical assumption is that if you earn a Kona slot (for October 2022), you take it. The IRONMAN World Championship is part of the Von Berg family DNA – his father, Rodolphe senior, has been a Kona Age-Group World Champion himself – but the decision on whether junior will be there this October, isn't clear yet. Would he take a Kona slot, if France goes well?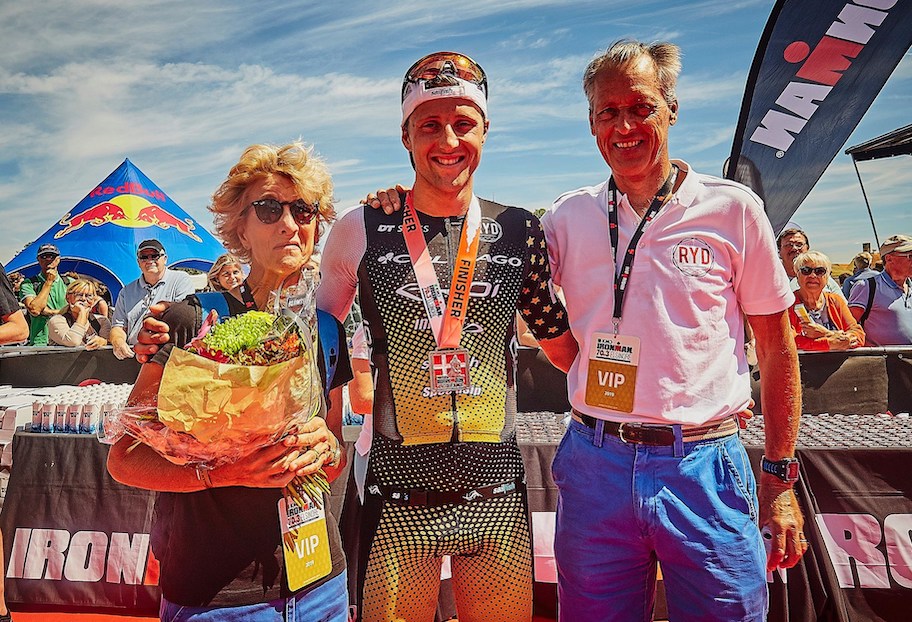 "Likely… but the problem is that the calendar is quite difficult. Up to Nice I will probably do two half races before the IRONMAN. Then a month later there's the PTO Canadian Open, then a month later the Collins Cup than a month later the PTO US Open, and then there's the two World Champs in October.
"It's not possible to be your best at all of those, not even three of those. Usually I can peak in June and peak again in September and then be close to peaking for the last race in November or something. But that's going to be tough."
PTO Tour – we've been waiting for this
Given that Von Berg's earliest triathlon memory is watching his father racing in Kona almost 25 years ago, the pull towards the Big Island is strong. It's clear this won't be an easy decision either way:
"So, I haven't decided yet exactly what's going to happen for that. If I qualify for Kona, I'll see what I want to focus on. I can't not do these PTO Tour races because these are the type of races that we've been waiting for as Pros for many years; some big prize money races, something like Regional Champs where all the best athletes will be at for many years to come, rather than at diluted races usually.
"So, the short answer is we'll have to see as it's kind of tough. I don't want to be average at Kona and the 70.3 St. George World Champs, I want to be really good at one of the two.
"I've been thinking about Kona for so long that if I qualify it would be kind of dumb not to do it, but also I have to think about my career in the big picture. There's still time to focus on the 70.3 World's for example and then try to go for Kona the next year… but then also a career goes by fast and when you have opportunities, they won't always be next year."
Results in Nice, of course, will determine whether those considerations need to be resolved. For this year, at least.
A long distance future?
As well as new events creating decisions for athletes to make – and perhaps a 'choose your battles wisely' situation – the PTO Tour could also impact the distance focus of an athlete career. IRONMAN France will represent a full-distance debut for Rudy, but not necessarily the beginnings of an all-in move towards that seven-hour-plus format:
"Things are changing a little with the PTO Tour races for example. Out of the four PTO Tour races [Ed. The European Open and Asian Open will be added in 2023], there will be three 100km races and one 200km race, so pretty much three half's and one Ironman. So, the focus for that is a little more on the shorter distance, so I don't think I will ever go to just be a full Ironman athlete. I'll definitely still want to perform really well at half distance, and so I think I'll max do two ironman races per year and then there's still room to do really well at half with that.
"The PTO is kind of changing that, in a good way, because I think the 70.3 is a really good distance and makes it a good mix of the endurance and the speed.
"We love to race. I like to be more of a Frodeno type where I want to prepare and do a race only if I'm going to be really good at it. I'll race slightly less, but I still always have that urge to add races into the calendar. It's just my rational part that says that's a little too much. We love the process of training, but the only reason we do it is because of racing."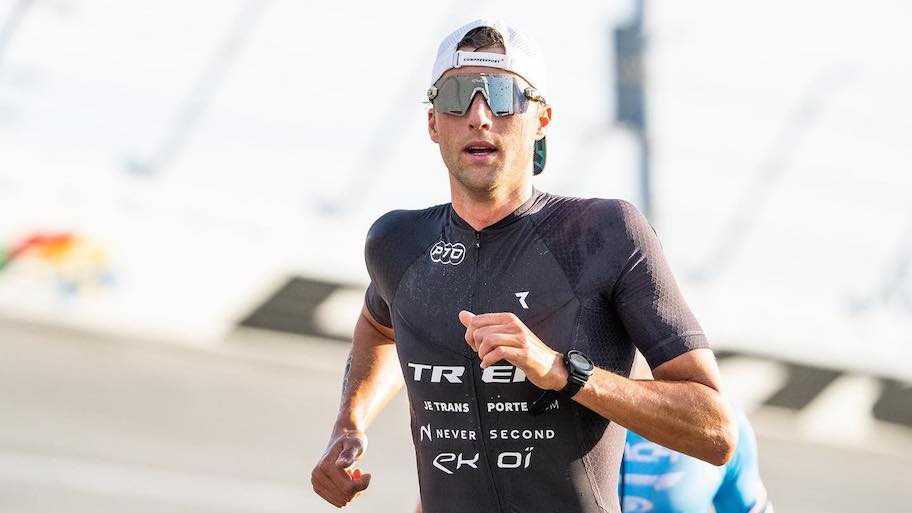 High-quality racing will be the norm
It's long been a part of their mission, and was reiterated in our discussions with the PTO's CEO Sam Renouf before Christmas, the best to race the best. That aim is in line with the direction that Rudy sees the sport moving, talking us through his potential 2022 schedule as an example:
"I think more and more now it's going to be championship-type races, because even some of those Regional Championship races I did, they didn't have quite the fields that the PTO Tours will have, which is literally 40 of the top 50 guys in the world. It's going to be world champ events every time.
"For me it's only going to be the big races. I mean Oceanside 70.3 (April) in North America is the first big race of the year, then Chattanooga 70.3, North American Champs in May, then IRONMAN France.
"That might have actually a slightly weaker field maybe, IRONMAN France, even though it's a race that's more and more on the map and I wouldn't be surprised if a Norwegian goes, or some top guys like that, or a Cam Wurf type.
"After that it's just all World Champs events – two PTO Tours, Collins Cup, Kona if qualified and 70.3 World's in St. George. That's why I was saying that you really want to be at your best in these events. If you are just at 90% then you are going to be 15th."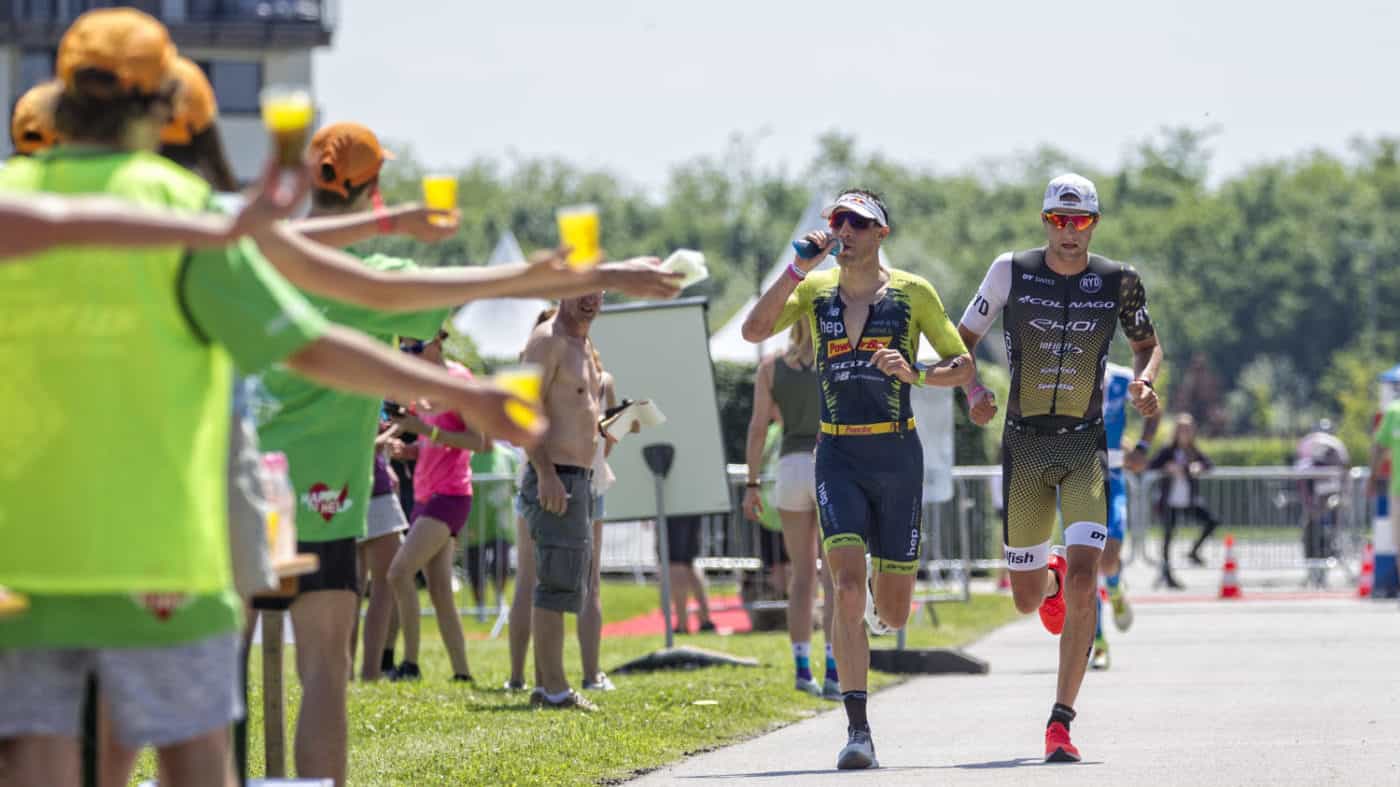 Did COVID provide a glimpse of the future?
Something we've certainly referenced many times over the last two years is the impact of the pandemic. With limited racing opportunities, those events that have gone ahead have regularly featured pro fields with notable depth. While that, perhaps, indirectly gave a glimpse of the future, Von Berg is clear where the driver of change will continue to come from:
"That's true, COVID definitely created that a little, but I think the bigger reason now and moving forward is the PTO for sure.
"Creating these big events – and that 100km distance, which is as short of a long distance as they could for TV – and putting these million dollar prize purses up. I think this is what is going to really develop the sport of triathlon professionally, and just kind of like in tennis, it's a familiar notion to have these grand slam / regional champs type of events, and the PTO is going to focus on these main races plus the Collins Cup and develop that.
"Hopefully that PTO Tour Series will become a really interesting series for triathlon and fans of triathlon."