Ruth Astle returns to race action this weekend, hoping to move on from what she admits has been a "s**t show" of a triathlon year so far.
She's on the start list at IRONMAN 70.3 Zell am See-Kaprun in Austria, which is headed by Germany's Daniela Bleymehl.
Writing on Instagram she said: "Wanted a hit out pre Kona given it's been so long since I raced, so heading to Zell Am See for a hard swim and bike, and a conservative run."
Her last race was in early May as calf problems have seriously hampered her after an outstanding 2022 which saw her finish in the top five at the rescheduled IRONMAN World Championship in St George before rounding out the season with a victory – and a first sub-three hour marathon – at IRONMAN Israel.
Ups and downs of a pro athlete
This week has also seen her take part in a candid interview with Helen Murray on the 'Inside Tri Show' podcast, talking about the frustrations of her injury-riddled season – and the pressures that brings.
The year started well with a solid couple of months of training, including a block in Spain "with the Leeds gang", but not long after that things were derailed by a calf problem.
She raced Challenge Gran Canaria in April where she had to walk parts of the run which potentially cost her second place behind Anne Haug.
And then the following month at the World Long Distance Championships in Ibiza she had to bail out at the start of the run when in second place.
At least after that she found out exactly what the problem was – a calf strain but with tendon involvement, which increased the severity of it. That ruled out a big target in Challenge Roth and there was then another blow as she made progress in her recovery only to suffer an issue with her other calf – another tear but thankfully not compounded by the tendon this time.
At that point the PTO US Open and Asian Open went out of the window and the focus now shifts to the IRONMAN World Championship in Kona.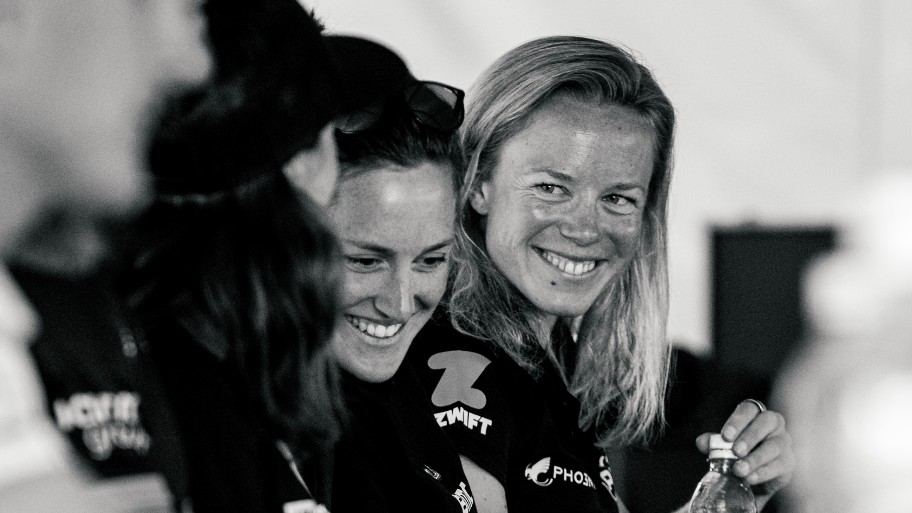 'I'm now in a better place'
Speaking on the 'Inside Tri Show', she admits: "Life generally is good but triathlon-wise, this year has been a bit of a s**t show.
"It's mainly just gutting to miss out on all the racing.
"Basically, I got to that point where I was like, what's the point of getting out of bed and going training? Which sounds very melodramatic, but I was just like, why am I going to go bother and put in a hard swim session when I don't even know when I can next race?
"But that coincided with actually having the opportunity to go and have a proper holiday, which doesn't come around very often. So I was also a bit like, I should just grab this and go for it.
And it paid off. So I'm now in a better place, having had a week of proper holiday and mental reset.
'Most triathletes have been through it'
It's not just the frustration of not being able to race also but the potential consequences, with Ruth explaining: "There's lots of other kind of pressures, obviously. I've signed some new sponsors this year and part of the reason behind signing with a couple of them was because I was doing Roth, which I then obviously didn't do.
"There's obviously, like, a kind of guilt pressure in my head. I'm a bit like, unless I can now go and have a good Kona, a good couple of races after that, I'm expecting quite a few sponsors to not want to carry on."
But hopefully things are starting to turn around as the build-up to Kona – where she was overall age-group champion in 2019 – continues, starting with Austria this weekend.
And she's also been helped by the fact that partner Alistair Brownlee understands better than most exactly how she's been feeling as he too has had his own injury problems to deal with over the last few years.
Astle says: "Sometimes it's easier when it coincides that you're both going through the s**t times together. I think in some ways it's harder when one of you is injured and the other one is fine and getting fit and going off racing.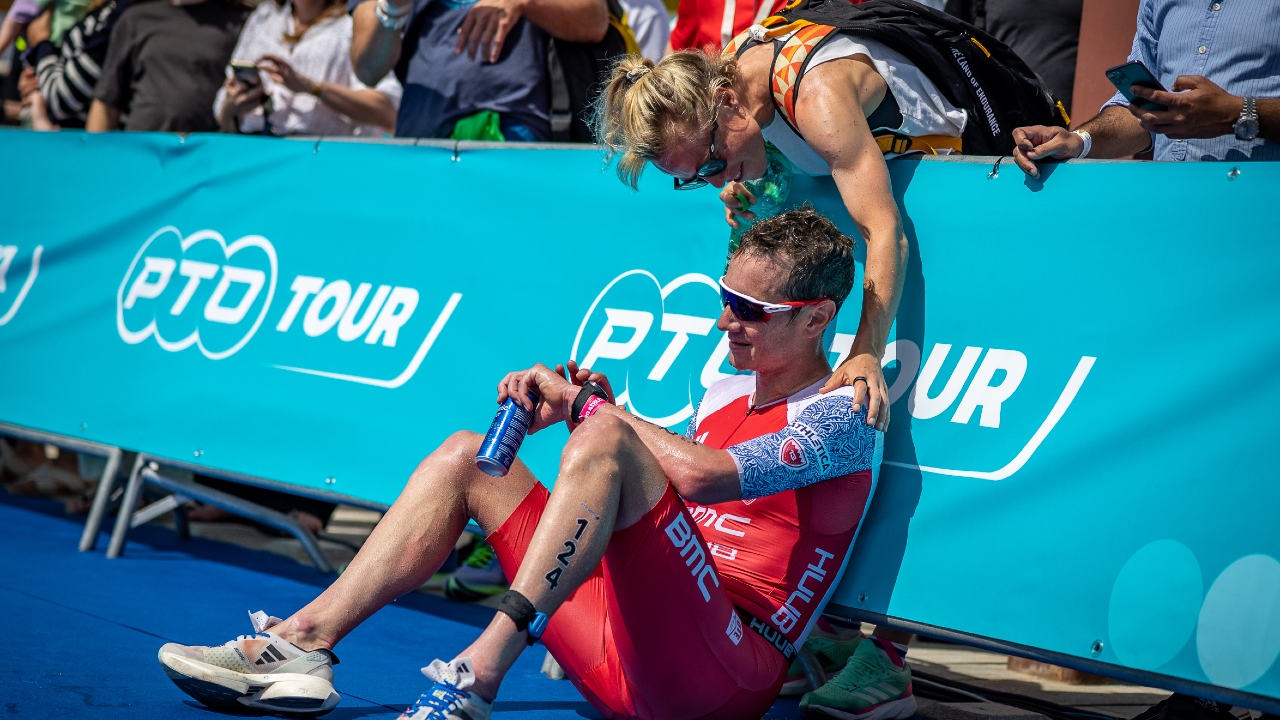 "Although, on the other hand, if you are feeling a bit s**t and they're doing fine, then you can kind of distract yourself by being like, oh, well, I can put all my energy into doing all the other stuff for you to make life easier.
"Generally, I think at least you know that that other person really understands how you're feeling, which helps because I think it's quite hard to completely get it if you've not been through it. And to be fair, I think most triathletes have been through it at some point."
Everyone at TRI247 wishes Ruth well with her recovery – hopefully things can now move in the right direction for the rest of the season.