Sam Laidlow has penned a heartfelt thank you to everyone who helped him to become the men's IRONMAN World Champion in Nice last weekend.
The Frenchman has overcome setback after setback ever since his breakthrough performance when he was second to Gustav Iden at the IMWC in Kona last October.
The rocky road to Nice
His next full-distance race after that was IRONMAN Lanzarote in May when he led on the run only to be forced out by what first appeared to be gut issues and later emerged as a liver infection.
He was then involved in an epic battle at the front of the race with eventual winner Magnus Ditlev at Challenge Roth, only for a torn calf muscle to end his hopes and put even lining up in Nice in jeopardy.
And then having overcome that he was struck down with a bout of COVID just three weeks before his biggest race of the year.
So no wonder after letting the achievement sink in this week, he was able to reflect on what he'd achieved.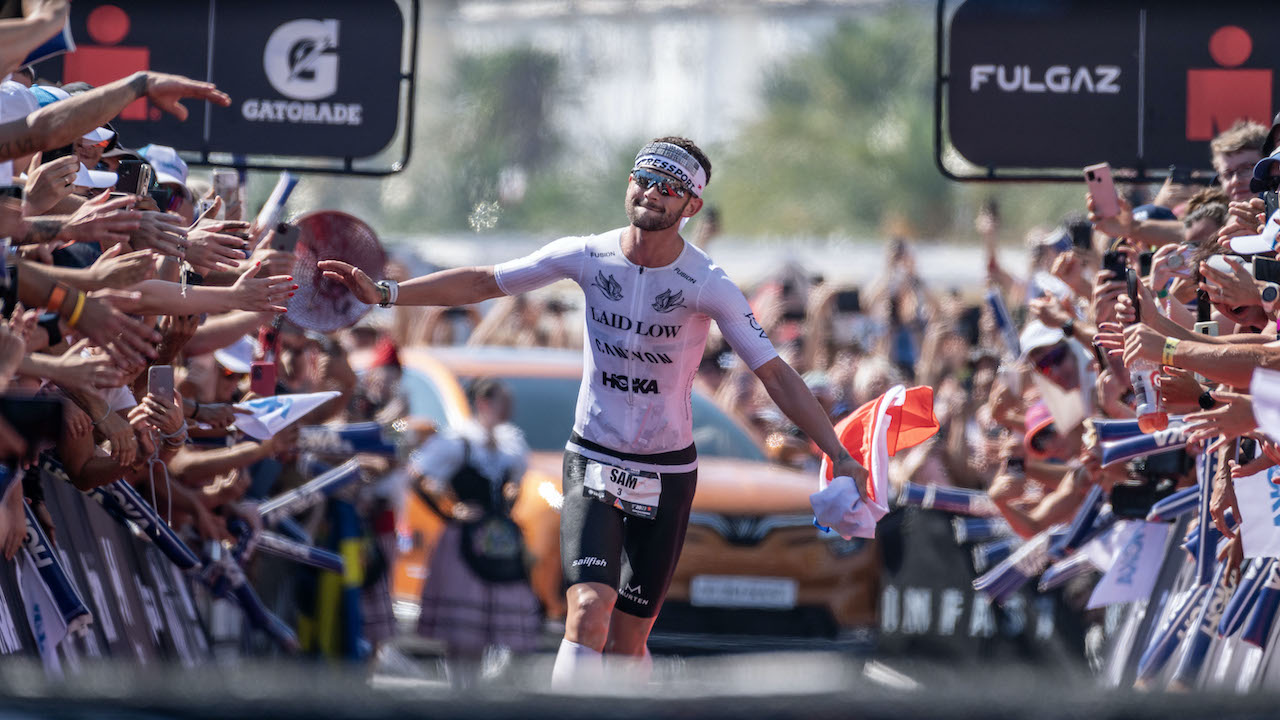 Posting on Instagram he said: "I'm writing this post whilst sat in a café with an empty coffee mug but a heart so full.
I wish what I'm feeling right now to everyone. Pure content. No goal is too big, no dream is too crazy.
"I feel like I've been knocked down a thousand times, like I've failed over and over again, like it was slipping away from me."
'Time to find a pen and paper for next 5 years'
And Laidlow also revealed that the victory was the end goal of a long-term plan as he starts to fill in a blank canvas for the next phase of his career.
He added: "5 years ago I wrote on a piece of paper that I would win the Ironman World Champs in 2023 and become the youngest ever to do so.
"At the time I was a nobody in the sport. But as @janfrodeno says: we conceived, we believed, and now we have achieved.
"I want to thank every single person who has made this possible, and most importantly thank my fellow competitors who I greatly admire as both friends and athletes.
"My wildest dream has now been ticked, and boy does it feel good. I guess it's time to find a pen and paper for the next 5 years."