In his last YouTube video ahead of the IRONMAN World Championships in Kona next month, IRONMAN Wales winner Joe Skipper was thorough in his analysis of how his win in Tenby might impact his chances on the Big Island, whilst also divulging who he thinks his main competition is set to be.
Was Wales the pinnacle of his season?
When asked if he thought he'd left his best performance in Wales, Skipper was straight to the point. Whilst acknowledging the logic behind questioning the impact his win there might have had, Skipper was adamant that "fitness wise I am in a good place, but it all comes down to how well I adapt in the heat, as that has always been my limiting factor".
Recognising the magnitude of his performance when taking the tape earlier in September, Skipper said: "Wales was probably my best ever IRONMAN performance in terms of looking at the numbers", but also stressed that he believes: "I'll be able to race as well if not even better in Kona".
Reflecting on his previous experiences when racing back to back long distance events in close proximity, Skipper looked back on two separate occasions. Firstly, in 2019 Skipper raced IRONMAN Wales before heading out to Kona, where he finished a career best sixth at the World Championships.
However, Skipper believes that he "didn't feel as good in Kona" in 2019, which was largely down to a run injury in the build up to Wales that meant the marathon there took a lot more out of him. This year, Skipper says: "I've done a lot more training and a lot more racing and I felt fresh going into Wales, and now that I've recovered from it I feel really fresh again".
Secondly, Skipper recalls a more positive experience in 2021, where he finished second at IRONMAN Switzerland on September 5th, before three weeks later winning IRONMAN Chattanooga ahead of the likes of Lionel Sanders and Ben Hoffman, describing September 2021 as a time where "the second one went much better than the first".
Skipper's Kona challengers
When asked who he thought might be his main rivals in Kona, Skipper was quick to answer with one word, "Norwegians". The UK favourite, who will be hoping to become the first British man ever to win the IRONMAN World Championships, recognises the challenge that Kristian Blummenfelt and Gustav Iden present, but will undoubtedly leave it all out there in October.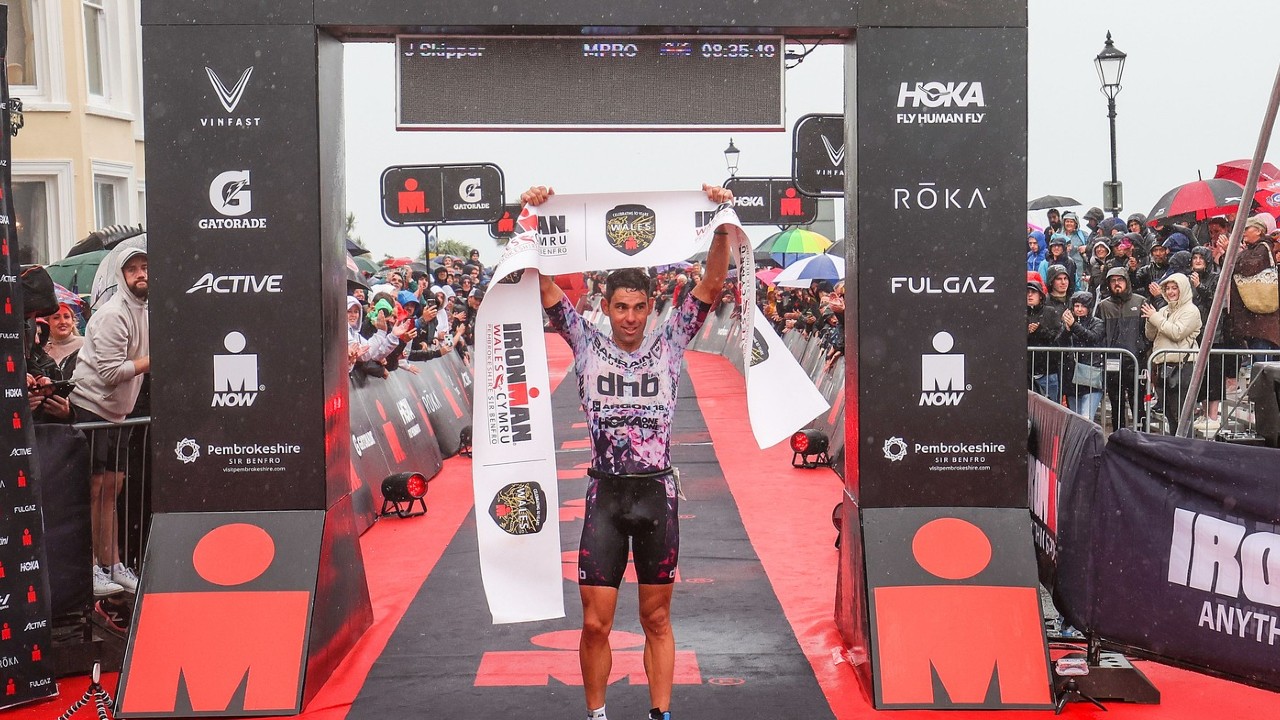 The highest ever finish at the IRONMAN World Championships by a British man is third place, a feat achieved twice by David McNamee in 2017 and 2018. Following his incredible performance at IRONMAN Wales and his confidence that Kona could potentially go even better, Skipper looks like Britain's best hope to challenge for a podium in the men's field. After missing out on St George earlier in the year due to COVID, Skipper feels "I have a second chance" at the World title in Kona.