The 2022 AJ Bell World Triathlon Leeds proved to be another memorable event for Great Britain's Sophie Coldwell.
The site of her first career WTCS podium 12 months ago, she repeated that over the Sprint distance this year, in what was her first triathlon event of the season. On Sunday she returned to collect silver in the Mixed Team Relay.
That result – combined with another bronze medal at the end of the 2021 season in Abu Dhabi – sees Sophie rise to seventh in the Maurice Lacroix World Triathlon Championship Rankings.
'I gave it everything'
Fast becoming one of the most consistent athletes on the circuit (her last six WTCS results have been 6th, 3rd, 7th, 7th, 3rd, 3rd), Coldwell got herself into that early breakaway on the bike with Taylor Spivey and Flora Duffy – and knew there was no turning back.
"I'm pretty happy. I didn't know why I was so nervous coming into this race, but I'm so glad to be back racing.
"To get back on the podium, especially here, I'm absolutely over the moon. You can't ask for anything more.
"Once we got on the bike and there was a gap, I thought well I might as well commit to it now. I gave it everything I've got really. I probably paid for it a bit on the run, but it was one of those things.
"If I had got caught in the big pack, I wouldn't have got a medal, so I thought better commit now and hope I can stay away. I'm really chuffed."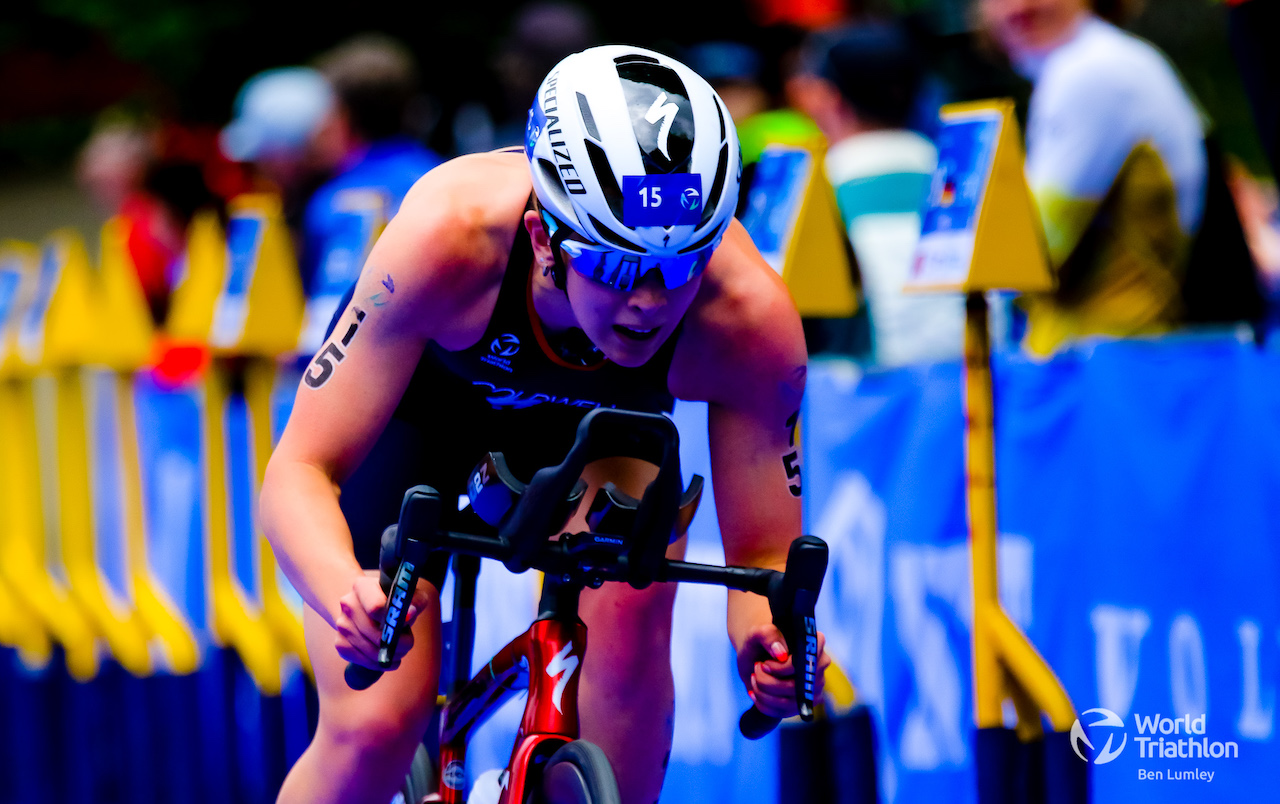 Tougher than last year
While over half the distance of the 2021 edition in Leeds, the direction of the bike course was changed this year – something Coldwell believes added even more of a challenge:
"With the reversing of the course, I swear we went uphill more than downhill this year!
"The course was amazing. I preferred it this way round. I think it was a bit more honest.
"I think it was just as hard as the Olympic (distance), so I'm kind of glad it wasn't the full distance."
Home advantage
The crowd support has always been a key feature of racing in Leeds, and being a British athlete on home soil, was certainly a huge positive, as Sophie explained:
"It helped loads. I didn't know so many people knew my name to be honest, so that was really nice.
"I thought last year there were loads of people out here, but this year I reckon there's at least twice as many.
"The whole way round you could hear people shouting, so it was just great for everyone to be back. I enjoyed being back and to have everyone else back as well was a great end to finishing in Leeds."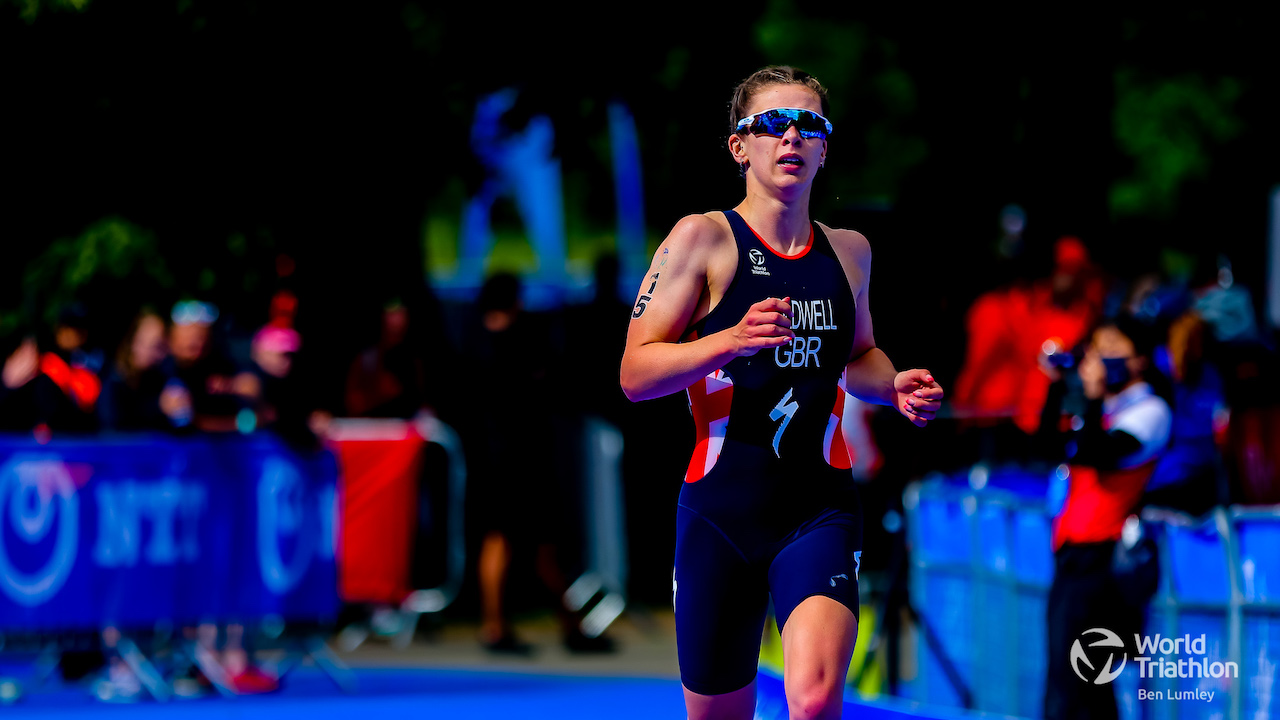 All roads lead to Birmingham
When we spoke at length to Sophie earlier in the season, she was crystal clear that her biggest target for 2022 was the Commonwealth Games in Birmingham. Nothing has changed.
"For me, the Commies is my main goal of the year. I really, really want to come back with a medal from there.
"That's kind of why I missed Yokohama. It was more about preparing for that 'A' race later on in the year.
"This is more than I expected today, so that's put me in good stead for hopefully coming back with something at the Commies."
One thing Sophie hasn't had to be concerned about is qualifying for Birmingham, having met the auto-qualification standard in Abu Dhabi last year.
"That definitely helped me. I have never been pre-selected for any big competitions before, so knowing that I had got automatic in November was nice.
"It meant that we had all winter to prepare for a race that was at the end of July, so we could make decisions and plan training around that, knowing that I didn't have to go and chase qualification early on."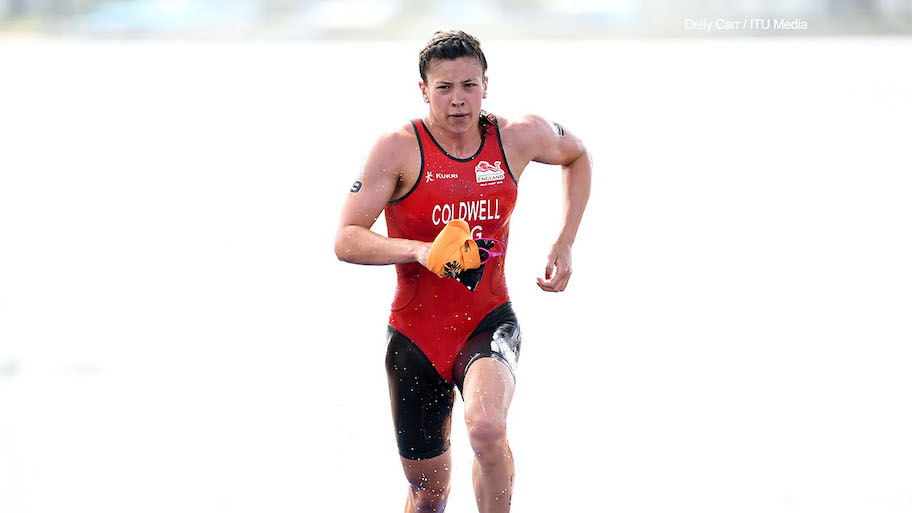 Sophie should be able to call upon home support once again at the end of July…
"If it's anything like today, I'm sure it will really help.
"There's going to be loads of friends and family there. On the one hand, it's going to be added pressure that they have come to watch you, but when you have come back with a medal, it's lovely having them around."
Olympic ambitions
With such strength-in-depth in the British Elite Women's squad, Sophie didn't gain selection for Tokyo 2020. She did travel to Tokyo as a Reserve – a period she told us earlier in the year was, "a bloody hard time" – but with Paris just 2024 just two years away now, Olympic ambitions remain.
"The whole Olympic thing was tough, but when you're from GB, there are so many great girls.
"We're in that era now when Vicky [Holland] is moving on to other things and Jodie [Stimpson] has gone to long-course. It's that changing of the guard, so to speak.
"I'm just trying to step up and hopefully put myself in contention for Paris."
If she continues with performances like this past weekend, she won't be too far away from the selector's thoughts.