This is the third and final part of our exclusive interview with Sophie Coldwell, who enters 2021 off the back of her best overall season and the best race performance of her career.
While there is a lot to look forward to and plenty to reflect back on fondly from 2021, like all athletes, not everything goes well. That's just one side of the life of a successful athlete.
While victories and podium results get seen and praised, even for the best, there are challenging times to be endured too.
Tough times in Tokyo
In a busy season, one of the roles Sophie took on was as the travelling reserve for the British Olympic Games team. A great opportunity, but also a difficult situation to try and maintain preparation and focus for an event – knowing that your chances of actually racing, are minimal.
Sophie explained: "I look back on the Games experience, and it's probably not one that I will keep in the forefront of my mind. It was a bloody hard time for me. I don't really like travelling at the best of times. I love being at home and am a creature of habit, but when I do go away, once you've got through the stress of travelling all of that is worth it because there's a race at the end of it.
"This was all of those things – made worse because of the COVID situation – but knowing that I wasn't racing. It was really hard doing that whole trip. After Leeds and getting on the podium, I knew nothing was going to change in terms of selection. Being from Great Britain has its pros and cons, as once you are there and you see the athletes and the results, it's tough thinking you should be on the start list, but because you are from the strongest nation, you are not."
Full focus on Paris
If nothing else, the memories of Tokyo have further brought into focus the desire to be part of the action in Paris:
"So it was a really hard trip – and I didn't need to be told that this is what you want to do or anything like that – but I kind of got to the end of 2021 thinking that I don't know if after 2024 and Paris, whether I win, DNF, go or not, whether I'm still going to be doing triathlon.
"I've been doing it such a long time, so physically or mentally I don't know if I'll want to carry on, so at the end of 2021 I was thinking that I've got three years to make a dream of going to the Olympics and being in a position to win a medal a reality. I've been around one, but I don't want to be in that situation again. It's really focussed me and channelled my vision to do that.
"It was a really hard trip, but it was pretty amazing being around, especially Georgia getting that medal after the year she's had, so some special moments… hopefully fuelling me to do something in Paris."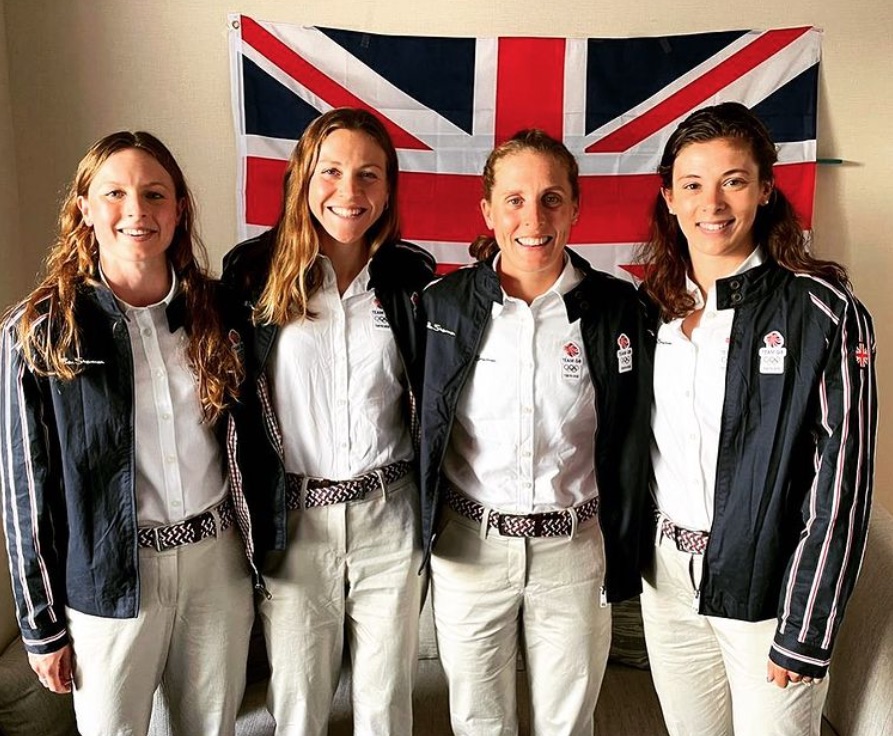 Super League challenges
Another aspect of the season that didn't quite live up to hopes and expectations for Sophie was that busy September of Super League Triathlon racing. Starting in London (5th), she faded through the month to 6th (Munich), 10th (Jersey) and 13th (Malibu).
Sophie reflects on that period of racing: "I started Super League and thought this is not going quite how I envisaged. I looked back through Training Peaks and because of the Tokyo block, at points I left my room to get food, to swim in a pool and run on a treadmill, that was it. I was massively restricted as I wasn't part of the team, so couldn't go outside.
"When I looked back, my last proper training block was into Leeds in early June, and here I was trying to hold onto that fitness through September. Then you hit September, racing every weekend and taper / race / recover, and I think I was also tired mentally from the trip that we'd been on and I wasn't ready to race back-to-back-to-back-to-back, plus the travel.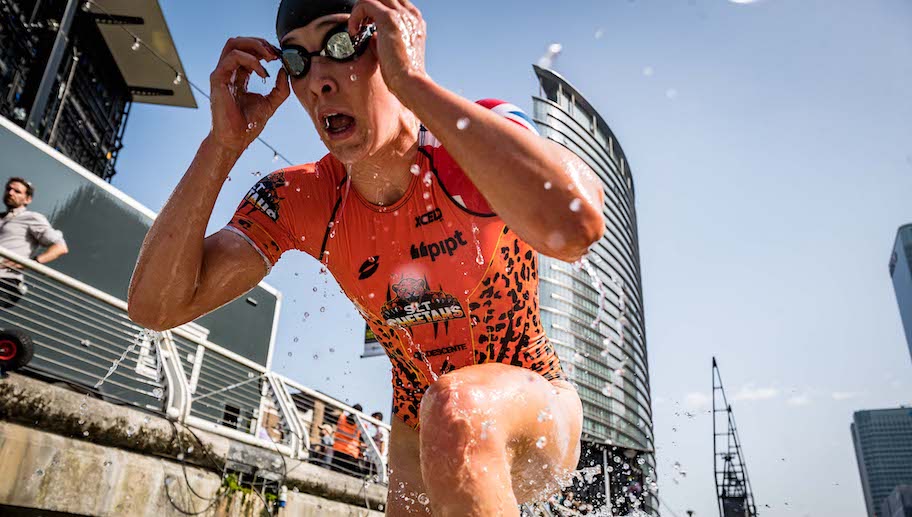 "But that aside, you can't take anything away from the experience and just the fun that is Super League. Thankfully London was the first one and so that was my best performance. It was amazing, so many people turned out and we hadn't really had crowds because of COVID, so to have that plus the team element – it is a unique style of racing and Super League have obviously got more traction coming into this year, so I'm excited to see where they go with that and what doors that opens up for athletes.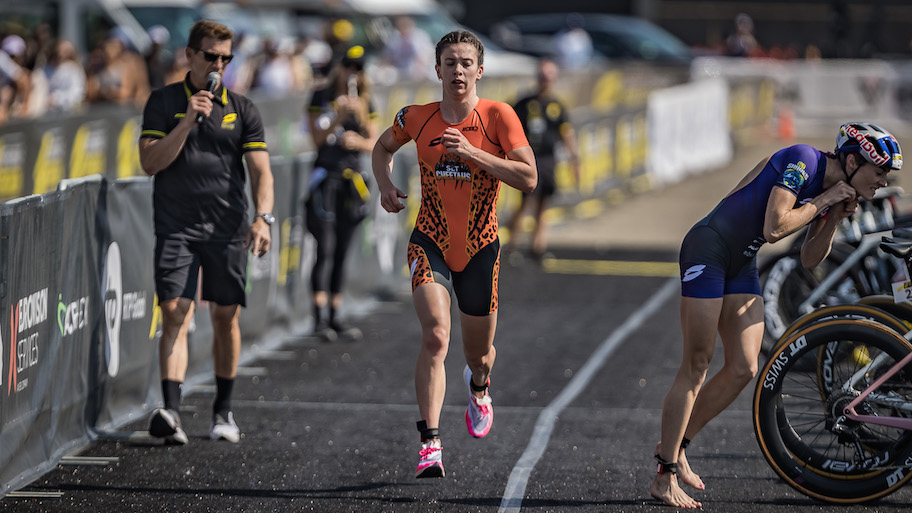 "It will be interesting to see at what point athletes may have to choose their races – I think if I was from a nation where you were guaranteed an Olympic spot then it would be very different, but when you are from a nation where selection is really tough, then at some point you probably can't do everything. Especially with the style of athlete I am, I'd love to race every weekend but I know it would just get worse and worse, but hopefully there will be a happy medium alongside World Triathlon so athletes can do these events."
Arena Games: The Super League that did go well
If the Super League Championship Series didn't reflect her ability, the SLT Arena Games events earlier in the year certainly did. A close third at the London edition, and then winning overall in Rotterdam, the virtual-meets-real-life format will gain further status in 2022. Will Sophie be back again?
"On paper, the whole race sounds terrible… swim in a pool, ride on a turbo and then run on a curved treadmill… why would you want to do that?! And then you go and do it, and it was amazing. The way in which it was set up and not just the way that the athletes engaged with it, but the triathlon community too. It was probably the most social media interaction that I had all year. People seemed to love it and buy into it.
"Super League are in talks with dates and places for this year again so yes, I hope to be there again."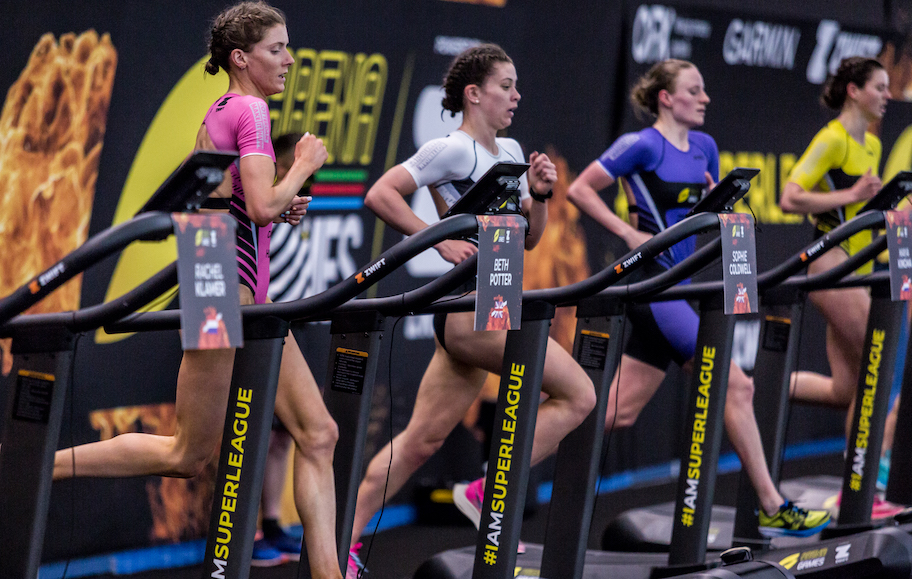 The rest of 2022 looks like being a busy one too – and Sophie is hoping that one particular date doesn't get changed, as she has a big event planned herself!
"Pretty much all of the World Series are in my diary to race this year, bar the one that falls just before the Commonwealth Games. I kind of do better if I've got a four or five week block into a specific race, and with Commonwealth's being my A-race, I want to have a clean run into that so we have taken that one out.
"Pretty much everything else is in though – unless they change the date of Abu Dhabi to fall on my wedding, in which case I might not be there! Hopefully they will stay with 5th November, because otherwise I'm not sure if Tom would be thrilled about me missing my own wedding!"
Chickens, anyone?!
The world of social media, interaction with fans and insights into the lives of athletes has certainly changed significantly over the past five years. 'Storytelling', as we've regularly referenced, is integral to the strategies of the PTO, Super League Triathlon and others. Given Sophie's comments about the traction that the Arena Games had, I was interested in her own approach to that aspect of her own triathlon 'life'.
"It's really funny the world of social media. I mean, I don't have massive sponsors, I don't have a swim sponsor, I don't have run sponsors, I've got my bikes and I kind of do my own thing.
"It's like a fine line of showing the world Sophie Coldwell, showing triathlon – which is why people engage with you anyway – but also that I am just a pretty normal person at the end of the day. I have two dogs, a bunch of chickens, me and Tom go on walks and it pi$$es down with rain so we sit in a cafe…!
"I think that's one thing that can be quite challenging with sponsors – it's really quite a balance, and I'm not the sort of person who is going to turn their social media into a kind of influencer page, that's just not me, but I just think being true to yourself is important – and if people want to engage and see some chickens, they know where I am!"