The remaining pacemakers for the Pho3nix Sub7 and Sub8 project, powered by Zwift, have been revealed.
The cycling pacers had already been announced but we've now found out who will be joing Alistair Brownlee, Kristian Blummenfelt, Nicola Spirig, and Kat Matthews on the swim and run.
As he attempts to break the seven-hour barrier for the Ironman distance, Brownlee has recruited his younger brother, triple Olympic medallist Jonny Brownlee as well as four-time aquathlon world champion and former training partner Richard Varga to pace him on both the swim and run. British marathoner and physician, Phil Sesemann, rounds out his run pacemaker team.
Given eight bike pacers were announced initially, the final team of 10 will be confirmed between now and race day on Sunday 5 June.
Another first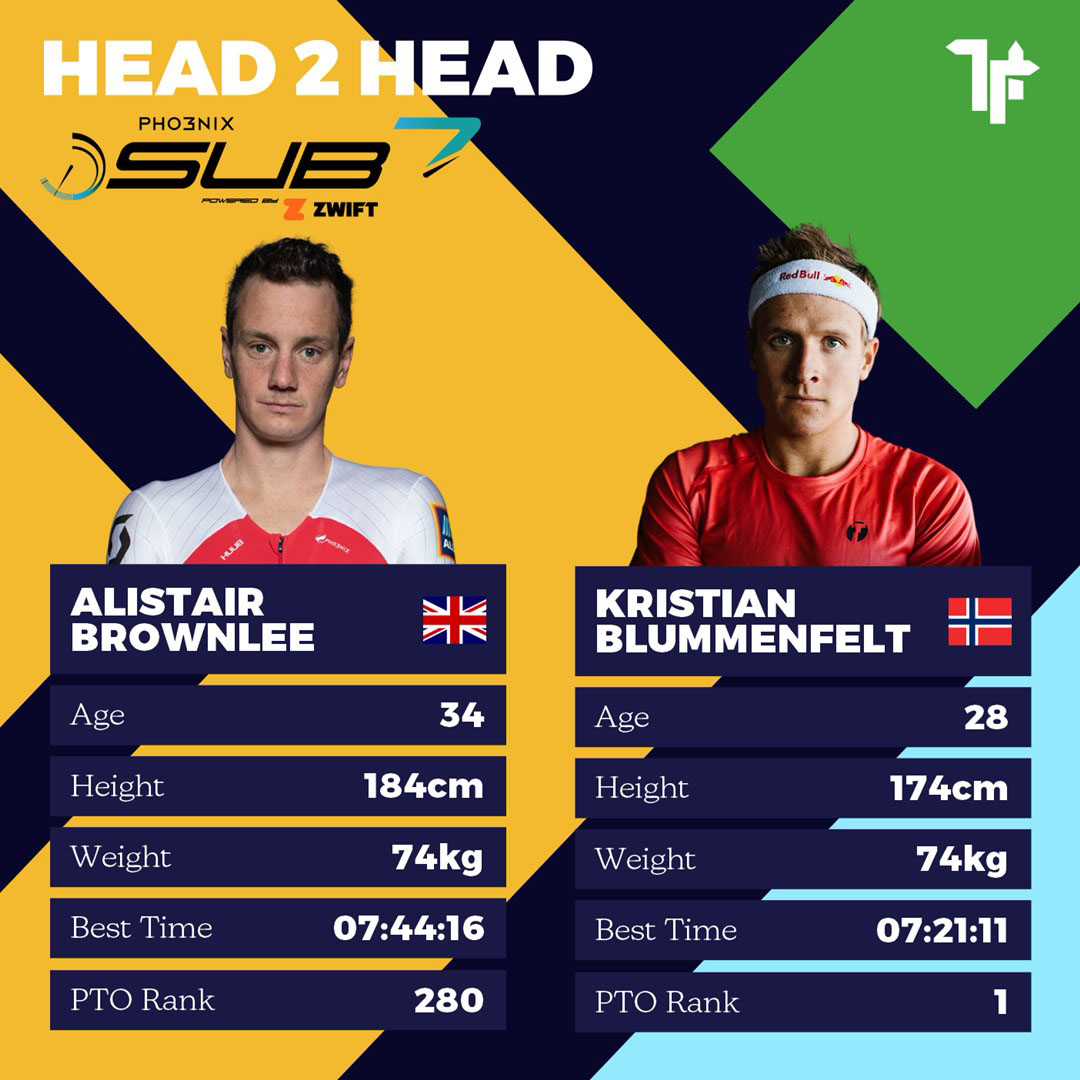 The younger Brownlee said: "We have obviously trained together since I can remember and raced against each other on some of the biggest days our sport has seen. This is a totally new challenge, and another opportunity to do something as a first in the sport of triathlon.
"Alistair has never shied away from a challenge and I'll support him as best I can. I'm pleased it's only on the swim and the run though!"
Newly-crowned IRONMAN World Champion Blummenfelt will be paced on the swim by seven-time Dutch national long-distance swimming champion Lars Bottelier, and on the run by Kenyan marathoner Barnaba Kipkoech who has run a best time of 2:09:12. On standby he has another Kenyan runner, Lani Rutto with a PB of 2:06:34.
Kipkoech says: "I am very much looking forward to helping the Olympic champion create history. This project reminds me of what my countryman Eliud Kipchoge achieved with Breaking2 [the 1:59 marathon].
"Yes the pace is a lot slower than our normal racing pace but that is not important. What matters is providing Kristian with the best pacing strategy he needs to achieve his goal. It is very important to keep the pace consistent and let Kristian settle into a nice rhythm on the run."
World-class support teams
The event will be held at the Dekra Lausitzring in Germany and Spirig and Matthews will be aiming to become the first women to go under eight hours – as well as beat each other.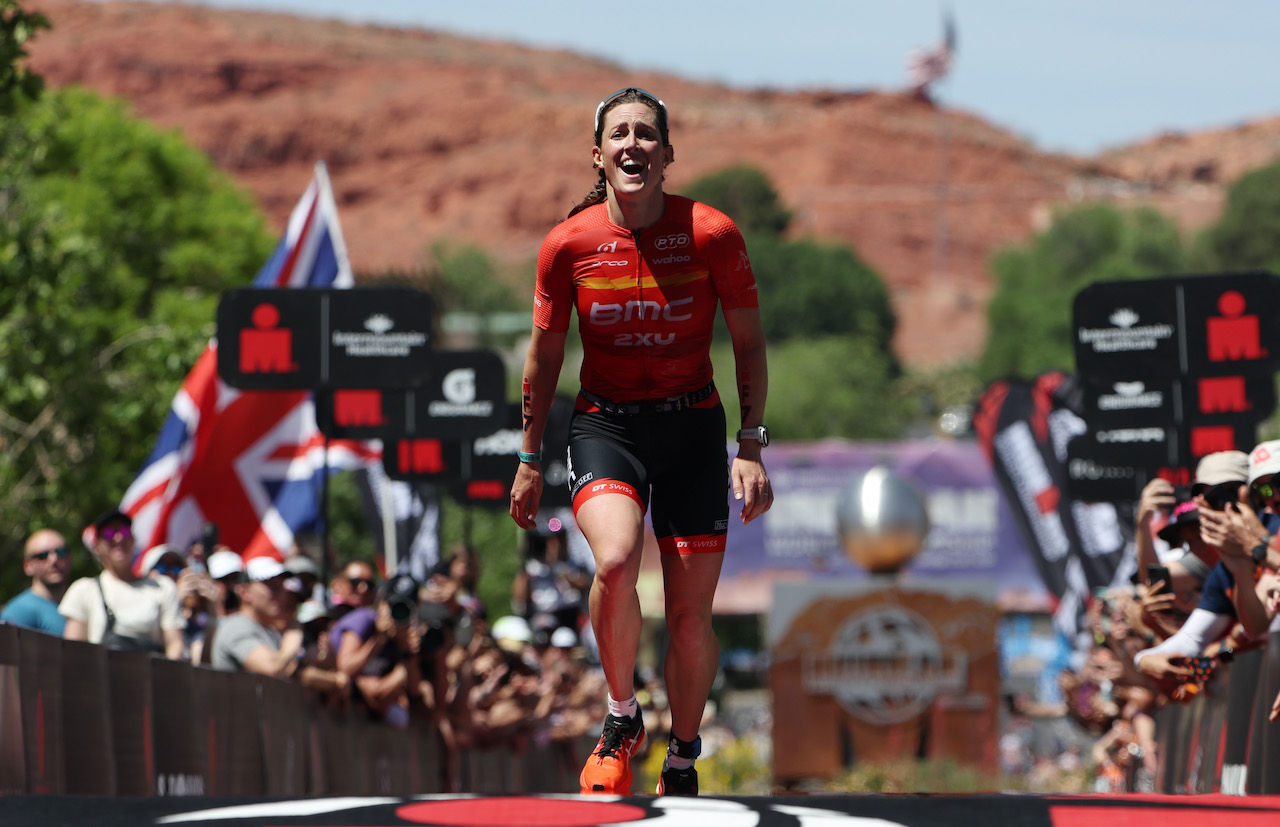 Spirig will be assisted by two-time marathon swimming world champion and International Marathon Swimming Hall of Famer Angela Maurer in the water, while Swiss marathon national record holder Maja Neuenschwander is her run pacemaker.
Spirig says of Maurer: "Only one pacemaker for the swim leg but it will be a world champion in 25K open water swimming. She is perfect in swimming, she is perfect in sighting the buoys, she will be perfect for guiding me and giving me some draft."
Neuenschwander is a former training mate. Spirig explaining: "I was running with her in my first races in 1998, junior cross-country European championships. And she was Swiss record holder in the marathon and was at the London Olympics."
Matthews already has a number of her cycling pacemakers pulling double duty as swim and run pacemakers. For additional firepower, she has selected South African triathlete Sarah-Jane Walker to be a swim and run pacemaker and British ultrarunner and Army triathlete Nerys Jones as run pacemaker.
"I know Kat as a fellow army triathlon team member," says Jones. "I have followed Kat since day one and I love her approach to training. I'm totally amazed by what she can do and I am incredibly inspired by her. I think she is capable of anything. I am super excited to be part of her Sub8 project and her amazing team."