There was Pro racing taking place on the island of Mallorca on Sunday, with the 2022 edition of the Triathlon de Portocolom welcoming around 600 athletes across their two distances.
The headline race is the '111', comprising of a relatively bike-focussed 1km swim / 100km bike / 10km run. There's some decent climbing on the rolling bike course too, with a run which takes in the Portocolom lighthouse, which features heavily in the logo and branding of the event.
Kallin rides to record(s)
The tall figure of Sweden's Robert Kallin took control of the race on the bike. Leading out of the swim with Great Britain's George Goodwin and Javier Cardona Recio (ESP) in close attendance, he powered away once on two wheels. That's not unusual for Robert of course, who led off of the bike (finishing third) ahead of Gustav Iden and Lionel Sanders at IRONMAN Florida last year. Just a week ago, he was first onto the run at Challenge Salou.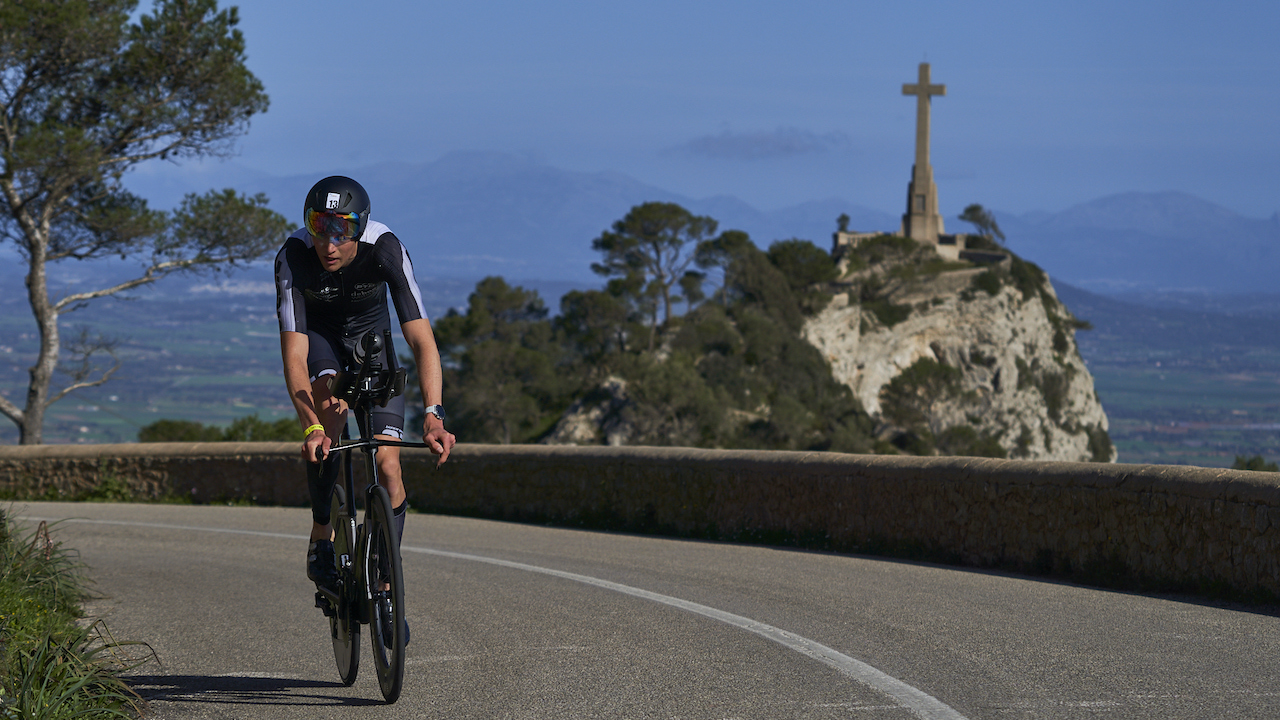 His bike split of 2:38:37 gave him an eight minute margin over Goodwin, which with 10km of running ahead, was game over. A course record for the bike (and indeed overall), Kallin was aware of the potential competition. "I know I had to push to my limits on the bike because Goodwin is a solid runner. I did it and I got the victory in such as great race. Definitely I will be back in 2023 to defend my crown."
Goodwin, via Instagram, added, "Happy with that after how last season ended and a disrupted winter. A few more weeks until the next one."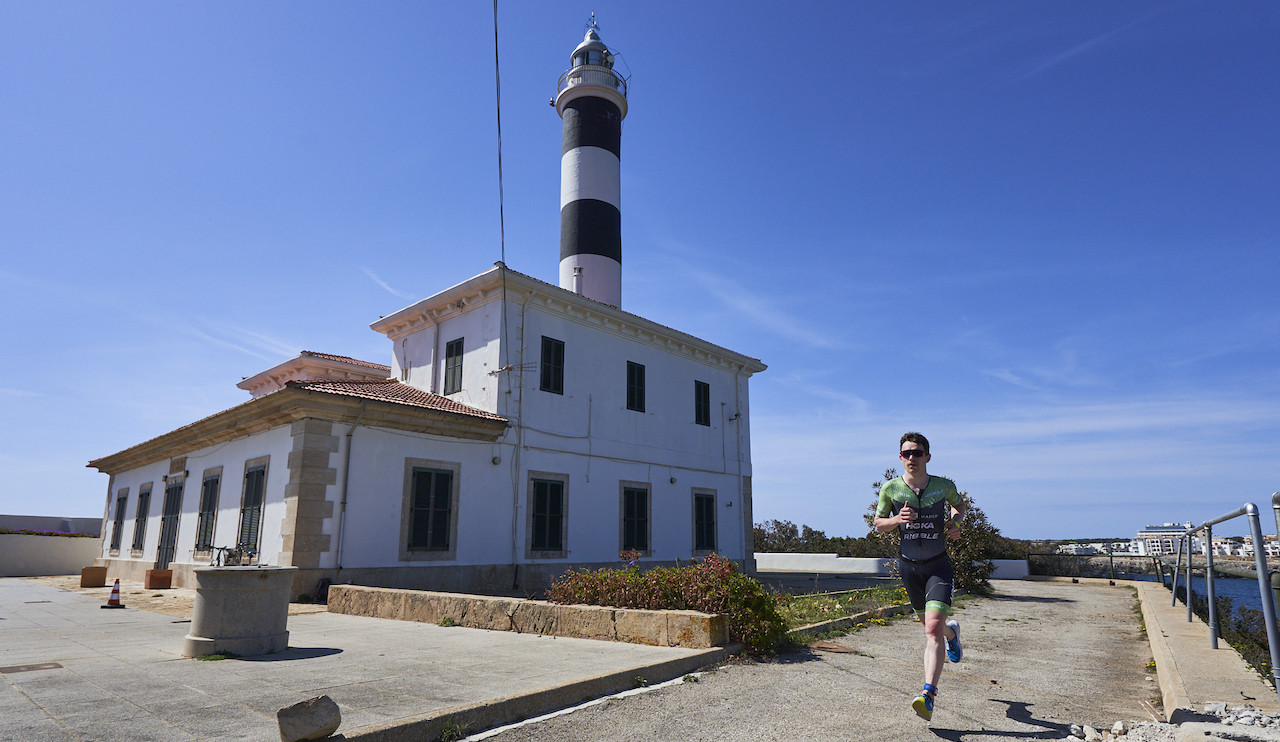 Jenny Schulz completes podium set
Second in 2017 and third in 2018 at this event, Germany's Jenny Schulz was thrilled to finally top the Portocolom podium.
There was little between the final trio – Shulz, plus Caroline Livesey (second) and Sarah Bonner (third) – after the opening swim, and the Mallorca-based Brit-abroad, Livesey, used her local knowledge of the roads to mix it with the German through the bike leg too. It was only over the final run where the for European LD Duathlon Champion was able to pull clear, to take the win by just over three minutes from Caroline.
"I'm so happy, it's been a tough race and I really enjoyed the format, that suits perfect for me", said Schulz.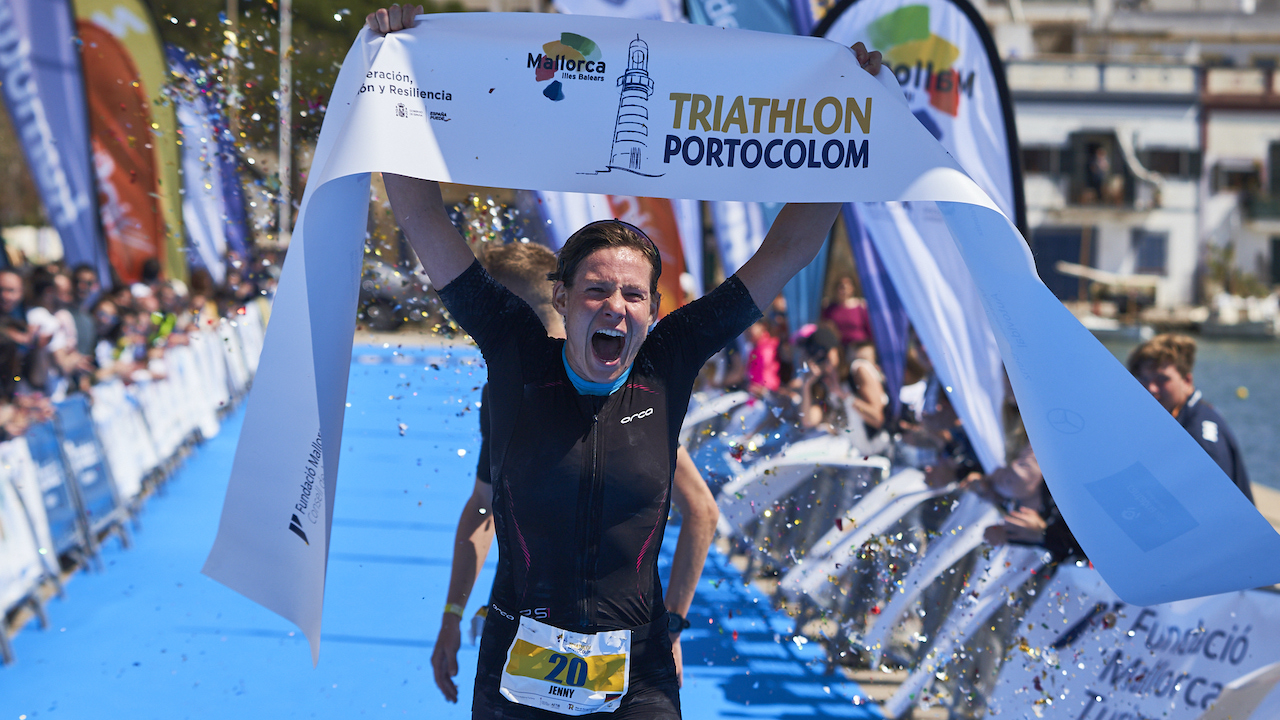 Caroline added, "had a fabulous time at our home race today in Portocolom. Amazing event by Kumulus as always. Really happy to take second."
Having had such a difficult time back in 2017 from a road rage attack, that will be a nice warm up for the longer distance, Xtreme type racing that she and husband Mark no doubt have on their schedules for later in the season. They do of course, like adventure…
Triathlon de Portocolom Results 2022 – 10 April 2022
111 Distance – 1km / 100km / 10km
MEN
1. Robert Kallin (SWE) – 3:30:51
2. George Goodwim (GBR) – 3:37:15
3. Roger Manya Valenzuela (ESP) – 3:39:10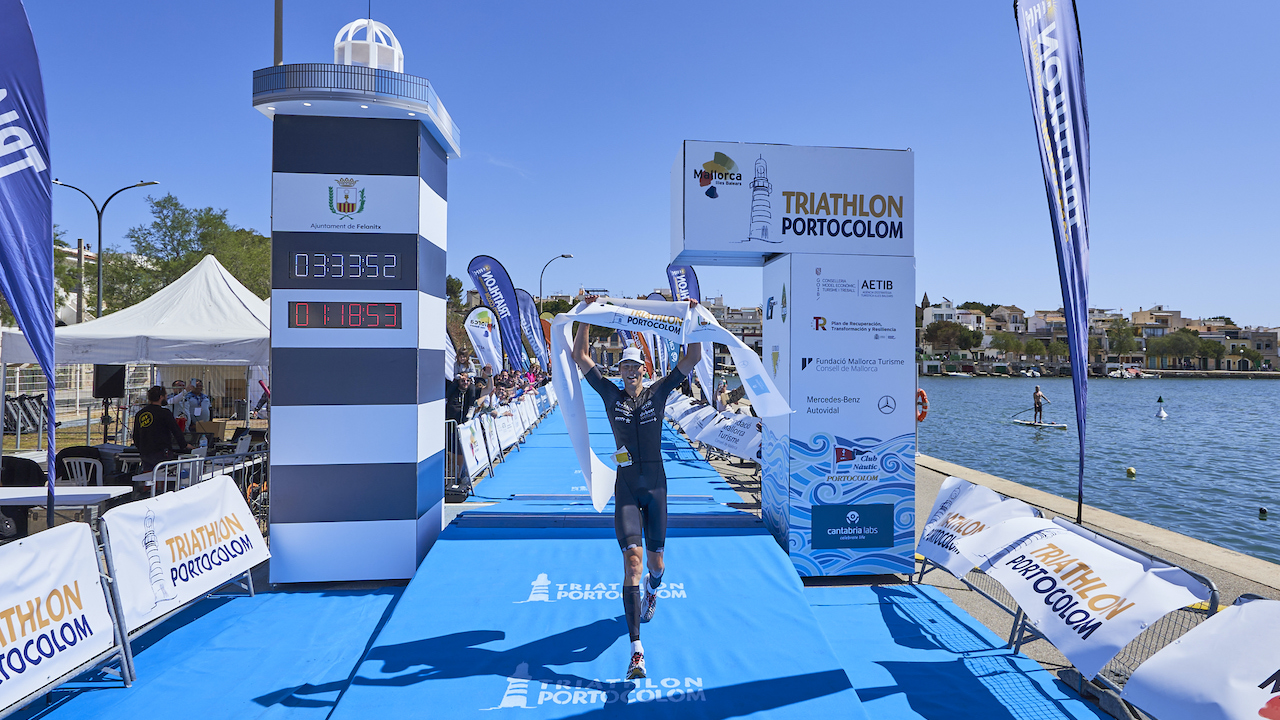 The accompanying half-distance, 55.5 format had some high-profile winners, as three-time World Triathlon Champion, Mario Mola (ESP) and South Africa's Sarah Jane-Walker (11th recently in Quarteira) were in a different league.
WOMEN
1. Jenny Schulz (GER) – 4:17:49
2. Caroline Livesey (GBR) – 4:21:16
3. Sarah Bonner (CAN) – 4:30:31
55.5 Distance – 500m / 50km / 5km
MEN
1. Mario Mola (ESP) – 1:50:14
2. Miquel Angel Capo Crespi (ESP) – 1:57:32
3. Carlos Soto Garcia-Moreno (ESP) – 2:01:35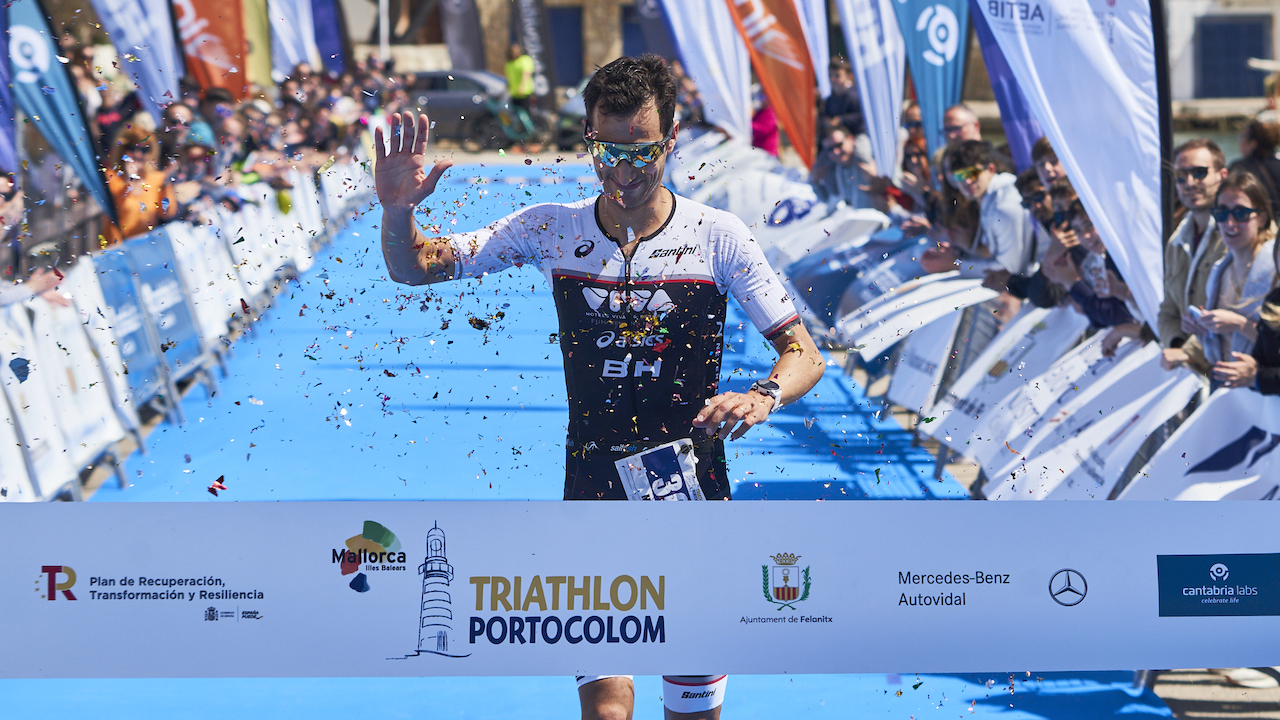 WOMEN
1. Sarah-Jane Walker (RSA) – 2:04:34
2. Ellen Montanari (ESP) – 2:26:10
3. Lorena Gonzalez Simon (ESP) – 2:26:21