Super League Triathlon have done something special with their new 'Every Second Counts' documentary series, but they may have saved the best until last.
Now, fresh off the production line, the concluding fourth episode is live and like its predecessors, it does not fail to deliver.
The doc provides some epic behind-the-scenes footage, detailing the final two rounds of the 2021 Championship Series in Jersey and Malibu.
Drama in Jersey
Jersey of course delivered two unforgettable moments – the controversial DQ and then reinstatement of Georgia Taylor-Brown, and then that incredible Alex Yee/Jonny Brownlee dive for the finish line.
We get to hear Georgia's innermost thoughts about those traumatic few minutes on the Channel Island – where she had mentally made the decision to miss the finale in Malibu if the DQ stood.
Of course in the end SLT CEO Michael D'hulst made the call that GTB would get to go to Southern California, and the battle for the title was well and truly on.
Grandstand finish
The storyline of that finale to the 2021 season is then captured brilliantly in an unforgettable setting in Malibu, as Jess Learmonth and Jonny Brownlee try to maintain their overall leads in the title battles.
Just to throw in extra excitement of course, we have four pretty high-profile wild cards:
The end result of course – fittingly for a concept which is made for TV – is a script fitting of the big screen. The showdown in Tinseltown produced an epic finish.
First we see GTB overtake her great friend Learmonth right at the end of a wild season to claim the women's overall title.
And then the footage is dramatic and the raw effort spectacular as Yee somehow overcomes Marten Van Riel right on the line to grab the men's overall title.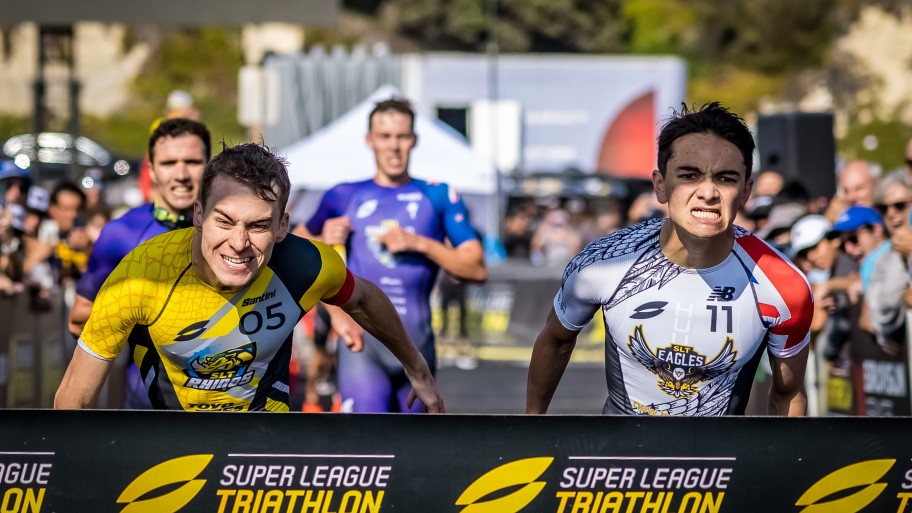 Four Championship races in four weekends – COVID made this an SLT season like no other. In the end, it delivered like no other.
You can watch the final episode of 'Every Second Counts' now by clicking the embed below.