In the first two parts of our in-depth interview feature with the voice of Super League Triathlon, Will McCloy, we've found out about his pre-triathlon career, and then how the link-up with Chris McCormack and the SLT team came about.
In June 2022 however, McCloy had a very different challenge to the fast and furious racing of SLT, with the much-hyped Pho3nix Sub7Sub8 Project powered by Zwift. Two years in the making, this unique event could have turned out to be a television nightmare – and yet ultimately delivered perhaps the best triathlon broadcast we've seen to date.
How did that happen? Here's the inside track.
Stars aligned
How does Will reflect now on the events of June 5 2022?
"It definitely exceeded our expectations. Two years in the making, it was a long and winding road to get there.
"We worked with Gravity Media for the broadcast, who were the same company under a different name that did Hamilton Island; same director, same company. We trusted them to both understand the concept and be able to deliver something.
"There was a lot of narrative storytelling we had to do in that two years. I sat down at the beginning with Sebastian Kulczyk, who is the founder of Pho3nix Foundation who we do all of the work for and who backed Sub7Sub8, and he wanted to inspire people with something that was considered impossible.
"We looked at the 1:59 Project with Eliud Kipchoge as being the standard for something that grew out of endurance sports and into the public consciousness, as this insane mark for what a human being is capable of doing. Because Pho3nix does a lot of work with kids, we wanted to show them that the marks have not been hit, that there's still a grey area out there that hasn't been explored."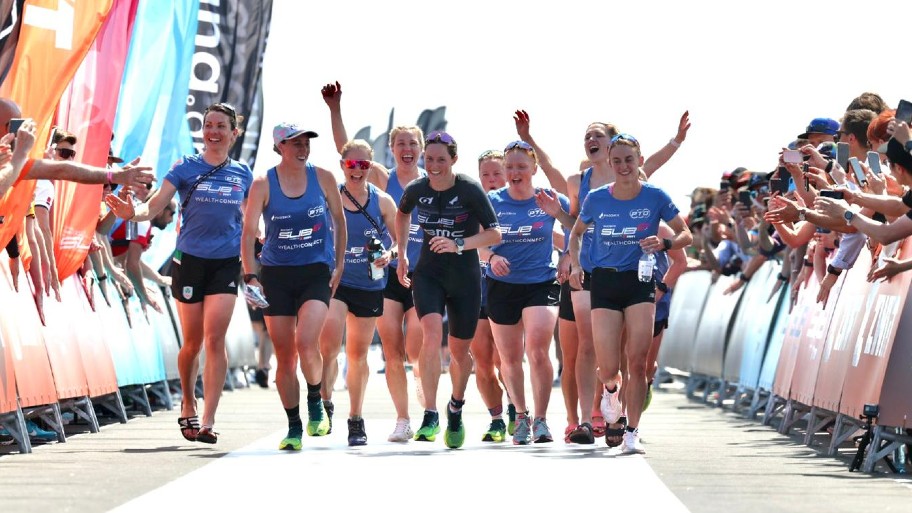 Selling the concept
Trying to communicate and sell the concept of teams of athletes working together to optimise the time for one individual – while racing another – in an iron-distance triathlon was not something that could be done overnight.
"It was 18 months of trying to be very clear with people on where this sits in the pantheon of human achievement and then also trying to create a broadcast worthy of what was happening, and give it the gravitas that it required. A lot of people heard about the 1:59 Project, but a lot less people watched two hours of Eliud Kichoge running. We had a huge PR team to make sure that it was placed on the BBC, CNN and all the major networks etc.
My job was more about how are we going to make people want to watch this?
"When I watch say an Ironman, even Kona, I get excited about it… and then after about five minutes think I'll tune in later and see what is happening. I think for a lot of people it's like that, the idea is exciting but the actual viewership experience can sometimes be a bit… boring, basically. So, how were we going to create enough pace that people can think I've vaguely heard about this thing, switch on, and then three hours later they are still there?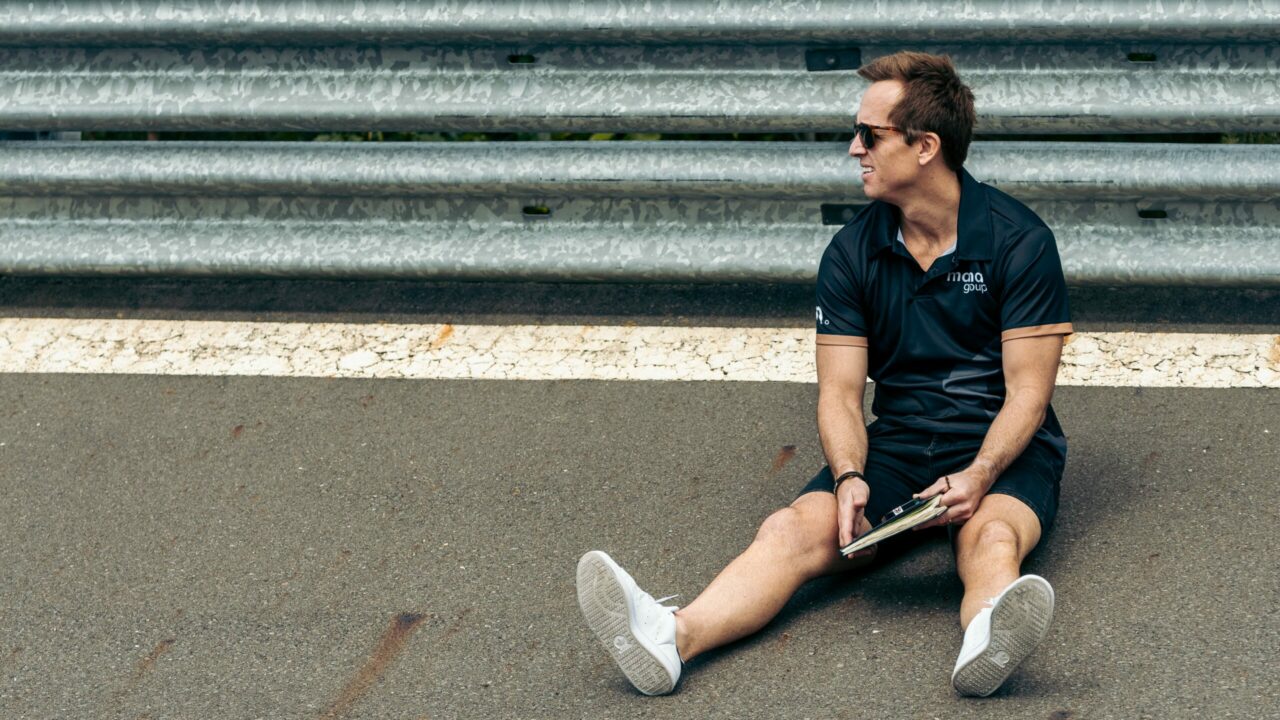 Prepare, prepare, prepare
With so much that could go wrong – illness, injuries, crashes, weather, poor form and more – McCloy and team put a lot of work in ahead of race day, to try and ensure that the broadcast product would still be engaging.
"We created I think 90 different different pieces off tape to run, depending on which way the races were going. I think we ended up using about 10. I'd interviewed everyone in long-distance racing that was worth anything, cut everything up into special things like if Joe was leading at this point, if Alistair was leading when he was still in it. Basically, every what-if permutation.
"We had prepared everything to try and create the pace because we were worried, as you say, that what happens if Kristian disappears into the distance and is never seen again. Or Nicola has two flat tyres and is so far back, or if it's raining and everyone is so far behind the pace that it's basically a moot point. There was so much that we had to leave in the lap of the gods, that we just had to really focus on the areas that we could control.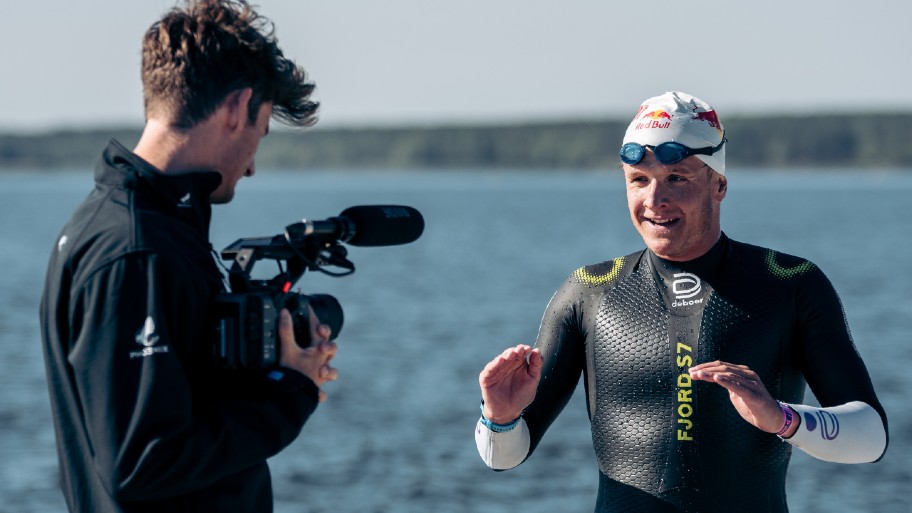 "So we had an unrivalled stats package, providing a second screen experience with all of the stats that you could want to see and everything coming up on screen all the time, so it was really clear that whenever you tuned in, you knew where everyone was and what the gap was – and what the narrative was. Like the gap might be three minutes, which seems like a lot, but if it was five minutes half an hour ago, it's not a lot. Having that available visually and also in the commentary was very important, but also a lot else to watch via picture-in-picture say, if there were other times that weren't so exciting."
Skipper saves the day
One of the areas that couldn't be controlled would throw in a massive curveball just 10 days out.
"We were really lucky with the weather – and the buy-in from the teams was unbelievable. All the way during race week, it was incredible watching the teams come together. We just got lucky in every respect, and then two races where there were multiple lead changes.
"And yet 10 days before we were sitting around after Alistair had pulled out, we were like, 'what are we going to do?'
"The only person we thought would put his hand up to race Kristian on 10 days notice was Joe Skipper. It was one question getting Joe, but it was another asking Alistair's entire team – who all have their own careers too – to then switch to another person who they don't necessarily know, to say yes as well and support him. Full credit to them, and I think they were inspired by Joe's willingness to just dig in and give it a crack.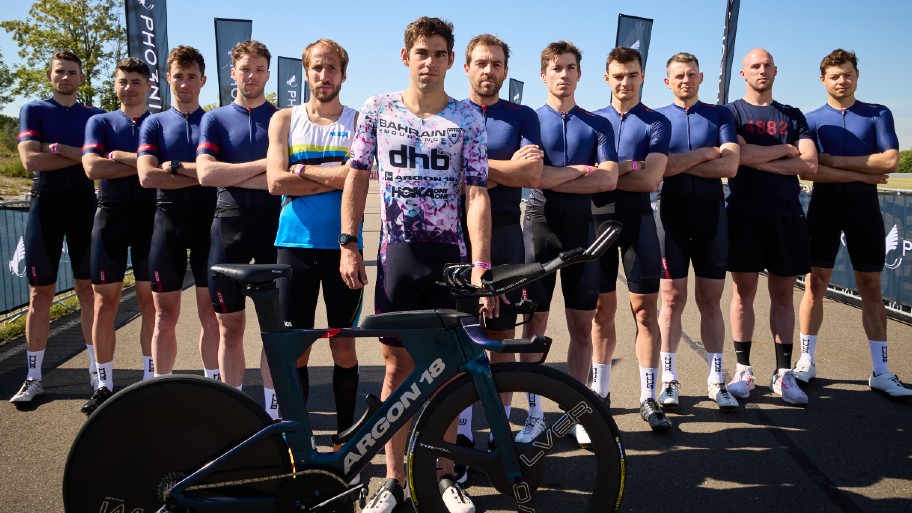 "So we were lucky in a lot of ways, but we had done the planning and we didn't need to use a lot of the things we might have needed. It's probably one of the things I'm most proud of, because it was such a long process of planning and execution, with so many different stakeholders to pull that together. And that's just the broadcast, the logistics side was an entirely different beast that I touched much less, but with a core team that came together.
I'll never forget that day, and I hope we elevated what a triathlon broadcast could be and brought a few new fans to the sport."
Could Sub7Sub8 return?
After the success of the Sub7Sub8 Project – and indeed the Frodeno/Sanders Tri Battle Royale – the concept of a showpiece, non-standard event based around triathlon appears to have legs. Once the dust had settled last year after the racing at the DEKRA Lausitzring, there was early talk that there could be more in the future.
It sounds like something – or perhaps some things – are deep in the planning stages.
"I can reveal that discussions are ongoing, and it's definitely not a closed book. There are a few things floating around in the ether, two different things – one that is very close, and one that is getting closer – that I think could be similar to those special days that people haven't seen before and both of them would draw the attention of the wider public.
"I can't reveal exactly what they are, but there will be some announcements coming soon-ish."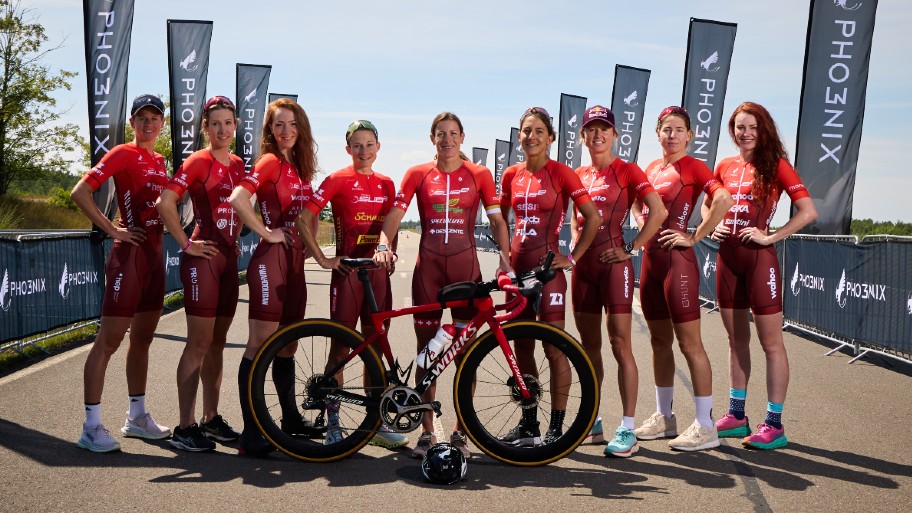 Will McCloy Interview Series