This is a preview of World Triathlon Championship Series Montreal 2021 – you can click here for a full report on the victory of Olympic champion, Flora Duffy, and click here for the Men's French podium sweep, headed by Dorian Coninx)
It's World Triathlon Championship Series (WTCS) racing in Montreal this weekend, but not as you know it. Unless you've been watching Super League Triathlon in recent years that is!
For the only the second time since that super sprint format, hill-climb event in Kitzbuhel in 2013 (won by Alistair Brownlee and Jodie Stimpson), the top tier of draft-legal racing, now known as the World Triathlon Championship series, will not feature a sprint or Olympic distance event this weekend.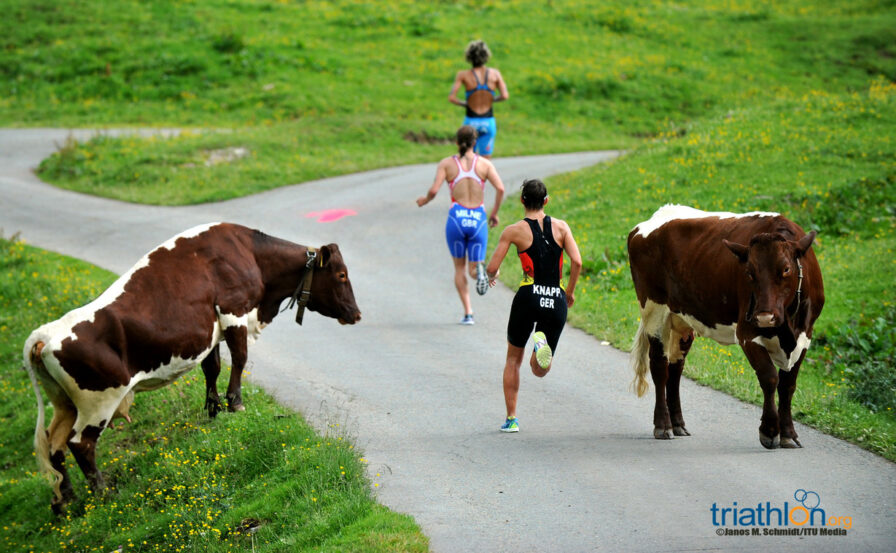 What's going on?
Given the almost universal praise for the debut of Mixed Relay triathlon in the Olympic Games, racing in Montreal could give an insight into what the governing body hopes to develop as the third format of triathlon racing for Olympic inclusion in years to come.
In December last year, we reported that World Triathlon was seeking additional medal events at Olympic level with a comment that it, "will incorporate across the upcoming seasons the proposed Eliminator format, so that we can gain more momentum and experience and prove to the IOC that this will be a great addition to the schedule…"
There will be no Eliminator in Paris (which seems reasonable to me, given the format has never even been held at WTCS level yet), but with seven years to Los Angeles 2028, this weekend could ultimately lead to the beginning of a journey to develop this discipline, in the same way that the Mixed Relay has grown from relatively humble beginnings, to an integral part of the elite landscape. These things don't, and shouldn't, happen overnight.
Format – World Triathlon Series Montreal
Here's what will will be happening this coming weekend – and please note, it starts on Friday!
Friday August 13
There will be two heats each for both men and women of approximately 30 athletes. The top 10 finishers in each race will progress to the finals on Saturday. Thus, 20 men and 20 women move forward to Sunday.
For those not qualifying automatically, there will be a further repechage (second chance) race(s) also on Friday. From those, a further 10 men and 10 women will bring the total qualified for Saturday to 30.
Saturday August 14
30 athletes start race one, the top 20 finishers progress, the final 10 are eliminated
20 athletes start race two, the top 10 finishers progress, the final 10 are eliminated
10 athletes race in the final
Thus, on Saturday there will be a total of six races (three men, three women) within the Eliminator finals.
Course distances for all races will be 300m swim, 7.2km bike, 2km run.
Sunday August 15
A little surprisingly perhaps, given the intensity of the racing on Friday and Saturday, there will also be a Mixed Relay event on Sunday. With no Olympic qualifying points on the line and two days of lactic burn in the legs for those racing, I think this one might be a race too far. Then again, after the pressure of the Olympic Games for many (and the opportunity to take part for those who didn't qualify for Tokyo), perhaps the athletes will relish this with a smile and simply have some fun without too much on the line?
The focus – if Olympic ambitions are truly realistic for a new format – will however be on the individual racing on Friday and Saturday. Currently, only 10 Mixed Relay teams are on the start list, with the Gold medal-winning Brits absent.
Start times and how to watch live?
Friday's racing (Heats and Repechage) start at 1130 local time, which is 1630 UK time. Racing will be held over a period of around four hours. Saturday's events (Eliminator Finals), start at 1336 local time, which is 1836 UK time.
The WTCS Women's Final (final 10 athletes) will begin at 1456pm local time (1956 in the UK), with the Men's Final at 1726 local time (2226 in the UK).
Sunday's Mixed Relay starts at 1506 local time (2006 UK-time).
All of the events (we think!) will be available to watch live via World Triathlon's subscription service, TriathlonLive.tv.
There will also be BBC Red Button coverage of the events, which as far as we can work out will include. This week, we believe the Red Button will be taking the world feed, with the BBC team returning next weekend for the Grand Final in Edmonton.
Scheduled Red Button times:
Saturday 2050 (Men's Eliminator Finals)
Sunday 1950 (Mixed Relay)
Who is racing in Montreal?
With Alex Yee, Maya Kingma and Kristian Blummenfelt missing this one, that leaves Martin Van Riel (BEL) and new Olympic champion, Flora Duffy (BER) as the top-ranked athletes in the Maurice Lacroix World Triathlon Championship Rankings on the start list.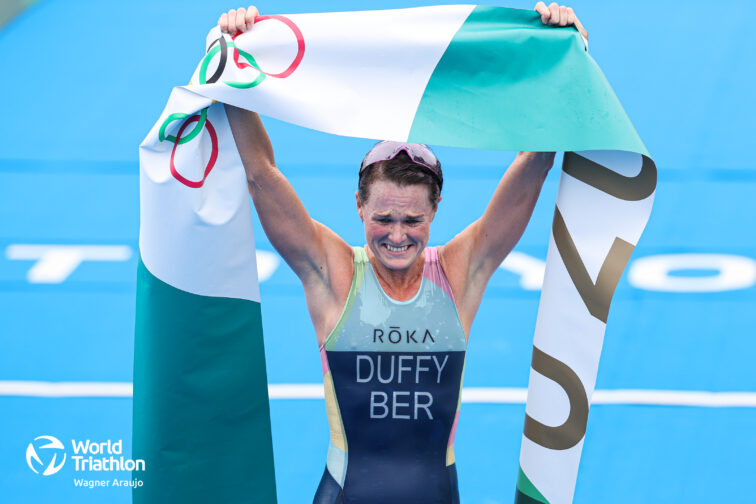 Also racing are Olympic medallists Katie Zaferes (bronze, individual and silver, relay), and Vincent Luis (bronze, relay) who have been by far the most dominant athletes within Super League Triathlon in recent years, and should go well again here with confidence from that past experience.
Grant Sheldon is the sole British male entry, but the women's team is strong, despite the trio of Tokyo Olympians being absent, with Sophie Coldwell, Non Stanford, Olivia Mathias and Sian Rainsley present. Currently third in the rankings, this weekend offers a great opportunity for Sophie, who has shown on many occasions that she can excel in this short and dynamic racing style. Mathias and Rainsley make only their second WTCS starts after their debut races in Leeds.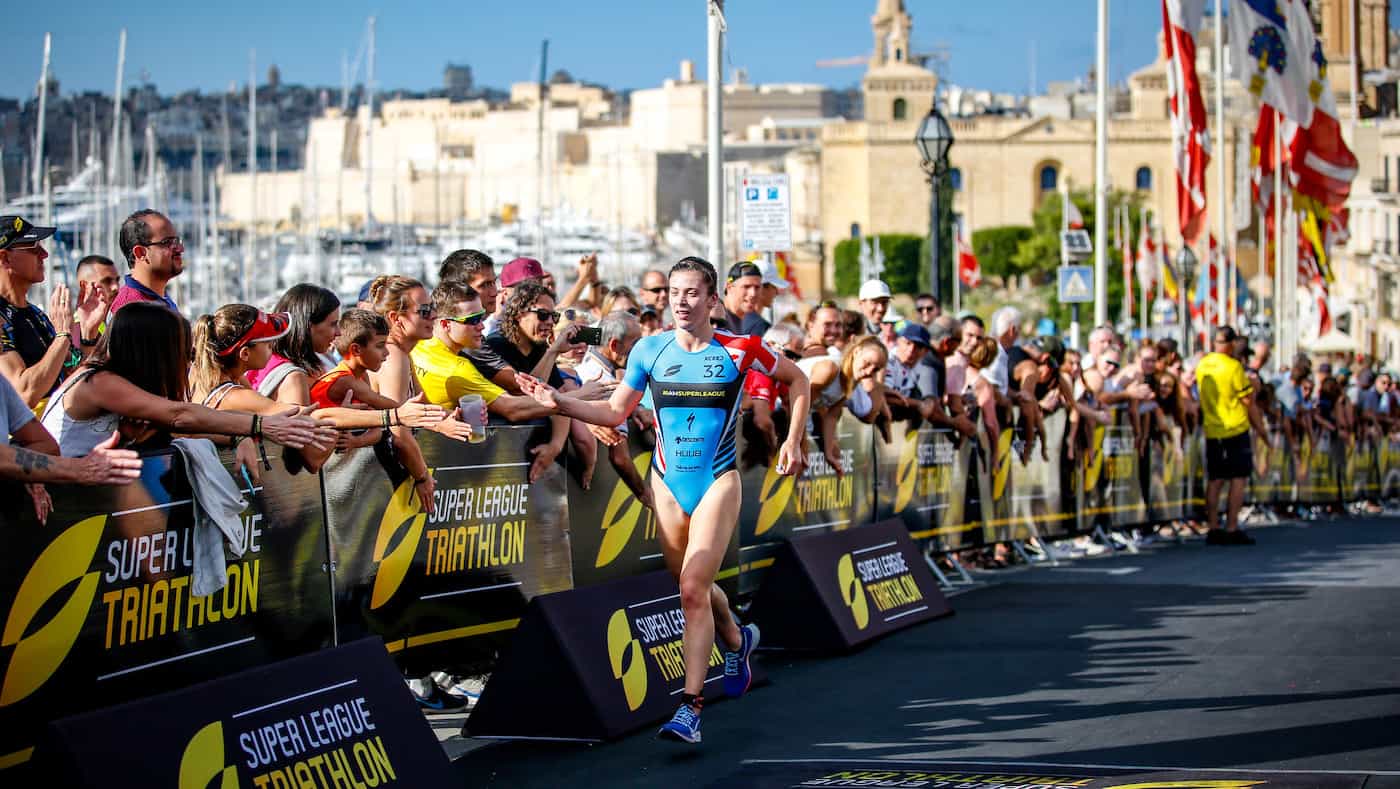 You would imagine that Taylor Spivey will also be fired up to race, having missed the final selection for the U.S. Olympic Team. Always consistent, Spivey has also won in Super League Triathlon racing before so she knows what to expect this weekend.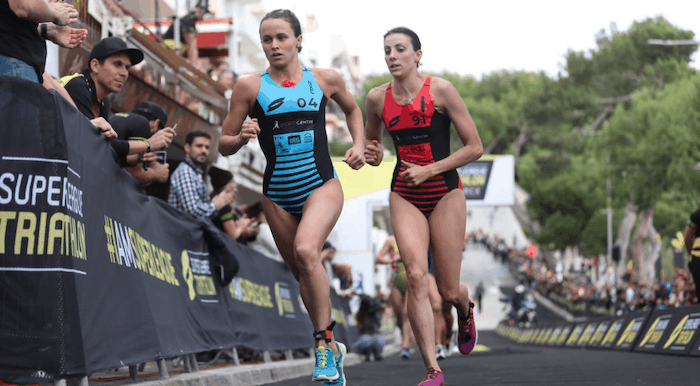 Other names to watch include Hayden Wilde (NZL) after his bronze in Tokyo, and U.S. Mixed Relay bronze medallists Taylor Knibb and Kevin McDowell.