This is our preview of the WTCS Grand Final 2023 in Pontevedra – you can now read full reports and results on how Dorian Coninx of France and Beth Potter of Great Britain were crowned world champions in Spain.
The race for triathlon short-course world championship title for Elite Women will come to its conclusion later today (Sunday) at the WTCS Grand Final in Pontevedra, with a fascinating battle in prospect.
At the head of the standings is French star Cassandre Beaugrand, but after conceding defeat to Britain's Beth Potter on home turf at the Paris Olympic Test Event last month, faces a major battle to hold off the British star.
After Saturday's drama, which saw France's Dorian Coninx claim the men's world title in dramatic circumstances, what will Sunday have in store? Here is all you need to know ahead of the start.
Dates and start times
Sunday September 24 sees the women's U23 race start at 14:00 local time or Central Europe. That is 13:00 in the UK and 08:00 Eastern Standard Time in the United States. The start time on the West Coast is 05:00.
For the Elite women, the race starts at 16:45 local time, 15:45 in the UK, 10:20 on the East Coast and 07:20 on the West Coast. .
How can I watch on TV and live stream?
You can sign up for World Triathlon's 'Triathlonlive.tv' service to watch all the events live – wherever you are in the world.
If you are in the UK, the BBC is your best option for free to air coverage.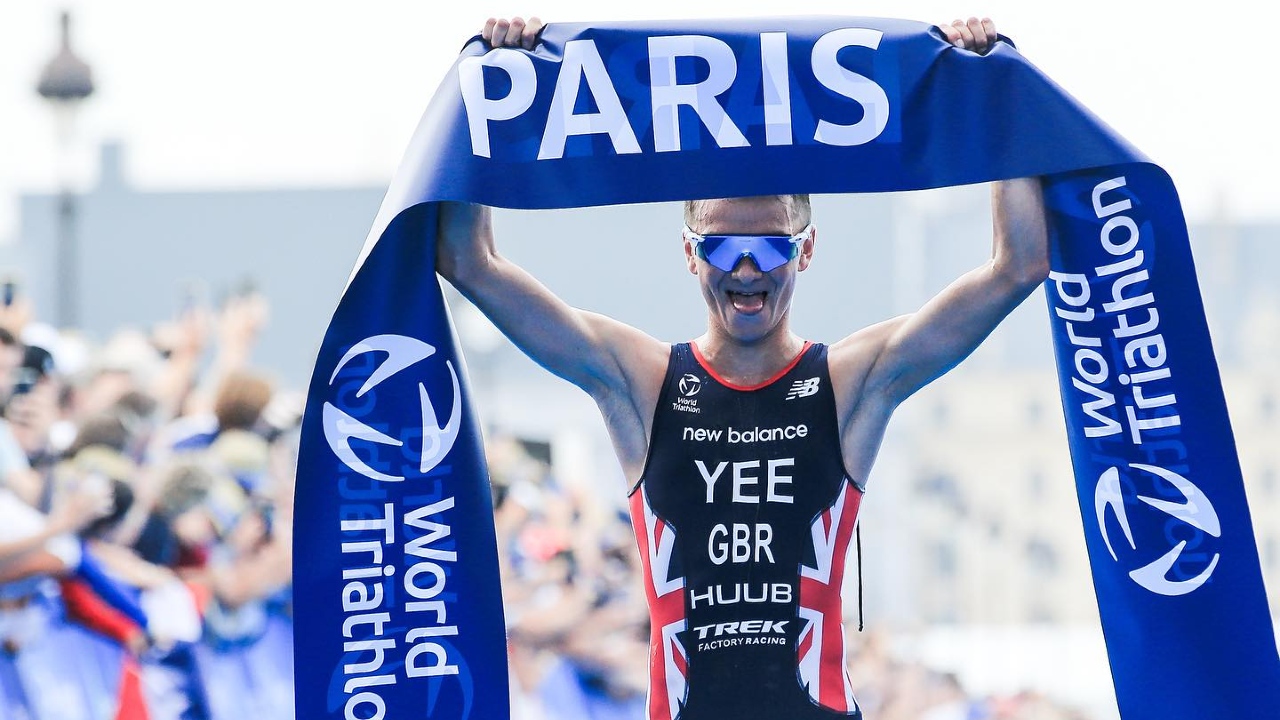 To give you an idea of who to keep an eye out for while you watch the race, read our elite men's predictions here and our elite women's predictions here.
Current WTCS Standings
Beaugrand is the current series leader for Elite Women, with the Montpellier-born but British-based athlete sitting just a handful of points ahead of Paris Olympic Test Event winner Potter. In third place, rising star Emma Lombardi looks to secure her first overall series podium. Here is the current top five:
1. Cassandre Beaugrand (FRA) – 3341.45
2. Beth Potter (GBR) – 3309.38
3. Emma Lombardi (FRA) – 2946.16
4. Taylor Spivey (USA) – 2836.90
5. Summer Rappaport (USA) – 2357.47
Olympic triathlon distance: Breaking it down
The Elite individual races both take place over the Olympic triathlon distance, which is made up of the following disciplines:
1.5km Swim
40km Bike
10km Run
The Mixed Relay race sees teams of 4 athletes (2 men and 2 women) taking part, with each completing the following:
300m Swim
5.8km Bike
1.8km Run
The Para races take place over the usual Sprint Distance, which is:
750m swim
20km Bike
5km Run
If that doesn't cover off everything you need to know, check out our full guide to triathlon distances.
What is a good time for an Olympic distance triathlon?
A good question that a lot of triathlon newbies ask, but largely irrelevant in the grand scheme of things.
The concept of British, European, Olympic and World records might be commonplace in other sports, not so for triathlon.
The nuances of each specific course and terrain mean that it is impossible to really set times against each other. If you don't want to compare anything, it's positions you need to look at.
That said, as a guide you can expect the men's race in Paris to take approximately 1:45 – 1:50, with the women's race around 10 minutes longer.
How to train for an Olympic distance triathlon
Every triathlon event takes a specific training and nutritional regime dedicated to the course, the climate and the distance.
If you're new to the sport and just looking to get ready to be able to take on the challenge of an Olympic distance triathlon, you can chose any one of a number of different training plans. Check out our triathlon training section for more details.