The 2023 Elite Women's World Triathlon Champion will be decided later today (Sunday September 24) at the World Triathlon Championship Finals Pontevedra in northwest Spain.
Who will come out on top? Here's the TRI247 take on what to look out for.
Which Elite Women are racing?
One of the benefits of the top-tier WTCS series, especially when it comes to Finals time, is it's broadly a case of 'everyone is there', when reviewing who will be racing.
If we go all the way down to 40th in the pre-Pontevedra WTCS Rankings, then 37 of those athletes are on the start list. That includes the top-five ranked athletes heading into the event, from which the new World Champion is almost certain to be decided:
1. Cassandre Beaugrand (FRA) – 3341.45
2. Beth Potter (GBR) – 3309.38
3. Emma Lombardi (FRA) – 2946.16
4. Taylor Spivey (USA) – 2836.90
5. Summer Rappaport (USA) – 2357.47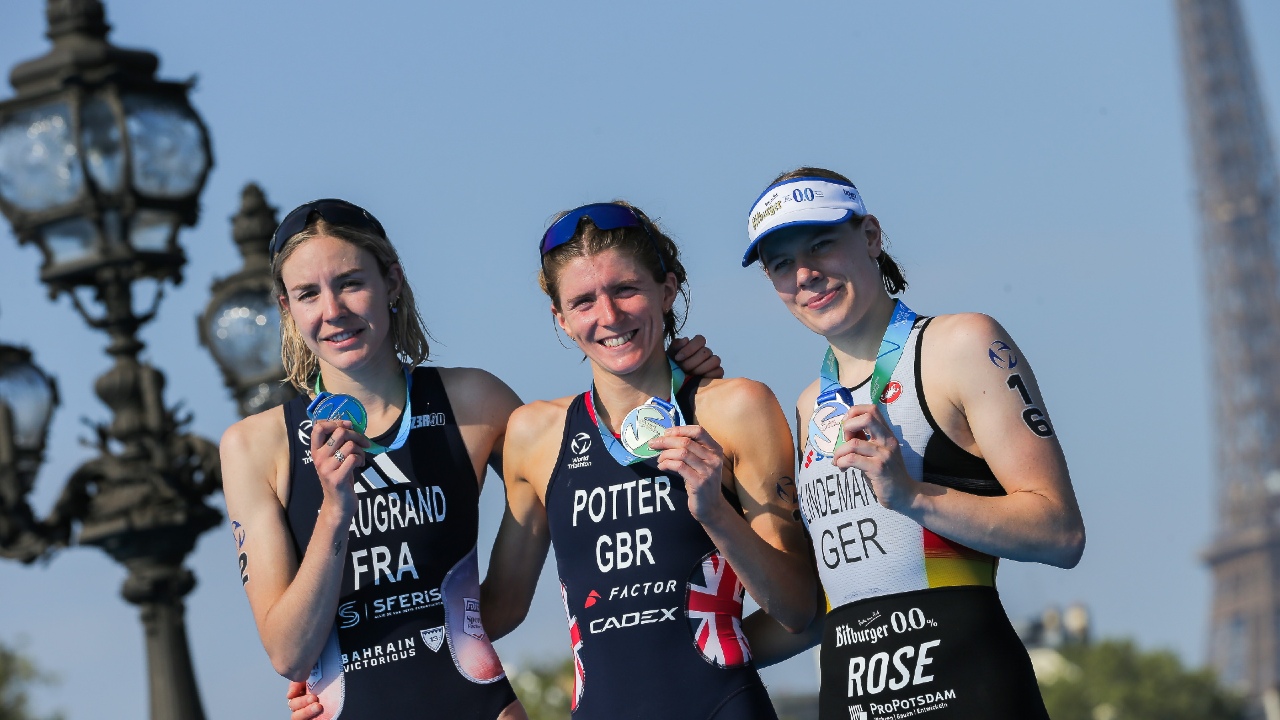 To those names, you can add late-notice addition Gwen Jorgensen, WTCS Yokohama winner Sophie Coldwell, SLT London winner Jeanne Lehair and many more.
So deep is the field, that only four names who have finished in the top 10 of any WTCS race this season will not be racing – an injured Georgia Taylor-Brown, IRONMAN 70.3 World Champion Taylor Knibb, Cathia Schär (who is racing the U23 World Champs) and Maria Carolina Velasquez Soto (COL).
There's no defending World Champion, Flora Duffy, of course with the reigning Olympic champion unable to start any races this season due to injury.
Analysis: Who's driving (the pack)?
While the field is pretty much full, the absence of Taylor-Brown, Knibb and Duffy, based on recent history at least, does significantly reduce the firepower that we typically see on the bike. That could be in terms of a breakaway, or (as Knibb has done many times), driving a chase pack pack towards the front of the field.
We saw the bike leg relatively neutralised with a large group at the Paris Test event for example – which we discussed recently with Katie Zaferes – which then saw a large pack arrive en masse at T2.
Maya Kingma (NED) has shown the ability to be one of the animating factors on the bike in the past, notably Yokohama 2021, but there she also had Knibb to work with. Lombardi escaped and ultimately finished second this year in Cagliari – but again, Taylor-Brown was also there to share the workload.
All of that, probably, puts additional pressure on the likes of Taylor Spivey and Coldwell if any early swim break is to stick. Several others – Summer Rappaport, Laura Lindemann, Vittoria Lopes – will hope to be part of that, leaving as many of the renowned runners behind as possible.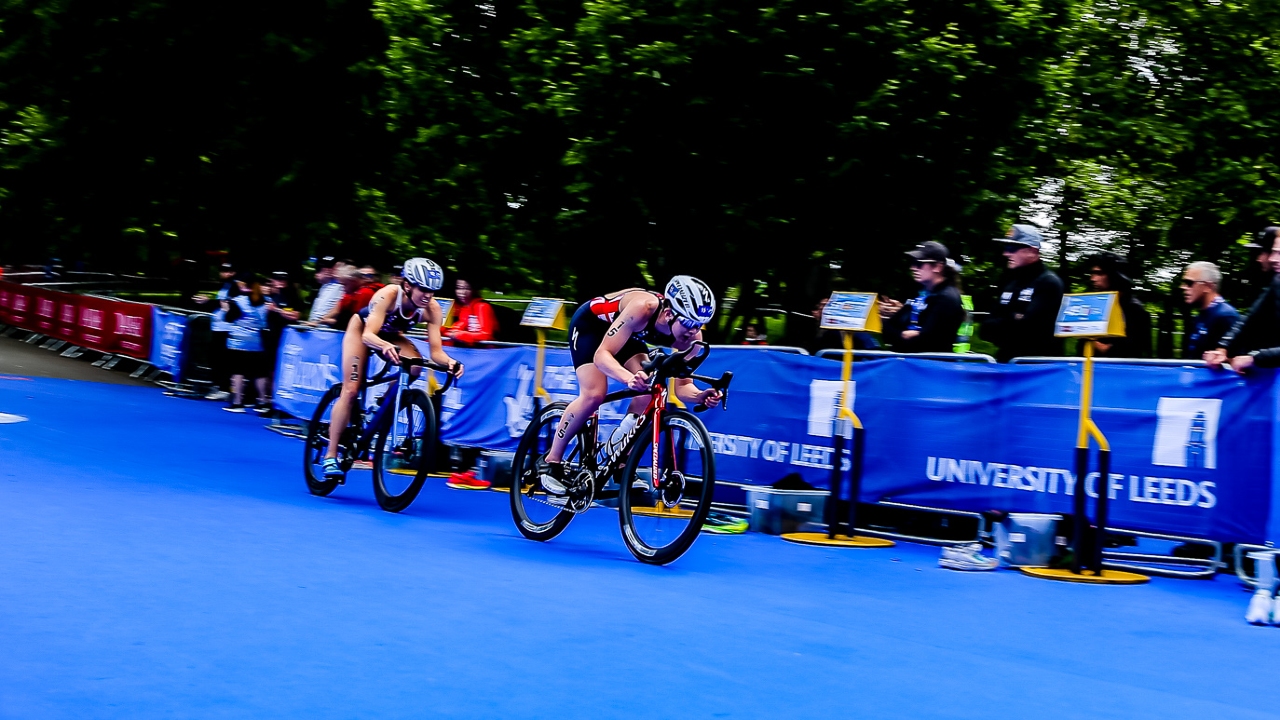 Predictions and podium picks for Pontevedra
While she starts the race a narrow second in the standings, I'm going to go with Beth Potter as my pick to secure a Championship Finals / World Champs win-double on Sunday. After victories this year in Abu Dhabi, Montreal and Paris, as she told us this week, "Winning becomes quite addictive", and the Rio 2016 Olympian has found a way to do that more consistently than anyone else this season.
That win in Paris was a significant one in my eyes, as it added a top-tier Olympic-distance victory to her increasing C.V. of Sprint distance successes. With that additional confidence, plus the belief that she perhaps has the better of her nearest challenger Beaugrand over the 10km run distance, she's my pick to perform well once again.
In the process – on the off-chance that the 'discretionary' box is not already more than achieved – a podium would also iron-clad her Paris 2024 Olympic Games selection.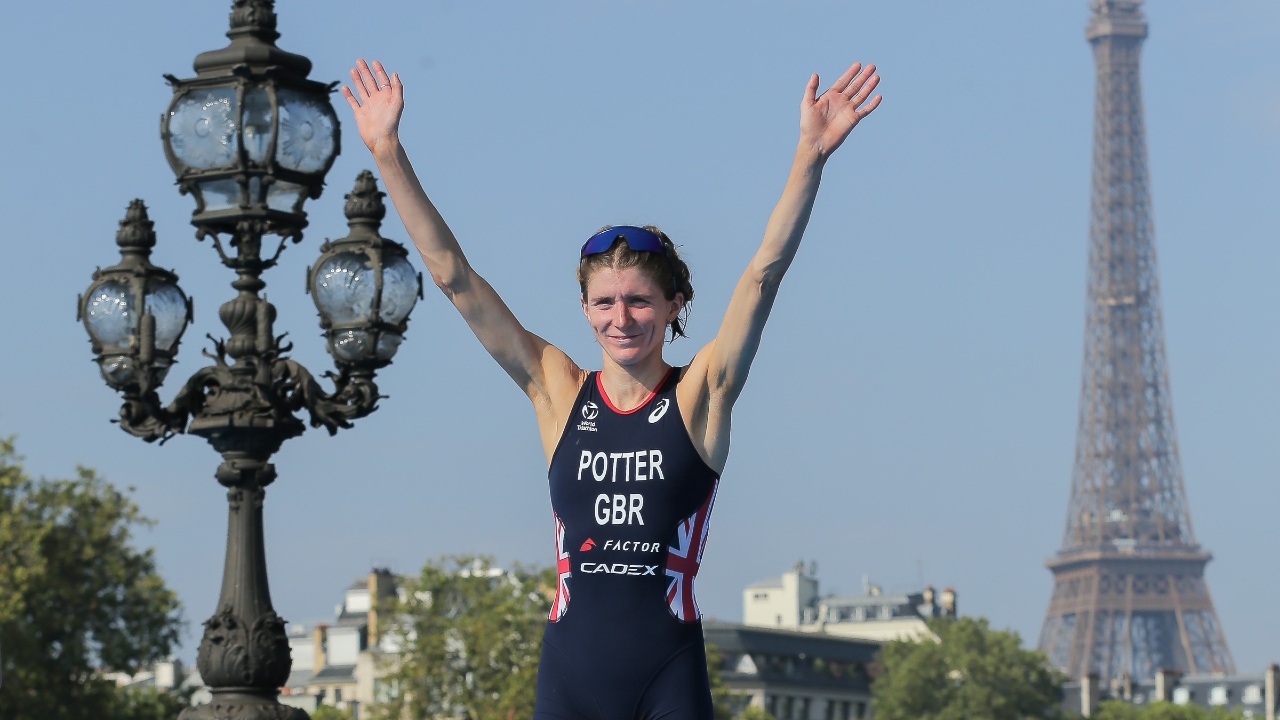 Sticking with trends, I'm going to follow the Paris Test Event form line and pick Cassandre Beaugrand for second.
Winner in Hamburg (Super Sprint Eliminator) and Sunderland (Sprint), after finishing sixth at the season-opener in Abu Dhabi, the French athlete has been incredibly consistent since then. Her 'worst' performance was fourth at Cagliari (Potter was sixth), suggesting that the 'inconsistent' narrative that used to follow her is largely confined to history.
That's not to say she's the finished article, but she is certainly maturing into an increasingly reliable performer. Like Potter, pre-race in Paris, any questions I had were primarily in relation to her Olympic-distance performances historically. She answered those well there so I'm not going to doubt her here.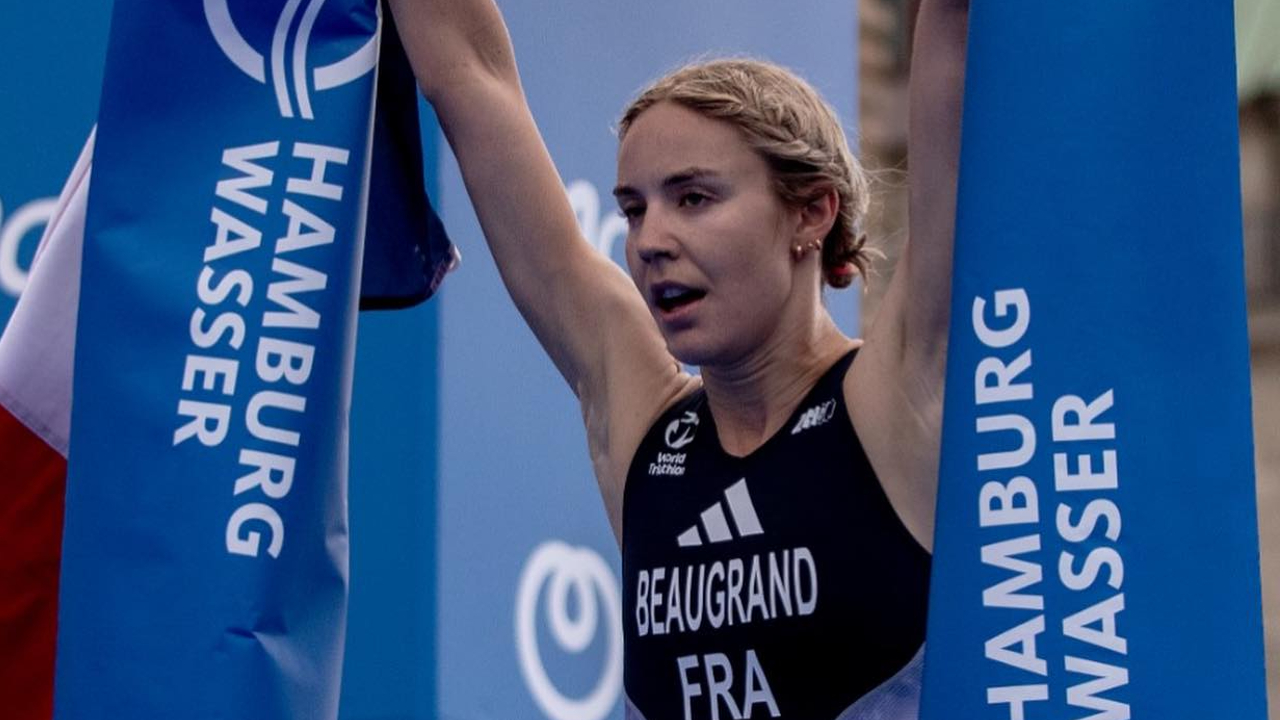 So, who's my pick to complete the podium? Again, while I'm sure it would gain more clicks to go 'rogue' with a left-field pick, I think there's also truth in that saying that cream typically rises to the top. As the final race of the WTCS season with titles, big money and for some, Olympic selection on the line, I'm going to stick with those that have proven their skills this season – and form of late.
That steers me towards almost a coin-flip between Emma Lombardi (FRA) and Laura Lindemann (GER), who were split by just a second after a sprint finish on Pont Alexandre III at the Test Event. Inspired by (another) fantastic display in the Mixed Relay where she sprinted away from Beth Potter, adding to Germany's World Championship title, I'm going for a repeat of the podium order from Paris.
The same three athletes – in a different order – also filled the podium spots in Hamburg.
WTCS Pontevedra Podium Predictions
Beth Potter (GBR)
Cassandre Beaugrand (FRA)
Laura Lindemann (GER)