It's fast approaching the culmination of the WTCS season, with the WTCS Finals Pontevedra coming up this weekend.
I've already put together my thoughts and predictions on the Elite Women's race, and having earlier in the week reflected on some World Championship near misses for Alex Yee over the past two years, it's time for some podium picks for the Elite Men.
Here are my predictions for Saturday afternoon's racing in Spain.
Which Elite Men are racing at WTCS Pontevedra?
Not surprisingly, there are some similar trends to that which comes out of the women's analysis. Notably it's another case of 'pretty much everyone' will be toeing the line in Pontevedra. The stats back that up too.
If big picture terms, if we take the pre-race top 40 in the WTCS Rankings as a proxy for strength, then once again 37 of those athletes should be starting. The only absentees are the Swiss duo of Adrien Briffod (#14) and Max Studer (#18) along with Canadian Martin Sobey who sits at #40 in the standings. His best result this season was 23rd at Yokohama.
To add to that, if we look at the individual event top five finishers over the season to date – that's six WTCS races plus the Paris Test Event – then the only athlete absent on that basis is Vincent Luis. Fourth in Abu Dhabi, a tear in his soleus identified after the Paris has left him on the sidelines currently, working his way back to full health.
Heading into the weekend, the top five is as follows:
1. Alex Yee (GBR) – 3498.67
2. Hayden Wilde (NZL) – 3441.72
3. Vasco Vilaca (POR) – 3283.76
4. Leo Bergere (FRA) – 3013.56
5. Dorian Coninx (FRA) – 2987.60
Does the distance tell the tale?
Looking across those seven events, three of those – Yokohama, Cagliari and Paris – have been held over the full Olympic distance. What clues, if any, might that give towards forecasting results this Saturday? Let's take a look at how the big names have performed:
Alex Yee: Two wins from two starts
Hayden Wilde. One win, one second, one injury-impacted DNF.
Vasco Vilaca – Second, third and eighth from three starts
Leo Bergere – third and 2x fifth
Dorian Coninx – A third and 2x fourth
Or in simple terms… the best performers over the Olympic Distance this year (just three of the top seven races to date), are also sitting in the top-five positions in the rankings.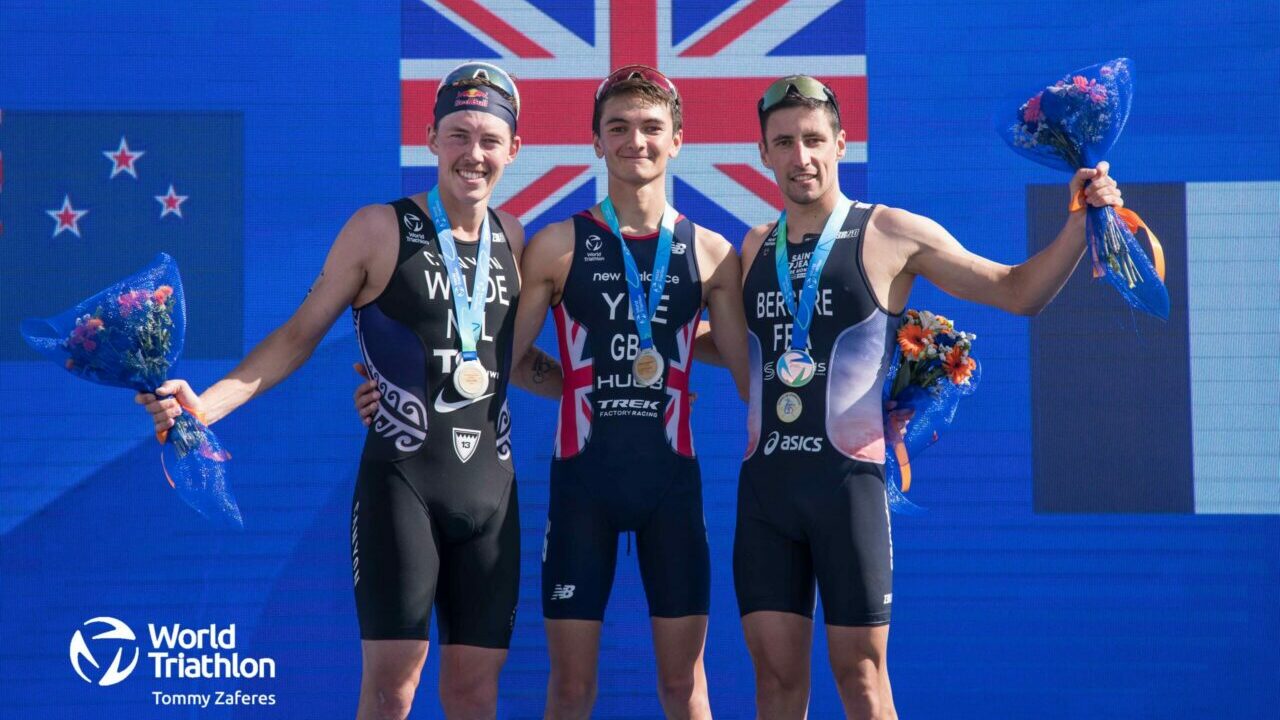 Any others to add into the mix potentially? Just a few, I think:
Pierre Le Corre has also been very impressive. He didn't race in Yokohama, but fifth (Cagliari) and fourth (Paris) shows he has the strength to be in contention over this format.
You never want to full rule out Kristian Blummenfelt. He has enjoyed a long and varied season including plenty of travel, but he showed signs in the early stages of the run in Paris that he's well on track to be competitive at Paris 2024. I don't see him winning this Saturday, but I don't imagine he'll be invisible either.
Morgan Pearson. The Team USA Olympic MTR silver medallist struggled early season, but sixth (Paris) and a totally dominant solo victory recently at the Karlovy Vary Word Triathlon Cup, shows he's right back to his best. Second to Leo Bergere at the Abu Dhabi Finals last year – running quicker than Yee in the process – Pearson, when he hits his best form, is a real contender.
In normal events, I would have added Matthew Hauser – second in Yokohama – to this potential podium shortlist, but having had to miss Paris, and then SLT London as he recovered from COVID, I do think it would be a tough ask to make the podium this weekend with that background.
So, eight names and three podium slots. Who gets them?!
Predictions and podium picks for Pontevedra
Having had a clear focus on this race since Paris, and with the background of the last two years to build and learn from, I have to go with Alex Yee as my pick for both the race and in the process, World Championship success. Always learning, Yee still has room to improve and skills to develop.
With Bergere's chances of repeating his 2022 heroics to take the title even slimmer this time around, and the absence of Vincent Luis, there's going to be less chance of the entire French team going all in to make the pace on the bike extreme from the moment they cross the mount line. Yee's swim has been improving and consistent anyway, and that does reduce the prospect of any swim deficit being terminal to his race-winning prospects.
Similarly, 10km of running does provide more scope to recover as others – notably Wilde this season in Hamburg – have been able to consistently navigate their way through T2 more swiftly. While we never got to see any Yee vs. Wilde head-to-head in Paris, the Brit looked supreme on the run, leaving second-placed Vasco Vilaca to admit: "He's so much better than us at the moment."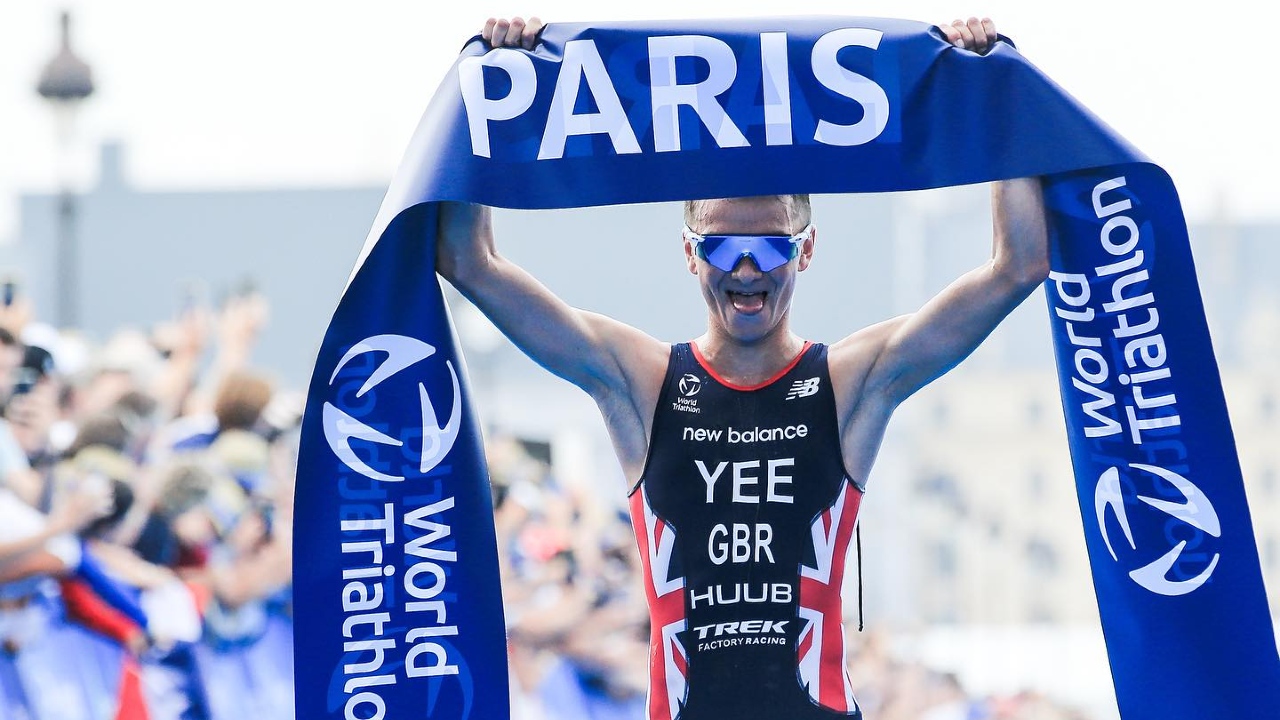 I think the whole triathlon world was disappointed to see Wilde's issues in Paris, which meant he couldn't finish. Despite the way that his race ended at Super League Triathlon Toulouse, if we put aside the frustrations and anger, I think the underlying message was that the Kiwi was looking recovered and in impressive form.
Having spoken to Hayden many times at events, he's incredibly mature for one so young, and has dealt with bigger issues before (Commonwealth Games penalty). In a similar manner to Alex, he's able to put aside the downs and move on, and just like his great rival, he knows what it's like to miss out on a World Triathlon Championship title in the last seconds of a race. While only one athlete can win, I'm forecasting another epic battle between the pair again this Saturday and both to rise to the occasion.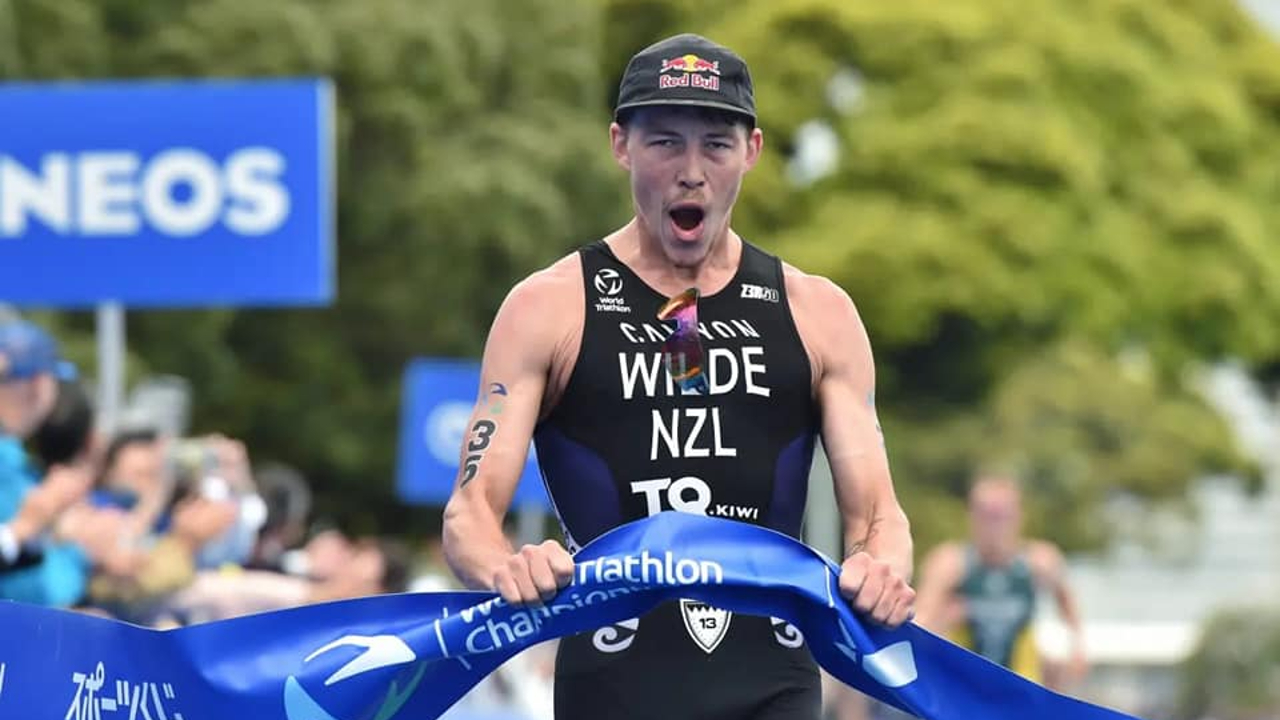 So one place left – who gets it? Honestly, I think it could easily be a coin flip between a group of exceptionally talented athletes, but I guess I've got to make a decision, right? I think this could come down to a battle between Vasco Vilaca (POR) and Morgan Pearson (USA).
A regular on the Super League Triathlon circuit, Vilaca elected to skip the fast-paced series this year in order to concentrate on Olympic selection and the World Triathlon Series. He hasa not raced since Paris, and will have had his coach, Joel Filliol looking to hone his prep to perfection for this one. He can still win the World Championship – something the JFT Crew have done six times before.
I'm going to back the Portuguese athlete this time around, and ultimately predict a top-three to finish in exactly the same order as their current WTCS Ranking.
WTCS Pontevedra Podium Predictions
Alex Yee (GBR)
Hayden Wilde (NZL)
Vasco Vilaca (POR)