There were strong reasons for all three women on the podium after WTCS Yokohama to feel like winners.
Britain's Sophie Coldwell had just claimed her first-ever WTCS gold medal while runner-up Rosa Maria Tapia became the first Mexican woman to make the podium at this level and third-placed Taylor Knibb had been on crutches at the start of the year after surgery on a stress fracture.
So no wonder there was plenty of emotion in the post-race interviews.
'I'm a grafter'
"Wow, it's like a dream – I can't believe it," admitted Coldwell. "I'm not often lost for words but this is really emotional."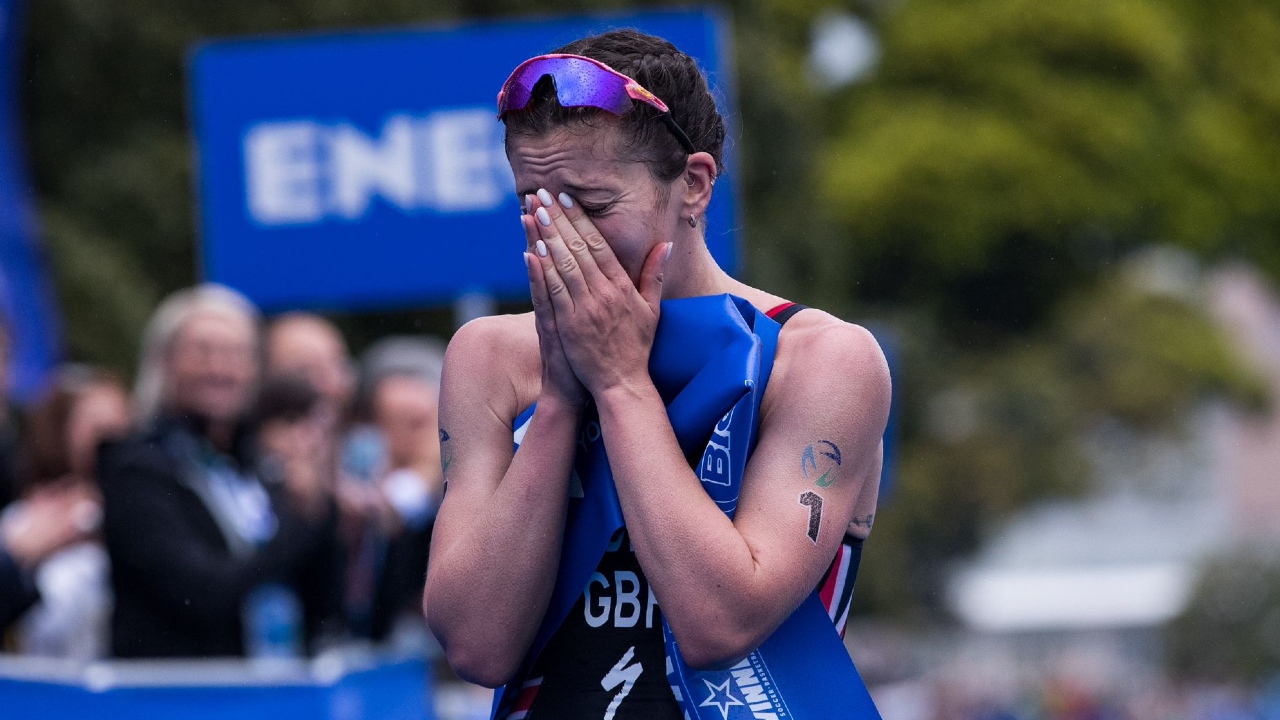 Explaining what the win meant to her, she said: "I'm a grafter, I try really hard. We had a really good training block in Australia before Abu Dhabi and it went way better than I expected there [when second] so I tried to get the same processes into play here."
With 1000 points for the win in Yokohama, Coldwell now tops the WTCS standings after two races and she added: "This year for us is all about Olympic selection and it's hard being from GB. We have such a strong roster of girls.
"I just wanted to put in such a good block over the winter and try and secure that this year because it's going to be hard. And hopefully this is just another step forward trying to make that team."
'I'm still in shock'
For Tapia there was a similar feeling of disbelief, with the Mexican saying: "I'm really, really happy for my result because this is my first medal in a World Cup or in a World Series, and I'm still in shock."
Not only was she making history by getting onto the podium, it was also a first top 10 for her country since Claudia Rivas finished in ninth place at WTS Edmonton in 2015.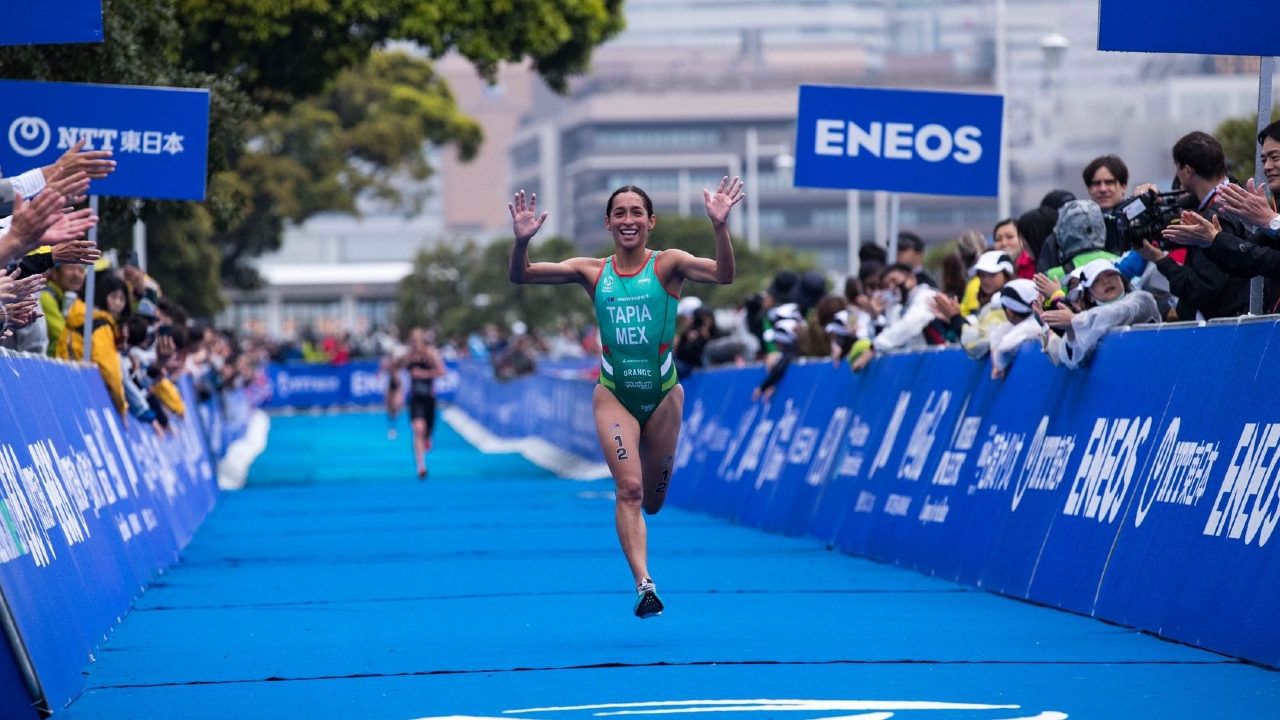 And for Knibb the race represented the end of a long journey back from injury. She had surgery at the start of this year on a stress fracture that wouldn't heal, having a screw inserted into her fifth metatarsal.
While delighted to be back, she admitted: "I think everything was a bit of a shock to the system.
"If you told me four and a half months ago that I'd be here at this race, let alone on the podium, I'd have been like, wow, that's the best case scenario. So I'm just really grateful to be back racing, and this is a really big surprise."
The result was all the more impressive as she's had limited running time, explaining: "This was one of my first runs on land [this year]. And so it was like finally being let loose and racing.
"I'm really grateful and want to say thank you to all my team and my doctors and just everyone who helped me get back. I mean, it's no small feat. I was on crutches just a few months ago. So thank you to everyone."