British triathlon stars Alex Yee and Sophie Coldwell represented their respective athletics clubs over the weekend, as the pair took part in the National 12 & 6 Stage Road Relays in Sutton Park.
The racing consists of twelve stages for the men, with six over a "short leg" of 5km and six over a "long leg" of roughly 8.65km for the men, and six stages for the women, which consists of two long and four short legs.
Both Coldwell and Yee raced for the first time since the pair finished second and first respectively at WTCS Abu Dhabi, and will take confidence from a strong run performance at the venue where they won Commonwealth Gold in the Mixed Relay back in August.
Yee just misses out on the fastest leg
Representing Kent AC, Yee ran an incredible leg to help his team take third place behind Central AC and Highgate Harriers, as he clocked an incredible 24:58 for the "long leg" of 8.65km.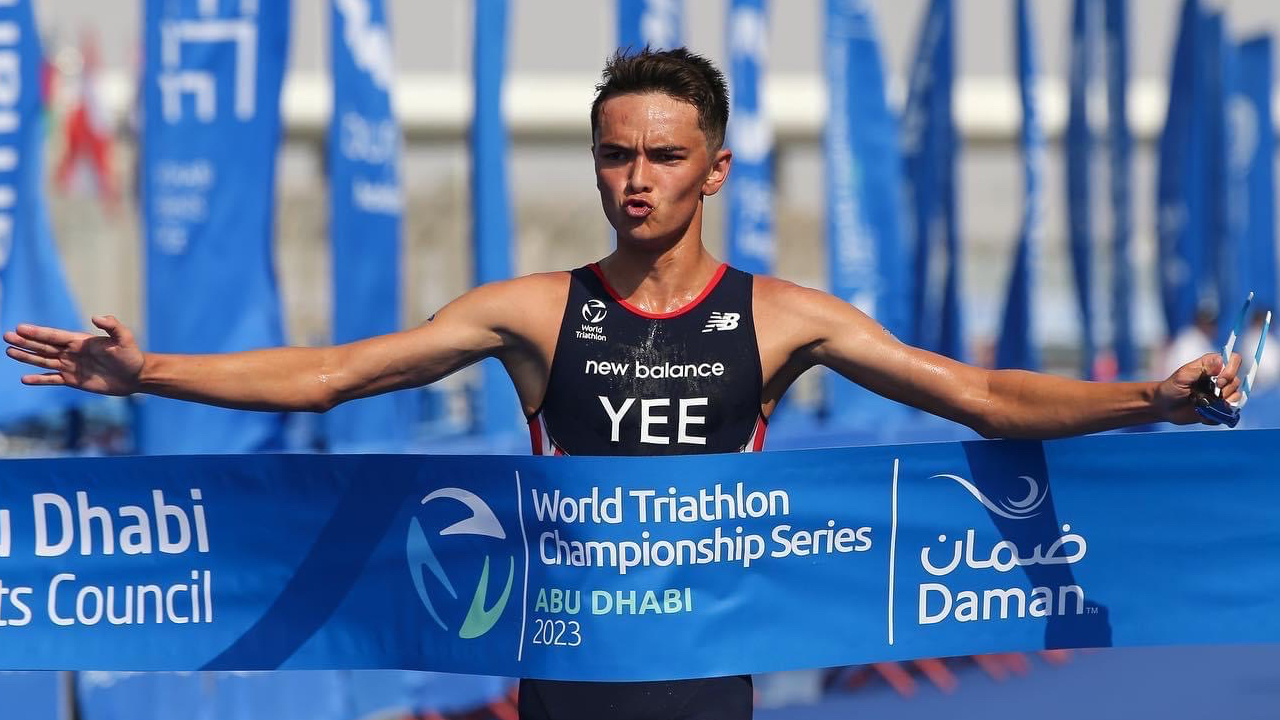 His time was the second fastest of the day, behind two-time Olympian Andy Butchart, who ran 24:57 to lead Central AC to the title. Butchart, who has run 13:06 for 5000m, and Yee were the only men to finish under 25:00 for the long leg.
This performance by Yee, which saw him out-split the likes of World Indoor Championships medallist Marc Scott and former European Championships 10,000m fifth place finisher, Dewi Griffiths, is further testament to his already highly regarded run calibre.
If Yee ever decided to fully switch his focus to athletics, it would be hard to bet against him, but for now, the 25 year old looks content to keep putting down mind boggling run splits over 5km and 10km following a swim and a bike. Of course, Yee has has single-sport success alongside his multisport career, winning the British 10,000m Championships in 2018 and racing at the European Athletics Championships.
Coldwell shows massive stride forward in run
Whilst seeing Yee contend with the very best in the country on the run may come as no surprise, seeing Sophie Coldwell, who is better known for her swim and bike pedigree competing at the front of the race may have come as more of a shock.
However, anyone who watched WTCS Abu Dhabi will have recognised the huge gains Coldwell has seemingly made on the run this winter, and she backed up that progress with an impressive sixth-fastest long leg split in Sutton Park on Saturday.
Clocking a time of 29:24, Coldwell ran within 50 seconds of the fastest split, and on an undulating course in Birmingham, will take a lot of confidence from this performance as she takes on her first Olympic distance event of the year at WTCS Yokohama next month.
In Abu Dhabi, Coldwell lost out to compatriot Beth Potter on the run, but with Potter absent in Yokohama, Coldwell will be a genuine contender to win her first ever WTCS race.
With just four weeks remaining until the race in Japan, Coldwell's performance in Sutton Park shows that her run is in the best place it has ever been, and along with her incredible swim and bike calibre, it would come as no surprise if the 28 year old can take the tape in Yokohama.