Want to Tri in Croatia? 6th Falkensteiner Punta Skala Triathlon
Sunday 11th May 2019 – Zadar, Croatia – Middle Distance
In 2018 we saw London 2012 Competition Manager, John Lunt, launch a new event in Croatia – the Dubrovnik Triathlon – the experience of which Tim Heming reported back on for us. If you need another (triathlon) excuse to visit the country and would like to go a little longer than the Sprint and Olympic distance options on Dubrovnik, then here's another attractive looking option.
With its sixth edition coming up on 11th May, the Falkensteiner Punta Skala Triathlon (www.zadarhalf.com) is an established race over the middle distance, hosted by and held at the Punta Skala resort in Zadar. Zadar is Croatia's fifth largest city (but still relatively modest in size, with 75,000 residents), featuring a historic old town of Roman ruins, medieval churches, quality museums and cosmopolitan cafes.
Event Highlights Video
The Venue
Having been at the Challenge Family The Championship event for the past two years (based at the impressive x-bionic Sphere venue), the benefits / ease of staying on-site at an event is certainly one I can highly recommend, significantly reducing the "admin" burden of racing, eliminating all of those transport / parking / access issues.
Given that, when the details of this event appeared in my inbox recently and I started to browse the event website to find out more, it certainly caught the eye on that front. That, plus Croatia is on my 'to do' list of places to visit at some point. Honestly, this one looks good to me.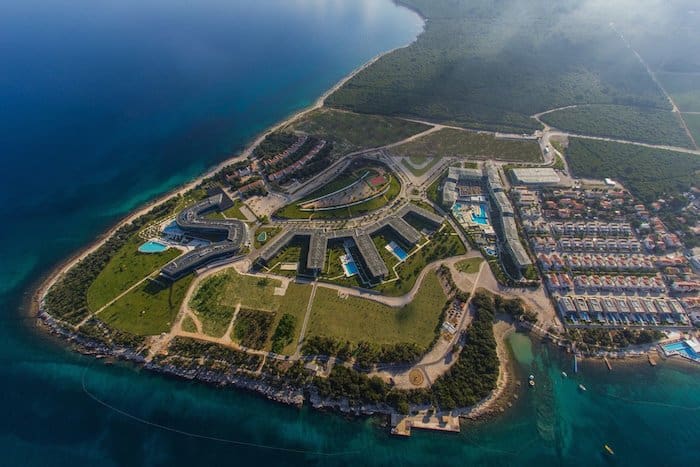 The Punta Skala resort (website) is situated in a breathtaking location at the tip of the Peninsula Punta Skala in Petrčane, near Zadar city in the North Dalmatia region of Croatia. The resort opened in stages in recent years and was completed in 2012. It offers two first-class hotels, the Family Hotel Diadora (four-star plus) and the Hotel & Spa Iadera (five-star) plus apartments at the Falkensteiner Residences Senia, extensive sports facilities, a water sports centre, wellness centre and more. Something there to suit everyone.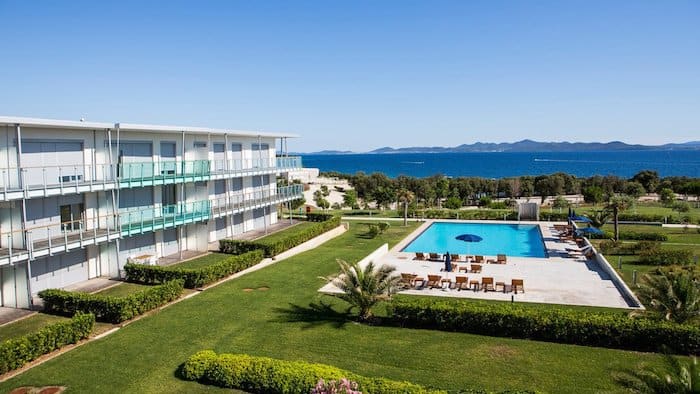 In terms of getting there, Zadar International Airport is located about 22km away from the Punta Skala Resort venue, accessed by several low-cost carriers from around Europe, including direct flights from London Stanstead, Manchester and Dubin with Ryanair.
The Event
Average air temperatures in May are typically around 23°c and with the sea temperature forecast to be around 17°c, the waters are likely to be significantly warmer than you'll find in the U.K. in early May.
The middle distance events starts with a 1.9km sea swim in front of the Falkensteiner Family Hotel Diadora, before heading out on to the 90km bike for a four lap course which is closed to traffic and includes a modest total climbing total of 430 metres, which should allow you to produce some swift riding on the excellent road surfaces.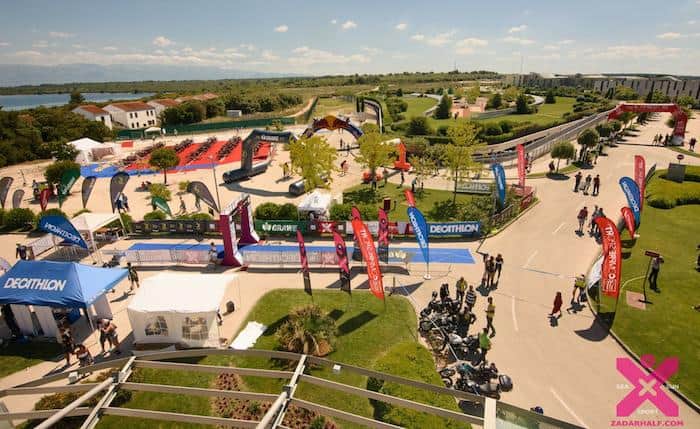 The race finishes with a four lap half marathon which is again very flat and held within the grounds of the Punta Skala resort, with the backdrop of the Adriatic Sea. That should make things simple for spectators / family to support you and mean you've only got a few yards post-race to get back to your room to shower and recover from your efforts and start you post-race celebrations swiftly.
The race has grown steadily in size each year, but with entries limited to 400, you'll have no concerns about an over-crowded course and being lost amongst the masses. There are lots of event options available, but this one could well suit if a smaller, well-organised race is more to your racing tastes.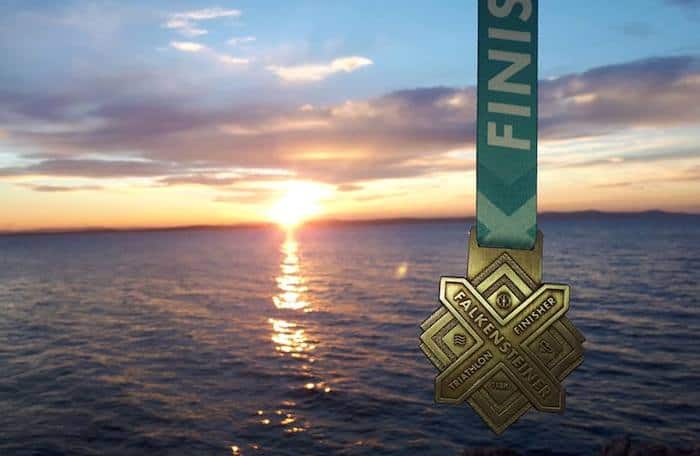 Entry and Accommodation Offers
For athletes booking accommodation at the event host – Falkensteiner Punta Skala Resort – for a minimum of one night, you can save 50% on the (already low) event entry fees, plus special rates on rooms and apartments. You can find out more on prices and offers HERE, and how to claim your 50% event entry discount HERE.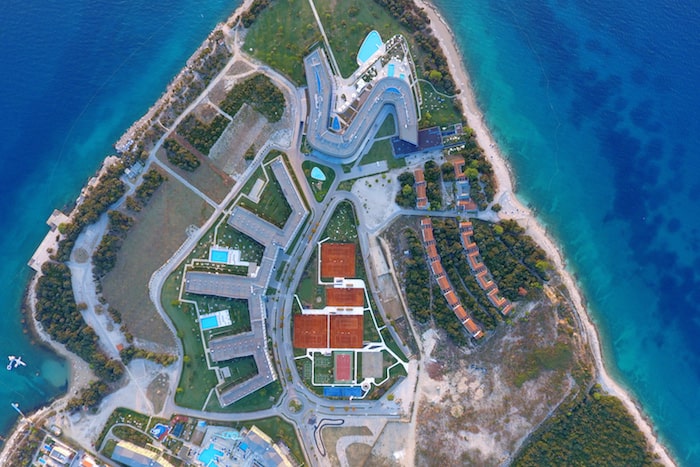 In summary, the Falkensteiner Punta Skala Triathlon is not a 'big' race, there's no major brand or championship status linked to the event – but one that is established, growing and at a venue that looks like it would tick a lot of boxes for a lot of people, especially families and groups.
Combined with an attractive venue, relatively easy access and in a destination that promises quality ahead of mass tourism, it is certainly one that looks attractive to me personally. Perhaps it will to you, too?
Further Information?