Elite wave added to Outlaw Half Nottingham for 2018
Entries opening for the popular event this week
Following the successful trial at the Outlaw Half Holkham this year, race organisers OSB Events have confirmed that the Outlaw Half Nottingham, set for 20th May 2018, will also include the addition of an Elite wave.
(CLICK HERE FOR REPORTS FROM THE 2017 RACE: MEN | WOMEN)
---
VIP entries for the Outlaw Half Nottingham open tomorrow (Wednesday 9 August). Anyone without a VIP link will be able to enter on Thursday 10 August from 9am.
The Outlaw Half Nottingham is hugely popular and has been known to sell out in seconds in previous years. The 2018 event will take place at the National Water Sports Centre in Nottingham on 20 May and will feature an elite wave for the first time, ensuring that the first male and female athletes across the finishing line and the overall winners.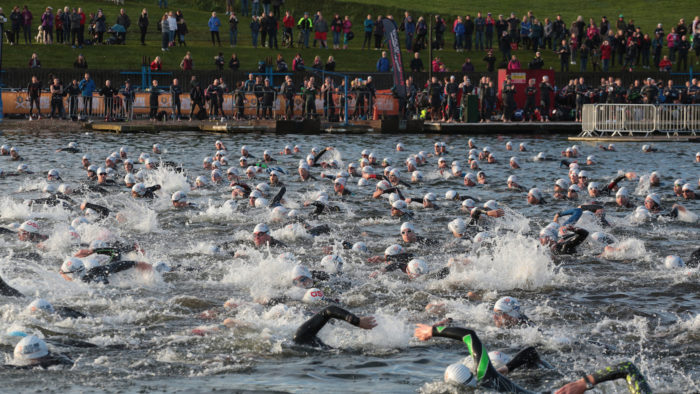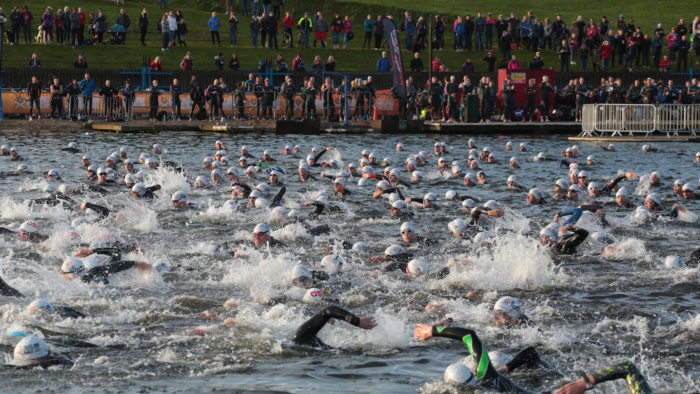 The event features wave starts of around 250-300 athletes at timed intervals to start the 1900m swim in the Regatta Lake. That's followed by a 56mile bike ride and 13.1mile run along the River Trent path and around the lake. The cut off time to complete the race is nine hours.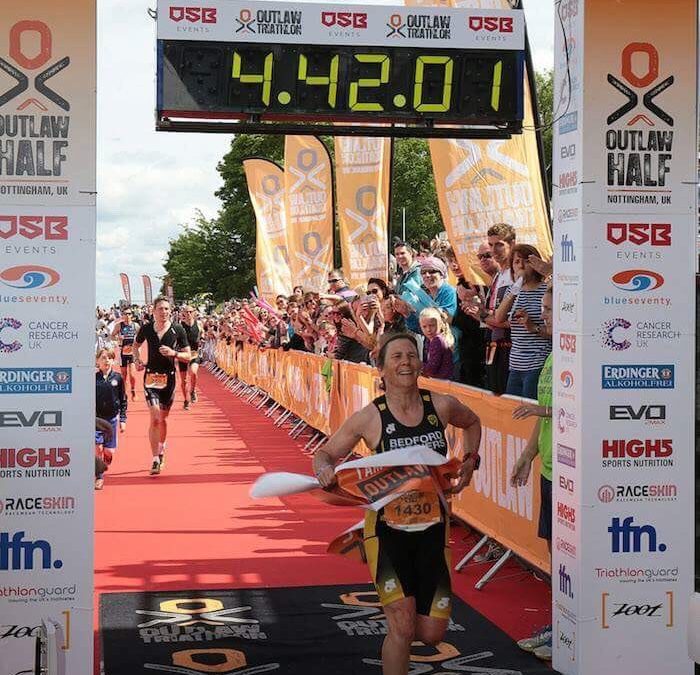 The Outlaw Half Nottingham is ideal for spectators with much of the course being within the National Water Sports Centre grounds, and there is on site camping just two minutes' walk from transition.
VIP links will work on Wednesday 9 August from 9am. Once capacity has been reached, no more VIP entries will be accepted and general entry will open on Thursday. There are also 150 places available via Cancer Research UK.
Outlaw 2018 events:
Outlaw Half Nottingham: Sunday 20 May, general entries open 10 August
Outlaw Half Holkham: Sunday 1 July, general entries open 7 September
Outlaw Triathlon: Sunday 29 July, general entries open 26 October
New 'southern Outlaw' – September 2018 over the Half distance, more details TBC
Consideration for elite wave:
Men
Finished in the top ten overall at an Outlaw Half event in 2017
Achieved time below 4hrs30 for a middle distance triathlon during 2017
Specific evidence of being able to post a time below 4hrs30
Women
Finished in the top ten overall at an Outlaw Half event in 2017
Achieved time below 5hrs for a middle distance triathlon during 2017
Specific evidence of being able to post a time below 5hrs
More information: http://www.osbevents.com/events/triathlon/outlaw-half-nottingham/
Cancer Research places: http://www.cancerresearchuk.org/support-us/find-an-event/outlaw-half-2018