The five-race 2021 Outlaw Triathlon Series draws to a close on Sunday, with the third edition of the Outlaw X.
Season Finale Could See Records Fall
The season finale of the Outlaw Triathlon Series takes place on Sunday at Thoresby Park in North Nottinghamshire. It has attracted high quality athletes from across Britain aiming to end their season on a high, and possibly break the course records.
Outlaw X was launched in 2019 as a celebratory event to mark 10 years of the popular series, but it gained even more significance last year when it was one of the very few triathlon events to take place in Britain in 2020. The middle-distance event attracted PTO investment and an all-star field including Katrina Matthews, Nikki Bartlett, George Goodwin, Tom Davis and Tim Don.
In 2020 the swim course was cut short from 1900m to 750m due to cold water and chilling wind – so any times set last year haven't been recorded as course records. With a warm, southerly wind forecast for Sunday, the records set in 2019 are up for grabs.
An open race expected at Outlaw X
The results may throw up some new names to watch out for, including ex-elite swimmer Fraser Minnican or young PTO athlete, Henry James. Andrew Woodroffe may also feature, having finished sixth overall in a strong field at the full-distance Outlaw in July.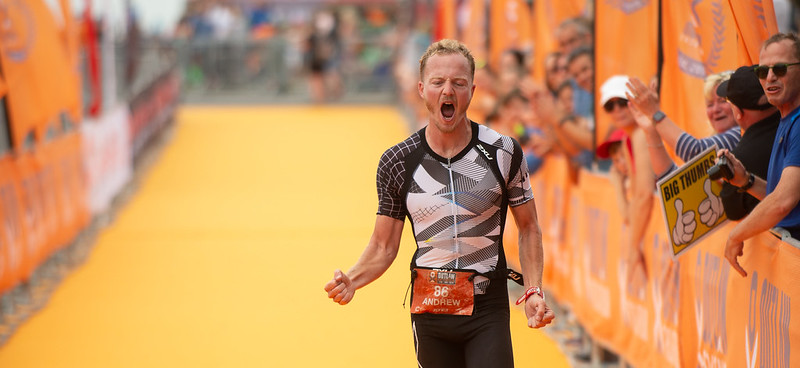 Emma Cowper seems an obvious pick for the podium in the women's race having finished second overall at Outlaw Half Bowood two weeks ago. Debbie Greig also has pedigree, having won Outlaw Half Holkham in 2017 while Rebecca Lineker could make an impact on her home turf.
Outlaw X Course Records
Male – Simon George (2019) – 4:08:34
Female – Michelle Carson (2019) – 4:46:36
Outlaw X covers a 1.2 mile beautiful lake swim followed by a single-lap, 56 mile bike ride around North Nottinghamshire. The three-lap, 13.1 mile run around Thoresby Estate features some on and off-road sections with plenty of opportunity for crowd support.
Athlete tracking is available via https://resultsbase.net/event/5844 and more information about the Outlaw Triathlon Series is available via https://www.outlawtriathlon.com.
Outlaw Triathlon Series 2022
15 May 2022: Outlaw Half Nottingham
3 July 2022: Outlaw Half Holkham
24 July 2022: Outlaw Triathlon (the full, Nottingham)
4 Sept 2022: Outlaw Half Bowood
25 Sept 2022: Outlaw X (North Nottinghamshire)
Pre-registration open now.