It's the Weekend Preview. And it is a BIG one.
If you are a triathlon fan and regularly find yourself attached to live streams, Twitter feeds and timing data to follow international racing in real time, then now is the time to stock up on your popcorn, drinks and whatever keeps you fuelled through the weekend.
Among those racing this weekend are the reigning ITU Triathlon World Champions (in Bermuda), both Brownlee brothers (Bermuda and Marbella), the undisputed Queen of long distance racing (Texas), Elite and Age-Group World Championships (Pontevedra) and a host of British talent (pretty much everywhere!). Oh, and the small matter of the London Marathon on Sunday. Let's get to it…

INTERNATIONAL RACING ("Super Saturday" included…)
It's an obvious headline, but this coming weekend really does feature – if you are triathlon fan – a Super Saturday. Let's tell you why (and where, and how to follow it…)
MS Amlin ITU World Triathlon Bermuda (Saturday)
Seven weeks on from Abu Dhabi, the second round of the ITU World Triathlon Series season returns, and the stunning surrounds of Bermuda will play host to the race. We've already published a separate in-depth preview on that one HERE, including the live coverage information you need. Perfect Saturday evening viewing for triathlon fans in the UK and Europe!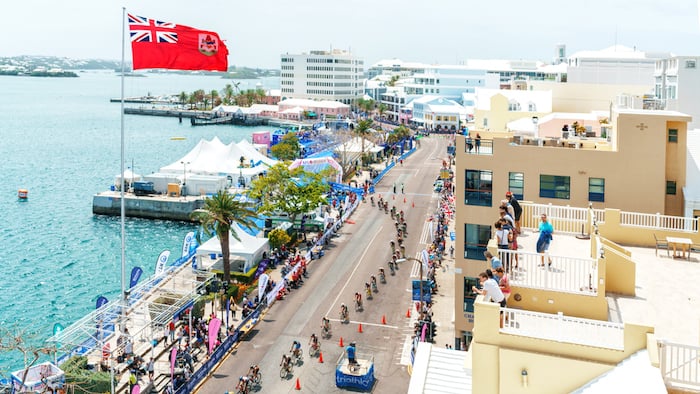 IRONMAN North American Championship, Texas (Saturday)
Also on Saturday, and also available to view live via Facebook Watch on your Smart TV or via the IRONMAN Now Facebook page.
Race start times is 06:25 (local time in The Woodlands), which translates to 12:25 in the UK. CLICK HERE for full start list.
You can expect some very fast times based on previous years. Last year, 11 men finished in under 8-hours and 10 women in under 9-hours, though the whole 'records' thing was a PR disaster for IRONMAN who initially posted this:

And then a few days later decided, for reasons I certainly can't explain to you, this:
"After review by the Ironman Global Race Operations Committee, it has been determined that athletes who completed the three-discipline course prescribed at the Ironman North American Championship Texas triathlon will be recognized as eligible for world bests. Congratulations to all athletes who set world best times in both overall and individual discipline categories."
What can you expect this year? Well, for the women – short course, corrected course or not – the presence of Daniela Ryf (SUI) might well mean that anything seen before is more than erased from the 'record' books.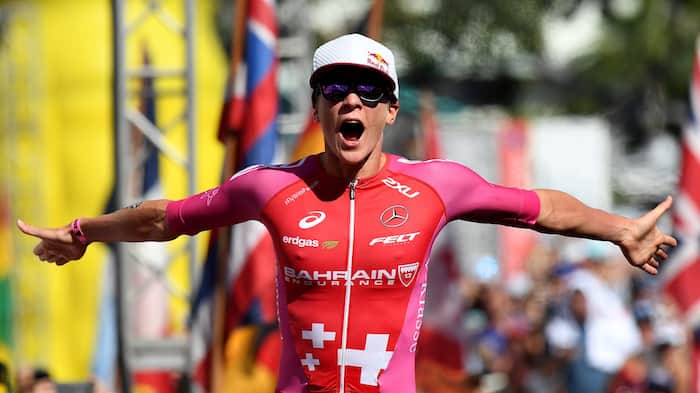 Ryf has been on a different level to everyone over the past five years, reflected by for four IRONMAN and four IRONMAN 70.3 World Championship titles over that period and I can't forecast anything other than a Ryf victory on Saturday. By a big margin. Can she approach the all-time iron-distance figures of Chrissie Wellington's 0f 8:18:13 from Challenge Roth 2011? Quite possibly. Is she in form? Based on her season debut at IRONMAN 70.3 Oceanside, absolutely.
A significant British entry in Texas too with Will Clarke (3rd last year), Joe Skipper (2nd in 2015), Pete Dyson, Sam Proctor and Kimberley Morrison (8th last year).
https://www.instagram.com/p/Bwex_jUjCTw/
Morrison is known for her biking – and there is (nor has been), no greater female cyclist in the history of long distance triathlon than Daniela Ryf. A repeat of their ride at IRONMAN 70.3 Dubai 2017, perhaps, where they started the run together? Over the longer distance, that would be an impressive effort from Morrison.
https://www.instagram.com/p/BwmIfcajRJ-/
The men's Pro race is likely to be dominated (on the bike at least, and well into the run) by the ever shy and retiring (?!) Andrew Starykowicz. Winner recently at IRONMAN 70.3 Texas, the über-biker extraordinaire is typically positive about his prospects for Saturday as he seeks the 'Texas double'. No surprises as to what his tactics will be. It's up to the rest of the field to see if they can counter his strengths with their own skills.
I send my apologies to @IRONMANLive, @IRONMANtri, & @facebooklive for inducing a truly dominant & uneventful race at #IMTX this weekend. pic.twitter.com/jmvnlUKoDp

— Andrew Starykowicz (@starykowicz) April 24, 2019
IRONMAN 70.3 Marbella (Saturday)
Both of the Brownlee brothers are racing on Saturday. By the time Jonathan starts his race in Bermuda, older brother Alistair will quite likely have already won IRONMAN 70.3 Marbella in Spain. That's not to say it's an easy race (or that we've got much of a form guide to go on, to make that assumption), with the likes of Andreas Dreitz (GER), Chris Leiferman (GER), Ivan Rana (ESP), Andreas Raelert (GER), Florian Angert (GER) on the START LIST. That said, despite a 'poor' 2018 season, he was still second at the IRONMAN 70.3 World Championship… and the hilly course in Marbella is tailored made for somebody who has spent the last 15+ years training in Yorkshire.
I would expect Alistair to exit the swim with the leaders, quickly hit the front on the bike either solo or with very limited company, and then seek to build the biggest possible lead over the 90km to try and make the following 21km as 'easy' as possible, to be straight back into full training early next week. Of course, the Brownlee name is always a target, so he'll have plenty of competition aiming to stop that happening. I still expect him to win.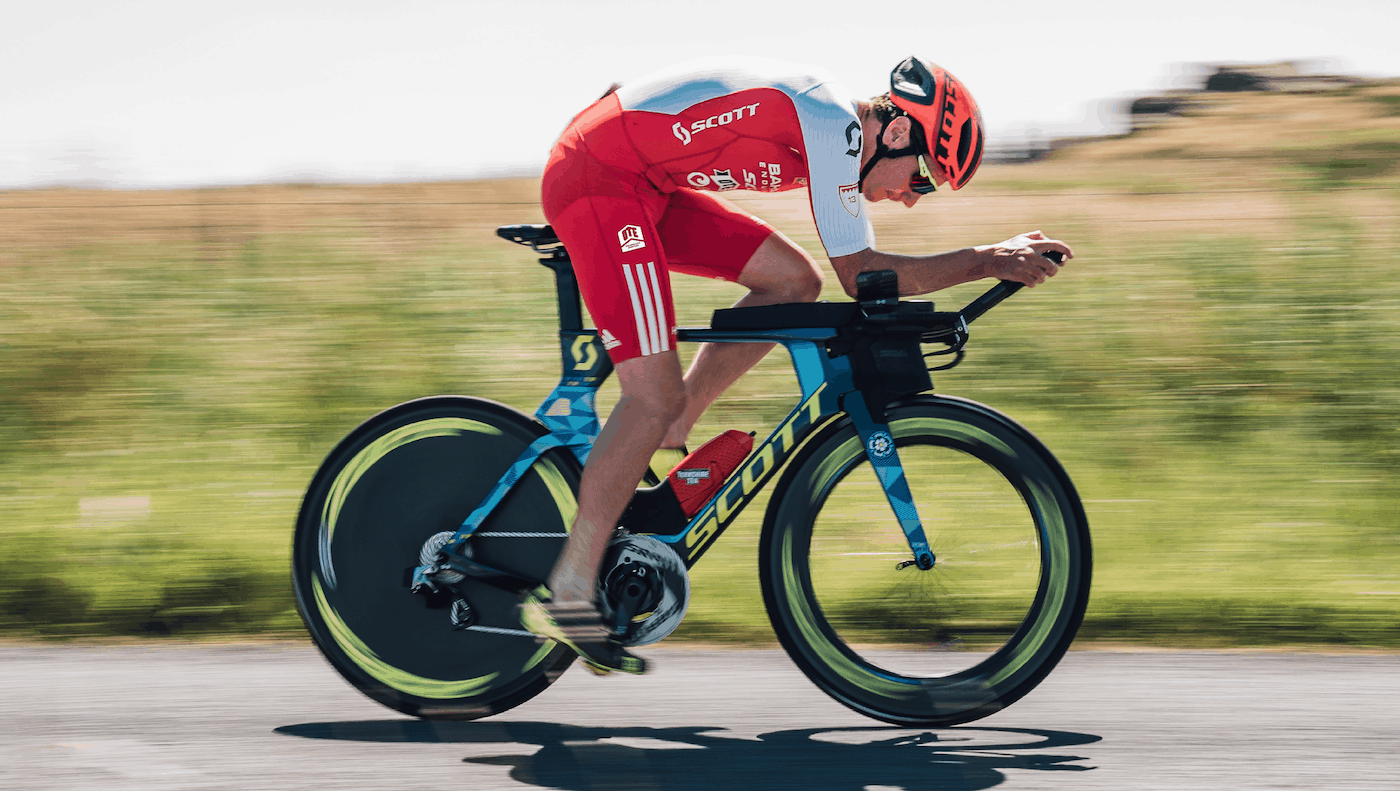 The headline name in the women's race would appear to be Laura Philipp (GER), the defending champion who won by a big margin 12 months ago. London 2012 Olympic Silver medallist, Lisa Norden (SWE) also races, as does Great Britain's Suzie Richards who I expect will cut significant time from her performance at the same race last year.
Challenge Gran Canaria (Saturday)
Another Middle Distance event in Spain, this time the second race of the Challenge Family European season after the recent opener in Salou. Emma Pallant won this race two years ago after an epic battle with Lucy Charles, and is back this year. The 2017 IRONMAN 70.3 World Championship Silver medallist will be race favourite again and while have another Brit, Caroline Livesey, in the Pro field.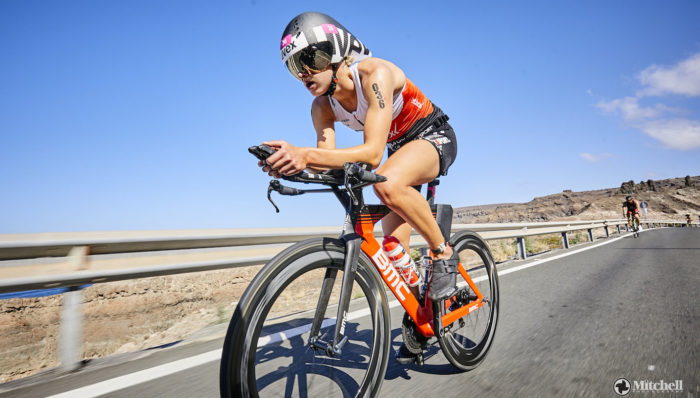 The men's Pro entry has plenty of British interest too – Thomas Davies (3rd in Salou this year), Luke Pollard, Chris Silver, David Bishop and Outlaw Half winner, Sam Pictor.
https://www.instagram.com/p/BwoxbixjSko/
My pick for the win would have to be Pieter Heemeryck (BEL). He finished second here to Alistair Brownlee in 2017. At the time – eight minutes back – he wasn't a name I knew much about, but since then he has proven to be a top (and improving) performer. He finished 2018 winning at Challenge Daytona, opened 2019 winning Challenge Salou and finished 10th (2017) and 5th (2018) at the IRONMAN 70.3 World Championship among a host of consistently strong performances. That is an impressive C.V. and marks him out as a top tier athlete.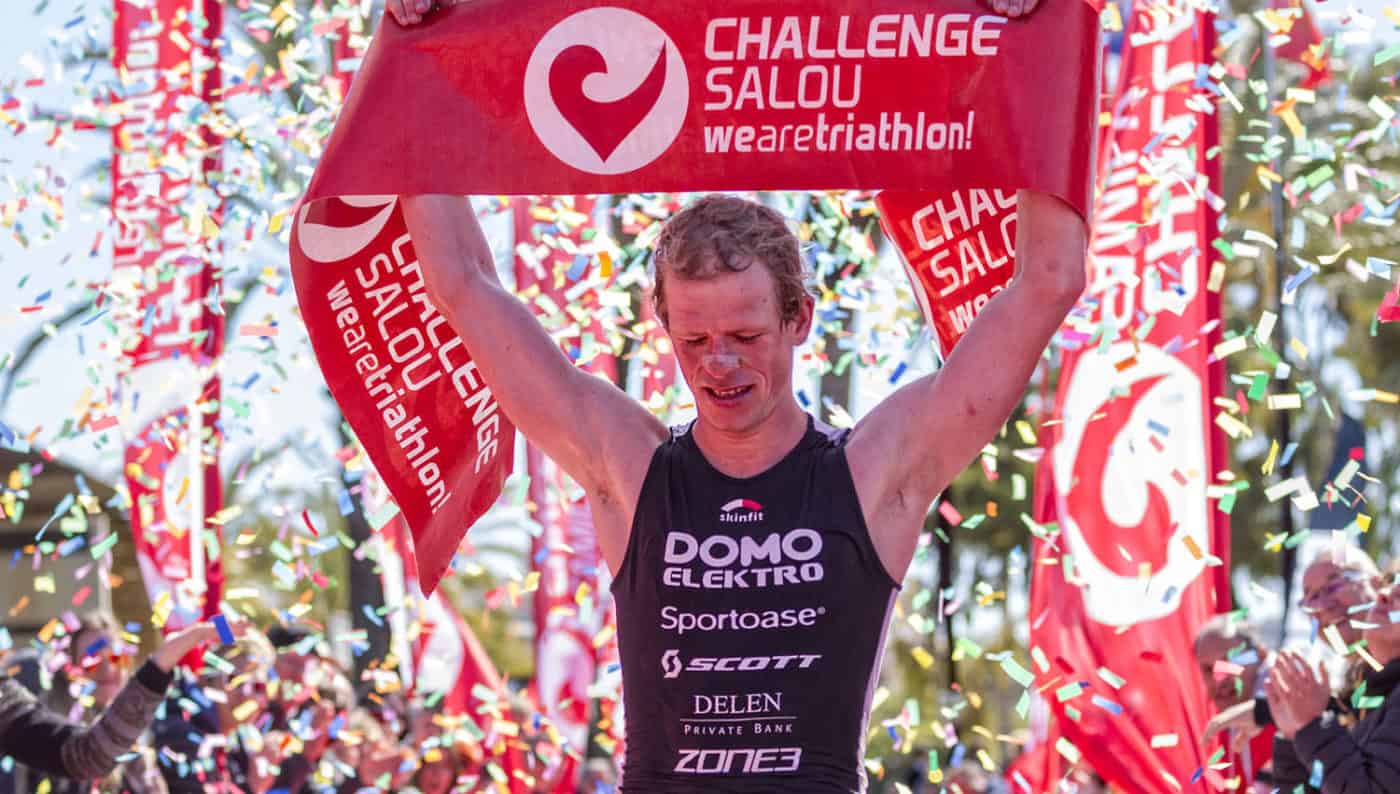 ITU Duathlon World Championships, Pontevedra (Saturday & Sunday)
And there's more… and it's in Spain, and it's on Saturday too. The 2019 ITU Multisport World Championship Festival kicks off in Pontevedra, Spain this weekend. Running until 4th May, the event will see championships decided in Duathlon, Cross Triathlon, Aquathlon, Long Distance Triathlon and Aquabike. The organisers have put together a cracking infographic (if, like me, you enjoy numbers…), which shows almost 4,000 entries over the all of the events.
🙋‍♀🙋‍♂ Pontevedra ❤s #Triathlon #ITUpontevedra19
▶️ 3,961 participants
🚺 1,273 🚹 2,688

Duathlon: 1.280
LD Triathlon: 899
Aquathlon: 780
Cross Triathlon: 541
Aquabike: 461

🇬🇧 927
🇪🇸 752
🇺🇸 751
🇵🇹 190
🇧🇷 161
🇦🇺 148
🇨🇦 145
🇯🇵 114
🇫🇷 100 pic.twitter.com/hEwaw8i4qo

— World Triathlon Multisport (@MultisportTRI) April 23, 2019
For the Duathlon, the Elite Men and Women race on Saturday (British entries are Philip Wylie, Liam Lloyd and Olivia Matthews), with the Junior Elite on Sunday (no Brits in that one) along with the Para athletes, where Adrian Howden (PTS4) will be racing.
The Age-Groupers will race on Saturday over both Sprint distance (draft legal), and Standard (non-drafting) formats. We will of course round-up all of the GB medallists for you.
Sandrina Illes (AUT) will be defending her title from Fyn, Denmark last year and will face the challenge of Sandra Levenez (FRA) who was 'only' fifth last year, a rarity for an athlete who is seemingly an ever-present on Duathlon podiums over the past decade.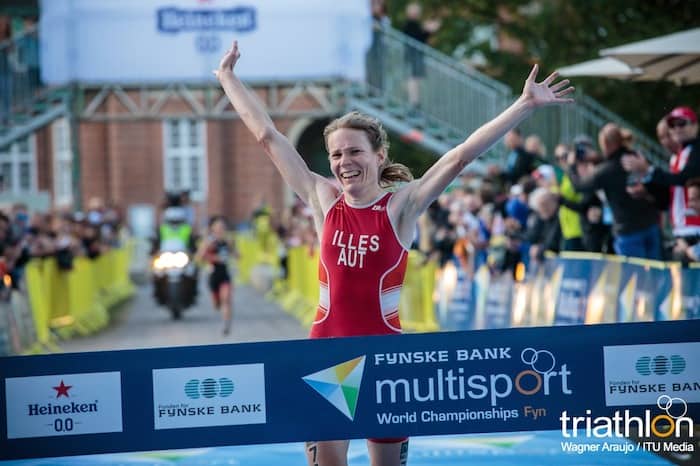 If all of that is not enough, plenty more overseas action with IRONMAN 70.3 Florianopolis (Brazil), Challenge Taiwan, Challenge Cancun and St. Anthony's Triathlon in Florida.
There's more draft-legal racing with the Quarteira ETU Triathlon European Cup events (Senior and Junior) in Portugal (all with British interest), plus the Milan ITU World Paratriathlon Series in Italy. Strong British representation at that one including Rio 2016 Paralympic Champion, Andy Lewis (PTS2), Commonwealth Games Champion, Joe Townsend (PTSWC) and World Champion Dave Ellis (PTSVI) amongst a strong squad of athletes.
DOMESTIC RACING
With all of the above – and with so many British Age-Groupers in Pontevedra – no doubting that the International action is taking centre stage this week, but what's on domestically?
It would appear – though I've been wrong on this in the past (!) – to be Championship and Qualifier-free weekend, which leaves just a few of the UK races as:
TRIATHLON
DUATHLON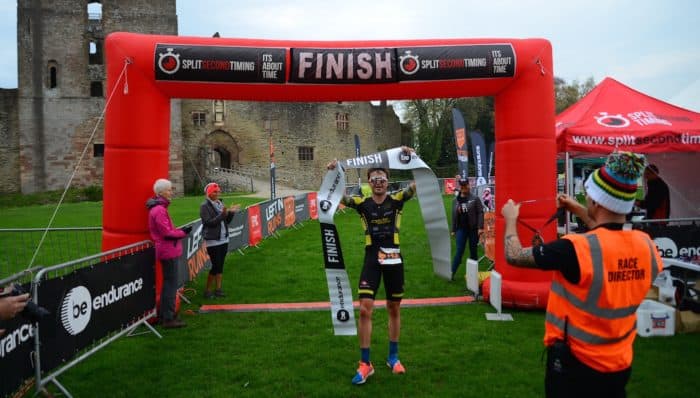 AQUATHLON
Anything else on? Just that little thing called the Virgin Money London Marathon… where several familiar faces will be running. Good luck if you'll be joining Reece and Lucy on the streets of London on Sunday!
— Reece Charles-Barclay (@reece_barclay) April 25, 2019

| Weekly Suggested Products from ORCA | |
| --- | --- |
| | |
| | |