How to watch World Triathlon Bermuda 2019
Will Norway top the podium on Front Street, Bermuda?
Seven weeks on from the season debut in Abu Dhabi, the top tier of ITU racing returns this Saturday with the second edition of MS Amlin World Triathlon Bermuda.
For viewers in the UK at least, if a Saturday evening schedule of Ninja Warrior UK, Pointless Celebrities and Britain's Got Talent is just too much to bear… the timings are a perfect fit for Saturday evening TV viewing. Full details on that below.
Women's Preview
The big story of this race came just over a week ago, with the news that 2016 and 2017 ITU World Champion, 2018 Commonwealth Games Champion and the home town hero, Flora Duffy, would not be able to race and go for a second consecutive victory in front of her home supporters.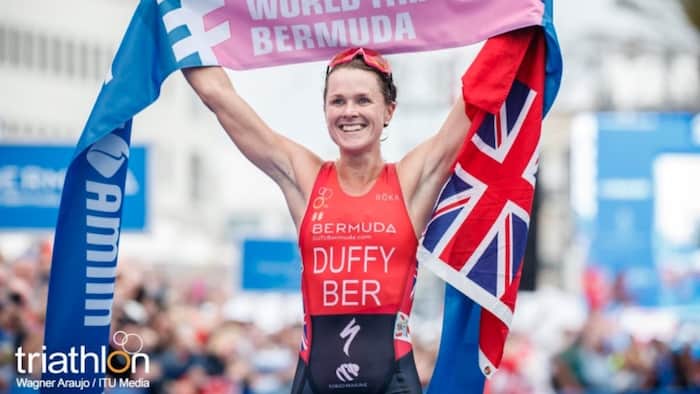 While Flora will be a great loss to the event, nine of the top ten from Abu Dhabi will be present (only Taylor Knibb (USA), fourth in the UAE is absent), in what is a very strong line up.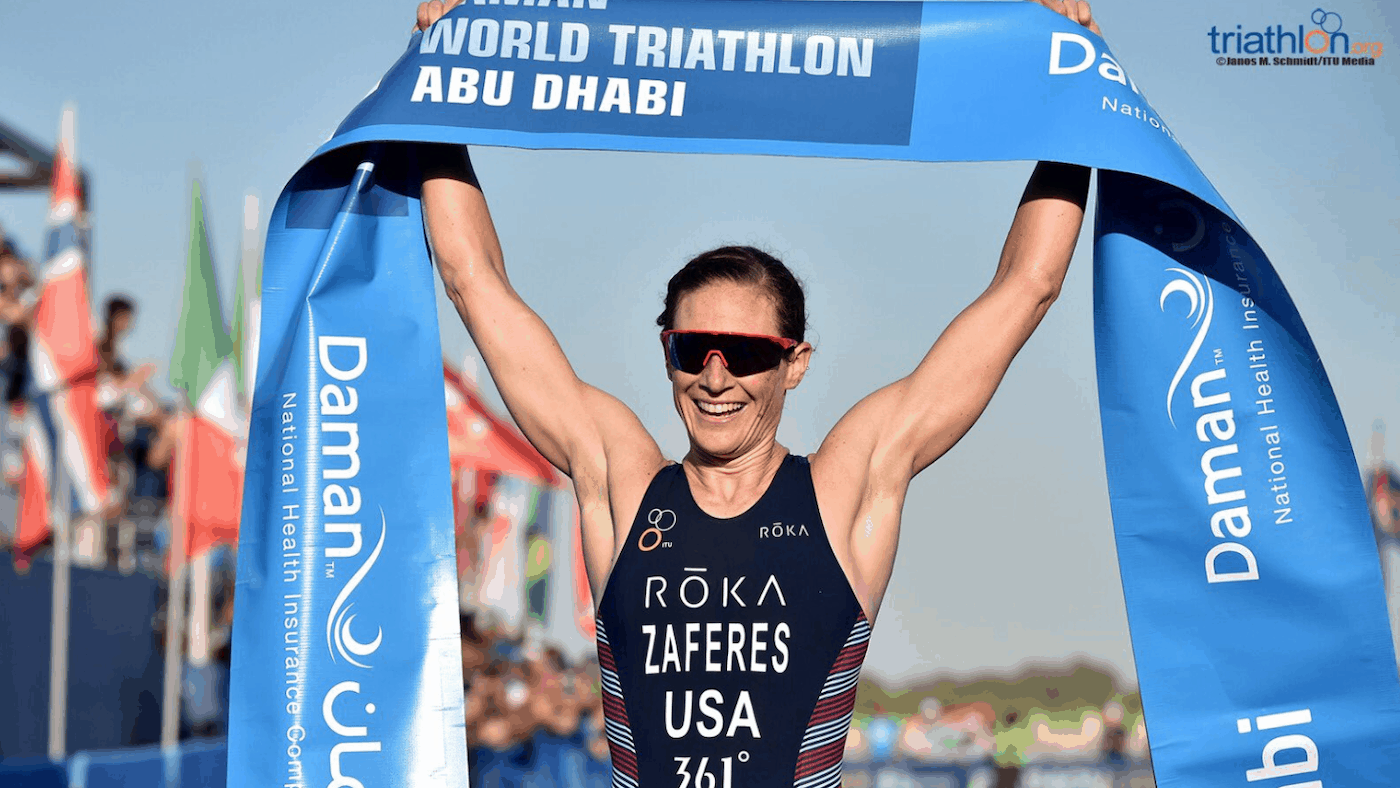 Katie Zaferes (USA) – who has been 5th / 4th / 3rd / 2nd over the last four seasons in the World Triathlon Series – was a dominant winner of the first race of the season, and will likely start as the favourite to repeat that in Bermuda.
With Duffy absent and without Knibb – another strong cyclist – Zaferes will likely be pleased to see the name of Great Britain's Jessica Learmonth on the start list. That pairing have spent many a race in a breakaway (often with Flora Duffy), and Learmonth's race tactics are rarely a surprise; swim like a fish, bike hard from the start… and then run strongly with, hopefully, a lead at T2 as a buffer. The Olympic distance format and the longer swim will certainly provide more opportunity for Learmonth to display her swim skills and, potentially, split the field up early… before Corkscrew Hill on the bike adds to that.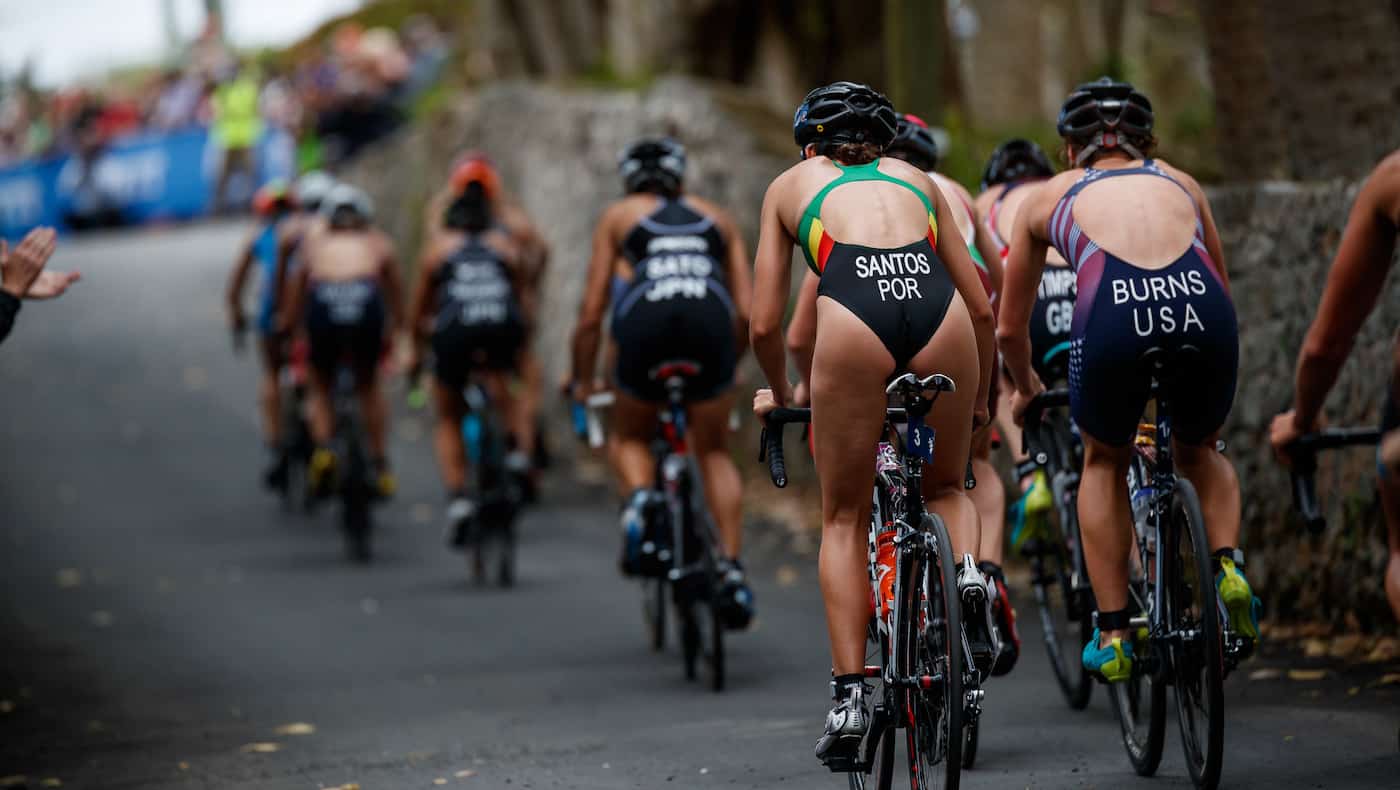 You can probably add Taylor Spivey (USA) into that mix. Non Stanford, Vicky Holland and Georgia Taylor-Brown will be more than aware that the swim pace will be 'on' from the hooter, and if any or all can stay close at T1, they could be in a fine position to challenge for podium positions at T2. Holland and Zaferes were in a sprint finish for second last year… same again, for the top spot?!
As Vicky told me recently (HERE), she knew she was having to 'hope' a little with her fitness in Abu Dhabi (she finished eighth). Seven weeks on, she'll likely be much more confident in her fitness here – and coming back to a race you've done well at previously, always helps.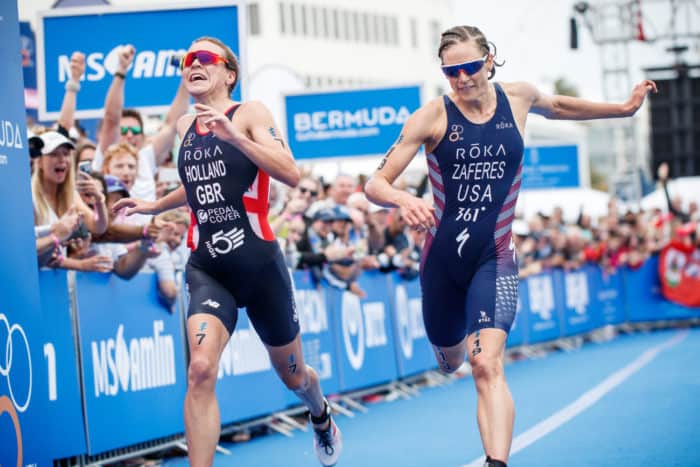 Men's Preview
Fair to say that very few, if any, predicted the results in Bermuda last year where Casper Stornes, Kristian Blummenfelt and Gustav Iden secured the first ever podium sweep in men's ITU WTS history for Norway. All three return, though their season debut in Abu Dhabi was rather poor, all well outside the top 20. Seven of the top-10 from Abu Dhabi will start, though those absent include Great Britain's Alex Yee who secured that stunning Silver on his WTS debut at the Yas Marina Circuit. Tom Bishop (ninth in Abu Dhabi) is also absent, along with Sam Ward (NZL).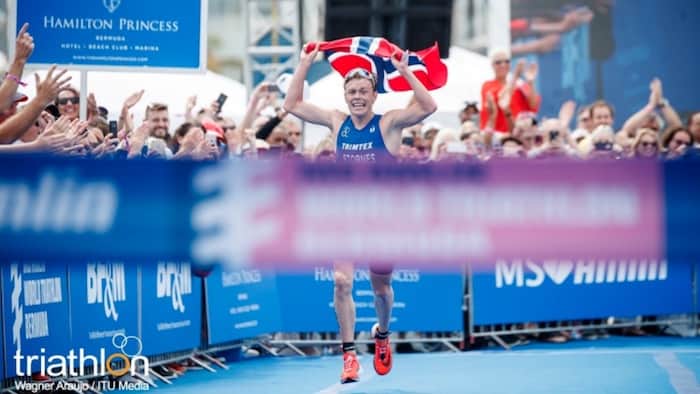 One Brit who is back is Jonathan Brownlee. We spoke to Jonathan recently (full interview HERE), who was in good form both physically and mentally, after a tough 2018 season. You can be sure that he will be hoping that a breakaway is possible on the Bermuda course. When those chasing include athletes with the biking strength of Kristian Blummenfelt however, it is becoming increasingly difficult to see those tactics work, unless of course, it is Kristian in the breakaway himself…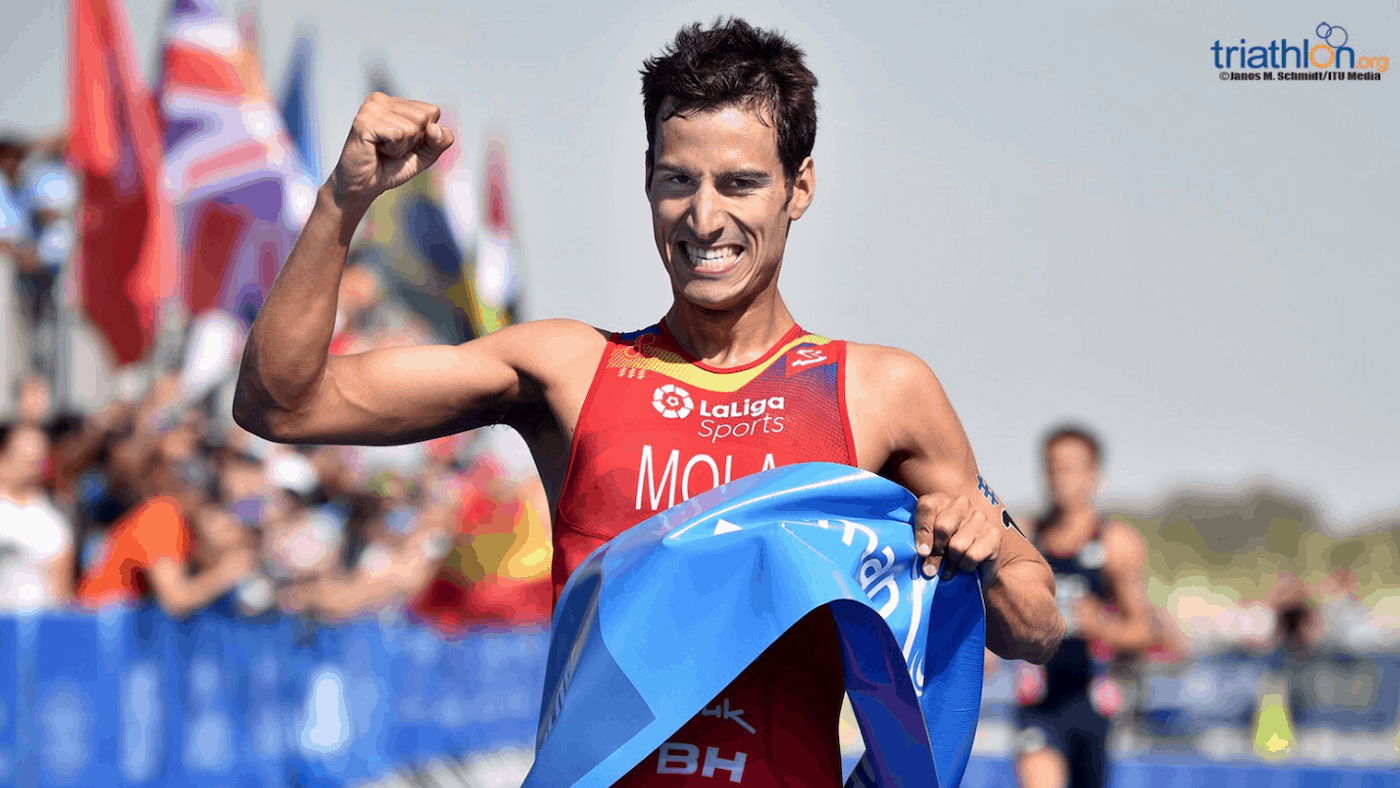 Mario Mola starts as bib #1, is the three-time and defending ITU World Champion and won the opening race in Abu Dhabi too. He'll be tough, as always, to beat. And from a three-time World Champ to another who has won it five times… after finishing fifth recently at the New Plymouth World Cup on his return to draft-legal racing, Javier Gomez will be pleased to be racing over double the distance this time – before he returns to his home town of Pontevedra to seek further success and an ITU Long Distance Triathlon World Championship victory.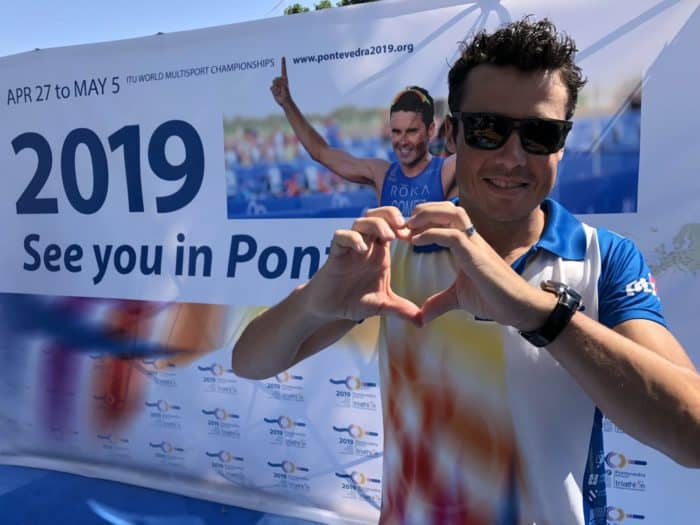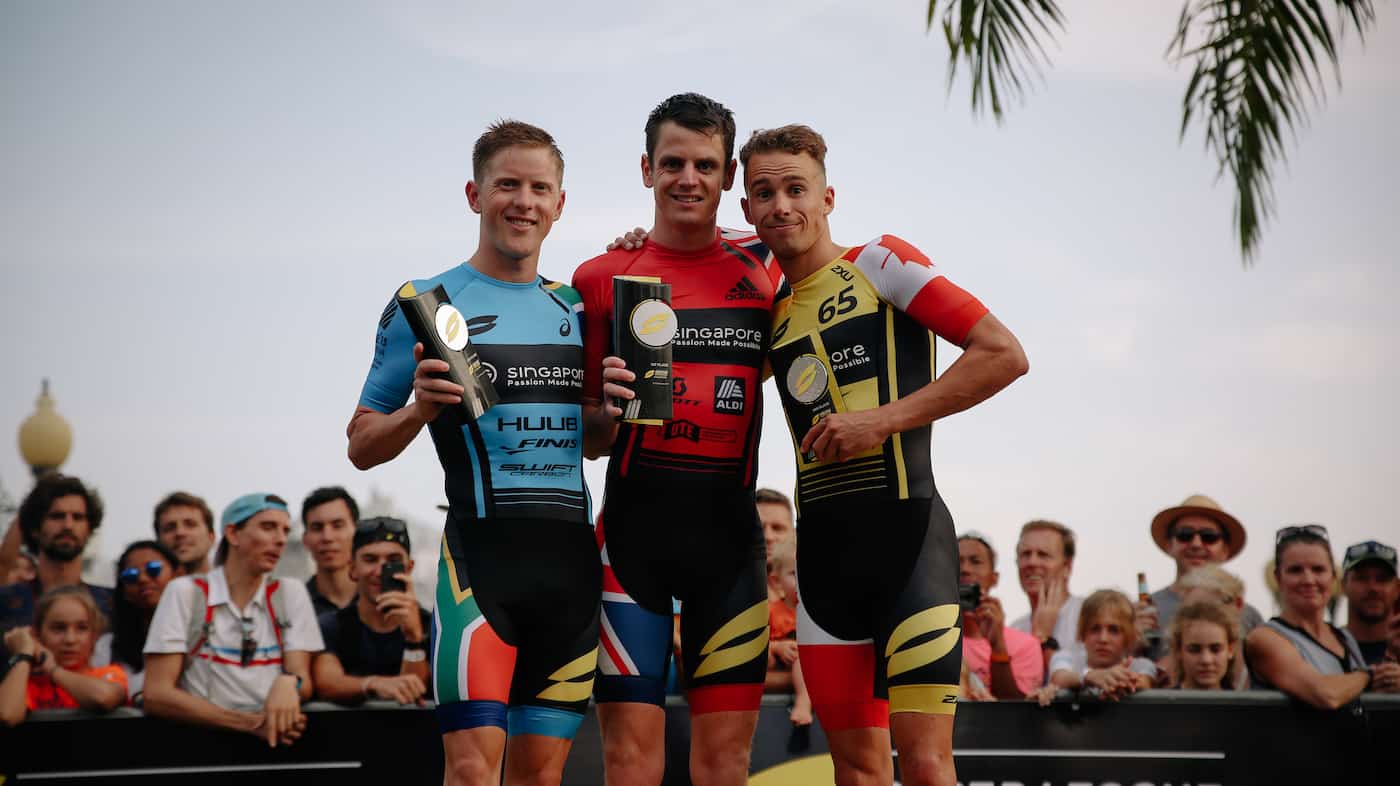 BRITISH ATHLETES RACING:
Men: Jonathan Brownlee
Women: Jessica Learmonth, Non Stanford, Vicky Holland, Georgia Taylor-Brown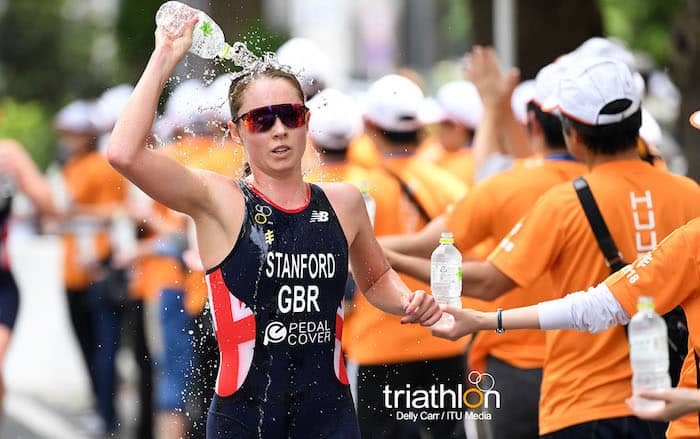 2018 RESULTS: (Reports – MEN | WOMEN)
ELITE MEN
1st – Casper Stornes (NOR) – 1:54:47
2nd – Kristian Blummenfelt (NOR) – 1:55:08
3rd – Gustav Iden (NOR) – 1:55:10
ELITE WOMEN
1st – Flora Duffy (BER) – 2:01:39
2nd – Vicky Holland (GBR) – 2:03:25
3rd – Katie Zaferes (USA) – 2:03:25
8th – Jodie Stimpson (GBR) – 2:06:37
14th – Georgia Taylor-Brown (GBR) – 2:08:06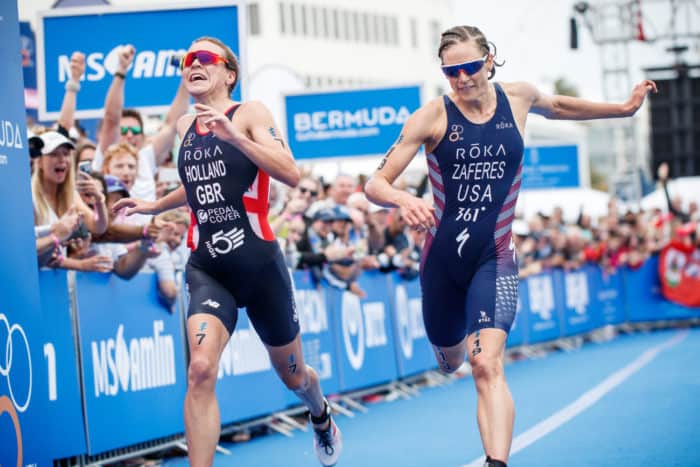 SCHEDULE:
Race day = Saturday 27th April 2019
Elite Men start 13:06 local time = 17:06 UK time
Elite Women start 16:06 local time = 20:06 UK time
COVERAGE:
Live coverage will be available to subscribers to the TriathlonLIVE service (www.TriathlonLIVE.tv) – more details on that HERE – which will include a live pre-race show, exact timings of which to be confirmed.
The races will also be covered live by the BBC via Connected TV / online / Red Button, scheduled for these times:
Elite Men – 17:00 – 19:30
Elite Women – 20:00 – 22:30
In addition to the live BBC coverage, a highlights programme will be broadcast on Monday 29th April, BBC Two, from 10:45 to 12:00.