The Outlaw Triathlon has received a major boost with the addition of Zone3 as a partner of the event. The British brand joins as Outlaw's dry land apparel partner, specifically promoting its Lava collection of Tri gear, compression and casual wear.
The Outlaw was launched in 2010 and is one of Britain's best loved long distance races, having won numerous awards. Likewise, Zone3 products have won numerous awards and the Lava range of tri suits have been developed especially for middle and long-distance triathlon.
Zone3 will feature in the expo at all three Outlaw events and all OSB competitors will have access to unique content from the likes of Joe Skipper and Tim Don, current world Ironman record holder.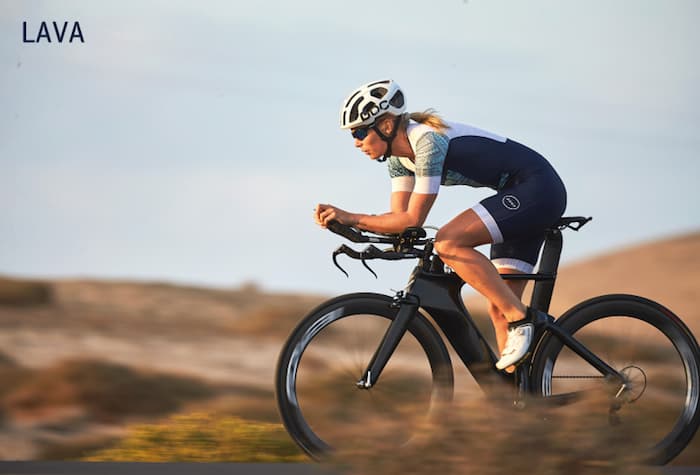 Iain Hamilton of OSB Events said: "We're delighted to add Zone3 as a partner and look forward to developing our relationship with the brand. Our philosophy is to put on events that we would like to take part in ourselves, and to work with partners who make products that we train and compete in ourselves too."
He added: "I'm really grateful of all of the support our events receive. Without our race partners and volunteers, it simply would not be possible to keep delivering high-quality events."
James Lock of Zone3 said: "Outlaw is a very strong British brand, which we have followed since day one and been incredibly impressed with. It feels like a natural partnership and are very much looking forward to working together. We know that a lot of Outlaw competitors already use our products to give them the edge, which is fantastic. We hope that this partnership will reinforce our position as the UK's number one triathlon brand."
He added "Our new 2018 Lava range now comes in three colourways including Neon and Kona limited editions, so a great way to get noticed out on the course. Our compression range launching later this year is something which has been under development for the last three years so we're very excited about the upcoming launch."
Zone3 joins high-profile brands, including Giant, blueseventy and Erdinger as major partners of the Outlaw events.
This year's Outlaw Triathlon is set for 29 July in Nottingham and there are a few spaces remaining for anyone wishing to enter the individual or relay event. The Outlaw Half in Nottingham is set for next month and is completely sold out, whilst the Outlaw Half Holkham in North Norfolk is still open for entries. Find out more via osbevents.com.
For more information and to purchase Zone3 products, see Zone3.com.