It is nine years since Javier Gomez raced in an Olympic Games triathlon, but you never forget that feeling and the Spaniard will have it again at Tokyo 2020.
The 38-year-old star missed out on Rio 2016, so lining up in the Japanese capital early on Monday (2230 BST Sunday) will be extra special. And Gomez knows exactly what to expect, something very different to a normal race.
Olympics is a different animal
"The nerves, the tension, you can feel it in the air," Gomez told World Triathlon.
"Even though you are racing the same guys you race almost every weekend when we have races. But it's a great feeling. At this stage in my career I am just grateful to be able to be there.
"It's a different feeling when everyone is looking at you, you feel a bit more pressure."
Perhaps for obvious reasons, Gomez has mixed feeling about the Games – at least in terms of his own experiences. Beijing not so great, London great and then Rio not at all.
"It's actually been a while since my last Olympic Games, its actually nine years since London because I missed Rio due to a bike crash," he explained.
"So I have mixed feelings about Games. Not a great experience in Beijing even though I was fourth, I was injured, I didn't have a great race.
"[I had] a really good race in London, [it was] an amazing atmosphere. I was really fit, and I think I got the best result I was capable of."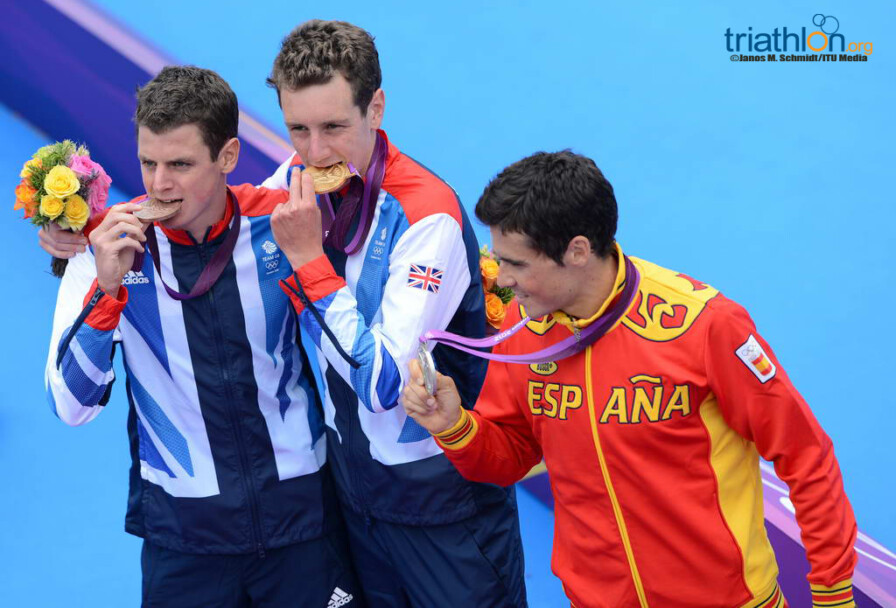 Javier Gomez fit and excited for Tokyo
Fast forward to 2021, and Javier is confident that he could not have arrived in the Japanese capital in better shape. He has experienced on his side, but still retains that excitement for the biggest sporting show on earth.
"Right now I feel fit as well. I'm excited it's going to be a totally different race, not the same as London. The heat is going to be an important factor, probably not such a fast run, but still fast, everyone is really strong.
"I'm excited about the process, preparing [for] the races as good as I can and [trying] to be as fit as I can be, and just being able to deliver on the day.
"I was in Beijing many years ago, and now I'm 38 I'm still part of it and still thinking I have [the] chance to do well.
"I don't feel pressure in that way, at this stage in my career. I just want to enjoy it and give my absolute best out there."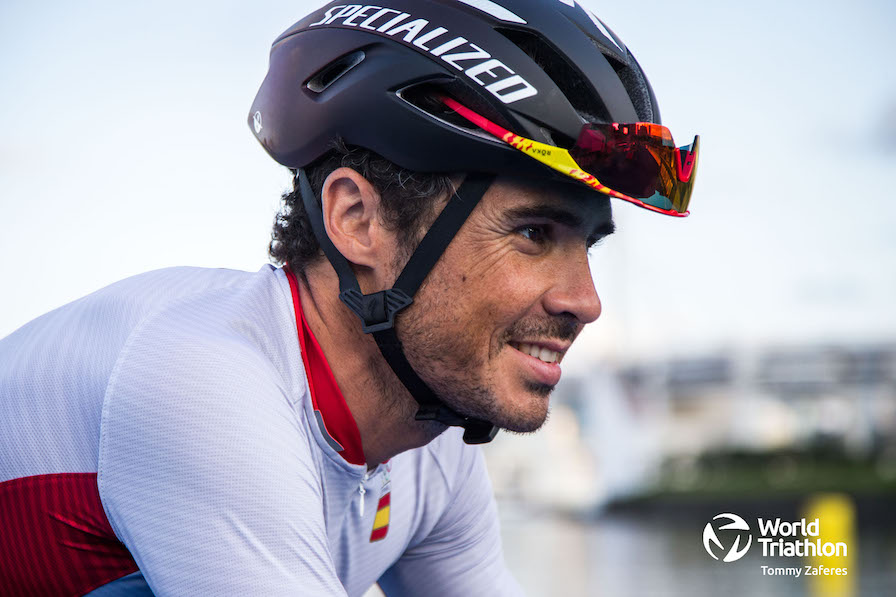 Gomez on team Spain
It won't just be Gomez representing Spain in Tokyo of course, and he is high on the potential in his team-mates as well.
"We have a great team in Spain, both male and female. Males with Mario Mola, I think he's probably at the peak of his career, [he's] mature and [a] three-times world champion. He's got experiene and he's very fit.
"Fernando Alarza the same, he proved that he can podium and he can even win a big race. It's a very strong team and the girls are doing very well as well. I'm proud of the team, actually.
"Yeah, it's still there [the hunger]. Especially with such a challenging year we've just had with not many races. Probably in 2020 I was a bit more tired of racing, another year, another season.
"But then we had that first break and we had to stop. And now I'm actually more hungry and I appreciate the fact of being here and being able to race and training every day.
"I'm enjoying it and that's what I needed in order to be able to give my best every day out there."
NB: You can read expert analysis on the men's Olympic triathlon ahead of the race early on Monday local time (2230 Sunday in the UK). John Levison analyses the leading contenders, while our panel of experts give their picks for gold.