Silver medallist in the 2013 ITU World Triathlon Championship, Commonwealth Games champion and four times a World Triathlon Series winner, Jodie Stimpson has been one of Great Britain's most successful athletes over the past decade.
In late 2019, Jodie branched out into middle distance racing in Bahrain, with a fine performance when she finished second to fellow Brit and former World Champion over the distance, Holly Lawrence. Jodie started 2021 in some style with a hugely impressive victory at Challenge Miami in March.
I spent some time recently chatting to Jodie about that win, what has been a very difficult last 15 months, her aims for the future and why her love for the sport will likely see her as "one of the oldest finishers in Kona", many years from now!
---
Challenge Miami…
Jodie, congratulations, a fine race and a great win… but simply being out on the course, must have been good given the past year?
"You are spot on. First off, it was just nice to get out and have a race. One, because I'm fit and healthy, but two because races are so sparse at the minute, that you have to take the opportunity when it is there. It was certainly nice to come away with the win, especially against that strength of field."
In Miami, once on the run you looked great throughout – very fluid, strong and seemingly didn't fade either. How did you feel going into the race?
"I wasn't confident to be honest, the result was a bit of a shock. I didn't expect to have that strong a performance, especially with the field I was up against. It's the unknown… when I got onto the run I felt good, as I had done in training. It's been a massive journey to get my run on the path back… it's definitely not there yet, but it was nice to feel strong and feel in control of the run."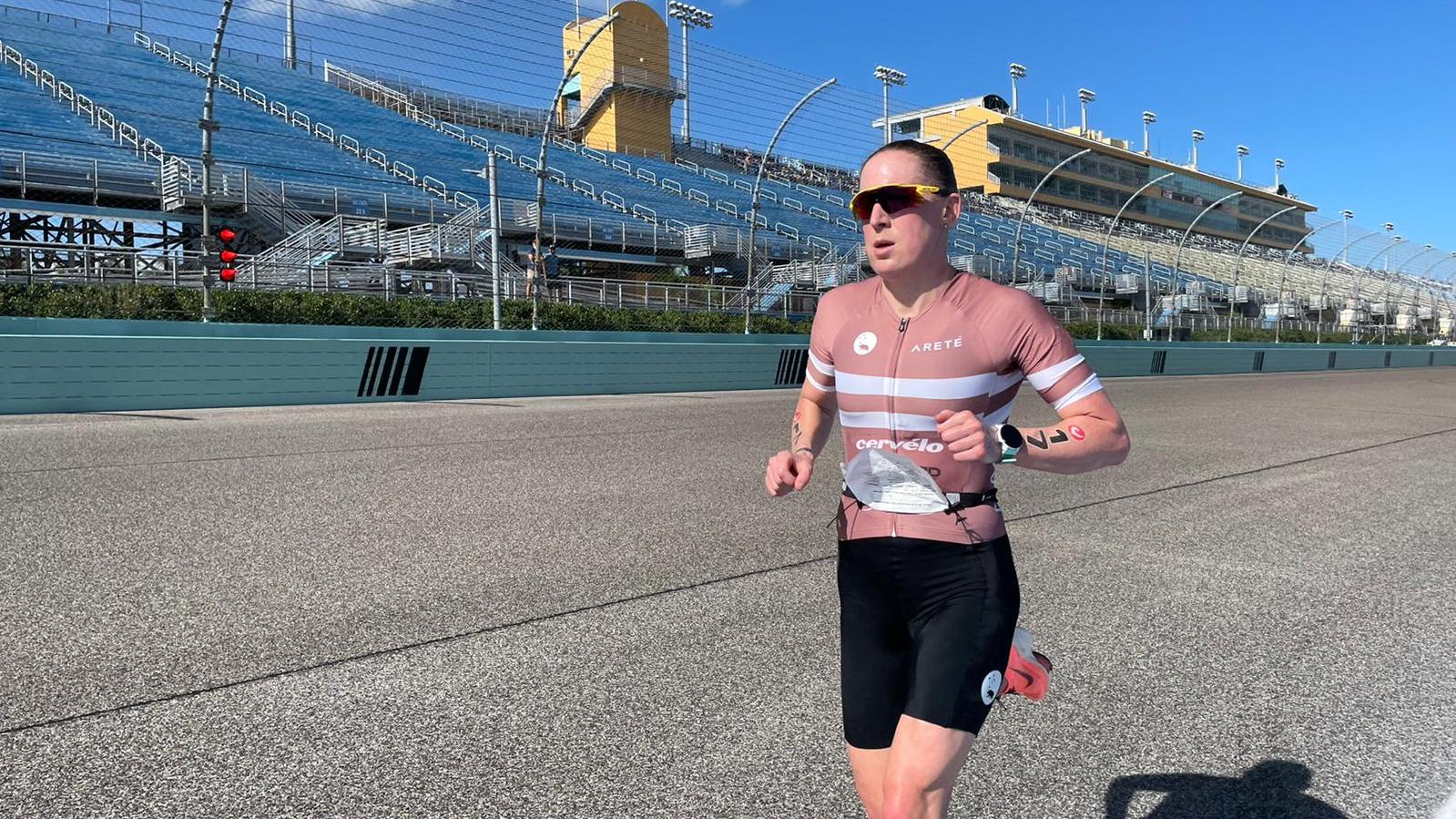 Jan Frodeno said something interesting after the race. While the bike course was 17 laps and the run seven, he said he didn't get bored at all and almost didn't notice that you were going round and round the same small circuits. How did you find it?
"I totally agree with Jan – you kind of forgot that you were going around in circles so many times, especially the run. The run definitely didn't feel like you had gone round seven times. My only issue was that with two laps to go I was having to ask people how many laps I'd done. I had to double-check which lap I was on, because I didn't want to mess up! I think you get into race mode, and then you were focussed on different bits of the course. My focus was on the twisty parts, somewhere I'm strong, and holding the gap on the headwind sections to that 20m, rather than thinking of it as lots of laps."
A difficult year…
Perhaps more than any athlete I can think of, you've always loved to race frequently and performed well off of that approach. Given that, has not being able to do that for the best part of 12 months impacted you particularly hard?
"At the beginning of COVID I went through the worst thing that I could have gone through [Ed. Jodie's father, Ian, passed away in early 2020], and so at the start it wasn't really COVID that I was getting through… but yes, I guess it has affected me, but I've had bigger things to try and get through. Of course, all the way through it was weird me not racing, doing all of this training and not being able to put it into a race, but, I think for me it was more about getting through more something more serious than the sporting side."
If we zoom out, you've raced a lot and raced consistently at the top level for over a decade. You are still only 32, and so you've got plenty of Pro years ahead of you if you want it. Might a year 'off', in the long run, prove to be a benefit?
"I don't think I needed reigniting a love for the sport – that's always been there – but it's definitely revived a new passion for racing, and highlighted how much I did miss that during this period, just enjoying being out there.'
Learning from Daytona
You said that after racing the PTO Championship at Challenge Daytona (Ed. December 2020 – 15th) that you expected the bike to be difficult, being so new to the TT format, but were you surprised at just how much time loss that translated to?
"I was going in there and I was well aware of the watts that these girls can hold in the aero position. I literally live across the road from Nikki Bartlett and know the power that she can put down in that aero position. I knew that I was going into unknown territory and those numbers were something that I could not do at that point. To be honest, if you put me in Daytona now, I would be far better… but I still have a long way to go in that area. I knew I couldn't put the power down…but I didn't know I would lose so much time, so in that way it was a bigger eye-opener than I thought, but I knew that these girls were just far superior to me for the challenge that was ahead."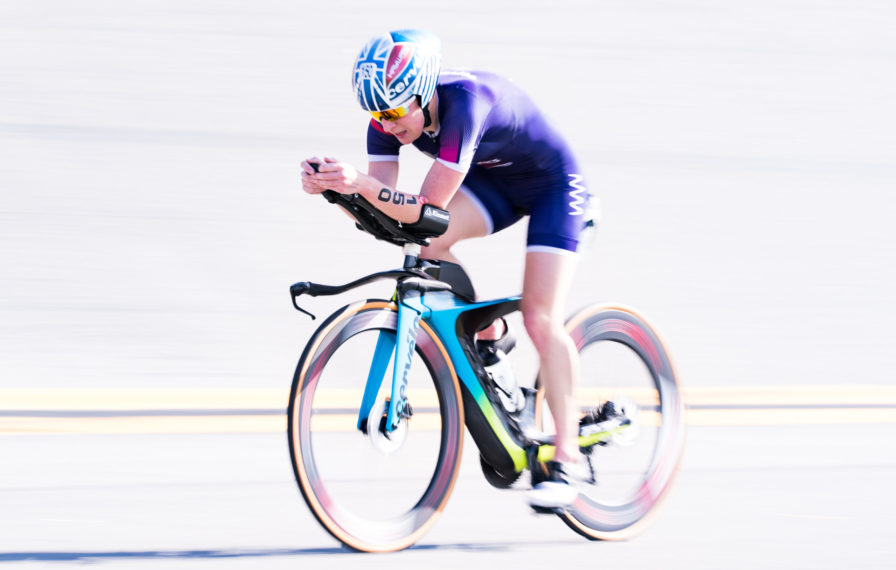 Given that experience, has that been a big focus since? Have you been working on those elements – bike fit, equipment, components etc – that are perhaps not quite as crucial under a draft-legal racing scenario?
"All the other elements I think are the small percentages that add up, the main thing that I've had to try and work on was comfort in the TT position. To be honest, I still haven't got that – it's improving, but for me I think it's one thing that is just going to take some time. I've spent so much time on a road bike, zooming around corners, and translating from that is still nowhere near where it needs to be. Further down the line, hopefully, there will be things like a wind tunnel and really focussing on those small things, but I'm at such an early stage on that journey (which is bizarre after 15+ years of racing… but refreshing too), that getting that comfort is a big thing for me."
Birmingham calling?
One of your biggest results was winning two gold medals at the 2014 Commonwealth Games in Glasgow. Next year of course, the Commonwealth Games is on your doorstep in Birmingham. Is that something you are targeting?
"Yes, I want to be involved with Birmingham… but foremost, I want it to be as an athlete. I'm not giving up on that, I really think you can be a very good 70.3 athlete and successful at the short distance too. You've got people like Javier Gomez and Alistair Brownlee proving that. He (Alistair) had an absolutely amazing race with Vincent Luis in Valencia last year and is winning IRONMAN and 70.3 events. All of the data, lab tests etc. indicate I have the potential to race well at 70.3, but that doesn't mean I can't perform well on short, strength courses, which is what Birmingham will be."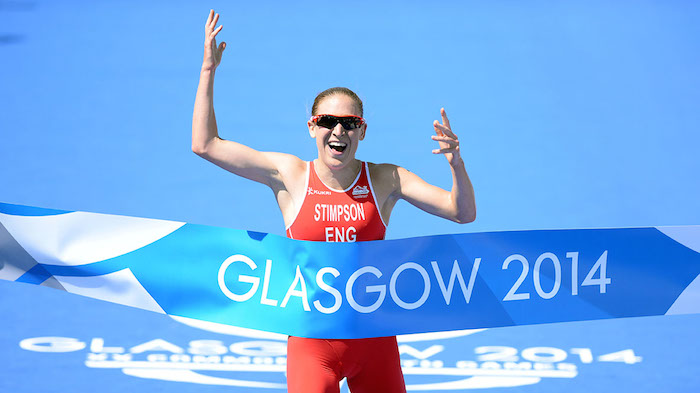 Future plans…
The British Olympic team for Tokyo has been selected, but of course there is always the potential risk of injuries / illness and the need to call up a Reserve. The British roster is strong – yourself, Non Stanford, Beth Potter, Sophie Coldwell just to name four – is that something that you potentially have an eye on?
"For me to be in the best position, I have to have a goal personally. I've got my own targets for the year, and I want to go well at the IRONMAN 70.3 World Championship. I definitely couldn't work on the basis of 'training to be a reserve for Tokyo'. By keeping my focus, I'm going to be fit, ready to go and if I was to be called up, then it would just mean a slight change to my plans – but it can't be a main goal."
What about race plans for the year – aside from the 70.3 World's, can you plan much given the current uncertainties?
"I'm trying to really work backwards from 70.3 World's and just be a little bit cautious about setting race targets especially early doors, because everything is just so vulnerable at the minute. I would like to the Challenge Championship race in Slovakia, which is three weeks before the World Champs. There are some World Cups that I'd like to do also. I've love to get a start for World Triathlon Leeds, but it is going to be a real challenge to get into that race with the depth of the GB squad. At the minute I'm not eligible to do the WTS races, so hopefully racing some World Cups would push up my ranking and make me eligible to race some of them. So, still a bit up-in-the-air and to be worked out."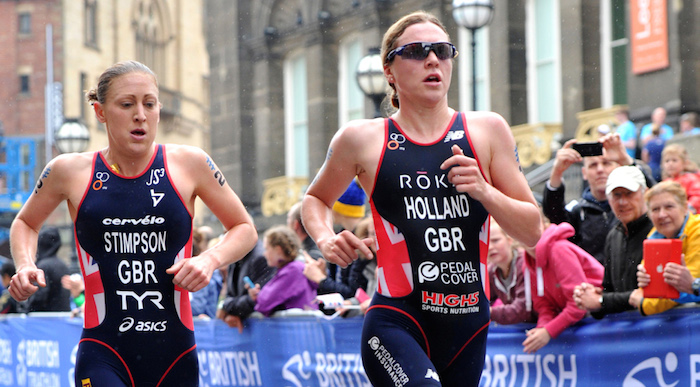 You've trained in a variety of locations and with different coaches over your career. What is your training set up at the moment?
"I've been based at Loughborough and training partner with Sophie Coldwell, which has been amazing to be honest. We've really worked well together, not just in terms of training but have become really good friends through that period. We are total opposites in many ways – she's the speed demon, I'm the endurance and we can help each other a lot in that aspect. For the last 18 months I've been based between Birmingham and Loughborough, so that's up in the air a bit, almost a new chapter, looking at what the future will be."
With a move towards non-drafting events, that adds a significant degree of flexibility. If you want to go the Olympics, you have to follow the World Triathlon Series. If you want to do well at the 70.3 World's – provided you have qualified – your route to get there is up to you. What does that mean for you?
"Before, you plan your whole year around the WTS races and then try to fit it any others, like Bundesliga races, around that. With the Olympic team selected, I don't necessarily have to stick to that structure. I can look at other races, maybe some Challenge races, new places… for example I've always wanted to do Alpe d'Huez, so that's a possibility. There's also local races – like Outlaw, Staffordshire 70.3 – so these are possibilities that are now available.
"We based ourselves in Morzine when I trained with Darren Smith – it's a beautiful place to train in the Alps… you just look up and see hairpins going up and up and up into the clouds…"
Making a mark in a new discipline…
In recent months you've partnered with TRR Nutrition (www.trrnutrition.com) and their Pro Advanced Collagen product. Can you tell me how that's working for you?
"As an older athlete, and still wanting to race and be competitive against the best in the world, I need to take care of my body a lot better and it's just become a daily routine. It's super easy, it's like a little shot that's there next to my breakfast bowl, that helps me recover and hopefully help the body stay on top of things. It's another one of those small percentages that definitely adds up and is important for me."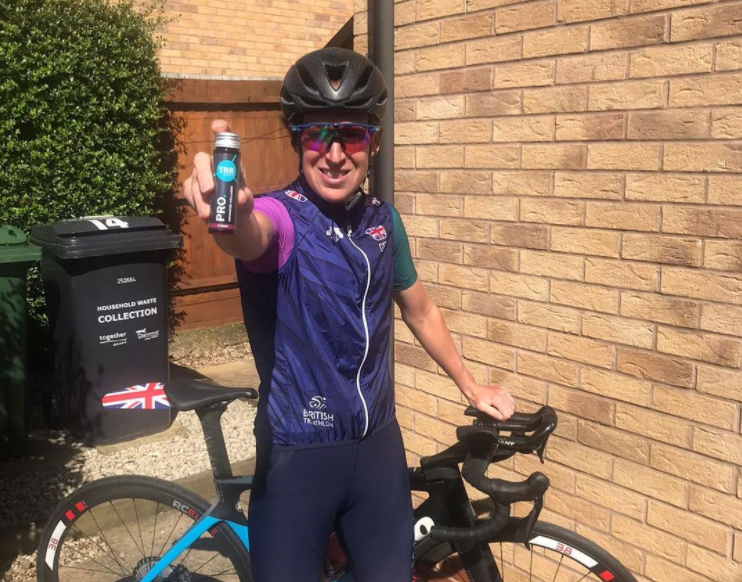 Your move towards 70.3-style racing has coincided with a global pandemic, meaning very few races and thus limited opportunities to display your abilities in a new format. Combine that with tough times for many brands, how has that impacted you in terms of support and finances?
"I'm currently in that place… and yes, it is tough. I need to prove myself at the 70.3 distance. I think I'm on the way to saying 'Hi, I'm here', but I still need to show brands that and get their support. It's a process, but I've been in this position before. I didn't get onto the BTF Programme until 2012, so that first chunk of my career I wasn't a funded athlete. I've had so much support from British Triathlon and UK Sport funding until this point, but it's a scary process and definitely an uncertain move for an athlete. I can just hope that other brands and support will see that I'm worth coming on board with."
"I'm a triathlon geek – and I love it!"
One of the things that has always resonated with me and shone through, is your absolute love for triathlon. Through the ups and downs, race wins and injuries, gold medals and missing selection, you don't seem to have lost that passion for the sport. I think you summed it up when you said something along the lines of, I'm going to be the oldest finisher in Hawaii, long after everyone has forgotten what I've done over the last 10 years!
"I still stand by that, I absolutely love races and of course you are focussed on your own race, but afterwards you see Juniors, Youth, older athletes and we are all there for different reasons, but because we love the sport. Triathlon is unique in that we are such a friendly bunch. I don't find many other sports where people are so welcoming when you are at the race. I probably will be one of the oldest finishers at Kona, yes! I love the sport, I'm a bit of a triathlon geek, and when I'm not racing, I watch Kona every year, World Cups, SLT Arena Games… I love it."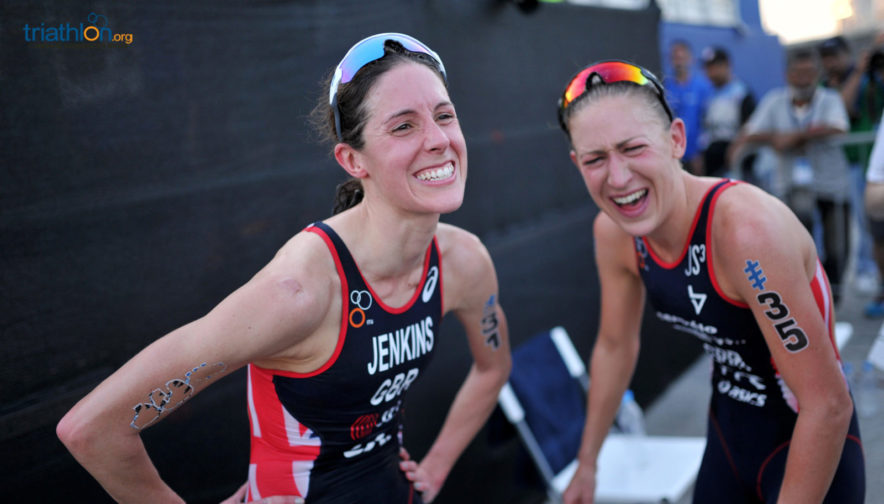 Given that reference to Kona, and no doubt you will end up there one day, what's the bigger picture for you in the short term – is it continuing to develop over the middle distances?
"The bigger picture for me is definitely that 70.3 / Middle distance. I think I've got a good period of time and it's kind of fun and see what I can do over that distance. There's definitely more in terms of head-to-head battles (versus iron-distance), as it's a shorter format, and athletes are much closer. Yes, I do want to do Kona, but right now my focus is on this distance.
"With ITU racing and the World Triathlon Series, you bring the best athletes together every three weeks in the season, so you see the best go head-to-head seven / eight times during the year. With what the PTO is trying to do, you are going to start seeing that more often – and those close, deep field races like Daytona – with regularity, which has perhaps been missing, outside of the big annual championship.
"That's what I want to do – I want to race the best in the world, I want to beat the best in the world – that's what excites me."