Right now, Great Britain's Olympic Silver and Bronze medal winning triathlete, Jonathan Brownlee, is a frustrated athlete.
Out of action since the headline-grabbing finale to the 2016 ITU World Triathlon Series in Cozumel, Jonny had been hoping his return from injury would be making headlines of a sporting kind this past weekend at ITU World Triathlon Yokohama (FULL REPORT), rather than more tales of bravery by carrying his bike… and finishing 42nd.
One thing is for sure, the Brownlees never give up! @jonny_brownlee carries his bike after a crash in #WTSYokohama pic.twitter.com/yIn88BX0mG

— World Triathlon (@worldtriathlon) May 13, 2017
Speaking on his return to the UK from Japan, he told me, "I had no idea of at all about the coverage it was getting until several hours after the race. Of course, it's really not what you want as after Cozumel, I thought I'd put all that behind me and was hoping to be talked about in the context of winning races, it's definitely not what you want to be known for.
"I seem to have had some bad luck and strange races in those last two events, but I'm trying to think of it that I've had some good luck / good races before… but, it is still a pain!"
Until that very late in the bike crash, it was all going so well:
"I lead out of the swim which was slightly weird, as that is normally (Richard) Varga, but I've been working on my swimming. I thought that meant I could force a break from the start – and that would have totally changed the race – but my shoe came off of my pedal and I had to stop and get it. Without that, I think we might have seen a totally different outcome."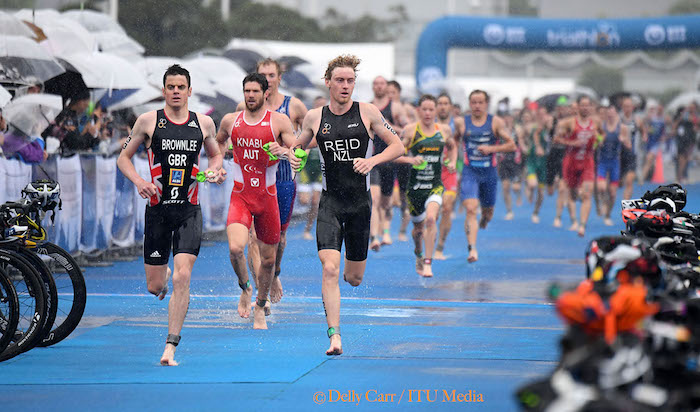 Until that crash late in the bike, everything appeared to be going well and you would have backed Jonathan for a podium – at least – from that group starting the 10km run. How did he see it?
"I was feeling good and thought that I was in a very position. I was never going to be running super-fast having come back from injury, but it was never going to be a 'fast' run. A technical course like that would have impacted Mola, Gomez, Alarza much more than me, because they were much further down the pack and having to keep making surges after the corners in those conditions to stay with the group, so yes, I was feeling pretty confident – and then, it's all gone!"
Any damage from the crash?
"To be honest, I've no idea how I didn't break a collarbone. I've got a sore hip flexor but not much more and nothing broken – apart from my bike!"
And how is the bike?!
"Well, with the jet lag I got up at 5am this morning and at 8:30 this morning it was in the bike shop being fixed! I'm hoping it will all be fixed in a couple of hours and that I'll be out on it again tonight. I think that's my way of trying to get over it…"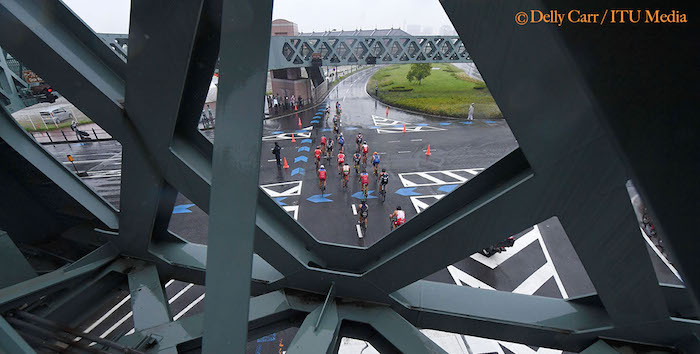 Was he able to take anything at all from the run on Saturday?
"To be honest I just wanted to finish the race. You can't really take anything from splits or anything as you are out of the race, disillusioned and to be honest there isn't the incentive to really hurt yourself for no result when you can save that for another race."
Given that Jonathan now has zero points from three races, does it change anything with regards to any ambitions in the ITU Series, given he'll now need to do every race?
"Not really, as I was planning to do all of those races anyway. Of course, Mario has points on the board and can afford to miss a race or have a bad result and still recover, but I'm just going to do the races. When I won the World Championship in 2012 I did the minimum amount of races, but we'll just have to see how it works out."
The next race in the series is the Columbia Threadneedle ITU World Triathlon Leeds on 11th June. With another gap, any plans to fit in some racing before that?
"Yes, I'm planning to do the Cagliari ITU World Cup race a week before Leeds. It's a Sprint distance race with a decent hill. I don't think it is as hilly as last year, but still it should be a good preparation for Leeds. Really though, what I want now is three good weeks of training as obviously having no points puts even more pressure on that race in Leeds."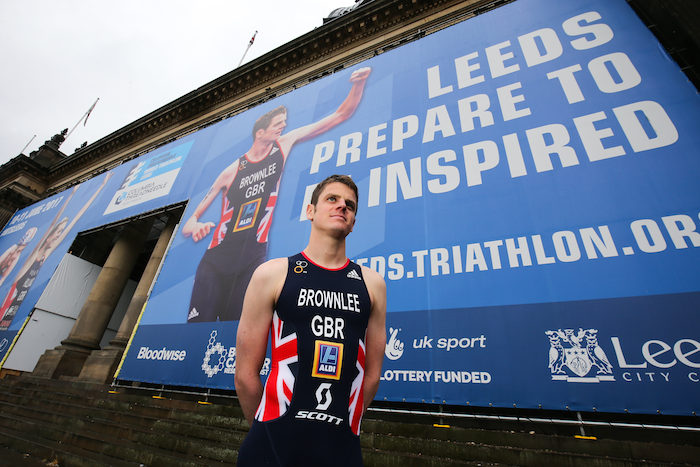 Could he have done anything different in Yokohama?
"What annoys me the most is that i was in the right place and I still crashed! It's when you are much further down the back, as we saw in the Giro yesterday, that you are taking chances. I was in the right position up at the front of the group – and it was those at the back who were really 'rolling the dice' a bit… but they got away with it. That's racing sometimes."