Progress? "It comes down to the love of the sport"
Great Britain's Sophie Coldwell has started 2017 in fine style. After winning her first ETU European Cup event as a senior in Portugal, Coldwell produced the best race of her career to date in the World Triathlon Series, taking fourth place in Yokohama, Japan.
Still only 22, Sophie has been racing for the best part of a decade now through the Tristar, Youth and Junior categories, to now be racing in the top tier of the sport. It has been a case of steady, gradual progression and that result in Yokohama indicates that there is still a lot more to come.
With Nottingham her home city, Sophie was back there today to mark 100 days to go until the first British Triathlon Mixed Relay Cup (announced HERE).
As well as inspiring the local schoolchildren and unveiling the Cup itself, I also got to chat to Sophie about her race in Yokohama, training with Jodie Stimpson, the development of women's ITU racing… and why she is also spending a lot of time at B&Q!
---
Congratulations on your recent fourth place in Yokohama, that was a very good start to your WTS season
"Yes, it went really well – to be honest if I'd written a race plan before the event of how I'd like it to go, that would pretty much have been it. Really, it was perfect for me."
When you came off the bike with that gap to the chasers, and you lead out of transition with Flora Duffy just behind, were you focussed on 'racing' or on keeping the best run pace you felt you could hold?
"No, I just had to focus on my own running. Flora is the World Champion for good reason, and I can't run with her at that pace yet, so I just focussed on my own race. We looked at the power file from the bike when we got home and it was the hardest bike I've ever done, so focussing on running at my own pace was the best for me."
While you are still only 22, you've been racing for a long time now, and have continued improve, year-on-year, from the Youth to the Juniors and now into U23/Senior competition. What do you put the progression down to?
"It's a bit of a cliché, but it comes down to the love of the sport. It's a desire to keep wanting to improve, always thinking about how you can do things better. You have good races and bad races, but it is important not to get too down after the bad races, and keep looking forward. Even after Yokohama we sat down to go through the race and work out how things can be improved. The training environment in Loughborough is conducive to making that happen."
I believe you have been doing a lot of training with Jodie Stimpson after her move to train and be based in Loughborough; that would seem to be working well, having both had good races at the beginning of the season?
"It works really well. Jodie and I are good friends and there's no competition as such in training. We both want the best for each other and to improve. It's a good fit – I'm currently a bit faster on the swim, which is where Jodie is trying to improve. Jodie is a touch stronger on the bike, but I'm pretty good technically. And on the run, obviously Jodie is one of the world's best and that's a work in progress for me. It's a very productive environment."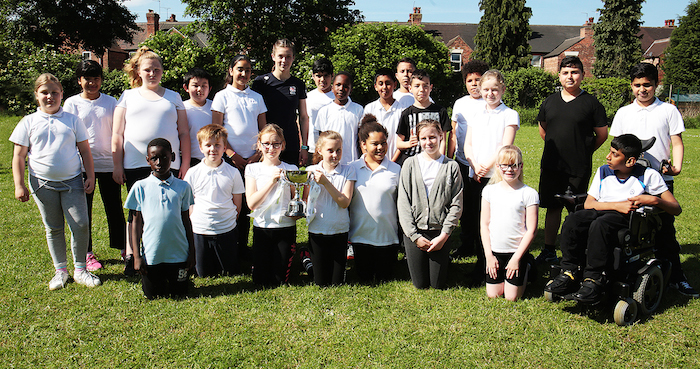 The upcoming Mixed Relay Cup gives you the opportunity to do a major triathlon event in your home city. Have you had much chance to actually race in Nottingham before?
"Only a few small ones really, some Kids Triathlon's and a few races at Holme Pierrepont. This should be a different level though. It should be a big event, they are expecting 20,000 people to come out and watch, it's live on the BBC. There will be pressure, but it is a good pressure. This event has been but on to hopefully help and promote Mixed Relay in the Olympics and it should be a great event."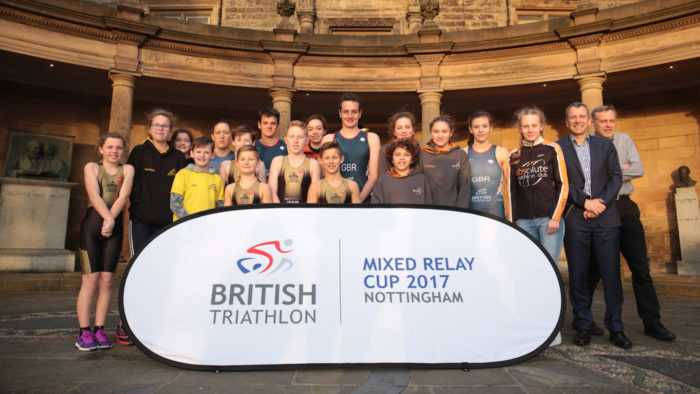 You've also had another big event this year… buying your first house! How is all that going?!
"Well, I've been doing lots of DIY! It's coming on slowly but surely, but definitely takes longer than you think. I'm certainly spending a lot of time in B&Q! I'm enjoying the process though, I really like having something outside of triathlon to focus on."
Will the main aim for the season be the Under-23 World Championships in Rotterdam? What's coming up for you racing wise?
"I'll be racing at Blenheim Palace, the Senior European Championships, French Grand Prix, WTS Hamburg and then we go off to altitude camp for a month. After that it's the Mixed Relay Cup and then the main aim is the U23 World Championships in Rotterdam. Rotterdam should be a good course for me, it's a technical course that should favour a breakaway."
We've been seeing some different races over the past 12 months or so in women's ITU. There seems to more breakaways on the bike, more athletes (like Lucy Hall, Jessicia Learmonth, Flora Duffy and others), prepared to really push the swim-bike, perhaps in the way that the Brownlee brothers changed the men's racing a few years back. Would you agree?
"The dynamics of the sport are always changing. Gwen (Jorgensen) was obviously part of that. There's definitely now a big incentive for athletes to push the swim and bike much more and take a chance. Particularly this season with Gwen not there, the races are much more open. We are seeing different podiums, different athletes and much more of a 'have a go' attitude. 30 seconds faster on the run in Yokohama and I'd have made the podium, something I'm pretty sure nobody would have predicted before. It's good for the sport, and I think we'll see the more of it going forward."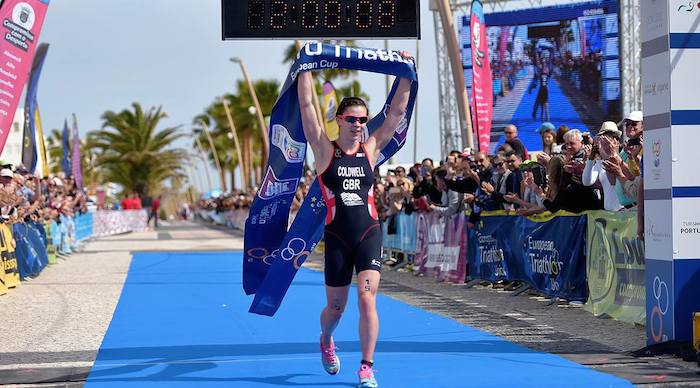 You've made good progress with your running (evidenced by winning the ETU Cup in Quarteira this year), but clearly that is still your weak(er) discipline. What do you think is key for your progress in that area?
"For me, consistency is key. Being able to have a good volume is what works for me and we've been able to run, injury free, for an extended period. I've managed to build up to seven runs per week, including a double run day. Track work has been added in – it just a gradual progression really, just adding small things in and building steadily. With running you can't just force it."
You've been at Greenfields Community School today spreading the word about triathlon and the Mixed Relay Cup. How has that gone?
"Yes, we've just been here trying to inspire the next generation. We've been taking about triathlon and the Mixed Relay Cup, but anything that can help motivate kids into sport is good. Whether it's triathlon or other sports, doesn't really matter – there are big problems now with obesity, so it is good to be able to try and contribute towards helping that."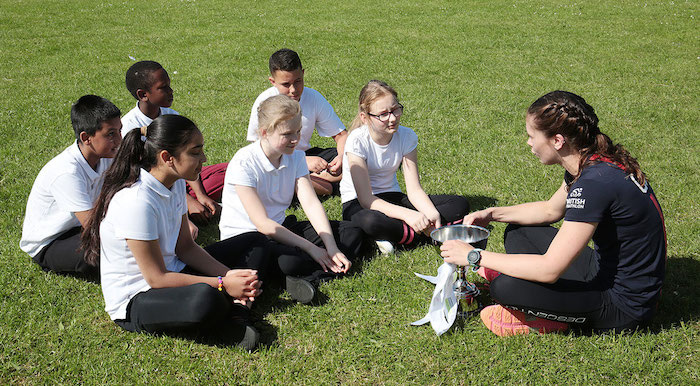 And finally, the British Elite women – over all distances and formats – really seem to be on a high right now, with great strength in depth. Can you put that success down to any particular reason or person?
"You've got to up your game now just to be a part of it and make the team. Being a part of it is great. I don't think it is one person inspiring everyone, more a case of success breeding success. Great Britain is obviously very good at developing athletes and it would seem that everyone is progressing and developing across all the distances. Long may it continue!"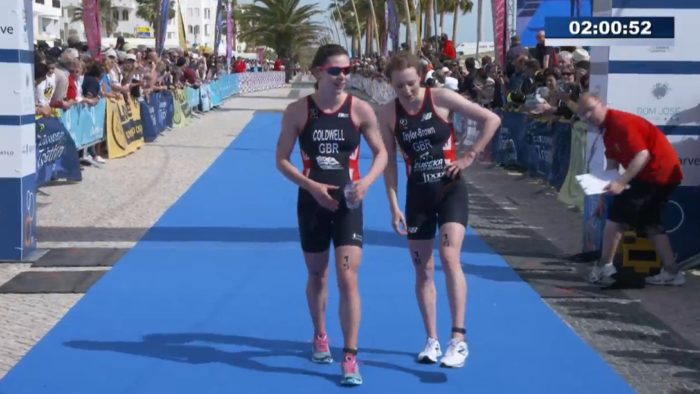 ---
The British Triathlon Mixed Relay Cup Nottingham will be supported by the City of Nottingham Triathlon. The mass participation event, organised by OSB Events and aimed at novice participants, offers an opportunity to experience closed roads racing alongside the River Trent on Nottingham's famous Victoria Embankment and takes place just hours before the elite stars take to the course. To book your spot on the start line, visit HERE.
Capture the very best of the elite action by securing a spot in the grandstand, overlooking the finish line and the thrilling athlete-changeover point. Tickets start at £10 (plus booking fee) and are available at See Tickets.