Tom Bishop gets kitted out for the Commonwealth Games
Last week, Tom Bishop was among several of the Team England athletes selected for the Commonwealth Games, to visit Kukri Sports (www.kukrisports.co.uk), in Preston. It was 'Kitting Out' day, collecting a significant haul of kit 'swag', ready for their trip to the Gold Coast, Australia in April. Who doesn't like new kit day?!
One of the breakthrough athletes of 2018, Tom Bishop finished the year ranked seventh in the world. For some perspective, Tom's Silver medal behind Javier Gomez at the World Triathlon Series in March was the first 'non-Brownlee' podium from a British man in WTS racing since Will Clark in 2011 (Hamburg, second).
I took the opportunity to chat to Tom about his year, the factors that allowed him to step up a level and what his ambitions are to continue with the progression.
---
So how has the kit collection been Tom; lots of new 'stuff' to take home?
Yes, you do actually get lots of kit. I think out biggest hurdle might be how we get it all to Australia in the first place, as we'll be going there via Abu Dhabi [Ed. for the first WTS race of the season].
A great season for you in 2017, and of course we have to start with that first race in Abu Dhabi – second to Javier Gomez. That really set up your season, didn't it?
Absolutely, I was really happy. What I really want to do now is build upon that and turn those top five / top ten results into regular podiums.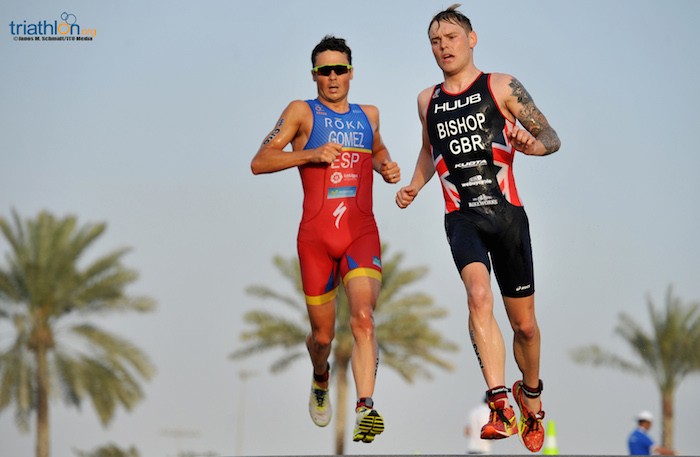 You've been around for several years now, have won medals at Junior and Under-23 level and had strong WTS performances – but did you feel as though you were ready to make that next breakthrough step, consistently?
I was confident going into that race in Abu Dhabi last year. The aim was to try and get some good early points on the board in the series, and with it being the first race of the year, it wasn't the absolute strongest field [Ed. while neither of the Brownlee brothers raced, there were still seven of the top ranked athletes in the world, so Tom may be being a little modest…].
I'd had good preparations before the race, may best winter of training and I believed that a top-five finish was realistic. Running head-to-head with Javier Gomez for Gold and Silver was fantastic. I surprised myself – but now I want to repeat it. It was a big breakthrough because that success stays with you and gives you the extra belief that you have proven you can do what you previously 'believed' you were capable of.
Do you feel ready to repeat that performance level again in 2018?
Yes, I've had the same sort of winter training as last year – probably better if anything – and I'm feeling good and looking forward to the season.
With the Commonwealth Games coming so early in the year, does that change much for you training / structure wise in terms of trying to peak for an April race?
I think I can arrive and be ready. I do work on the 'prepare, race, recover' approach and focus on the next race, which seems to allow me to hit each race at pretty much 100%. I think the bigger challenge than timing might be to make sure we are ready for the Australian climate.
This time around the Commonwealth Games is being held over the Sprint distance. Looking at your 2017 season, all of your top World Triathlon Series performances were at Olympic Distance. Any thoughts on whether that is good / bad for you?
I used to think that the Sprint suited me, but I'd say that I think i'm probably better at the Olympic distance now. What it does mean is that there is no room for mistakes – you'll need to master and execute all of the skills; starts / transitions / mounting / dismounts, so you will have to be ready mentally as well as physically. You could be 100% physically, but even a small mistake over the Sprint distance can really cost you. You can sometimes get away with those minor mistakes in the longer format.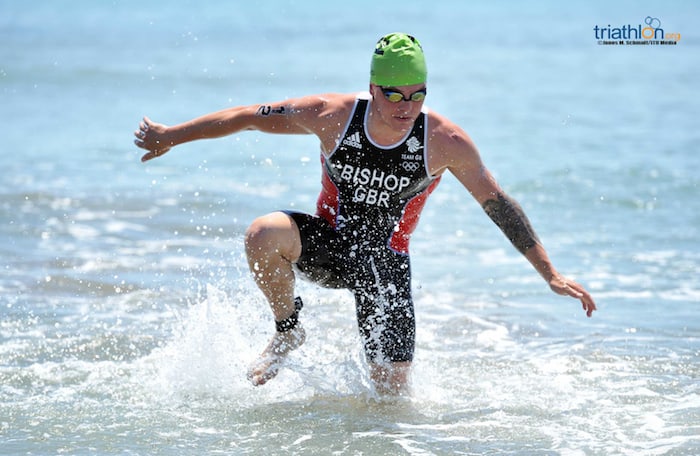 You've obviously worked in a 'team' environment before, both in the campaign leading up to Rio 2016 (for the Pilot role), and also at the European Games in Baku in 2015. Do you think there will be a team approach again in Gold Coast, or will simply applying your strengths individually (strong swim / bike), effectively mean you are all working for the same goal anyway?
I think it will be a race to try and force a break if we can. There's not much point changing something that we've done and has worked before. Of course, different tactics will be needed if that doesn't work, but that would be the initial objective. Then we see who has what left for the run!
Did you make any changes or identify the things that helped you make that step up to a consistent top-10 WTS finisher in 2017?
I think I've finally learned 'how' to race and have found what works for me. With experience, you find out what works and what doesn't for you as an individual. Volume wise, I probably train less in terms of hours than I did two/three years ago. I think 2017 was just the right time for me to mature as an athlete. I used to think I was young, but then I realised I've been around for quite a while now and I'm not any more!
Your focus in 2016 was to try and secure that final Olympic Games slot in the Pilot role alongside the Brownlee brothers in Rio. While it was Gordon Benson that finally got the place, looking back now, do you think that focus actually worked well for you and helped you performances last year?
Absolutely, that process definitely taught me a lot. It taught me how to race (tactically), but it also highlighted that I want to do it for myself and not solely be the team player. It definitely makes you hungry for it, so it was a very beneficial campaign for me in that respect.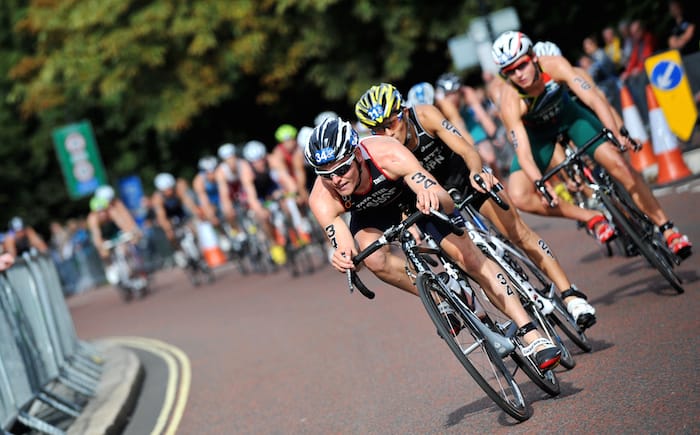 There have been quite a few changes recently at the Leeds Triathlon Centre, with Malcolm Brown and Jack Maitland retiring / departing from the coaching team there. Being such a key part of that success for many years, how has that impacted you?
Jack's departure was probably the main impact for me. He was the primary coach, the person you went to and talked about ideas. However, I'm now working with Liam O'Neill and he keeps me on track with training. If Jack and Malcolm were going to step back, then now was probably a good time (in respect to the lead in to Tokyo 2020), and so far it has been quite a smooth transition, which suggests that the overall process that they put in place, was right. That was their aim – that the 'system' shouldn't fail, if one individual isn't there.
Is part of that because of the coaching approach at Leeds? I believe that while there may be key sessions / times (swim sessions / track etc.), that the athlete is encouraged / expected to also take ownership and make decisions about many of the aspects of their own training. It isn't a "here are all of your sessions for the week, just follow this plan" approach. Would that be fair?
"Yes, Jack and Malcolm were very much about continually educating us into making the right decisions ourselves. They wanted us to understand the objectives and be confident that we could make those decisions in our own right. Liam is a great coach and a great asset to the team at Leeds, so in many ways while the people may have changes, our goal is to carry on doing what works and Liam is doing a great job."