The tenth anniversary edition of IRONMAN Wales in Tenby saw a memorable race from the Professional Men.
Joe Skipper overcame a 20-minute stop due to a mechanical issue to not only win the the race, but set a course record in the process. It has certainly got plenty of people talking, especially finishing with a 2:37 marathon on such a difficult run course.
In this feature, we focus on the Age-Group athletes who excelled in Tenby.
Rigby and Saitch quickest in Tenby
There was a close race at the front of the men's age-group field, where Tom Rigby (Tri Preston) finished just 1:48 quicker than Robert Fryer. James Williamson was third overall.
Tom finished third overall at IRONMAN UK last year, and was recently the quickest of the day at IRONMAN 70.3 Ireland, Cork.
On the women's side, Hannah Saitch (35-39) was the quickest of the day in 10:47:38, just over three minutes ahead of Shawnie Lovatt (Off That Couch Fitness), with Hannah Munday (Tri Training Harder) rounding out the top three, all inside 11 hours.
No stranger to tough terrain, Hannah recently finished third at the Norseman Xtreme Triathlon.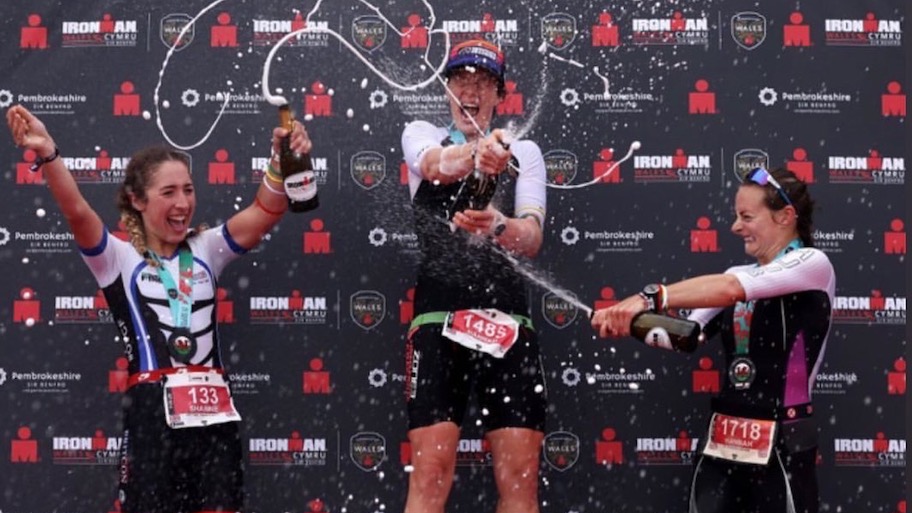 With great thanks once again to Huw Fairclough (www.huwfaircloughphotography.co.uk) / IRONMAN – we've got pictures from the post-race awards on Monday of the podium finishers.
You can also download a set of images courtesy of Huw for use on social media on this link.
IRONMAN Wales 2022: Age-Group winners
FEMALE
18-24: Katie Davies (GBR) – 14:32:11
25-29: Shawnie Lovatt (GBR) – 10:51:08
30-34: Hannah Munday (GBR) – 10:58:45
35-39: Hannah Saitch (GBR) – 10:47:38
40-44: Natalie Curgenven (GBR) – 11:07:22
45-49: Joanna Shallcross (GBR) – 11:56:18
50-54: Sally Salter (GBR) – 12:04:12
55-59: Paula Robinson (GBR) – 12:44:06
60-64: Pauline Green (GBR) – 15:52:58
65-69: Jan Hannaford (GBR) – 16:54:21
MALE
18-24: Billy Kinnear (GBR) – 10:58:37
25-29: Samuel Wyatt-Haines (GBR) – 9:50:57
30-34: Tom Rigby (GBR) – 9:31:06
35-39: Robert Fryer (GBR) – 9:32:54
40-44: Oliver Simon (GBR) – 9:51:13
45-49: Matthew Evans (GBR) – 10:13:41
50-54: Dirk Lower (GER) – 10:18:25
55-59: Inne Wright (GBR) – 11:08:28
60-64: Jon Wilkinson (GBR) – 12:47:50
65-69: Edward Morgan (GBR) – 12:50:17
Podium Pictures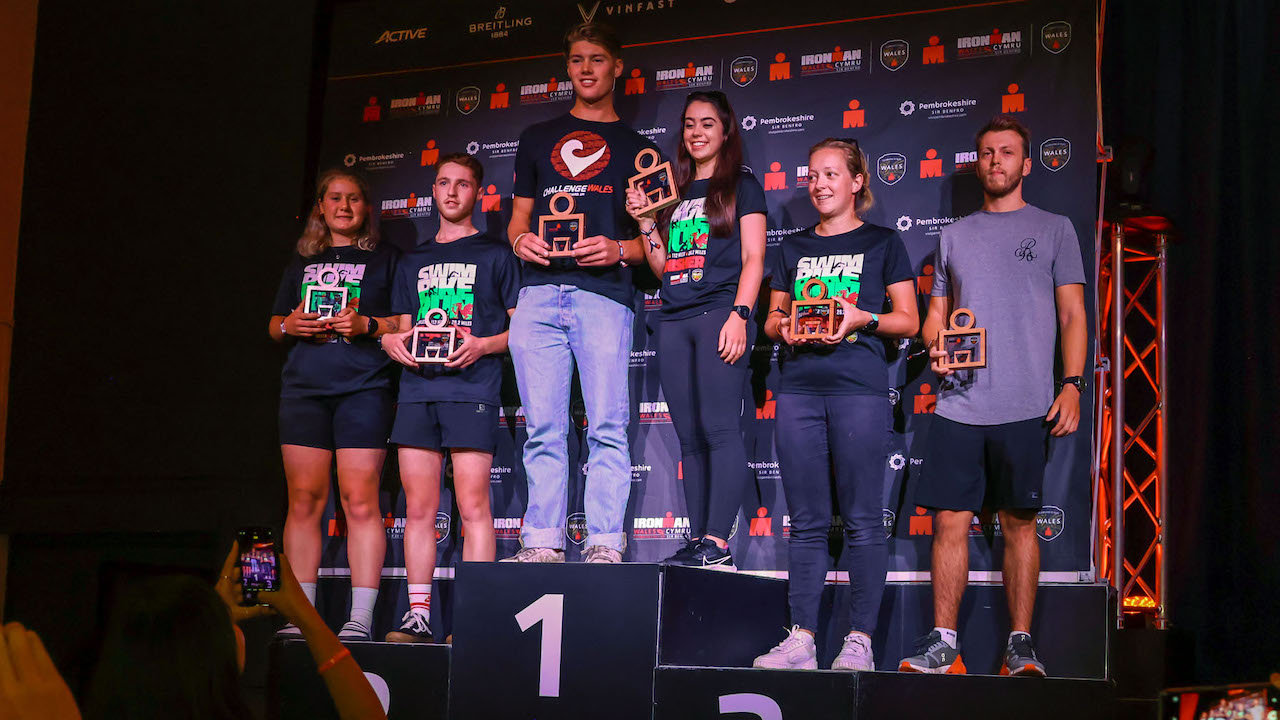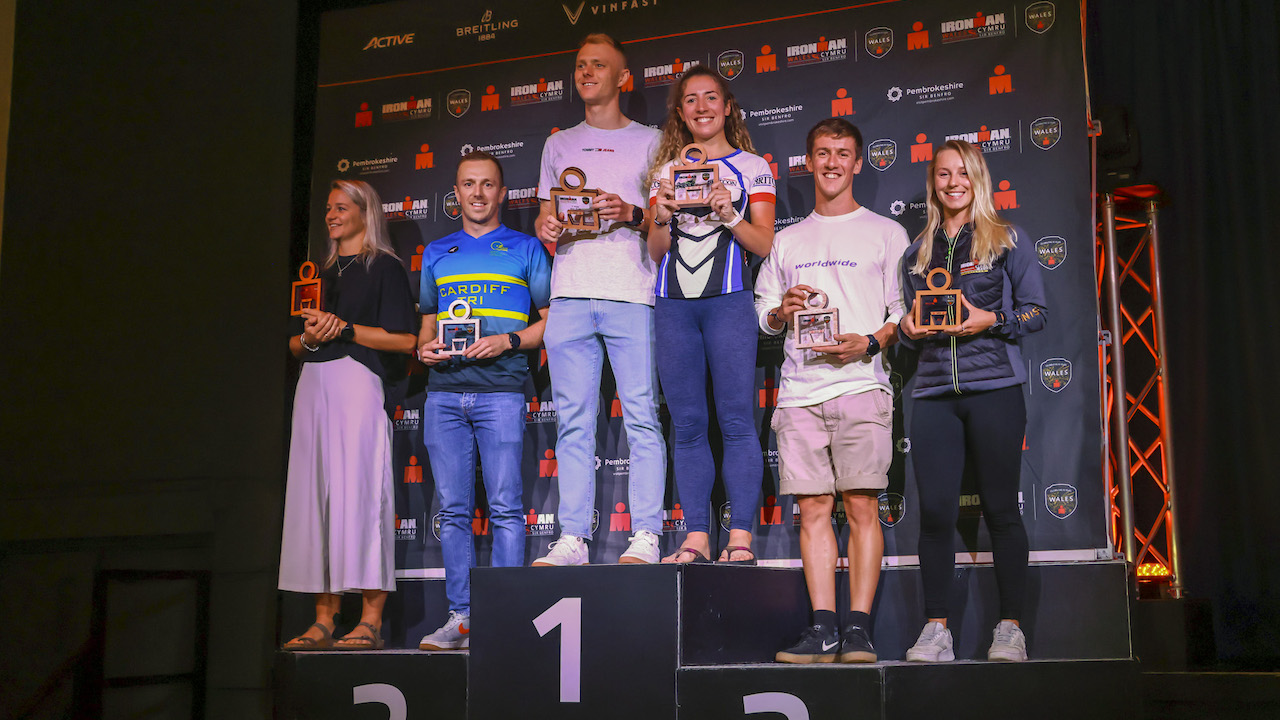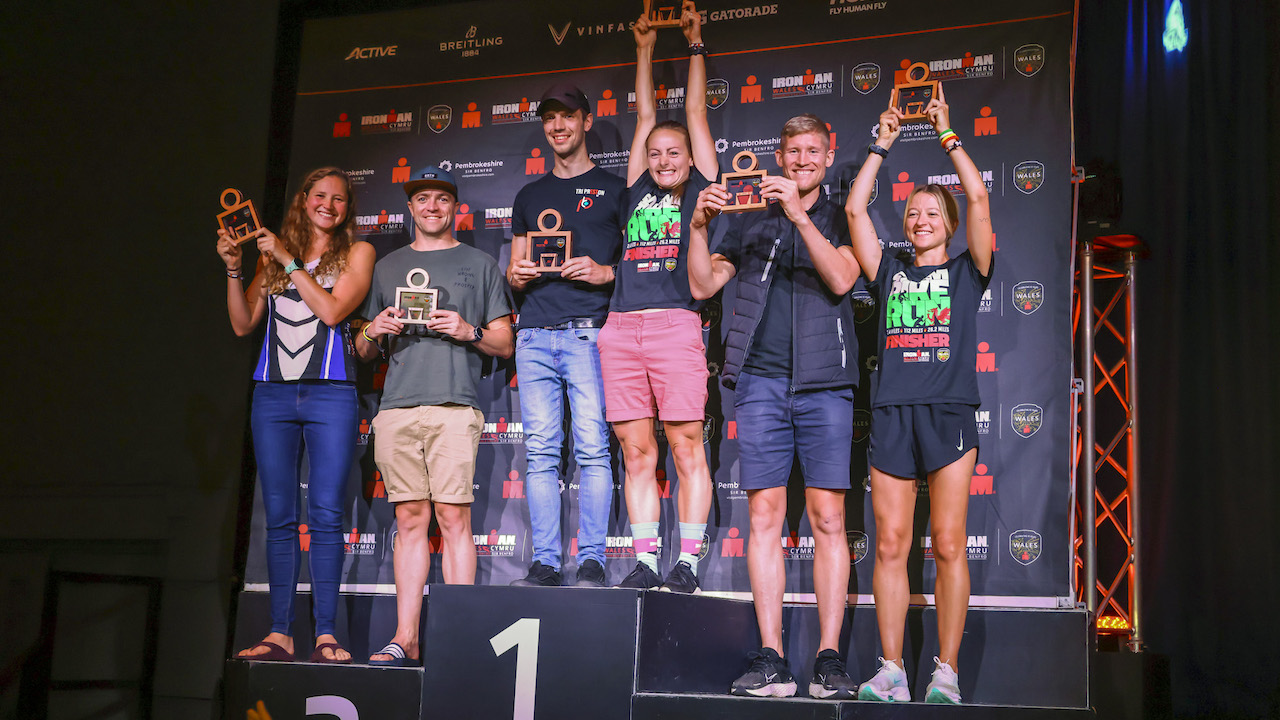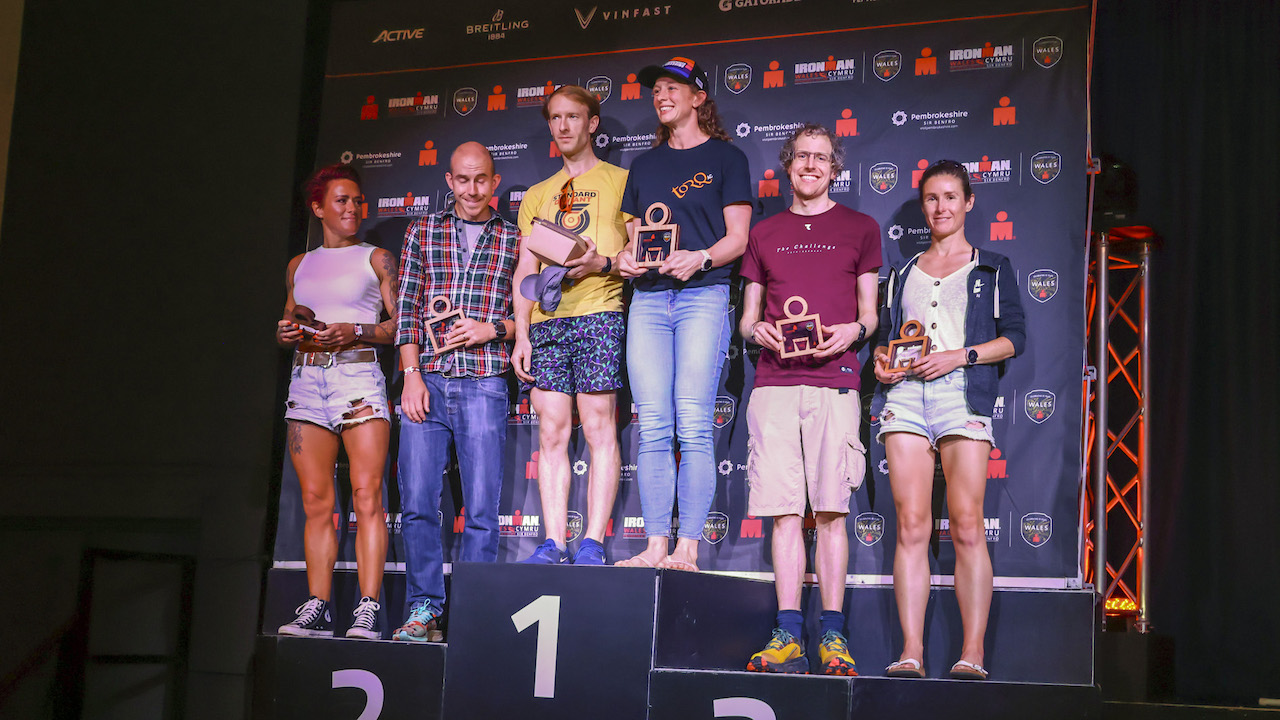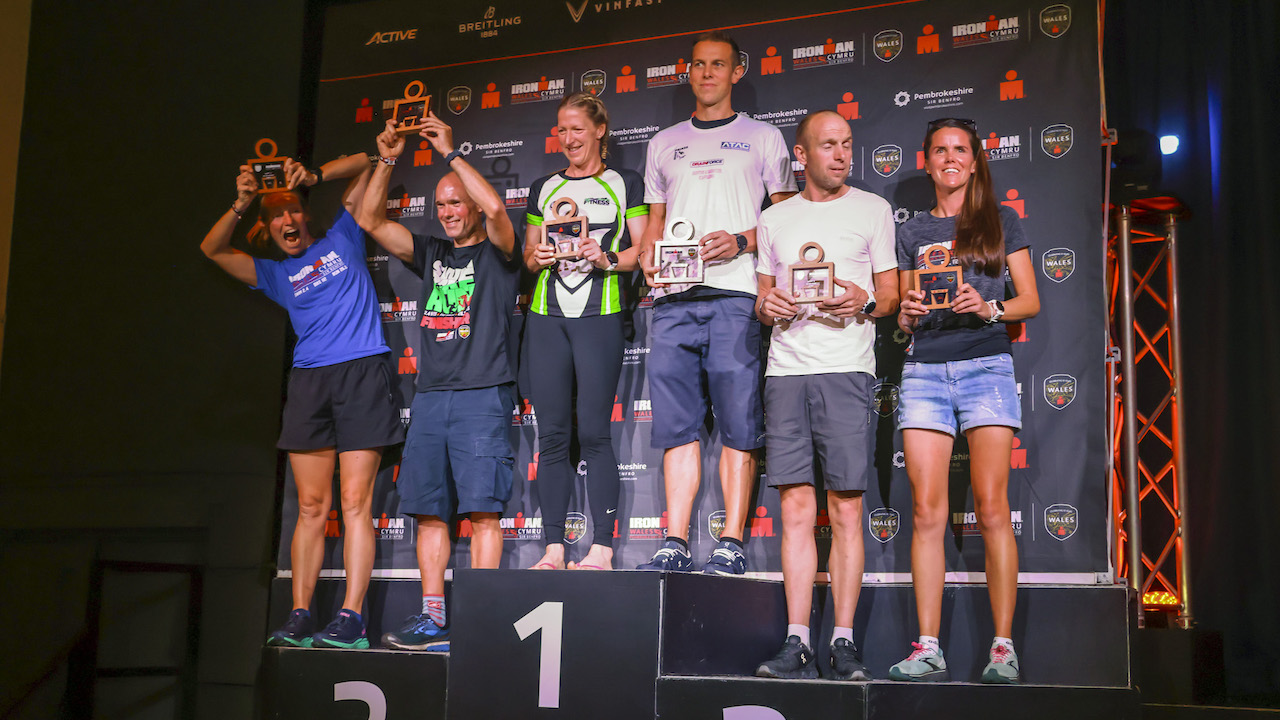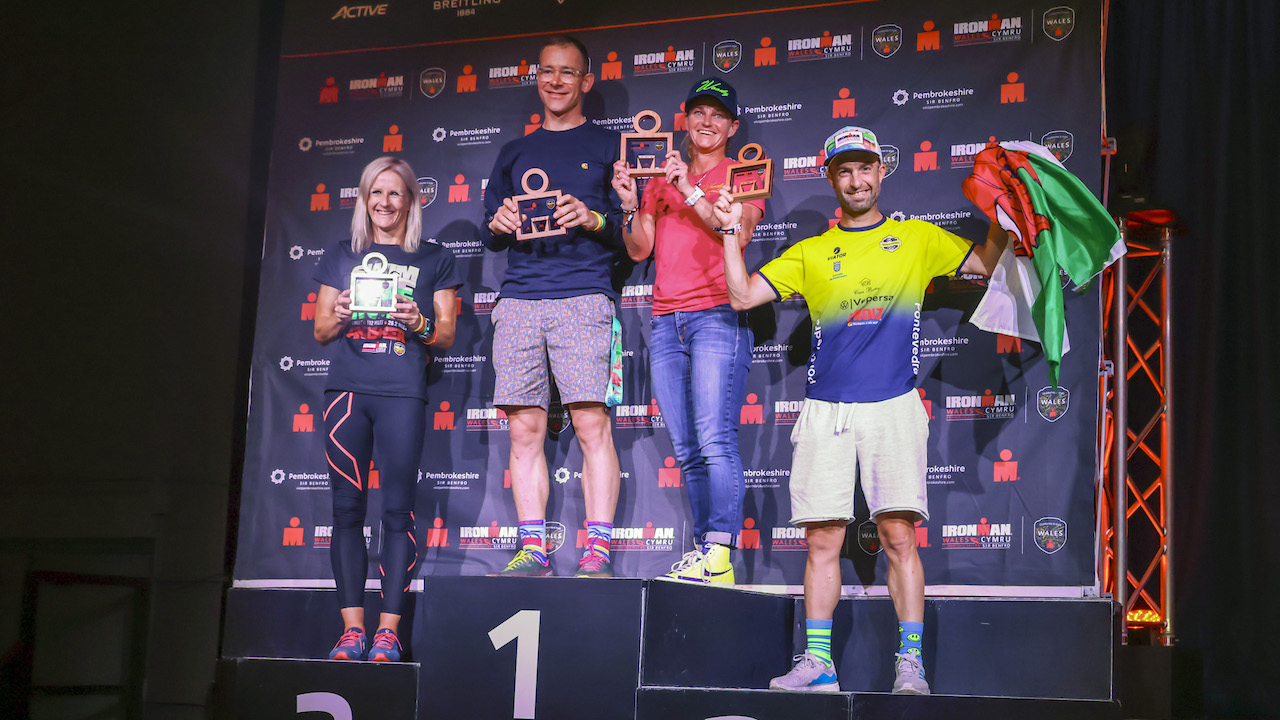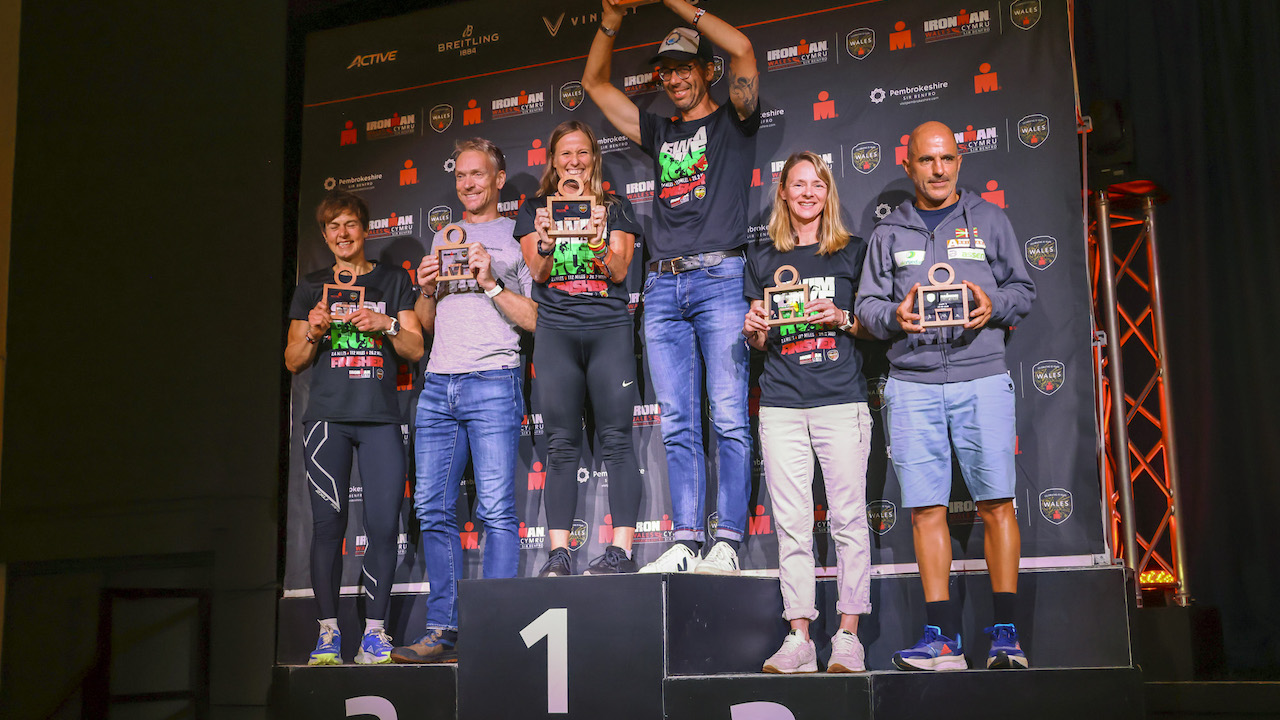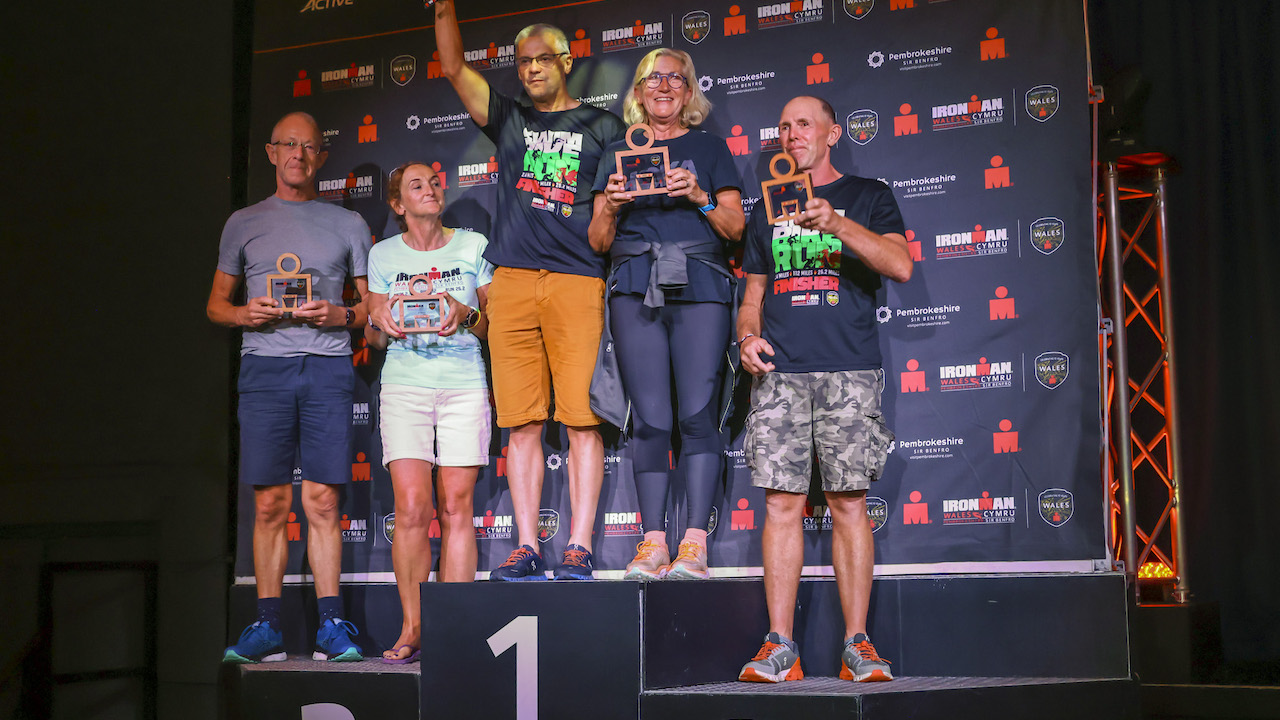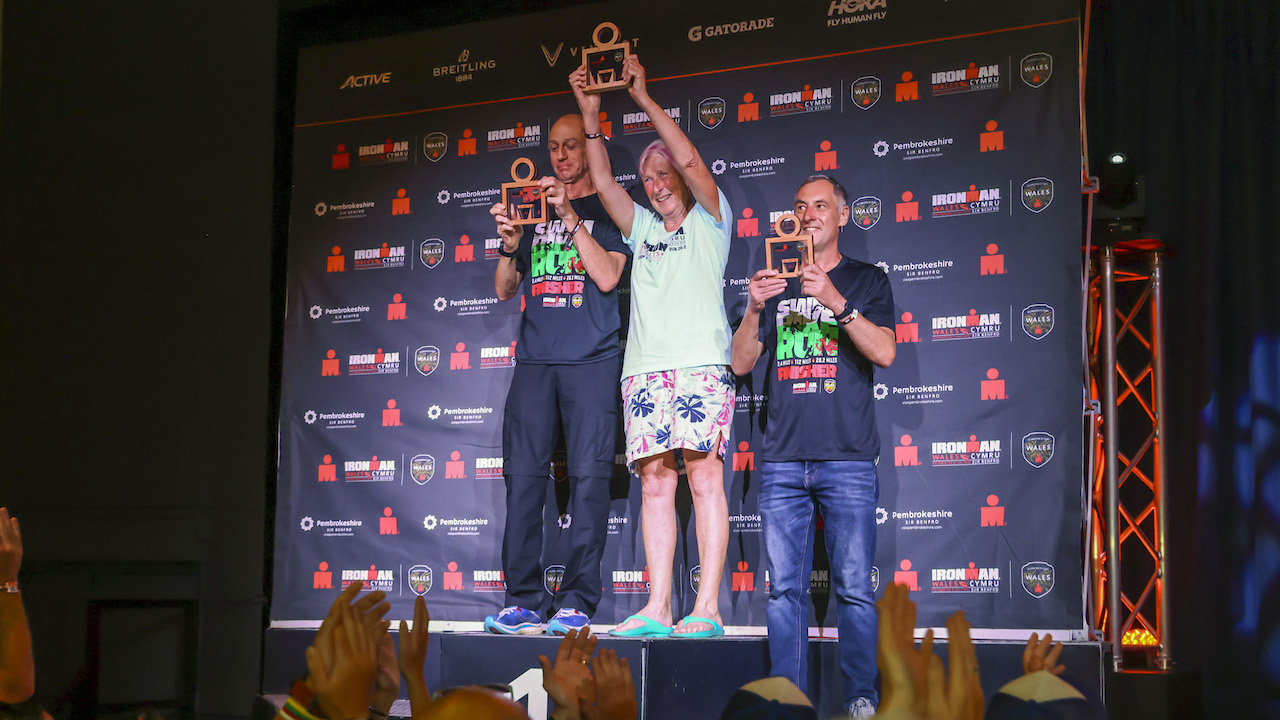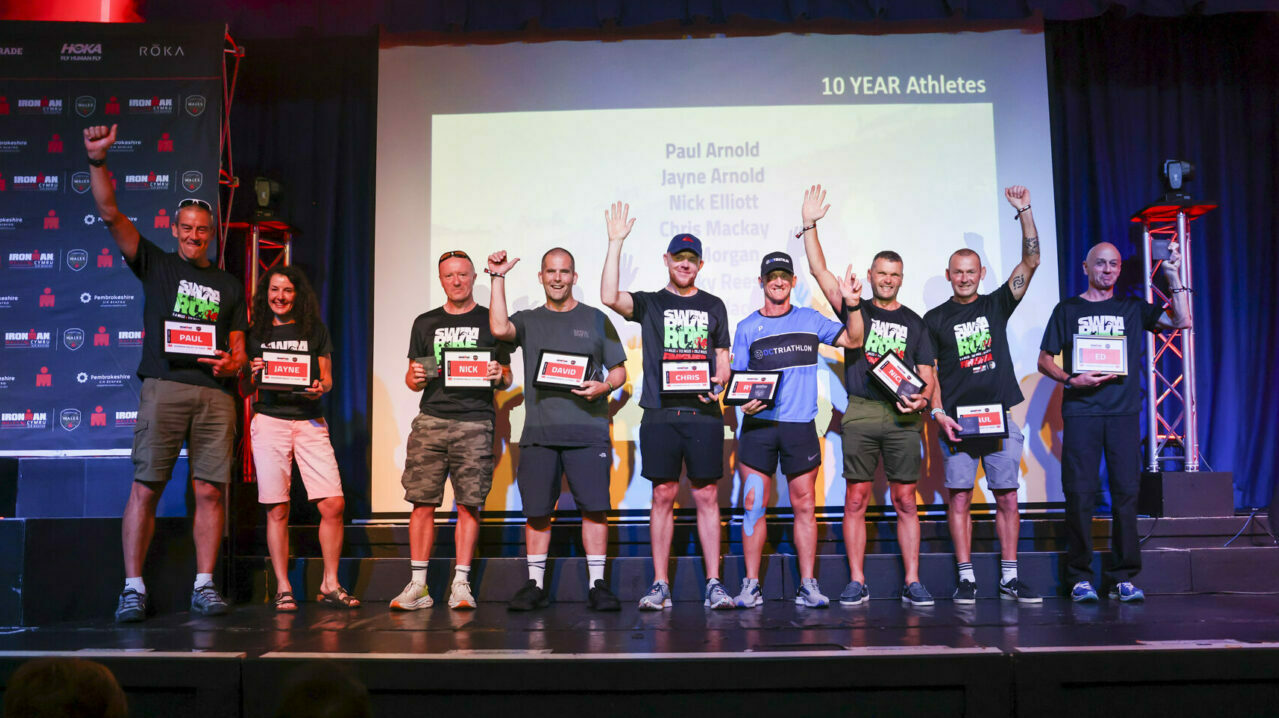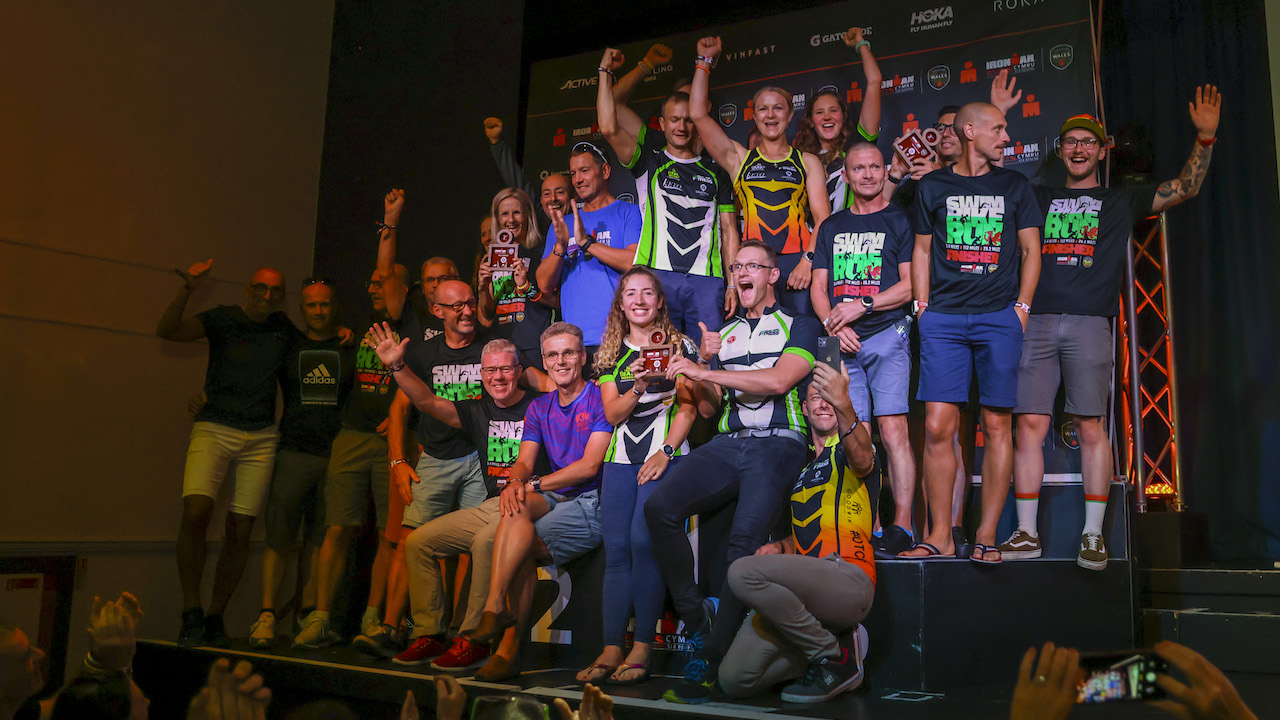 The Tri Club winners, Off That Couch Fitness, managed to take the overall club trophy in hilly Pembrokeshire, despite heralding from the flatlands of Lincolnshire. Their results included six Kona qualifiers, three AG podiums and three first time long distance finishers.