Will Katie Zaferes be World Champion on Saturday?
Top-12 would be enough for a World Championship title this weekend
This coming Saturday will see the culmination of the 2019 ITU World Triathlon Series, as the final event of eight scoring races reaches the ITU World Triathlon Grand Final Lausanne.
Statistically, two British Elite women – Jessica Learmonth and Georgia Taylor-Brown – could become World Champions this weekend. However, I don't think anyone – even those two headline-making athletes – would begrudge Zaferes from securing enough points to stand on the top step of the podium on Saturday evening.
If she does, it would represent the final step of her countdown approach to the World Triathlon Series in recent years, having finished 5th, 4th and 3rd (2015 / 16 / 17) in the points standings, and then missing out on the top step of the podium 12 months ago in Gold Coast after what was effectively a head-to-head showdown in Australia with Great Britain's Vicky Holland.
She's certainly done everything that could be reasonably asked of her to start as the favourite this year.
The World Triathlon Series rankings is a "best five races plus the Grand Final" in points terms, with the Grand Final offering an additional 20% points premium. Thus, a regular WTS race winner gains 1,000 points and the GF winner will earn 1,200 points.
Zaferes will start in Lausanne just 75 points shy of the maximum possible at this stage from five scoring races, thanks to four wins and one second place: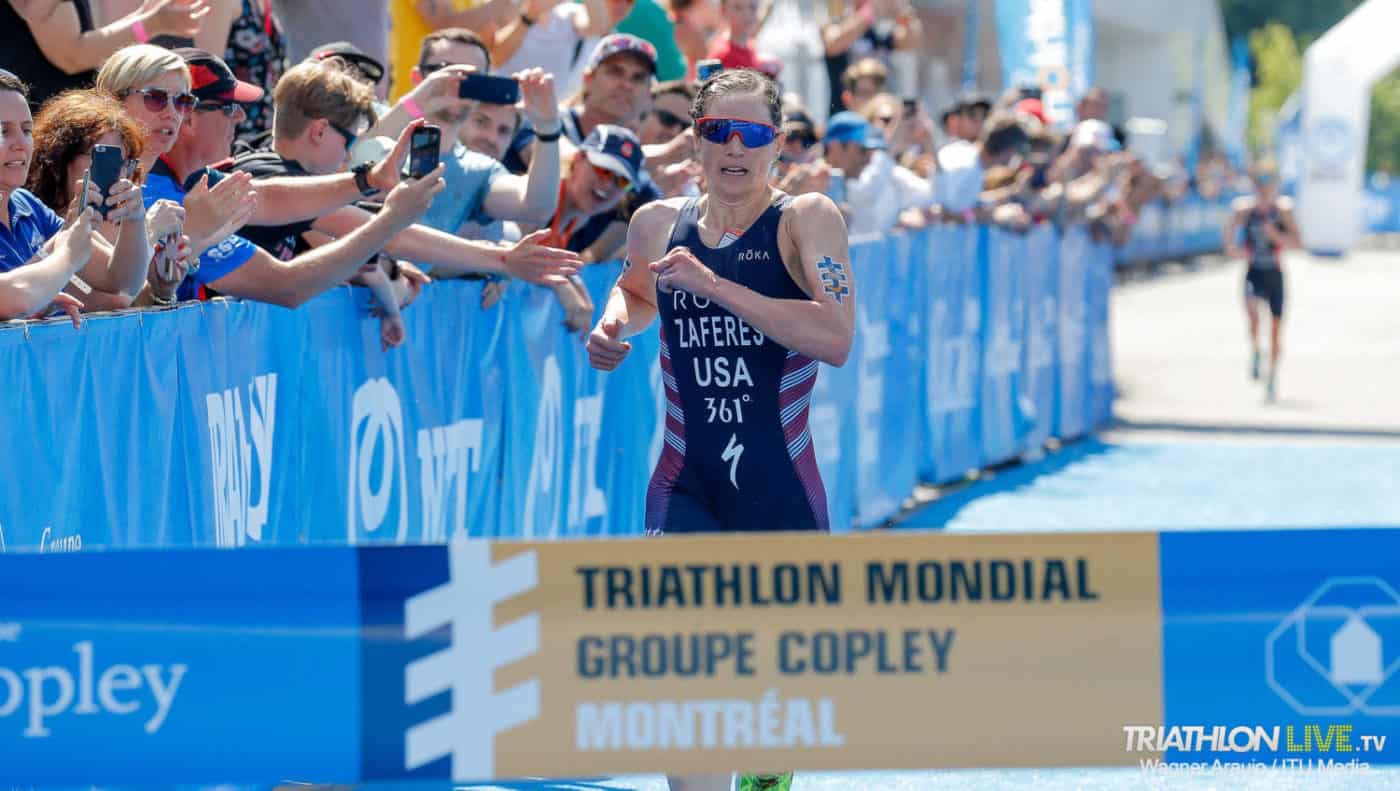 (A crash in Hamburg left her out of contention in Germany, while she skipped the penultimate round of the series in Edmonton)
Current Standings
Katie Zaferes (USA) – 4925
Jessica Learmonth (GBR) – 4170
Georgia Taylor-Brown (GBR) – 4121
Taylor Spivey (USA) – 3981
Non Stanford (GBR) – 3435
Summer Rappaport (USA) – 3201
Rachel Klamer (NED) – 2597
What does that all mean?
Whatever happens, one of Zaferes, Learmonth, Taylor-Brown or Spivey will be the 2019 World Champion
Similarly the three podium positions will be decided by those four athletes plus Non Stanford (GBR) and Summer Rappaport (USA). There are not enough points for Rachel Klamer to move any higher than fifth in the rankings
If Jessica were to win, Katie would need a minimum of 12th position to win the World Championship
If Georgie were to win on Lausanne (even if Jessica was second), 14th position would be enough for the U.S. athlete to secure the Gold medal.
In the normal course of events – but for a mechanical issue – based on her form this year, you would get very short odds on Katie achieving at least 12th position. 'Tough' is one word that everyone would use to refer to Zaferes, and she's going to need all of those well-recognised reserves. A crash at the Tokyo Test Event just two weeks ago left her with a broken nose, lots of bruises and 23 stitches in her mouth. Hopefully that will not be a key factor on Saturday.
https://www.instagram.com/p/B1LG9aUgPEm/
There's little doubt that Zaferes has been the standout athlete of the season (and remember, she also dominated the Super League Triathlon season too).
I would be very happy to see a (non arm-in-arm…!) one-two from the Brits again this weekend, but should that happen, there will also be a part of me willing Katie Zaferes on to at least a 12th place finish too.