Alistair Brownlee in a league of his own in Ireland
Nikki Bartlett wins her second consecutive Pro race
Last year – in one of the greatest triathlon races ever in many peoples eyes – Great Britain's twice Olympic champion, Alistair Brownlee, took the silver medal behind Germany's Jan Frodeno at the IRONMAN 70.3 World Championship. Two weeks out from the 2019 event in Nice, France – on a course that should suit him even more – he will surely start as the strong favourite on the French Riviera after his total destruction on IRONMAN 70.3 Dun Loaghaire in Ireland on Sunday.
He claimed his 'Irish double', adding to the win at IRONMAN Cork, with the fastest swim (exiting the water with Chris Mintern (IRL) and Adam Bowden), the fastest bike split (reaching T2 with a lead of almost six minutes), and finishing off with a 1:11:42 run (again, fastest of the day despite being under no pressure), to cross the line more than 10 minutes clear of 2018 champion, Elliot Smales.
His decision to skip the Tokyo Test Event (and potential automatic Olympic qualification) and focus on Nice and Kona for the remainder of the season, is looking like a very smart decision.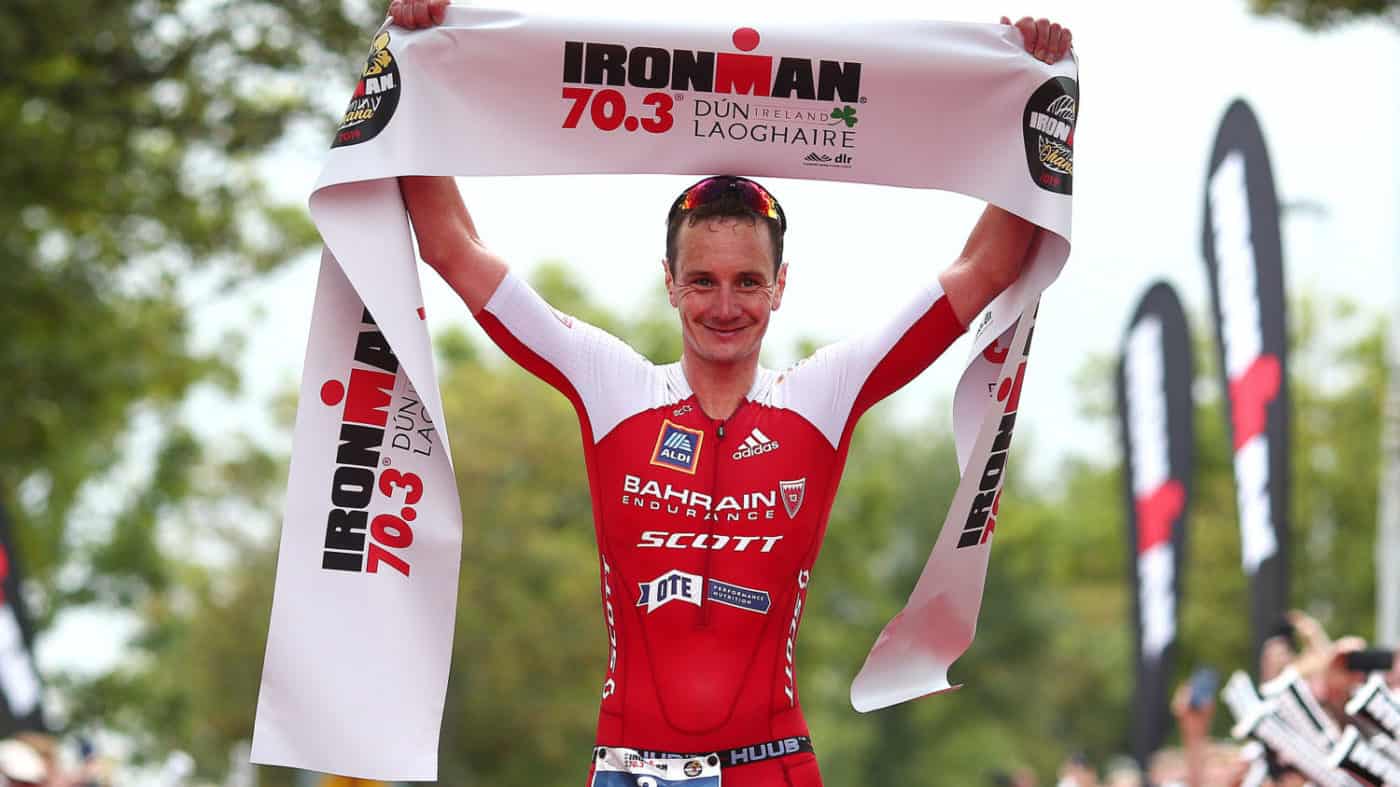 For the Pro women, no surprise to anyone to see Lucy Hall first out of the water, 1:21 ahead of Rebecca Clarke (NZL) and approaching five minutes back to IRONMAN Lanzarote winner, Nikki Bartlett. Hall and Bartlett rode almost identical times on the challenging Irish course, which meant that Nikki would start the run 4:55 down on London 2012 Olympian, Lucy.
The gap started to close immediately; inside four minutes at 5km and little more than two minutes another 'parkrun' later, the catch finally being made around the 13.5km mark. Hall had no response, while Bartlett powered on to 1:25:55 run split and what ended up as a winning margin over Hall of 7:47. Having won her first Pro race at Lanzarote in May – after 14 previous podiums – she's now taken the top step, back-to-back.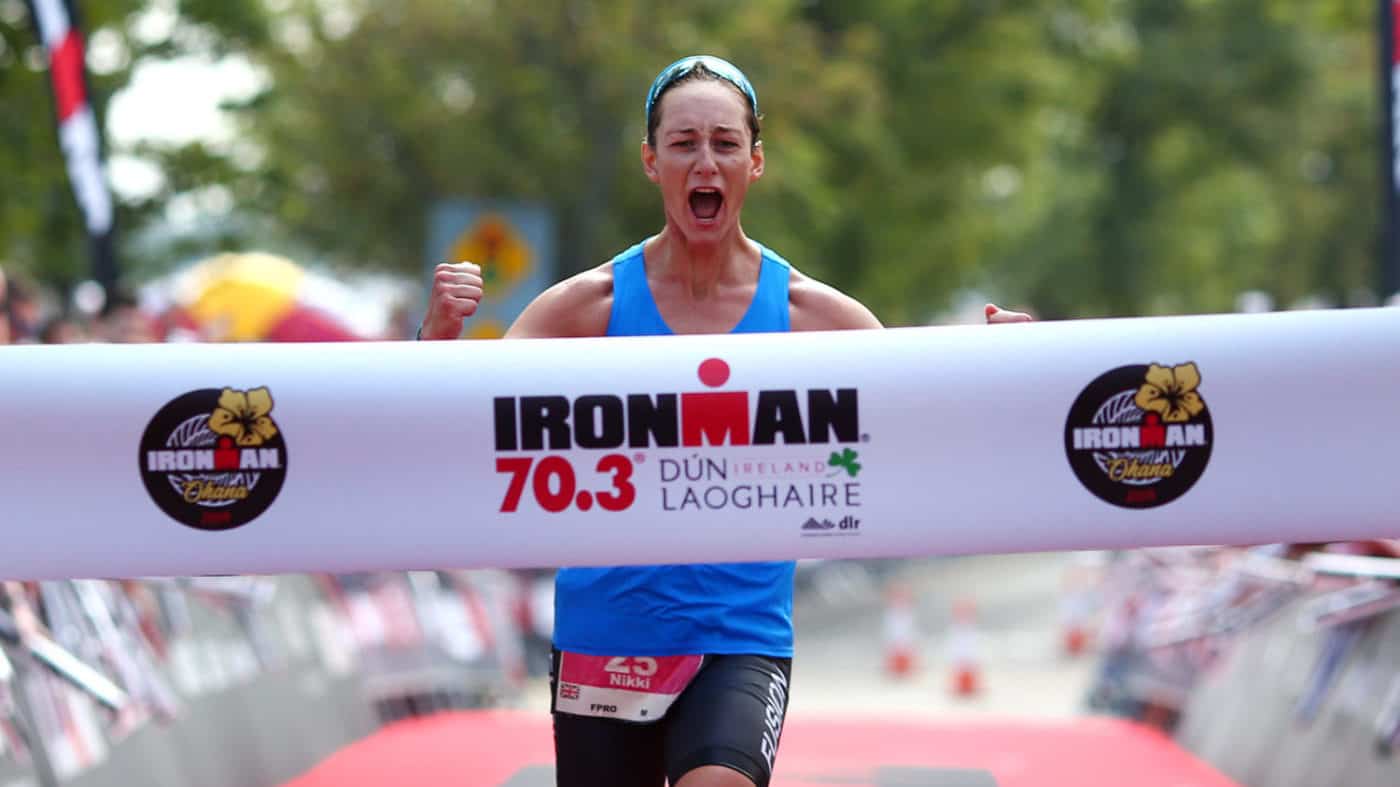 IRONMAN 70.3 Dun Laoghaire, Sunday 25th August 2019
1.9km / 90km / 21.1km
PRO MEN
1st – Alistair Brownlee (GBR) – 4:00:34
2nd – Elliot Smales (GBR) – 4:10:58
3rd – Adam Bowden (GBR) – 4:13:47
4th – Chris Mintern (IRL) – 4:17:26
7th – Harry Palmer (GBR) – 4:24:26
8th – Pete Dyson (GBR) – 4:26:03
9th – Bryan McCrystal (IRL) – 4:26;42
13th – Ian Dempsey (GBR) – 4:34:30
14th – Brian Glynn (IRL) – 4:47:25
DNF – Tim Don (GBR)
https://www.instagram.com/p/B1nfxcDAExc/
PRO WOMEN
1st – Nikki Bartlett (GBR) – 4:46:44
2nd – Lucy Hall (GBR) – 4:54:26
3rd – Lisa Roberts (USA) – 4:55:12
4th – Tessa Kortekaas (NED) – 4:58:05
5th – Laura Siddall (GBR) – 5:02:58
6th – Rebecca Clarke (NZL) – 5:33:23
https://www.instagram.com/p/B1l-Fh_hKdD/