Alex Yee said "dreams really come true" after claiming a fairytale Olympic silver medal for Great Britain in the men's triathlon at Tokyo 2020 early on Monday.
The 23-year-old Londoner was prominent throughout, looking comfortable and assured in the biggest test of his career to date. He was unable to match the finishing kick of Norway's Kristian Blummenfelt, but was able to hold off New Zealand's Hayden Wilde to grab that silver.
Alex Yee has silver lining
Afterwards he told BBC Sport: "Bit bizarre really, it's me that's doing this, I'm just a normal guy from south east London. It's just crazy that dreams really come true. It's just amazing."
Yee coped admirably with the brutal conditions, and felt he was just beaten by the better man on the day.
"It's been a tough preparation phase for this Games. In training I think I went much harder than I did in that race. Unfortunately he (Blummenfelt) was the better man on the day but I felt as prepared as I could have been. To come away with second was the best result I could have got on the day."
Yee had catapulted into the public eye since that eye-catching victory in Leeds last month, and he was thankful for the support he had received in the run-up to the Games.
"My mum always says it takes a village to build a person, and I think it's taken the whole of GB today, so I'm just over the moon. Thank you so much.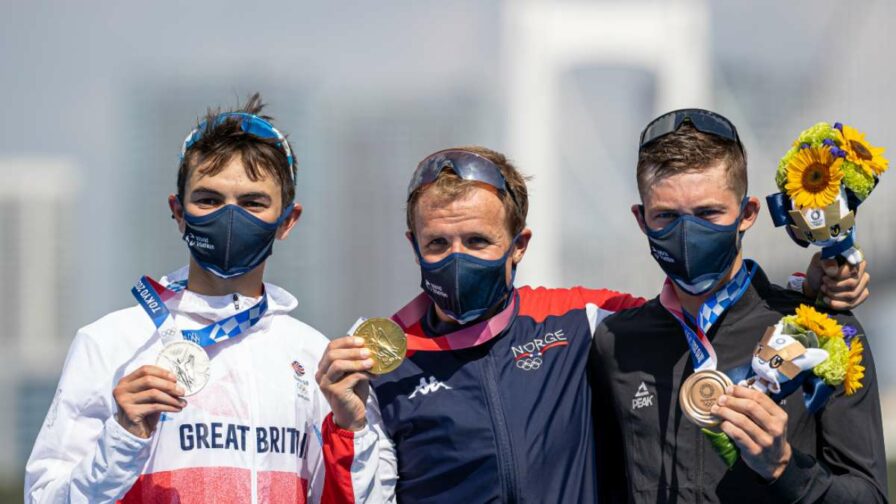 "I was already deep in the well (when Blummenfelt made that decisive kick). I just had to dig that little bit into my soul. I found a litlte something, It wasn't enough to catch Blumi, but it was enough to get silver and I'm over the moon with that."
Paris next for young gun Alex
The fact COVD-19 delayed the Tokyo Games to 2021 fell perfectly for Yee, as he arrived in the big time at the ideal moment. Now he has just three years to wait for another glory bid in Paris.
"In a way I was really lucky with the circumstances of COVID delaying the Games a year," he admitted.
"It's obviously an awful situation for everyone but I was really fortunate. I'm really excited for Paris now, it's gonna be a bit more of a normal time so hopefully more people can watch it. It should be a spectacle."