Gold Coast followed by IRONMAN 70.3 Liuzhou for Alistair Brownlee
2018 is going to be an interesting year for Alistair Brownlee, with a wide variety of racing formats and distances set to appear in his racing schedule.
First up, he has (probably, Mixed Relay selection permitting), two races on the Gold Coast to defend the Commonwealth Games Gold medals he won four years ago in Glasgow. We won't have to wait long until his next race after that – which will be IRONMAN 70.3 Liuzhou, China.
This would make his early April 2018 schedule:
Commonwealth Games Individual (Sprint distance, draft-legal) – Thursday 5th April
Commonwealth Games Mixed Team Relay (Super-Sprint, draft-legal) – Saturday 7th April
IRONMAN 70.3 Liuzhou, China (Middle distance, non-drafting) – Saturday 14th April
Racing in China won't be a new experience, having raced (and won) the Beijing International Triathlon in 2016 in his most recent visit, along with previous Grand Final and Olympic Games events.
Among those currently entered for Liuzhou are regular training partner Mark Buckingham and three-time IRONMAN World Champion Craig Alexander (AUS).
What do points make? Qualification!
While typically not as highly sought after as Kona slots among the Pro athletes, qualification to the IRONMAN 70.3 World Championships is also on a points basis. Having missed out on starting last year due to his hip surgery, winning the IRONMAN 70.3 World Championships in Port Elizabeth, South Africa on Sunday 2nd September 2018 will surely be one of his key targets for the year.
Points from Liuzhou – to add to those from his dominant win in Dubai – would pretty much secure his start there. On that basis, China looks like a suitable travel stop-off on his long return home from Australia, post Gold Coast, and a smart choice.
The rest of the year?
The ITU World Triathlon Leeds – which he has won in both 2016 and 2017 – takes place on Sunday 10th June and, despite his longer distance objectives, it is difficult to imagine Alistair not wanting to race (and win) that one again. If he's in the UK – and keeping his Tokyo 2020 options open – we might also see him at the Accenture World Triathlon Mixed Relay Nottingham on Thursday, 7th June, too.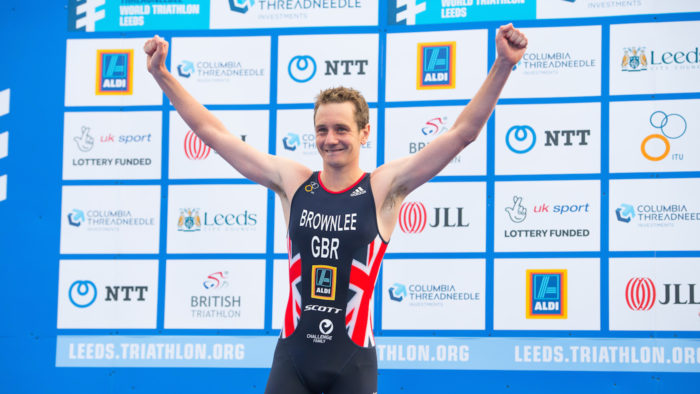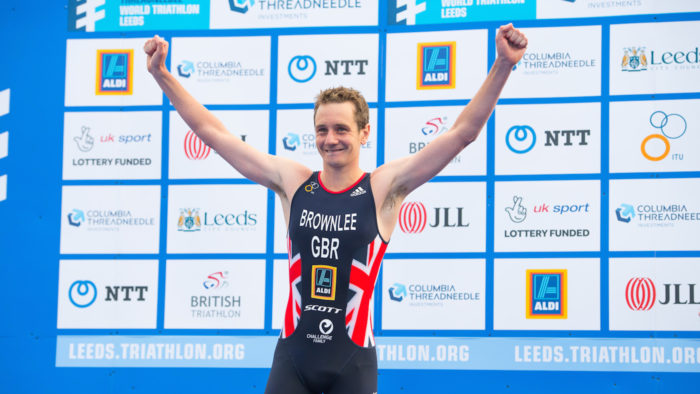 One possible – but probably outsider – option for Alistair is the ETU Triathlon European Championships. Taking place in Glasgow this year on Friday 10th August, the Standard distance event is at a venue he knows well, given that Glasgow 2014 success. Could home soil be enough to tempt him to go for another European Championship title to add to those from Athlone (2010), Pontevedra (2011) and Kitzbuhel (2014)?
Assuming qualification for the 70.3 World Champs is all sorted post-Liuzhou, as an ambassador for the Challenge Family, one would expect to see Alistair racing at one / some of their races during the year too. The Challenge Family (half distance) jewel in the crown is The Championship, taking place again in Samorin, Slovakia on Sunday.
Falling just a week before Leeds (four days before Nottingham too), that's not a great fit date wise. That said, after a DNF last year (the only one of his Middle distance starts he hasn't won), will he want to put that right in 2018? With Lionel Sanders and Sebastian Kienle amongt those already confirmed, it's not a race you would want to take on at less than 100% intensity and focus. I think we may have to wait and see on his participation (or not) at that one.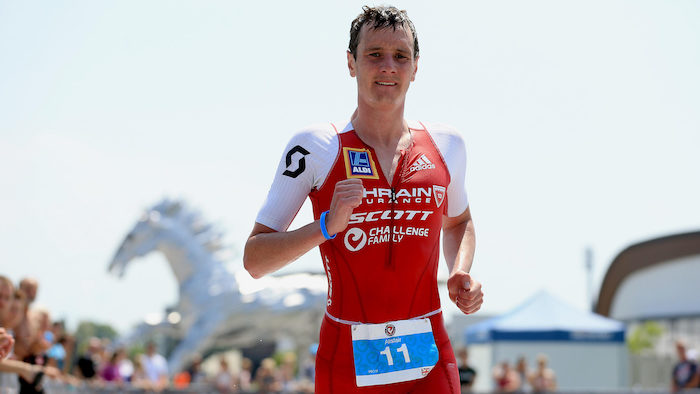 That said, the Challenge Family calendar has lots of European options over the Middle distance during the summer, so plenty to choose from. However, adding a return to Challenge Gran Canaria – the site of his first win over the distance – just a week after China (from Australia), might be a bit too much to expect… unless he speaks to his Bahrain Endurance team mate, Terenzo Bozzone of course, who would think that is quite acceptable!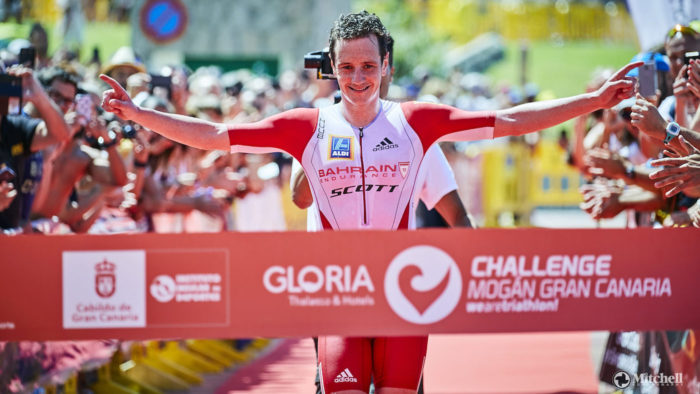 Long or short?
Alistair has said since his second Olympic Gold medal win in Rio that any decisions on whether to seek a third in Tokyo in 2020 would be made at the end of 2018. As well as the events above, another format to throw into the mix is Super League Triathlon. Alistair raced (badly…) at the first Super League event in Hamilton Island, but missed out on racing in Jersey (though he did a fine job as a commentator). With the full Super League calendar for late 2018 / early 2019 to be announced yet, you would imagine that sort of aggressive, head-to-head racing would suit him – if only to forget his showing in Australia.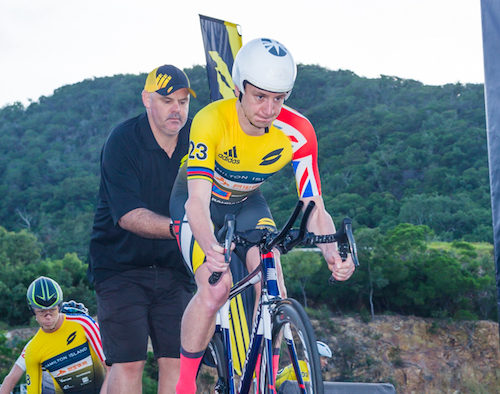 Off course, should he make an (early) decision to 'go long' rather than follow the road to Tokyo, who knows, a late 2018 season IRONMAN to seek early qualification for Kona 2019 isn't totally out of the question either…