Ashleigh Gentle has praised the competitive nature of the women's field ahead of her attempt to defend her 100% record in PTO competitions at the 2023 PTO European Open Ibiza in 2023.
Gentle, the women's PTO World number one, will be part of a star-studded women's field which features all but two of the world's top 10.
After wins in Edmonton and Dallas last year, the Australian will look to continue her PTO dominance on the unique 100km course- but even she knows it won't be easy.
Don't bother with predictions
At the start line in Ibiza, Ashleigh Gentle will line up with BIB number 201 but will be chased by the likes of Lucy Charles-Barclay, Paula Findlay, Daniela Ryf, Anne Haug, Chelsea Sodaro and many, many more.
It's a mouthwatering race which has the potential to be one of the most exciting in triathlon history- and Gentle knows it.
"What's really exciting about the women's racing is that there's so many different athletes that bring different strengths to the race," she told the PTO, "I look at that list and I could think of, you know, half the field that could be on the podium or even more, it's just so competitive.
"There are so many different ways the race can play out. I don't even bother putting like predictions on that. I don't know how people can.
"That's the exciting thing about sport, right? You might back your favourite, you might back someone to be on the podium but you've got to watch and find out because it could go either way."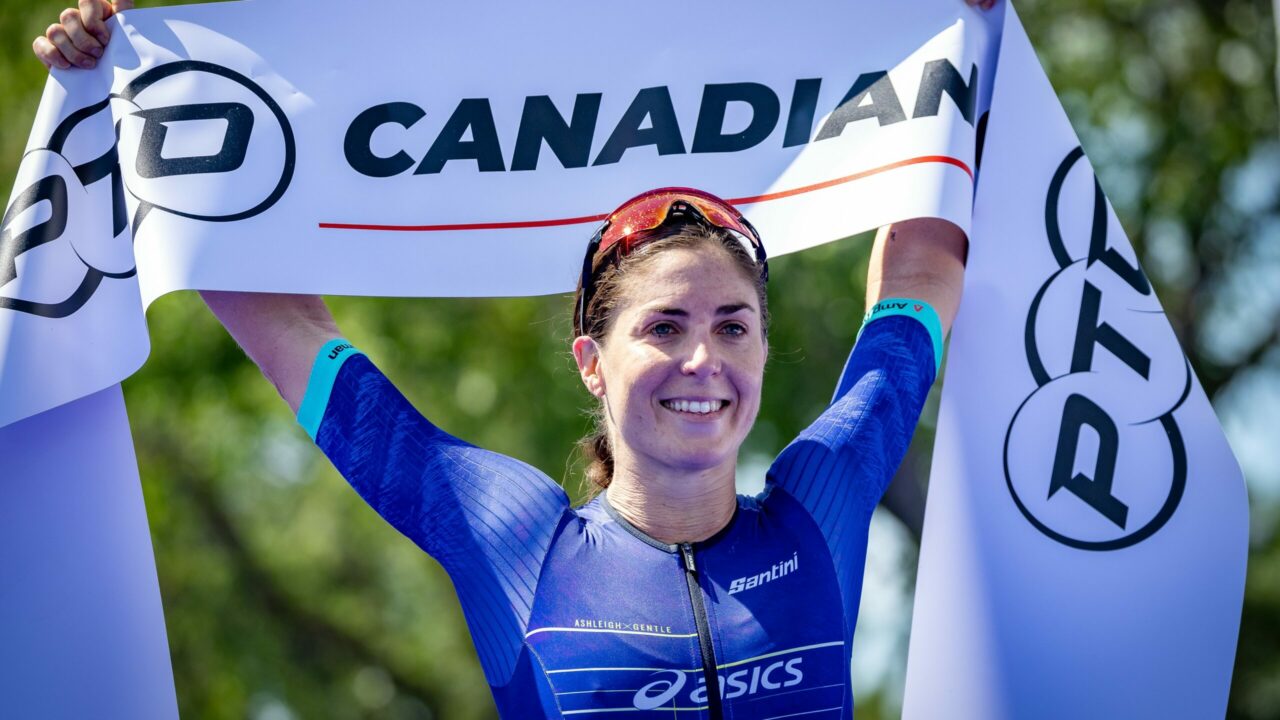 Aiming for PTO gold… again
Gentle has had a poor build-up to the mammoth Ibiza event, after struggling to third at the Peniscola Infititri in Spain two weekends ago.
But having had longer to adjust to Europe, she has her eyes set on yet another PTO title after extraordinary success last year in which she won both the US and Canadian Opens.
"I would love to, you know, walk away from 2023 and retain at least one PTO title," she explained, "I guess that's maybe one specific goal I can just aim towards."
"If I go to these races and I'm way down, I'm going to be really disappointed. I'm going to be really upset.
"For me, if I do put together these races that I know that I'm capable of, I think that I'm going to be satisfied."
For the full Pro Women's start list and bib numbers click HERE.