Vincent Luis, Kristian Blummenfelt, Lauren Parker join the team
The fifth year of the Bahrain Endurance 13 team (www.bahrainendurance13.com) sees the addition of three new members, further enhancing their focus and strength toward Olympic-distance racing. With Daniela Ryf, Jan Frodeno and others, they still have strength-in-depth at the IRONMAN and IRONMAN 70.3 formats too.
Here is the update from the team, which includes the dominant star of men's Super League Triathlon, a two-time IRONMAN 70.3 Bahrain champion and a paratriathlete aiming for World and Olympic Gold.
---
Originals return, three new members with Olympic focus
Now in its fifth year, the Bahrain Endurance 13 team announces its 2019 roster of athletes pursuing gold across all fronts and distances, promoting a culture of health, wellness, and endurance sporting excellence across the Gulf region and beyond.
Dubbed "the Originals" for having been with the team since Day one, multiple world champions Jan Frodeno, Daniela Ryf, Terenzo Bozzone, and Javier Gomez return this year. Joining them on the roster are dual Olympic gold medalist Alistair Brownlee, Ironman 70.3 world champion Holly Lawrence, mixed relay world champions Ben Kanute and Ashleigh Gentle, Ironman champion David Plese, and team captain His Highness Shaikh Nasser Bin Hamad Al Khalifa.
The Bahrain Endurance 13 team also welcomes three new athletes this year: World #2 Vincent Luis, two-time Ironman 70.3 Middle East champion and world record holder Kristian Blummenfelt, and Commonwealth Games Paratriathlon bronze medalist Lauren Parker.
With the 2020 Olympics and Paralympics coming up, the Bahrain Endurance 13 team has a special focus. Gomez, Kanute, Gentle, Luis, Blummenfelt, and Parker are determined to make selection.
Team manager Chris McCormack says, "There's definitely a focus on Olympic-distance racing and winning the Tokyo Olympic Games on the men's and women's sides, so we've targeted some athletes to do that. Our 2019 roster in our fifth year of racing is absolutely remarkable."
While he threw his hat in with his Ironman teammates last year to make his first attempts over the distance and in Kona, Gomez will focus on shorter distances again. He says, "It's been great to be part of this since the beginning along with Jan, Daniela, and Terenzo, the Originals of the team. We have many great achievements — my first year as an Ironman last year. In 2019 I'll be more focused on shorter distances but also try to do well in 70.3 Worlds in Nice. I'm excited for the year ahead to keep inspiring others and support our team ideals. And I would also like to welcome the new team members, it's a pretty cool team to be part of."
Vincent Luis
Luis was on the 2018 mixed relay world championship-winning team from France. The Junior World and European champion also clinched the #2 World Triathlon ranking last year by winning the final race on the Gold Coast. He is the series leader in Super League Triathlon, showing versatility, grit, and winning killer instinct on its unique formats and courses.
"It's very exciting to be joining this team of champions. What they have achieved as a team is simply amazing and I really hope to contribute. I will be focused on my WTS ranking and Super League Triathlon," says Luis.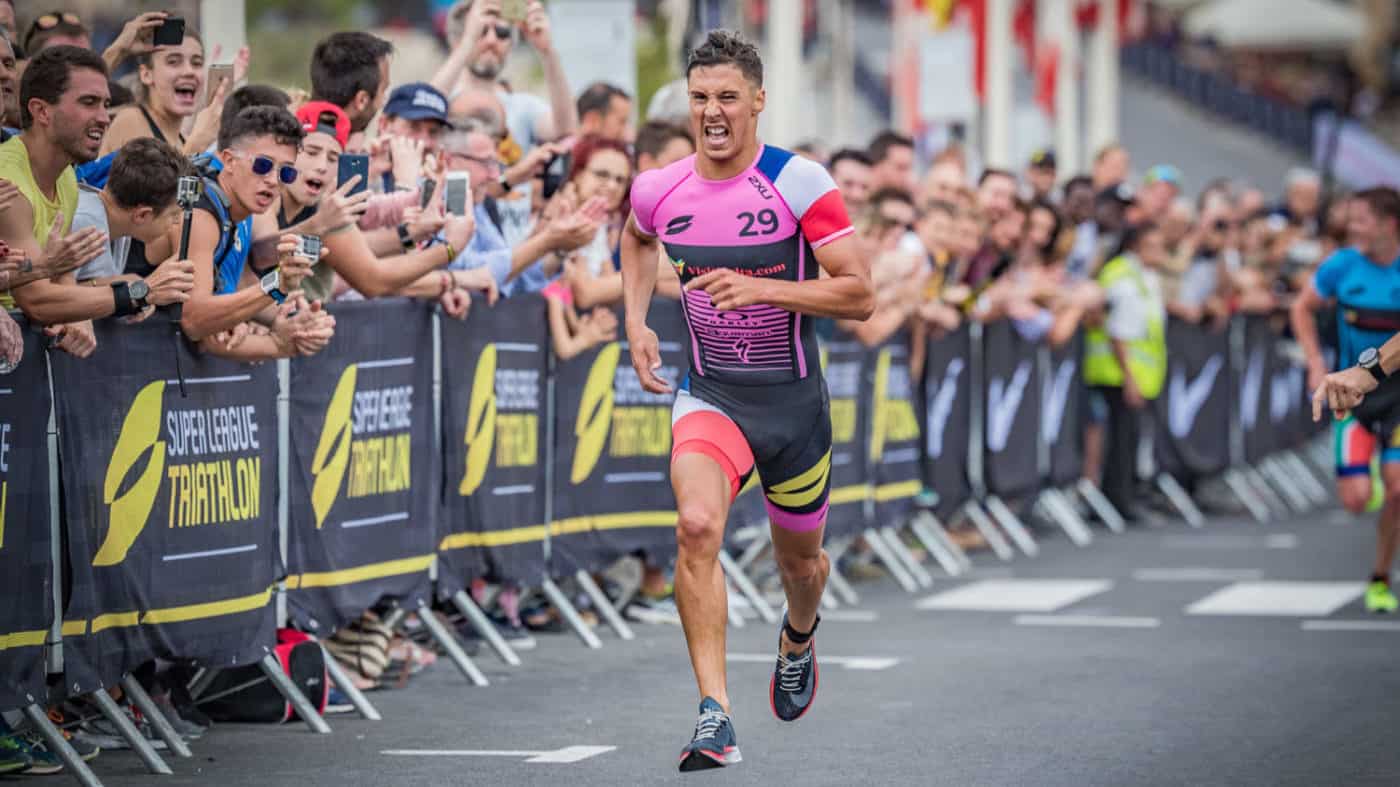 Kristian Blummenfelt
Blummenfelt has been to the Olympics for Norway and aims to better his 13th place from 2016. He has rarely been outside a top-10 finish in World Triathlon Series racing, and in defending his Ironman 70.3 Middle East Championship Bahrain title last year set a new world record for the half distance.
Blummenfelt says, "I'm very excited to be joining Bahrain Endurance 13 alongside so many world and Olympic champions. Bahrain is a very special place to me having won two Ironman 70.3 Middle East Championships and breaking the 70.3 world record there also. I'm looking forward to represent this great team."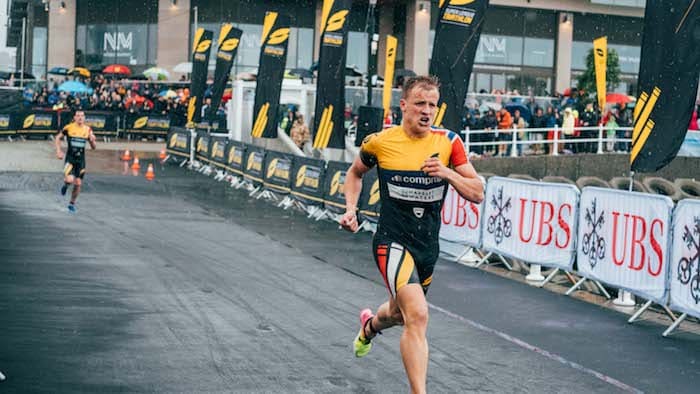 Lauren Parker
Parker has gone from elite triathlete to elite paratriathlete, approaching training and competition with the same fire she has always had as a former junior swimmer who turned professional after placing second in the 25-29 age group at the 2015 Ironman World Championship. Two years ago a freak cycling accident broke her spine — but not her spirit. A year later, she took bronze for Australia at the Commonwealth Games paratriathlon. She also won bronze at the world final on the Gold Coast six weeks after undergoing spinal surgery.
"My 2019 goal is to become world champion in paratriathlon, to qualify for the 2020 Paralympics," says Parker. "Ahead of me joining the Bahrain Endurance 13 Team, I wanted to give a special shout-out to one particular finisher in Kona last year, HH Shaikh Nasser Bin Hamad Al Khalifa who had his best ever Ironman finish, in 9:19:09. An outstanding performance and a sign of plenty more big races to come.
"Looking towards the Ironman 70.3 Middle East Championship later this year, I'm very much looking forward to my first visit to Bahrain but also cheering my new teammates on to another successful performance. It will be a thrill to not only be there but to also be competing in the race myself as part of the Ironman 70.3 Paratriathlon category."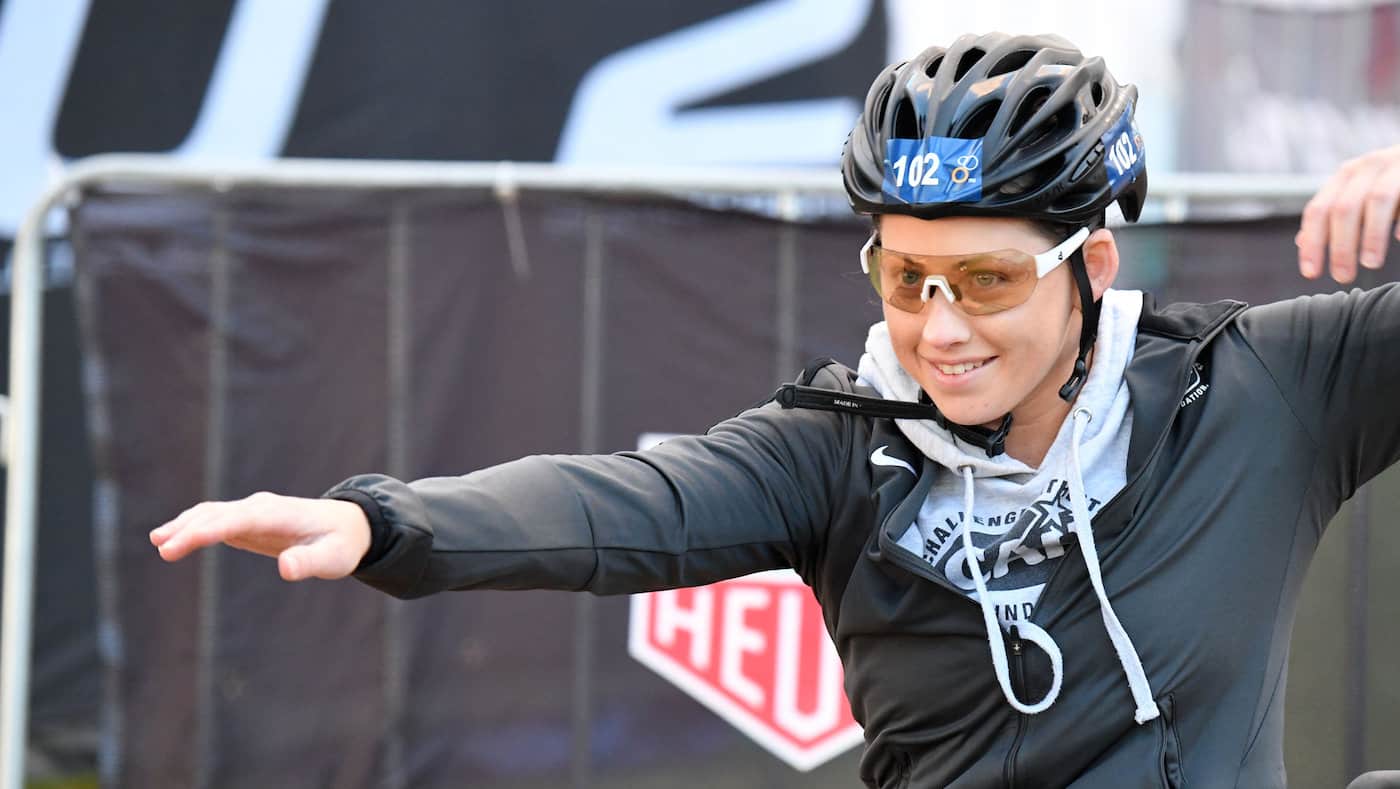 Three of the Originals have their eyes set on the Ironman World Championship in Kona. Frodeno and Bozzone will both have scores to settle on the course having missed last year's edition due to injury. Ryf will be chasing history, as only two other female athletes have won more Kona crowns than her. Knowing her drive, she will also continue to close the gap in speed to the men's field.
The Bahrain Endurance 13 have a combined 14 world titles, a peerless record for any professional triathlon team. But as true champions driven by team ideals of excelling in sport and inspiring health and wellness, they will not stop there. Faster, higher, and stronger is the rallying cry for the racing red in 2019.