2019 British Triathlon World Class Performance Programme announced
The annual announcement by British Triathlon of their UK Sport Lottery Funded World Class Performance Programme for the following year has just arrived – with a few interesting changes.
Whilst the overall squads are broadly similar too those announced 12 months ago, the addition of the name of three-time Olympian, Tim Don, to the programme as one of three male 'Paralympic Racing Guides' is an interesting one. He is joined by Mark Buckingham (who guided Dave Ellis to much success in 2018), and Luke Pollard.
Another familiar long distance name, Nikki Bartlett, has also joined as Paratriathlon Guide alongside her own middle and long distance racing goals. She's joined by Elle Twentyman, who was the fastest Age-Group athlete at IRONMAN 70.3 Weymouth this year.
Here is the full announcement from British Triathlon.
---
British Triathlon announces 2019 World Class Performance Programme
British Triathlon has today announced the UK Sport Lottery Funded World Class Performance Programme for 2019. The 30 named athletes will be funded towards achieving success at the Tokyo 2020 or Paris 2024 Olympic and Paralympic Games.
The squads remain largely unchanged, however there have been significant moves from Podium Potential to Podium level funding based on high-achieving performances during 2018.
Olympic Podium member Georgia Taylor-Brown is amongst those, following her third place overall in the 2018 ITU World Triathlon Series.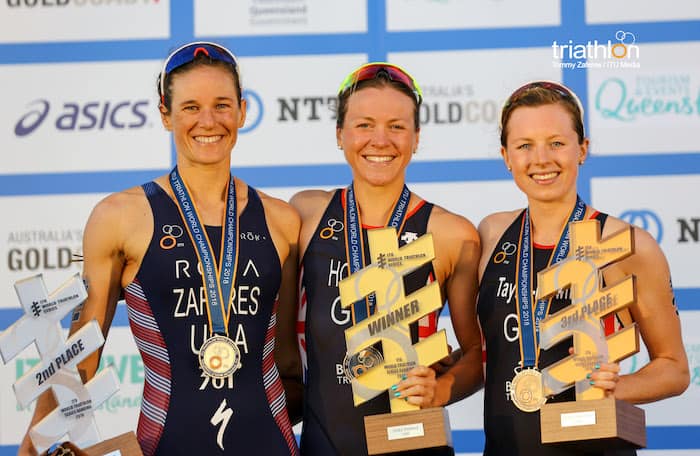 2018 Commonwealth Games gold medallist, Joe Townsend, will make the move up from Paralympic Podium Potential, joined by Fran Brown, Claire Cashmore and George Peasgood; all having demonstrated that they can challenge for medals in Tokyo.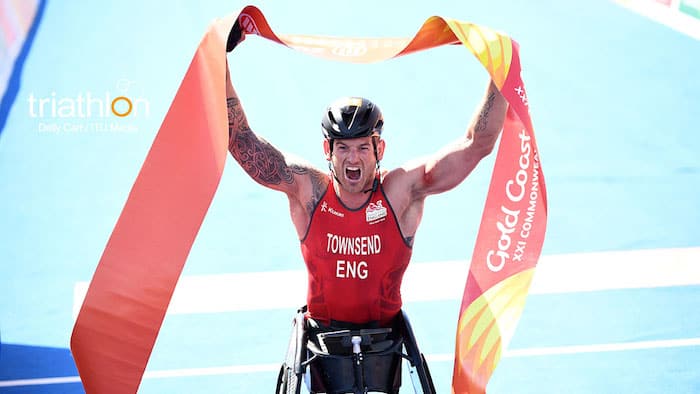 In addition, a pool of seven racing and training guides will be called upon during the season to support visually impaired athletes, Dave Ellis, Alison Peasgood and Melissa Reid. The list contains both new and experienced guides and, notably, includes four-time ITU World Champion and Ironman World Record Holder, Tim Don. All Guides will receive a bespoke package of expert support based on the nature and volume of support they are able to provide to the World Class Programme.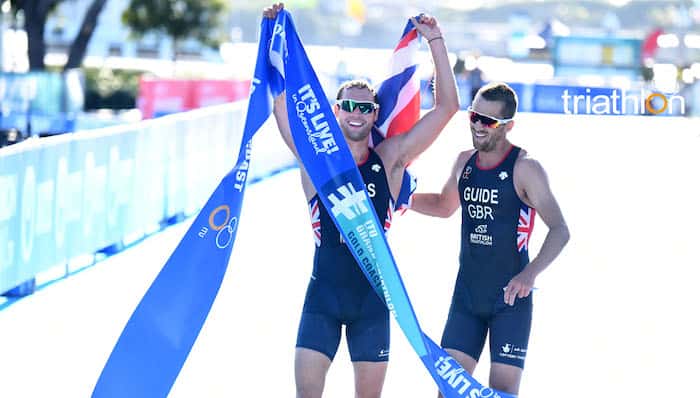 There is a commitment within the programmes to support athletes with a long-term career view, including supporting them through illness and injury.
British Triathlon Performance Director, Mike Cavendish, commented: "Seeing so many athletes step up to Podium level is really encouraging as we move closer towards Tokyo. They can only move to that level by demonstrating medal-winning ability in international competition and it's fantastic that we are seeing such positive results 18 months out from the Games.
"We are well into the Olympic and Paralympic qualification period now and gaining qualification slots for Tokyo is our focus for 2019 in the individual and Mixed Relay events."
He added: "Thanks to lottery players across the country and to UK Sport, athletes are being supporting by an experienced team of coaches and practitioners and have access to some of the best triathlon training facilities in the world."
August 2019 will be an important month with the Olympic and Paralympic Test event in Tokyo as well as the ITU World Triathlon Grand Final in Lausanne two weeks later.
2019 UK Sport Lottery Funded World Class Performance Programme
Olympic Podium Squad:
Alistair Brownlee, 30, from Leeds, trains Leeds
Jonny Brownlee, 28, from Leeds, trains Leeds
Vicky Holland, 32, from Gloucester, trains Bath
Helen Jenkins, 34, from Bridgend, South Wales, trains Bridgend, South Wales
Jess Learmonth, 30, from Leeds, trains Leeds
Non Stanford, 29, from Swansea, training base TBC
Jodie Stimpson, 29, from Oldbury, trains Loughborough
Georgia Taylor-Brown, 24, from Manchester, trains Leeds
Paralympic Podium Squad:
Dave Ellis, 32, from Heanor, Derbyshire, trains Loughborough
Joe Townsend, 30, from Eastbourne, trains Eastbourne
George Peasgood, 23, from Saffron Walden, trains Loughborough
Fran Brown, 34, from London, trains Loughborough
Claire Cashmore, 30, from Kidderminster, trains Loughborough
Alison Peasgood (née Patrick), 31, from Dunfermline, trains Stirling
Melissa Reid*, 28, from Truro, trains Cornwall
Lauren Steadman, 25, From Peterborough, trains Portsmouth/ Lanzarote
*Provisional six-month membership, to be reviewed following planned return to full fitness in May 2019.
Olympic Podium Potential Squad:
Marc Austin, 24, from Glasgow, trains Glasgow
Gordon Benson, 24, from Leeds, trains Leeds
Tom Bishop, 27, from Derby, trains Leeds
Sam Dickinson, 21, from York, trains Leeds
Ben Dijkstra, 20, from Loughborough, trains Loughborough
Grant Sheldon, 24, from Hamilton, trains Stirling
Alex Yee, 20, from London, trains Leeds
Sophie Coldwell, 23, from Nottingham, trains Loughborough
India Lee, 30, from Winchester, trains Bath
Olivia Mathias, 20, from Newark, Nottinghamshire, trains Loughborough
Sian Rainsley, 21, from Coventry, trains Leeds
Kate Waugh, 19, from Gateshead, trains Leeds
Paralympic Podium Potential Squad:
Steven Crowley, 41, From Exeter, trains Exeter
Jade Jones-Hall, 22, from Middlesbrough, trains Leeds
Paralympic Training Guides (to be based in Loughborough):
Rosie Lindsay, 21
Jordan Hull, 21
Paralympic Racing Guides:
Nikki Bartlett, 31, trains Loughborough
Elle Twentyman, 23, trains Derby
Mark Buckingham, 33, trains Leeds
Tim Don, 40, trains Loughborough
Luke Pollard, 27, RAF – training base TBC
To view full profiles of the UK Sport Lottery Funded World Class Performance Program, visit https://www.britishtriathlon.org/gb-teams/elite-team/athletes