This is a preview of the race – click here to read more about impressive wins for British duo Tom Bishop and Lucy Byram.
After a successful first edition, which saw Americans Sam Long and Haley Chura take home the titles, Challenge Puerto Varas is returning in 2023, with an even stronger field lining up to take a shot at the win in Chile this time round.
Start time and how to follow live
The race takes place on Sunday 19 March. The men's race will begin at 0800 and the women's at 0805 local time, which corresponds to 1100 and 1105 UK time and 1200 and 1205 CET time.
There is a live stream of the event (commentary in Spanish) which is embedded below and there are updates on the Challenge Family and Challenge Puerto Varas social media channels.
Event History
Last year was the first edition of the race and marked the first time a Challenge Family event had been hosted in Chile.
Puerto Varas, the race venue, is in southern Chile, and means "the city of the roses". The city is based next to Lake Llanquihue, with the views of Orsorno Volcano making this a very scenic event.
After the simple one-loop, 1.9km swim the 90km bike is an out-and-back which follows the shoreline of the lake, but still manages to squeeze in around 1,000m of climbing into its rolling terrain.
The four-lap run course finishes in the heart of the city with again, much of the circuit being alongside the shore.
PRO Men
Although the field is only small, the PTO SOF (strength of field) rating of 73.39 (it was 68.97 last year), is very much down to some big names on the start list, particularly last year's runner up Matt Hanson of America and Great Britain's Tom Bishop, who is continuing his tour of the Americas in Chile after a strong second place finish at CLASH Miami last week.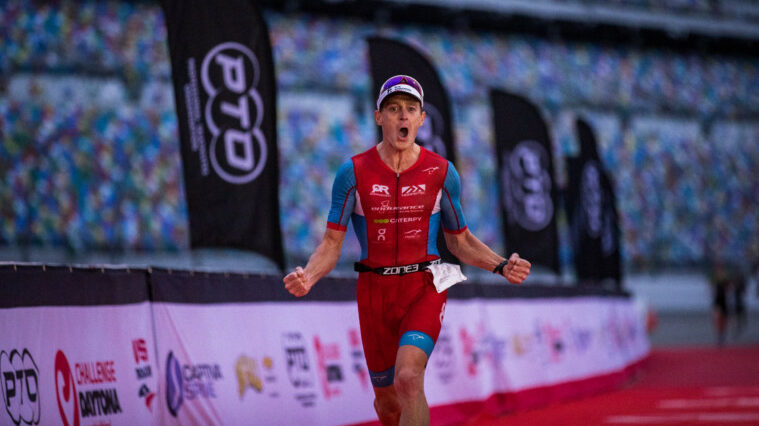 Whilst Bishop and Hanson are both strong athletes across the board, their key strengths and weaknesses are polar opposites, with Bishop often finding himself at the front of the swim in middle distance races and Hanson struggling in the water. However, Hanson more than makes up for his swim deficit with a killer run, with the 37 year old most recently clocking a 2:35 marathon split at IRONMAN Arizona and multiple sub 1:10 half marathon split over recent seasons.
This weekend in Chile, then, could shape up to be a fierce battle on the run, as Hanson looks to go one better than last year and Bishop tries to take down one of the most consistent athletes in the sport. Luciano Taccone, third here in 2022, will like Hanson be looking for consecutive podiums. Can the Argentinian compete at the front of the race with the two favourites?
Elsewhere, a strong group of South Americans, including Brazilians Fernando Toldi and Igor Amarelli, plus Chilean Martin Ulloa, will look to perform well at one of the biggest middle distance events in a continent that continues its growth in the sport.
Toldi, in particular, showed last season that he has the capacity to fight for podium spots at big races, with a third place showing at IRONMAN Cozumel. He will have to hope he is in a much better place than last year however, where he finished eighth at this event after being right in the mix with Hanson through the first two disciplines, but dropped away notably during the run.
PRO Women
In the women's field, a SOF rating of 64.33 reflects the depth on offer at the event, with only ten professional women on the start line. That said, it is still a significant upgrade on the same stat (43.31) from the debut edition.
American Haley Chura, the defending champion, will be one of the favourites and has already shown some good early season form with a solid fifth place finish at CLASH Miami last week.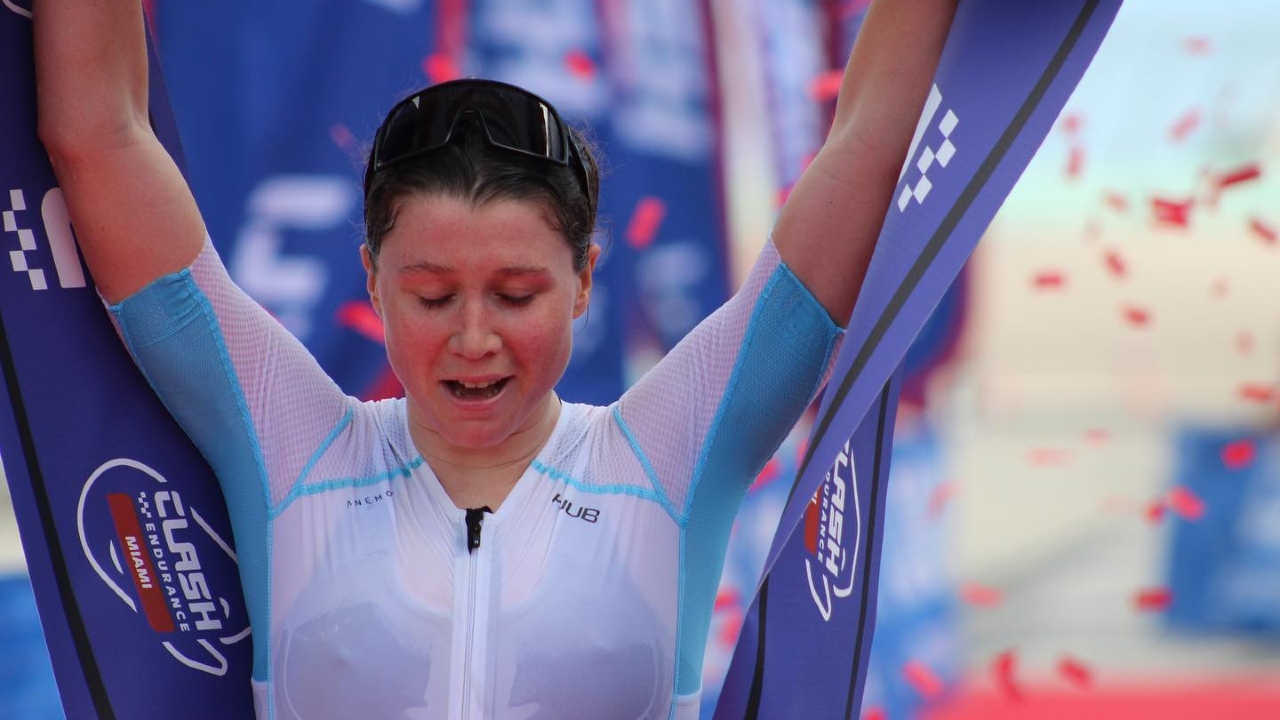 However, Chura will have to hope she can use the longer distance to her advantage in Puerto Varas, as she faces up against Lucy Byram for the second time in as many weeks, after Byram won Clash Miami and put almost five minutes into Chura with an incredible bike.
Byram, who last year won Challenge Wales, will back herself on a similar bike course to the one where she won in Fishguard, as the route in Puerto Varas includes that almost 1,000m of elevation gain and will suit a strong rider like the 23-year-old Brit.
The top-seeded athlete heading into this weekend's event, is a different Brit however, with Laura Siddall toeing the line for the first time in 2023. The 42 year old finished an impressive 10th at the IRONMAN World Championship last October and also finished seventh at the delayed 2021 IRONMAN World Championships in St George in May.
Siddall, who currently sits #26 in the PTO World Rankings, recorded both these results after a second place finish in Puerto Varas last March and will hope a similar dose of success this weekend will set her up for an equally impressive season.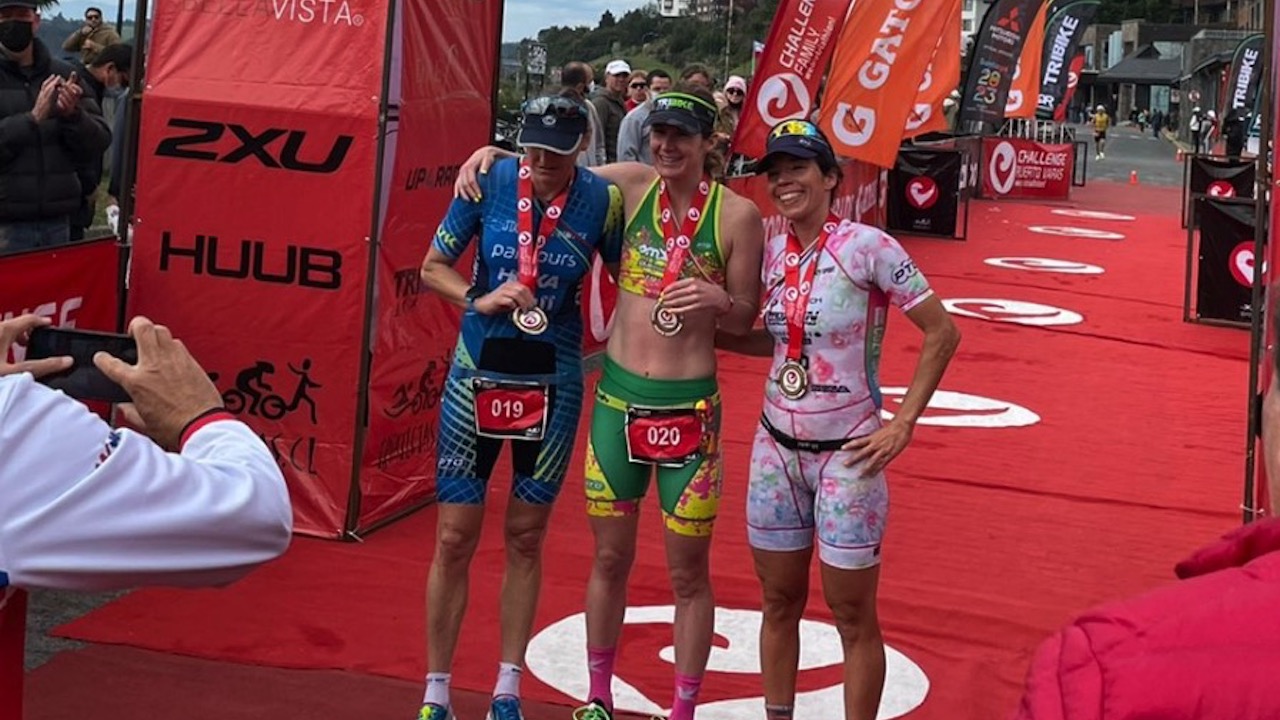 The full start lists for the 2023 Challenge Puerto Varas can be found here.
Prize Money: What's on the line?
There's a total of EUR 19,000 to be raced for which will be paid six-deep as follows, the winners collecting EUR 3,500 each:
EUR 3,500
EUR 2,100
EUR 1,400
EUR 1,150
EUR 850
EUR 500
In addition to the event prize money, results of course will feed into the annual PTO Race to the Rankings bonus pool. In 2023, Challenge Puerto Varas is listed as a Silver tier event.
In addition, Challenge Family has its own annual World Bonus, which has an end-of-season prize total of $125,000. Points can be earned at Challenge (and CLASH) events through 2023, with the points winners collecting a top prize of $25,000, in addition to any PTO and individual event earnings. Positions 2nd-5th on those rankings will collect $16.5k / $12k / $6k / $3k respectively.
Last year Sam Long secured the World Bonus after starting his season with a winning double at Miami and Puerto Varas. Could that be a good omen for Lucy Byram?