We're closing in on the Paris test event a year out from the Olympics and while all the big guns on the men's side have been taking each other on all season, it's been a different story for the women.
Injury has meant we've yet to see reigning champion Flora Duffy race in 2023, though her name is on the start list for this week's test event in the French capital.
And Georgia Taylor-Brown, who took silver behind Duffy in Tokyo, is facing her own spell on the sidelines after tearing a calf muscle.
GTB 'so effortless' – Macca
But there are still a host of top contenders, headed by the in-form home hope Cassandre Beaugrand.
We heard Super League co-founder and all-round triathlon legend Chris McCormack's insight on her a couple of days ago – and summarising that he says: "It's a home games for her, it will be three years on from Tokyo and she's a more complete individual athlete now. She's got to be one of the favourites."
'Macca' has also worked with Taylor-Brown very closely at Super League and she successfully defended her individual crown and helped his Bahrain Victorious Scorpions to the team prize last season.
Of her Olympic hopes in 2024, he said: "Georgia is remarkable. She's a little older than Cassandre and when she's racing, she reminds me of Hamish Carter – who won triathlon gold at the 2004 Olympics. She's so smooth across the three disciplines. She seems so effortless when she does things.
"I wish she'd just have a little bit more mongrel in her, but she's just such a nice person. I would love to see Georgia capture that goal. I just think it'd be incredible.
Knibb has the X Factor
"There's a whole bunch of people in the way of that though. As we've said there's Cassandre. And of course Flora Duffy who beat her to the gold in Tokyo and last year at the Commonwealth Games.
"I think Beth Potter is going to be right there too."
And while World 70.3 winner Taylor Knibb is strong in the water, it's on the bike where McCormack feels the newly-crowned PTO US Open champion could potentially shape the race, such is her strength there – as illustrated by the fact she's also trying to get to the Olympics for the road cycling time trial.
He said: "While Taylor Knibb's not necessarily going to win, she can change the whole dynamic of the back-end of the race.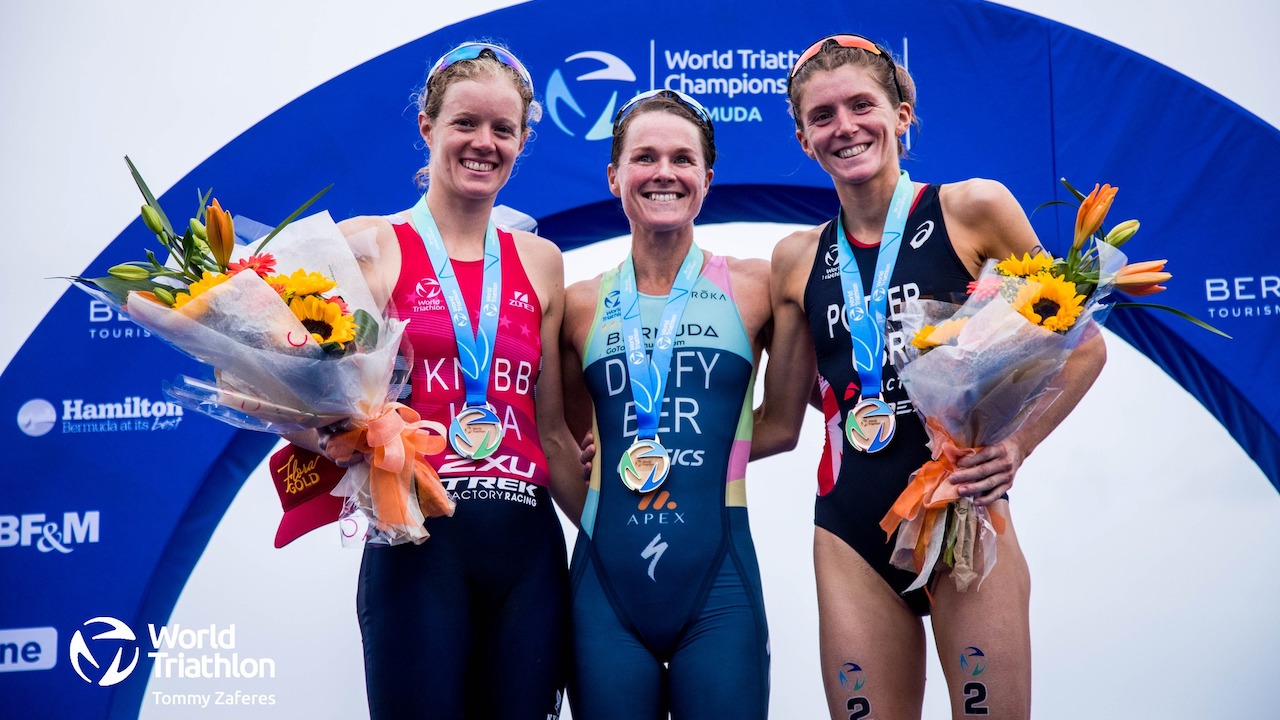 "Her bike strength is incredible and she could potentially bring a lot of people back into play with that bike and take out that sting of the importance of a big swim.
"That's because she is 100% getting to the front – so start looking for those fastest runners who may benefit from being potentially dragged to the front by Knibb if she does find herself back a bit. It's really interesting and she could be a game-changer."
Looking back to the Commonwealth Games last year, Duffy and GTB distanced the likes of uber runner Potter – but getting on Knibb's wheel in Paris could be a way back to the front of the race.