It's always good to get a different perspective on the same race, and the countdown to Sunday's PTO 2020 Championship at Challenge Daytona continues with another preview feature.
Your Editor has already highlighted who he sees at the top contenders for overall victory (WOMEN | MEN).
Here is a different perspective, provided by Chris Hine (www.pureperformancecoach.co.uk). An athlete and now professional triathlon coach, Chris studied at Loughborough University and so has also trained alongside several of the British athletes racing in recent years.
Chris has picked out some of the big names, some under-the-radar athletes who have the potential to surprise, plus several of the Brits racing and considers their prospects and the potential race dynamics.
It really should be a fantastic race to watch.
---
Challenge Daytona 2020 – viewing tips and the athletes to look out for
It's been a strange year, but managing to pull off a race of this magnitude to round off the season is one major triumph to take away. To add a bit of context, this is the first event endorsed by the recently unveiled Professional Triathletes Organisation (PTO). It's a representative body similar to the PGA in golf or LTA in tennis and I believe it is a major step forward for the sport of Triathlon. There are far more detailed articles elsewhere describing the organisation and you can also learn more on their website.
Some notable actions the PTO have taken this year include introducing a ranking system based off your finishing time relative to an algorithm-derived 'ideal time' which dictates yearly bonuses, recognising and accounting for time out the sport to have children, and supporting athletes financially on the ranking system, along with local races, during the pandemic.
The event company, Challenge Family, are delivering the race as they have done for both the 2018 and 2019 editions and the athletes are competing for a $1.15 million prize purse and notably, each athlete takes home at least $2500.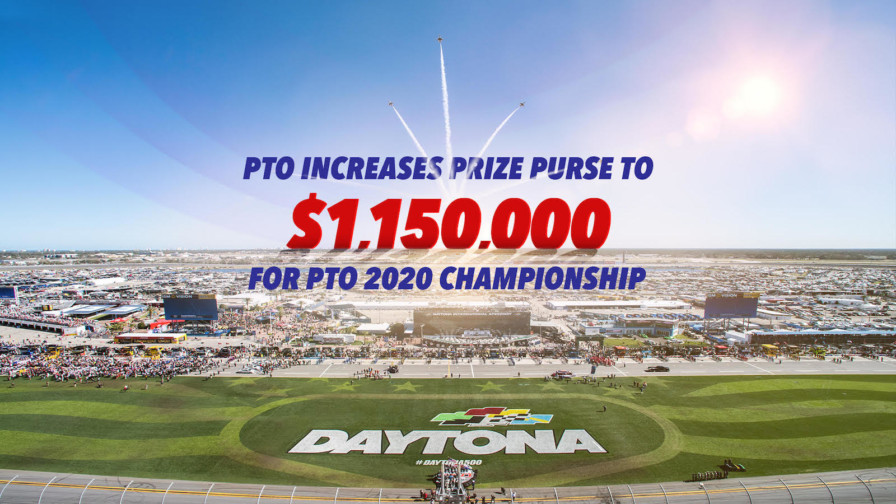 The top 40 athletes on the ranking system were invited along with wild card picks, mostly from the shorter distance Olympic side of the sport, Challenge Family picks, home nation invites and those athletes who qualified in eligible races leading up to the event.
The distance is somewhat hybrid given that the swim is longer (2000m) but the bike (80km km) and run (18km km) shorter than the conventional 70.3 distance, which is likely to favour those athletes making the jump up from Olympic distance (1500m swim, 40km bike, 10km run). The course is all set out at the Daytona International Speedway making it a perfect location for race organising in the current climate but also, extremely flat, meaning speeds are likely to be very high and aerodynamics will play a major part. The 2019 edition saw Lionel Sanders win averaging over 48kph on the bike leg and over 3.15/km pace on the run leg, along with Paula Findlay averaging 42kph on the bike and over 3.43/km pace on the run (distances 60km and 8.2 miles respectively).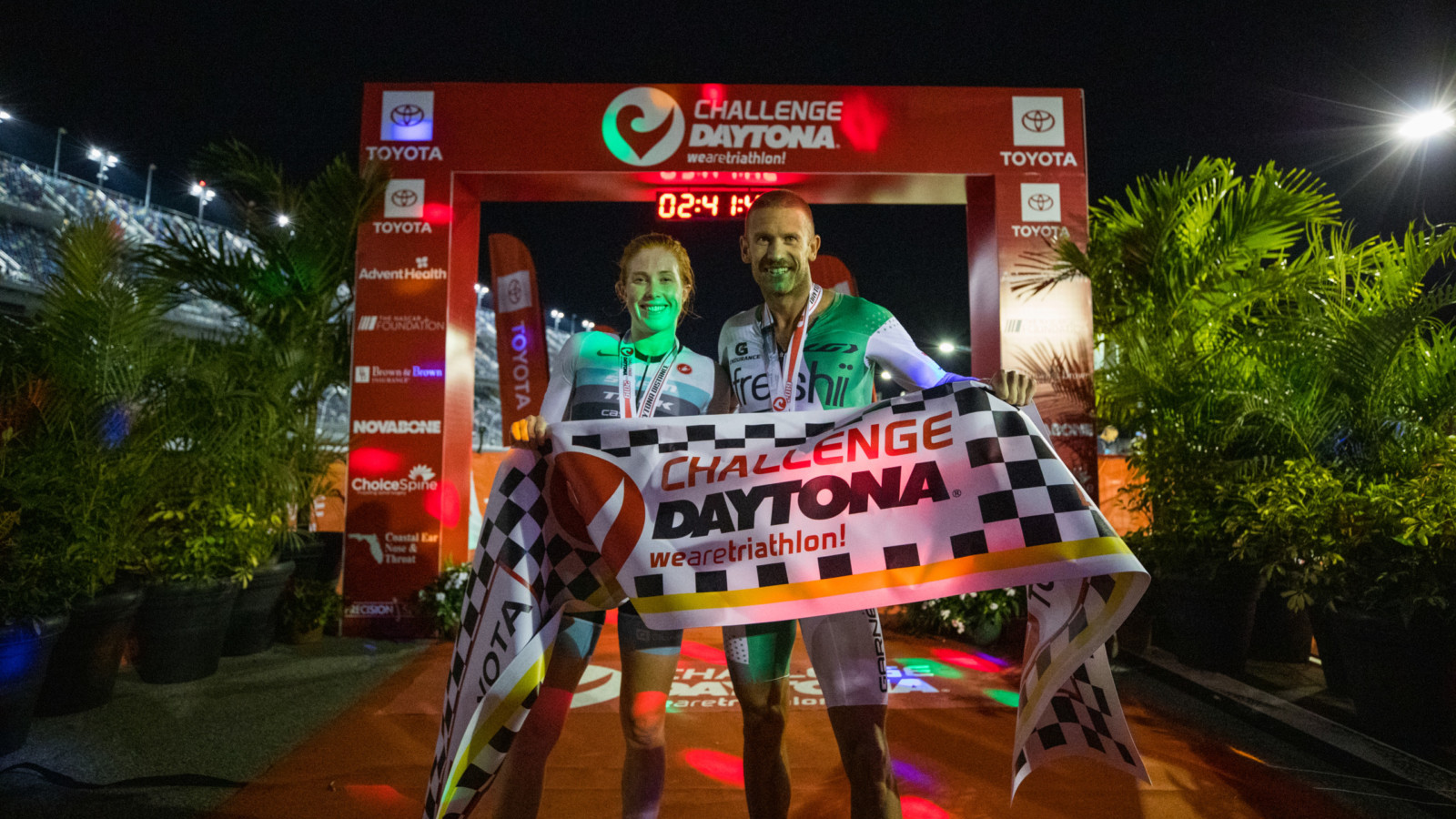 One of my first memories spectating Triathlon was seeing Tim Don with the Hy-Vee Triathlon in 2010, taking home a huge prize purse in a very competitive field. I remember the anticipation built into that race, given the quality of the field and this seems like a whole new level with the amalgamation of both short, middle and long distance athletes coming together. It is also really cool to see Tim racing at that level again 10 years later, especially with the recovery from his crash.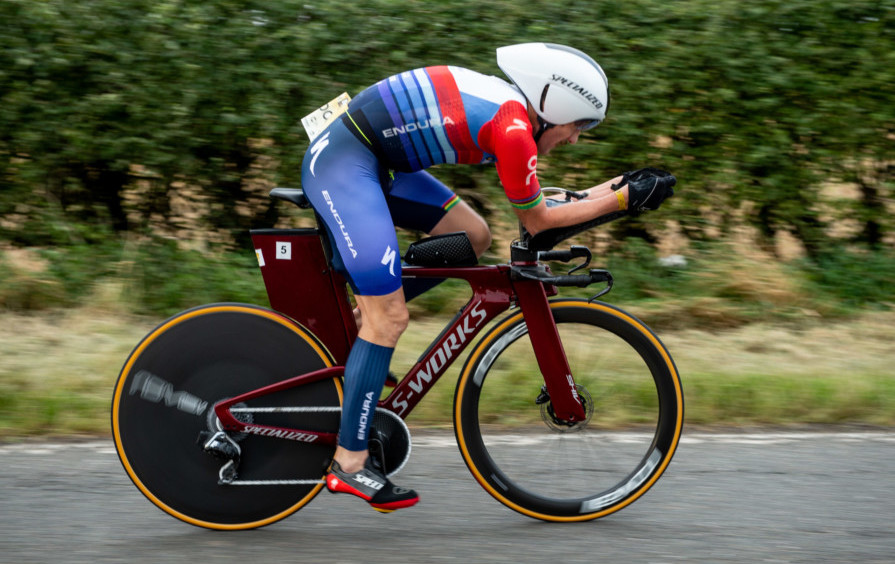 Based off recent form and the course profile, I've put together athletes to look out for, however one thing to bear in mind, is without many races to analyse this year and the strength of the field, there is bound to be some surprises!
Magnus Ditlev – Denmark. Only 23, Magnus won Ironman (IM) 70.3 Gdynia in September this year with an almost superhuman bike split and held up well enough on the run to win in a comfortable margin. He also rode very well at Dubai earlier in the year but seems to have progressed again since then. His social media shows some recent testing on the track and if there is even a slight percentage improvement on Poland, I anticipate he will be moving near to the front of the field early. It seems unlikely that he will swim in the front pack but will likely have a small enough margin to work back to the front.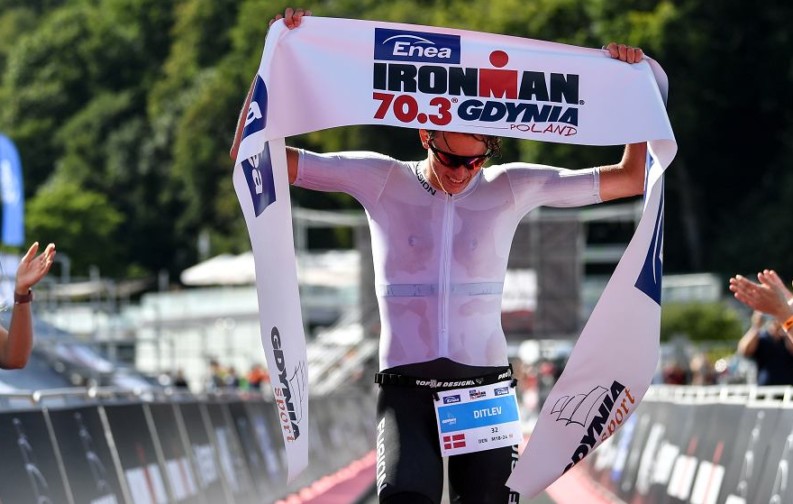 Katrina Matthews (GB). With an unbeaten 2020, Kat has had an incredible year and has to be a top British contender. Winning IM 70.3 Tallinn, Outlaw X and IRONMAN Florida, she is on a roll. With the swim pedigree in the field, expect to see Kat similarly making her way near the front early in the race during the bike and run leg. Her splits so far this year put her right up in contention.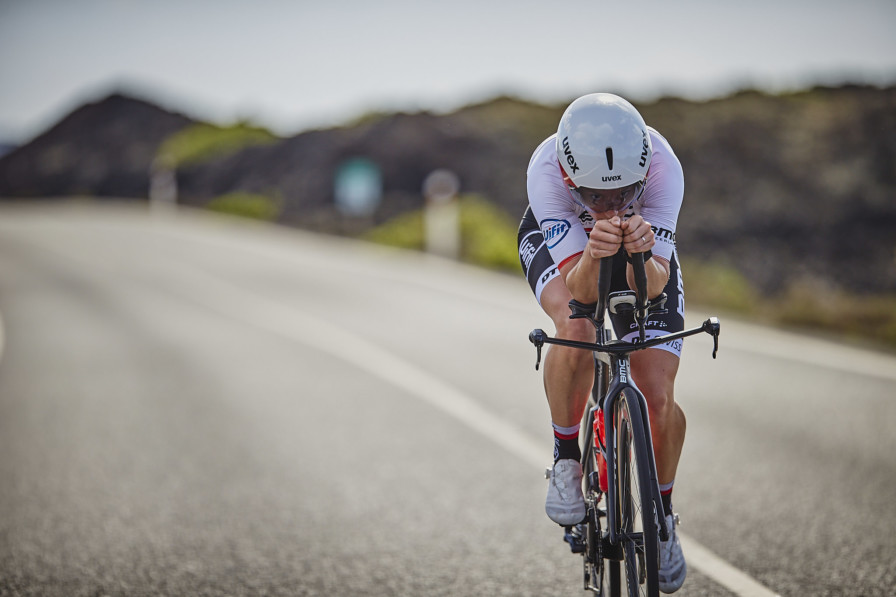 Daniel Bækkegård – Denmark. Another very strong Danish athlete and well established in long course racing, Daniel beat a strong field including Sebastian Kienle to win IM 70.3 Tallinn with all round strong splits. With that form in mind, expect him to feature near the front of the race from the off.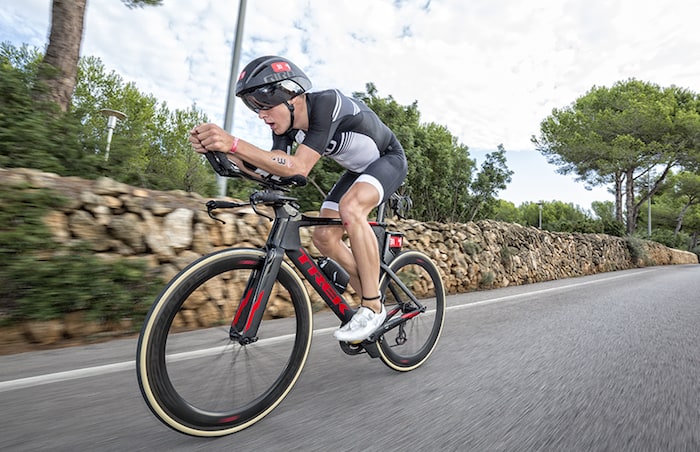 Nikki Bartlett – (GB). Another super strong British athlete and a familiar face from when I lived in Loughborough, expect to see here move through the field on the bike and run. She completed a race preparation session with us once riding around Loughborough and we got to see that strength first hand! She was second to Kat at Outlaw X in September with a really strong performance and with her bike and run ability she could really move her way through into contention.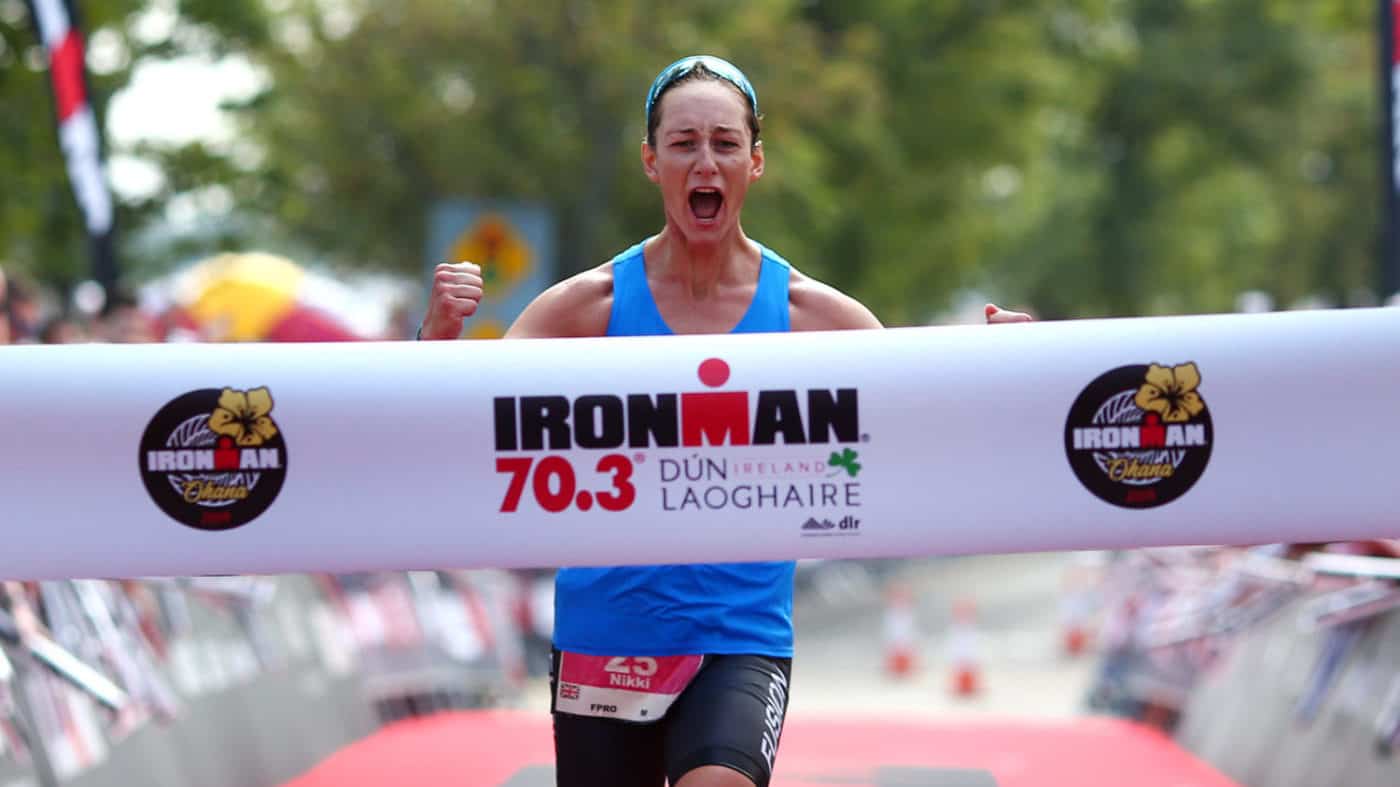 Alistair Brownlee – (GB). Double Olympic champion and my pick for the win. He recently went toe-to-toe with Vincent Luis over sprint distance in Valencia, so I dread to think how that is going to translate to this distance given his experience racing long course racing now. I've seen some pictures of him dialling in his equipment and position at the wind tunnel at Silverstone so I have no doubt he is well equipped for what is to come. If Jan Frodeno were racing, he may have proved a big hurdle, especially given the result at the IM South Africa 70.3 Worlds in 2019 where they were side by side until the run where Jan won after a mind boggling 1.06.33 half marathon from Alistair's 1.07.39. Alistair has a lot more long course racing experience under his belt now and just seeing the quality of that Valencia result, it is hard to look past him. What is also interesting is how his brother may fair, having likely passed down some of the lessons he has learnt to him. I wouldn't be surprised seeing Jonny in the top 5 if he's got familiar enough on his TT bike.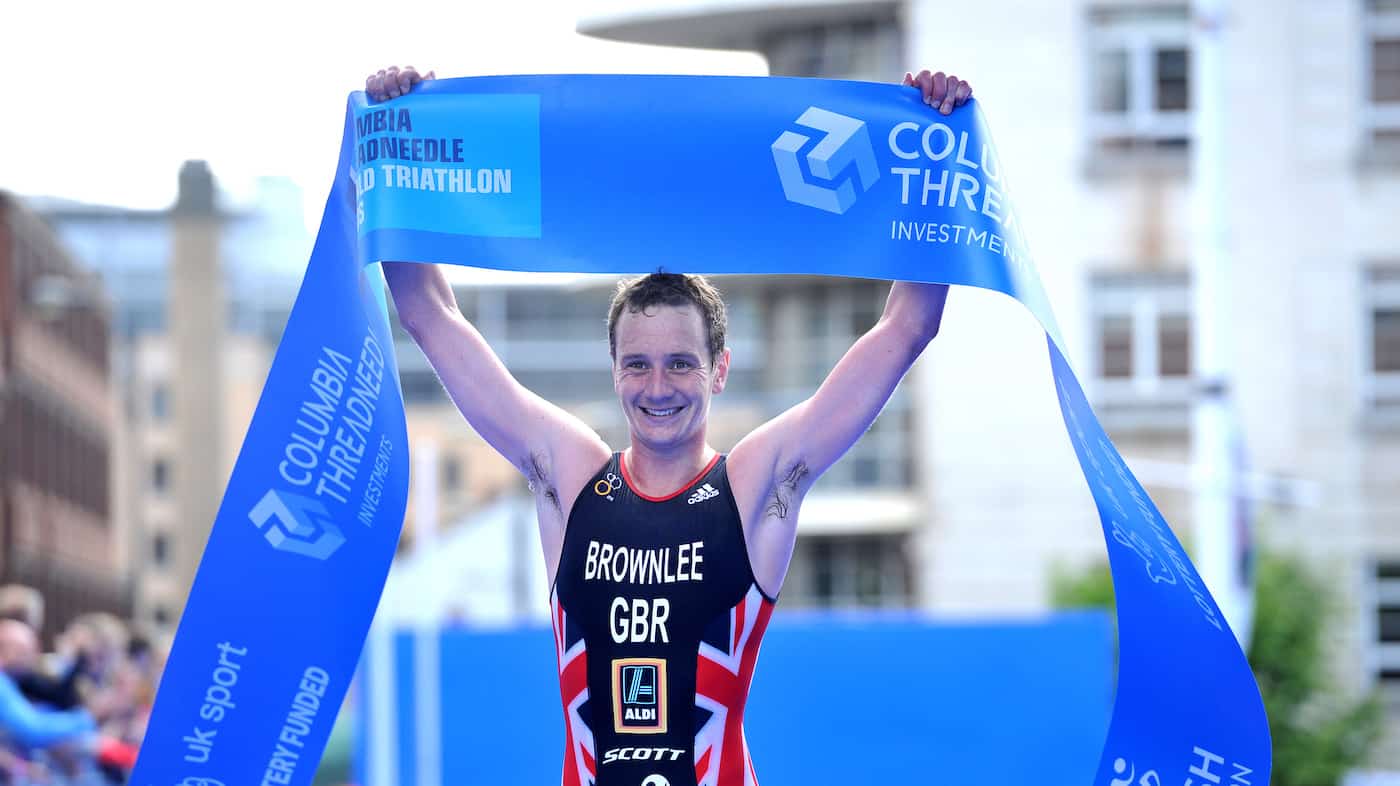 Anne Haug – Germany. Another very well accomplished and experienced athlete, Anne is a likely top spot result. Her running form was almost unstoppable in 2019, winning Kona and IRONMAN Copenhagen along with second at IM 70.3 Dubai in a rapid 1.16.23 which isn't an unusual split for her. I haven't seen any results for 2020 but I would fully expect her to be ready to roll for this given 2019's evidence. Other athletes will hope for a similar opportunity to the 2018 70.3 World Championships where both Lucy Charles and Daniela Ryf built up a big enough deficit on the bike to evade the inevitably fast run split.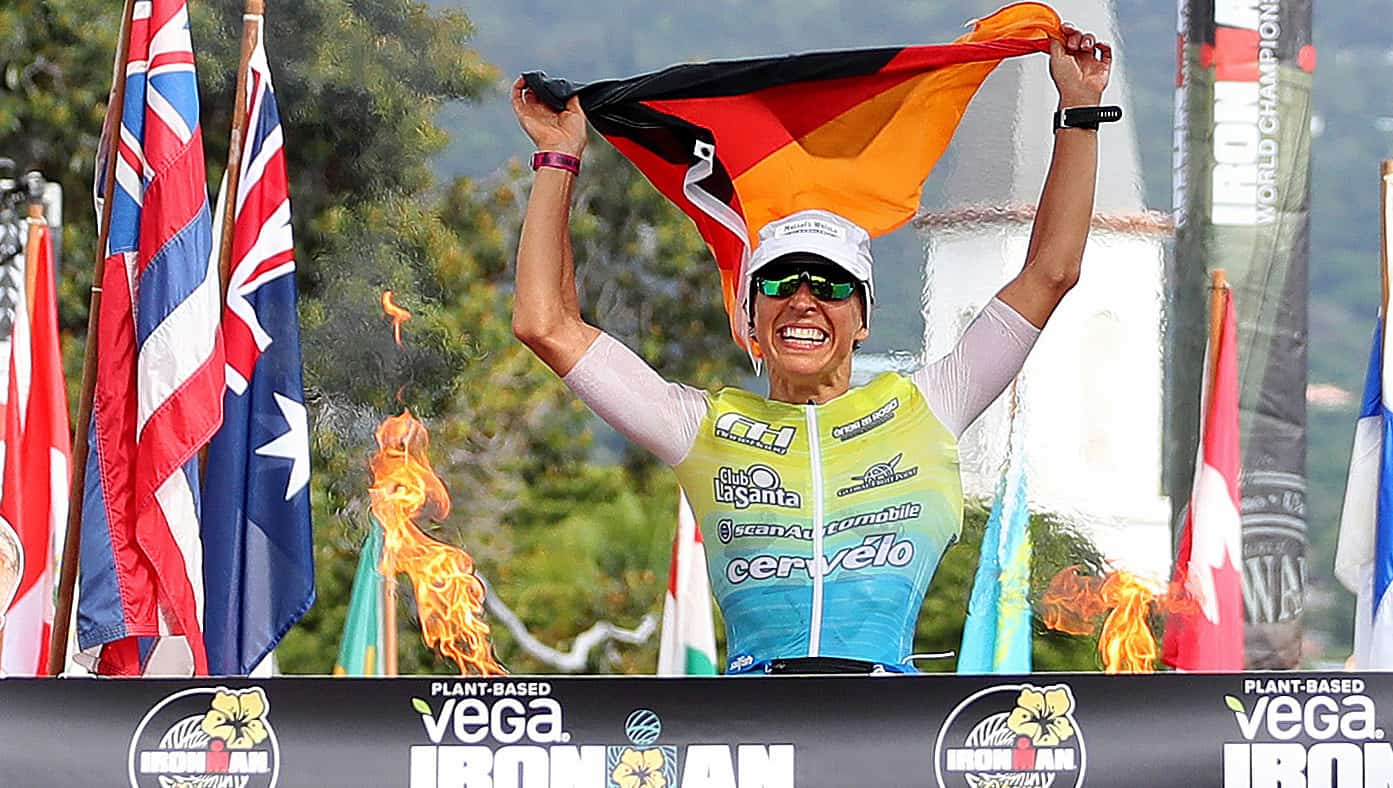 George Goodwin – (GB). An athlete I raced with when I was younger and has been getting the work done quietly, resulting in big progression with multiple 70.3 wins over the past two seasons. I saw him race in Nice for the World Championships last year and despite fading on the second 10km, was hugely competitive and initially matching those who went on to top-5 results and top-3 run splits on the day. He recently won Outlaw X convincingly and he is another that I would expect to see moving through the field amongst those already mentioned.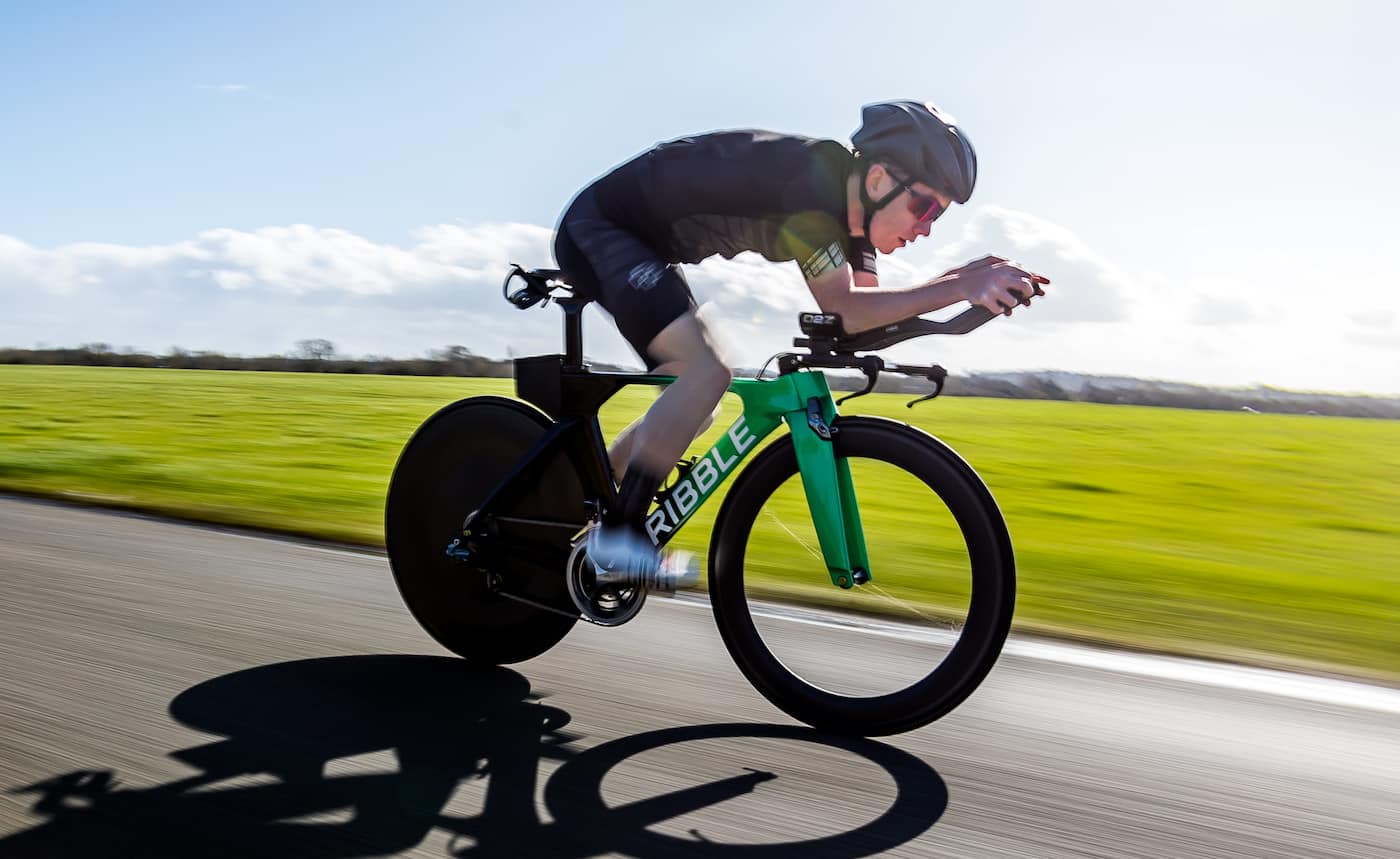 Holly Lawrence – (GB). Another well-established and strong all-round athlete who has been very consistent over recent years and recently won IM 70.3 Cozumel in September. Also, another who's strength I've seen first-hand, this time in a training camp in the Canaries, just as she was making the transition up to long course racing. With her results at similarly flat races in the Middle East and Elsinore last year, she could be the athlete putting the necessary time into Anne Haug on the bike.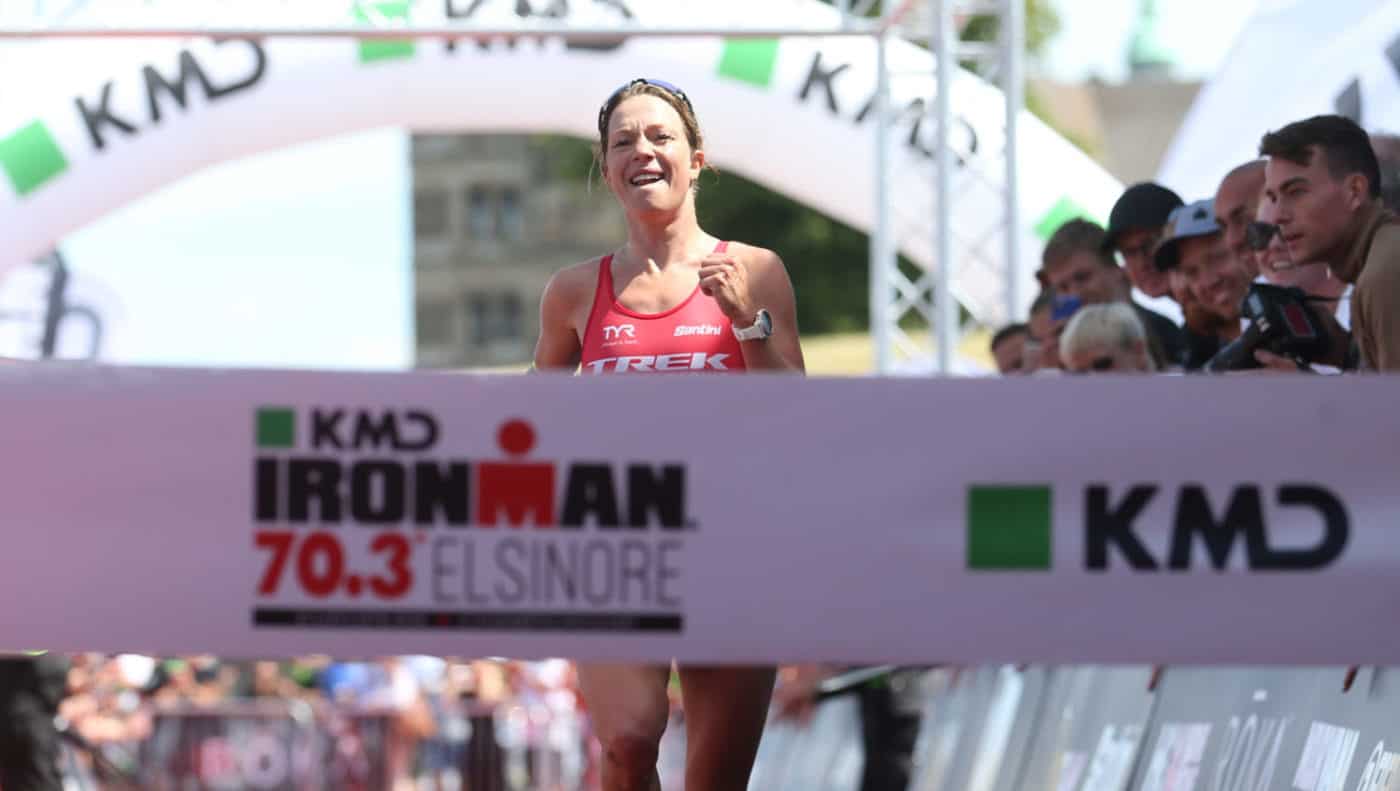 Tom Davis – (GB). I worked with Tom in 2019 as he was consolidating himself in the Pro field and he seems to be going from strength-to-strength. Given his results at Challenge Salou and IM Elsinore last year, he has shown he can compete against the best and with developments in his run this year shown at IM 70.3 Gydnia and Outlaw X he could be going a step further. Expect to see him near the front of the race from the start.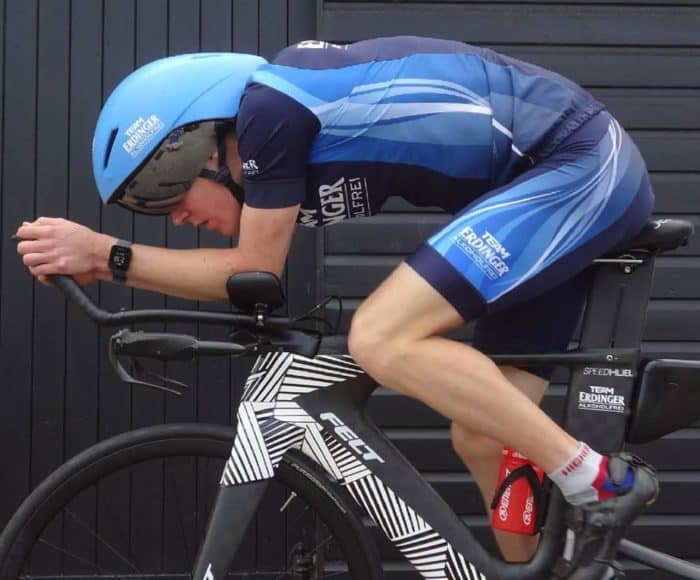 Lisa Norden – Sweden. With multiple WTS wins, a notoriously closely fought silver medal at the Olympics and more recently, multiple 70.3 wins, Lisa is well equipped to handle the high calibre races. She recently won IM 70.3 Gdynia with an incredibly quick bike split and so I wouldn't be surprised to see her at the front of the race at some point. She defended her title this year in the Swedish National Time Trial Championships so clearly has some serious strength there.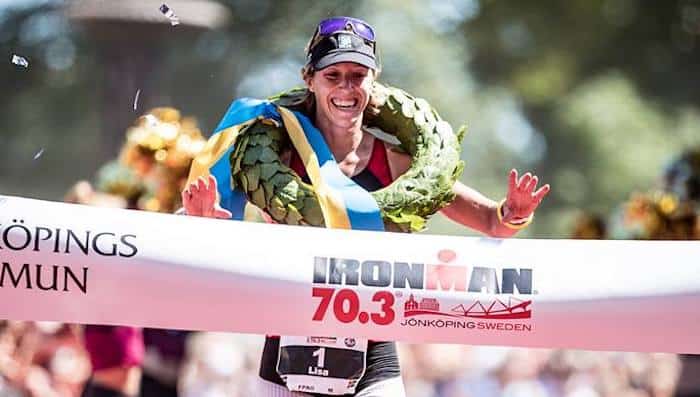 Morgan Pearson – USA. Taking a spot provided by the home nation, Morgan brings some seriously quick running to the table having recently won the Michigan pro half marathon in 1:02:15. I randomly saw this on an Instagram story since I follow Tinman Elite (US based running team) where he came flying through in a close battle to take the win. He's also backed that up the late season ITU races taking 8th Hamburg with the second fastest run split, narrowly to Alex Yee. It usually takes some time to really embed the time trial position and race craft, but if he is able to stick near the front, he is undoubtedly worth looking out for on that run leg.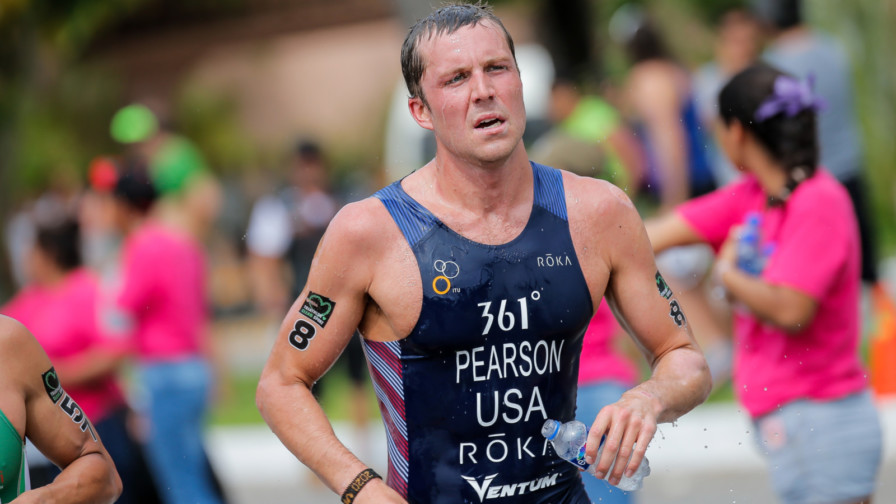 Vincent Luis – France. In an unbeaten 2020 and with the number one ITU ranking, Vincent is the most notable short course athlete making the jump up. With no evidence of previous long course races, it's hard one to call, but previous evidence suggests it takes some time to deal with the speeds that will be on shown on the bike on Sunday. I'm sure there has been a lot of detail with his fit onto the Shiv and there may even have been some preparation early in the year, pre-empting the demands of longer distance racing, which could prove that wrong.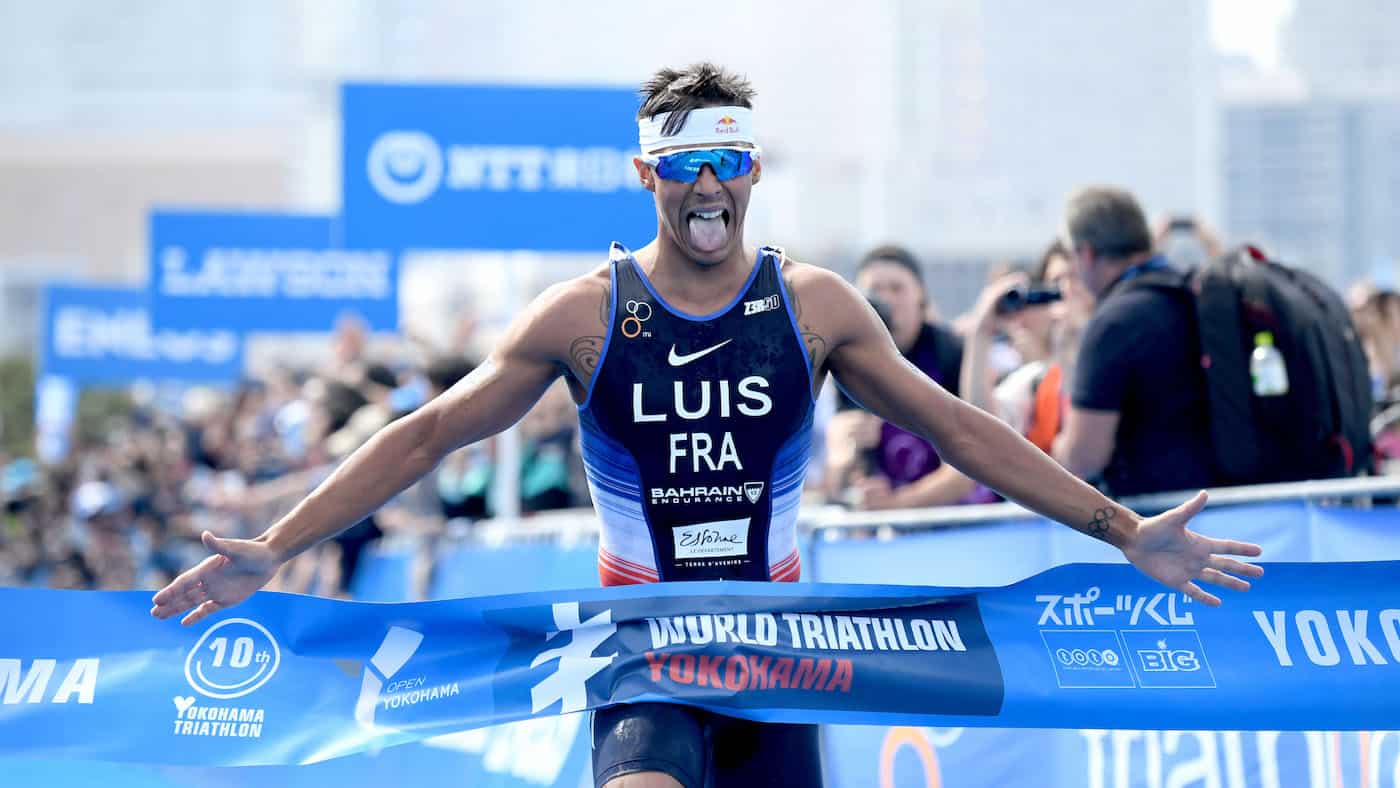 Jodie Stimpson – (GB). Another well renowned GB athlete and a must mention now I live in the West Midlands! Jodie has produced the goods in similar course profiles in the middle east and is strong across the board, so if the TT work has been well embedded, Jodie could be a consistent feature near the front of the race.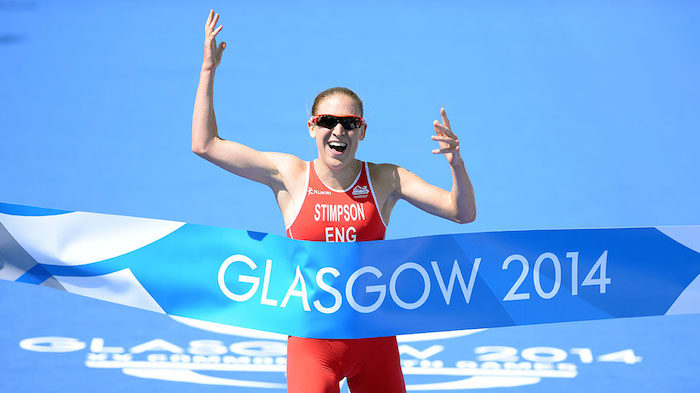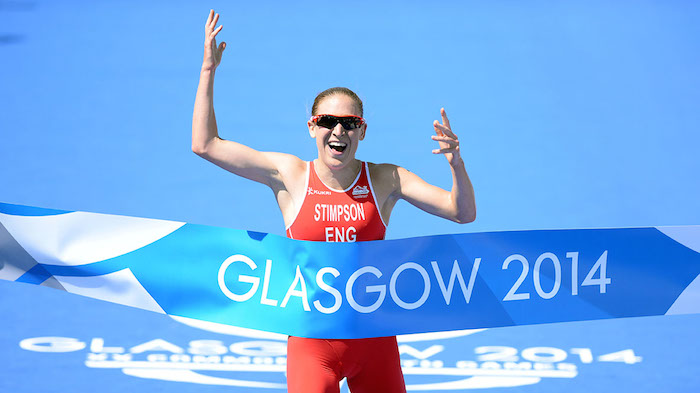 My final mentions go to Sebastian Kienle and Lionel Sanders since both will be moving through the field on the bike. Sebastian has pedigree getting the top spot in high calibre races, including very similar course profiles like the Challenge Championship in Samorin. He is notoriously well dialled with his aero position too.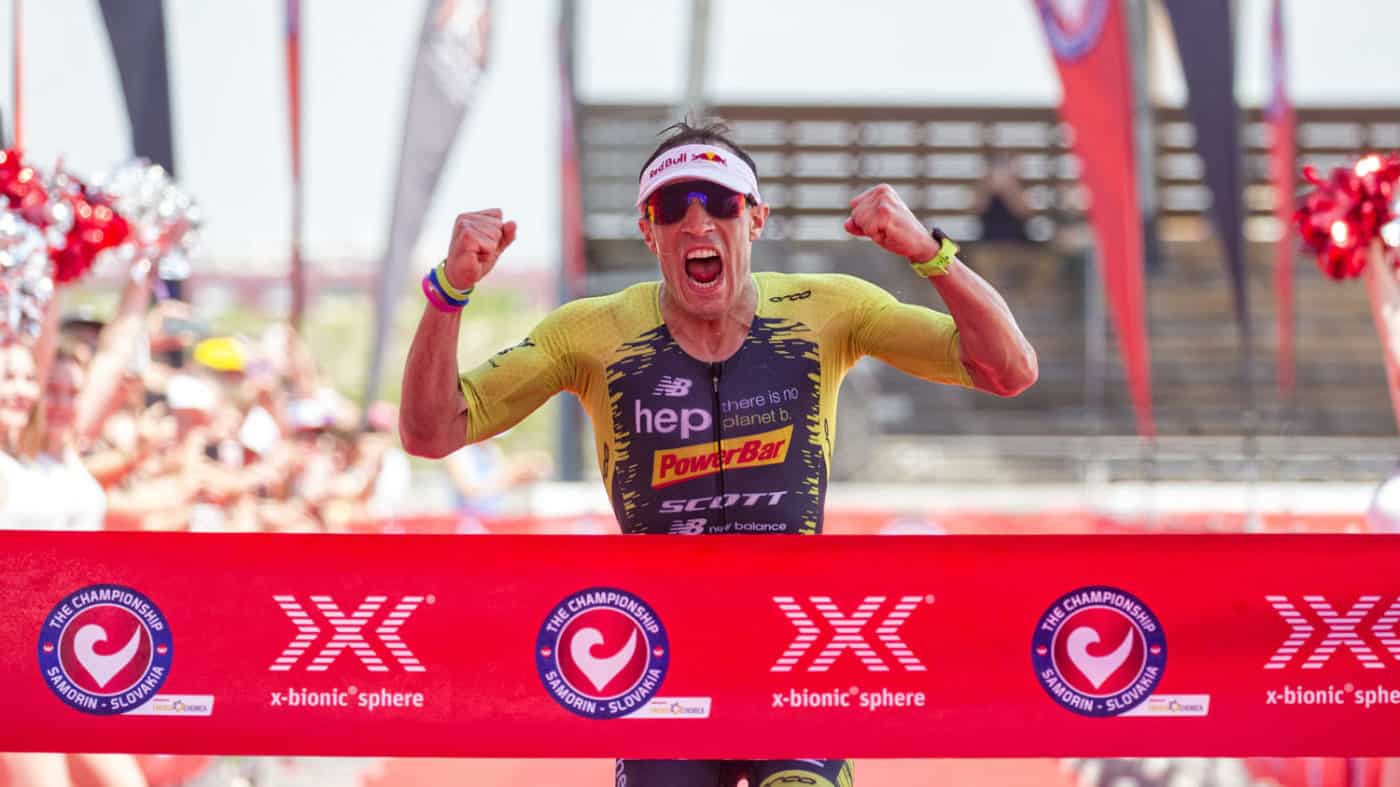 Lionel has incredibly good physiology, well showcased in the Zwift races through this season and won the 2019 edition in Daytona. For both athletes, I think they will constantly be moving up, but given the longer swim and shorter bike and run it will be a big ask to make it through to the top spot.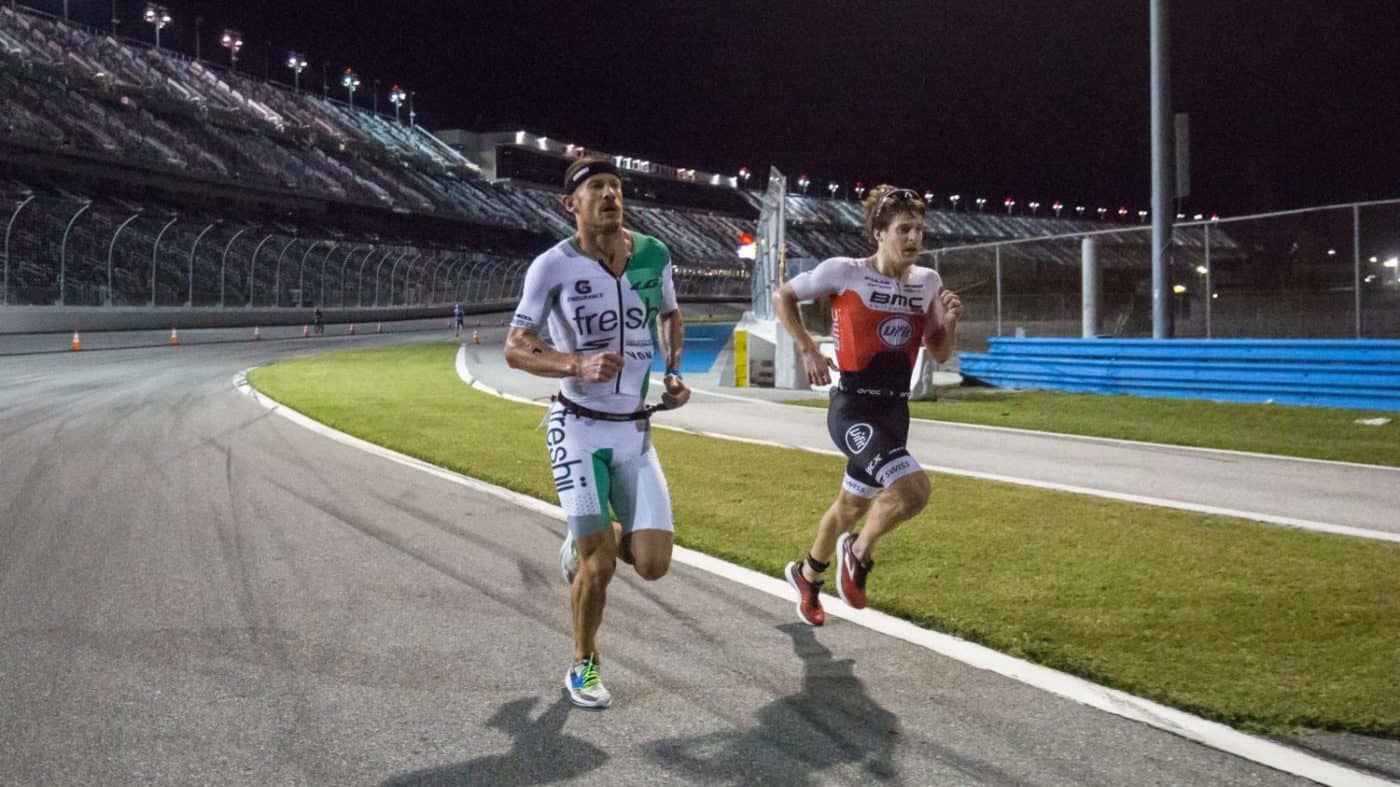 This leaves out a serious number of athletes and serious contenders, but I hope that gives some context for what to look out relative to how the race may play out on Sunday and some of those flying the GB flag.
I'm really looking forward to seeing the improvements made with the coverage and I hope that clear splits, athlete tracking on the swim and footage throughout the field is available. All in all, a win for the sport of Triathlon this year and an exciting spectacle to come on Sunday.
---
For more news on the Professional Triathletes Organisation, Rankings, Collins Cup and more, check out our dedicated section on the site HERE.