The path to Kona for Kristian Blummenfelt and Flora Duffy received a huge boost on Friday with news that both Olympic Games Triathlon champions from Tokyo 2020 would be "extended a special invitation to compete at the 2021 Supersapiens IRONMAN® World Championship®"
Blummenfelt has been typically bullish on his race prospects – despite never having started a race over the distance – stating post-Tokyo, that he wanted to win in Kona… this year.
We've not heard, yet at least, any news on whether the IRONMAN World Championship is even on the radar for Flora Duffy this season.
Qualification hurdle removed
Looking at Kristian specifically, that was going to create a demanding series of races. IRONMAN Frankfurt next week was on his (Kona qualification) schedule, followed six days later by the World Triathlon Championship Series Grand Final in Edmonton, where he seeks to add the World Triathlon title to his C.V., currently sitting second in the Maurice Lacroix World Triathlon Championship Rankings, to Great Britain's Alex Yee.
With his Kona qualification requirement now removed, it looks like he will make his debut over the full distance on the Big Island, with their Olympic Games victories providing a "professional triathlete qualifying exemption."
"We congratulate Flora and Kristian on their fantastic performances in Tokyo and in celebrating their accomplishments, we are pleased to provide them the opportunity to carry their success to our world championship events. The extension of these invitations to both the male and female Olympic Gold Medal winners aligns marquee events within the overall triathlon event calendar, showcasing just how impressive our professional triathletes are across multiple distances," said Andrew Messick, President and Chief Executive Officer of The IRONMAN Group.
"After a very difficult stretch for the sporting world, we believe that offering these slots will help to continue to promote triathlon, including the accomplishment of those at the pinnacle of short course racing."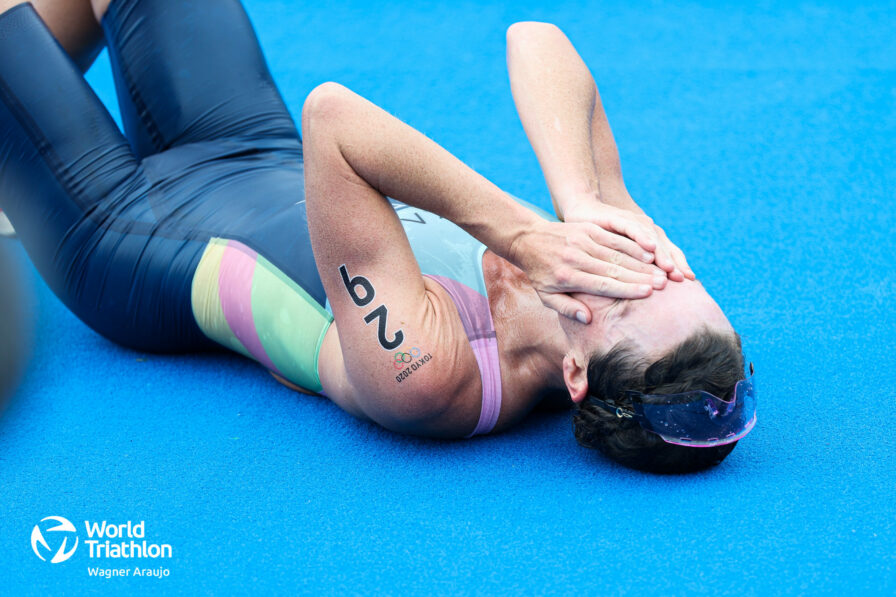 Is a Golden Slam now feasible?
Is the impossible now, slightly more possible?!
With the requirement to race IRONMAN Frankfurt next week removed, that could mean the following:
His prospects of becoming World Triathlon Champion (at the Grand Final in Edmonton) have surely increased, without the need to race with IRONMAN fatigue.
With a slightly lighter schedule, the IRONMAN 70.3 World Championship (remember, he was fourth in 2019 on a course that arguably didn't suit him), is now far more likely to be part of his Kona preparations as well as being able to prepare properly for it, en-route to Hawaii.
The IRONMAN World Championship, while raced for the first time with zero experience over the distance, will now be arrived at with less fatigue thanks to this news.
A three-time winner of the IRONMAN 70.3 Middle East Championship in Bahrain, winning in St. George on September 18 is a very real prospect for Big Blu.
The stats for a debut winner in Kona are massively against him… BUT, is it possible that he could be lining up on Dig Me Beach on the second Saturday in October, as Olympic Champion, World Triathlon Champion, IRONMAN 70.3 World Champion and with just one remaining?
That would surely be the triathlon equivalent of Steffi Graf's 1988 Golden Slam in tennis.
Collins Cup impact?
Both Blummenfelt and Duffy are not qualified, by ranking, for their respective teams for the Collins Cup on 28 August in 2021 – but this news might, certainly for Blummenfelt, have increased the prospects of them receiving a Captain's Pick for the final two discretionary places.
Previously, with IRONMAN Frankfurt (August 15) and Grand Final Edmonton (August 21) on his schedule, even the frequent racer that Kristian is, may have considered a break was required on August 28, with Kona / St. George ahead.
Now – with Frankfurt surely off the table – his chances of joining friend and training partner, Gustav Iden, In Team Europe will surely have increased?
We should find the answer to that one out on Monday, after this weekend's final round of qualification races in Gdynia, Switzerland and Boulder.