What does it take to win an Olympic gold medal?
I can't actually answer that one… but here, in part, we can provide some detailed insight into at least one element of what it took Flora Duffy to earn Bermuda's first ever Olympic gold medal in the women's individual triathlon event.
Courtesy of Hammerhead, we can bring you the data and analysis behind Flora's bike ride at the Tokyo 2020 Olympic Games.
Flora uses the Hammerhead Karoo 2 bike computer, something we recently reviewed, and the brand have even produced a Bermuda-specific colour-kit for the product, with proceeds from the sales of the kits going to the Flora Fund, to support young Bermudian athletes.
Watts it all about?
Earlier this year we profiled Flora's bike, the Specialized Tarmac SL7 in our Pro Bike series, highlighting that Flora uses a Quarq SRAM Red AXS power meter, that will be paired to her Karoo 2 head unit. We can now get a real insight into her ride in Tokyo, with the actual power file from Flora's ride.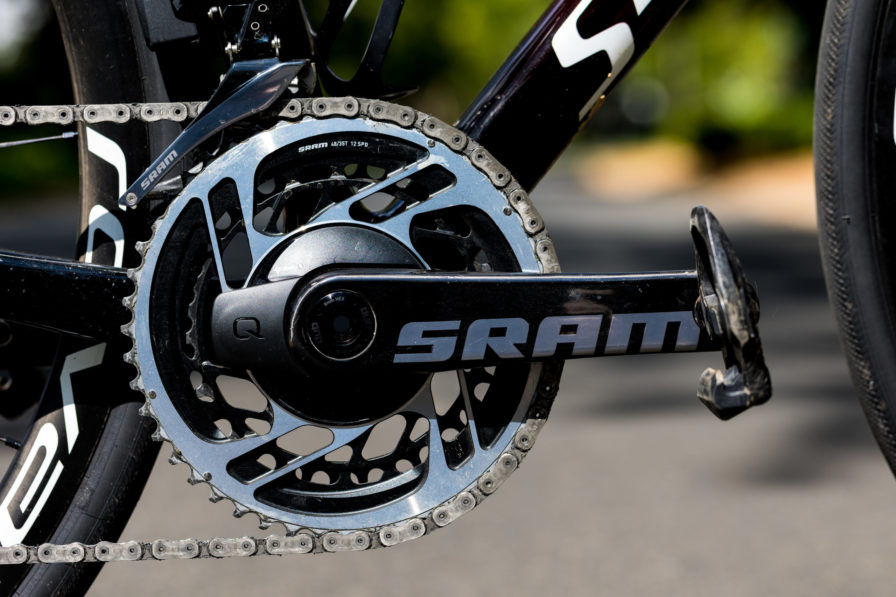 To help us interpret the data, I called upon the input of Matt Bottrill (www.mattbottrillperformancecoaching.com). Matt is one of Great Britain's best ever time-trial riders, with multiple national titles and competition records to his name.
Still a fine rider in his own right, these days he is also the cycle coach to many of the world's best triathletes, and is regularly called upon for his expertise and experience by riders from all over the globe. When Victor Campenaerts was planning his successful attempt on the Hour Record, it was Matt's experience he called upon.
Data is great, but what does it tell us? What is the story behind Flora Duffy's Tokyo numbers?
The Basics – Statistics
Speed / Cadence
Average Speed – 22.6 mph
Max Speed – 35.3 mph
Average Cadence – 91
Max Cadence – 127
Power
Average Power (AP) = 226 watts
Normalised Power (NP) ** = 237 watts
Variability Index (NP/AP) *** = 1.04
Peak Power = 623 watts
** Normalised Power is a power averaging method, measured in watts, used to compensate for changes in ride conditions for a more accurate depiction of power expenditure.
*** Variability Index is a way to measure how smooth or "variable" your power output was during the ride. It is calculated by dividing your Normalised Power by your Average Power.

Power Profile
Peak 10 secs – 473
Peak 30 secs – 346
Peak 1min – 306
Peak 5mins – 255
Peak 10mins – 246
Peak 20mins – 241
Peak 30mins – 235
Peak 1 hour – 229
Watts the story?!
Ok, so there is the base data, but what does it tell us? Let's rewind to the race and help put it all in context.
We saw seven athletes (Duffy plus Jessica Learmonth, Georgia Taylor-Brown, Katie Zaferes, Vittoria Lopes, Laura Lindemann, Summer Rappaport) make a clear breakaway in the swim, leaving the water a full 30 seconds before the first of the chasers, Emma Jeffcoat (AUS), was next to the exit ramp. How did the bike start?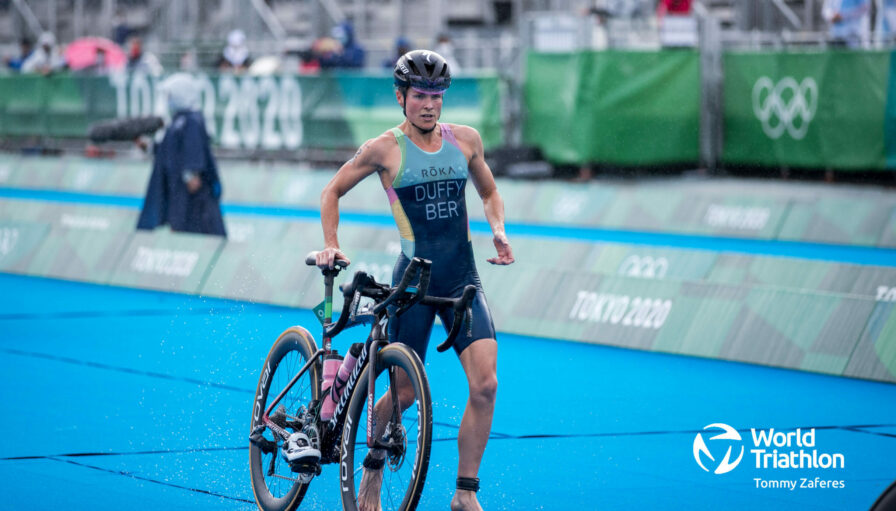 As expected, that group pushed hard immediately out of T1, as Matt explains: "Lap one power is really high, 255 watts average / 260 normalised, but the speed is 22.2 mph [Ed. the circuit was very wet when the race started].
"However, it was on lap two (of eight) that the group really got established and settled into the circuit. Speed increased slightly (22.3mph), despite power dropping a little (234 average / 246 normalised)."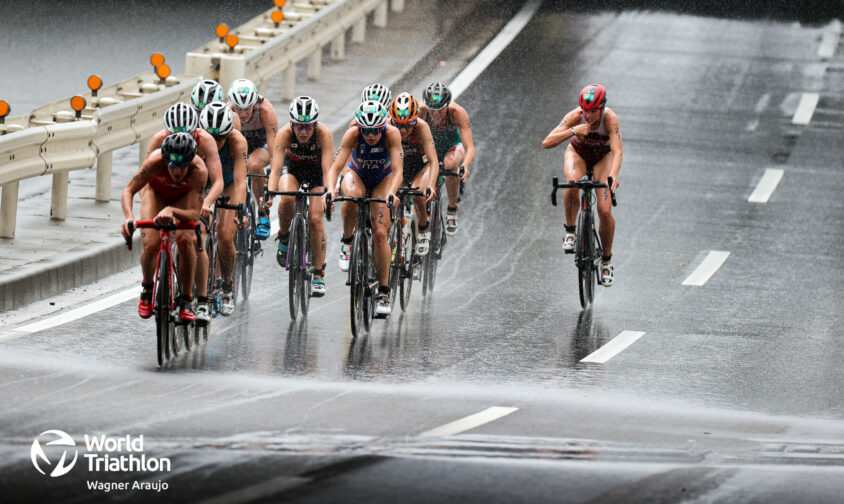 With the weather improving (slightly), and the group into a good rhythm, the fastest speeds were seen on lap four, with a 24.3mph average for the peak five minutes.
Not just power – cadence…
Matt has always used the term 'power is nothing without control', and he identified an interesting element within the power file, suggesting that Flora was being very smart in her racing approach.
"What's interesting is that cadence starts to lift around the 20-minute mark. With the group established and working well, this would allow the body to recover from those initial efforts to ensure the group stayed clear, helping to clear some of the lactic build-up. Her average cadence for the whole ride was 91, but she did lift that to over 100 to allow for some recovery.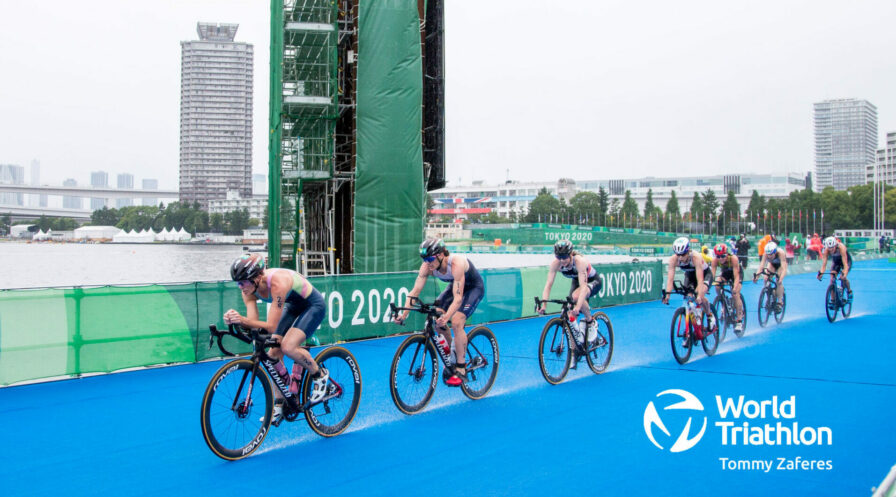 "There's also a really good block between 35 and 40 minutes, where she really lifts the cadence to over 95, but maintains speed by using aerodynamics and maintaining a low body position.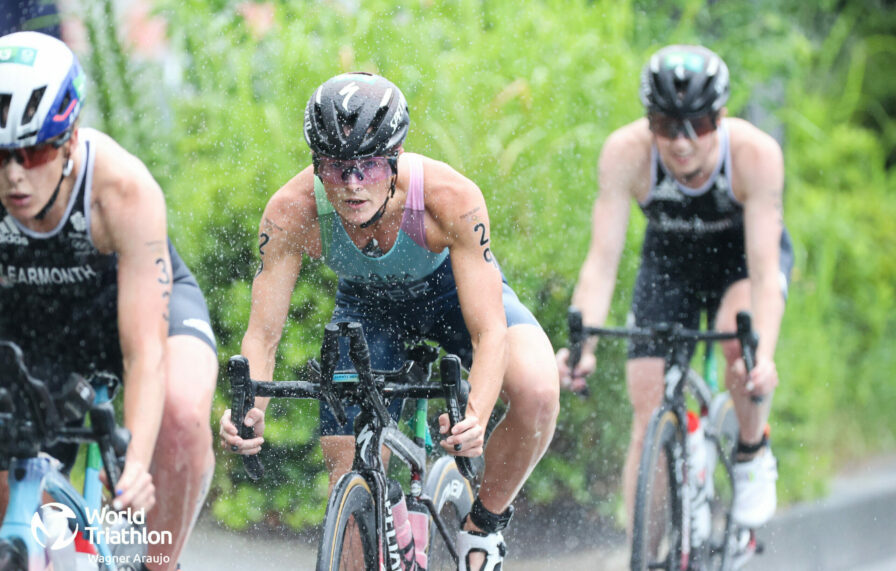 "We haven't got heart rate data, so we can't compare against that to establish the impact of that."
Preparing for the run
Over the second half of the race, the lead group had built a big lead and were seemingly in no danger of being challenged for medals by the chasers. As a result, the power drops (211 average / 219 normalised).
"It's very clear at this point that Flora was optimising her position on the bike (and within the group), to save energy for the run – and was totally in control", said Matt.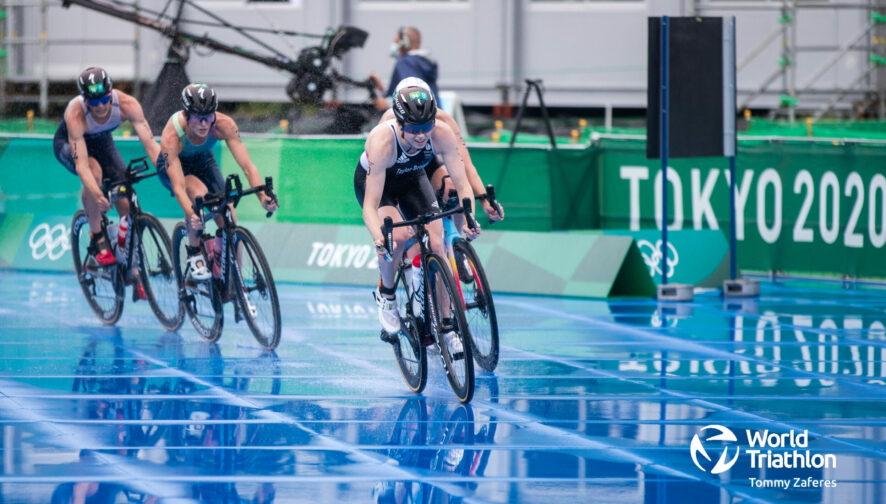 Preparation
If Flora was in control on the bike – a view backed up by the data – she was also in a class of her own on the run course. Given the nature of the bike course, Matt is also very impressed by how well prepared she clearly was for the race.
"Considering the demands of the event, you can see the training she would have done to allow her to run the time (33:00) that she did.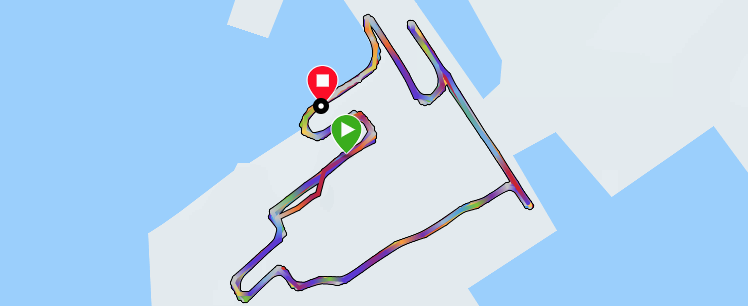 "There's so many twists and dead turns which really impact your quads and calves, so it is a testament to her coaching teams that she trained to optimise the particular demands of this course."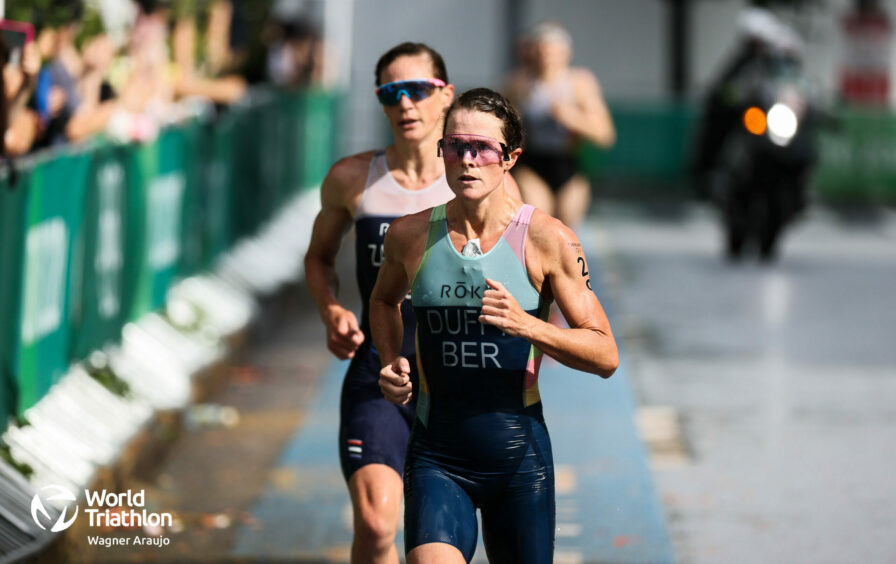 Perfect pacing – and technique
In middle and long-course non-draft racing, we are used to athletes trying to optimise their pacing and remain consistent across the 90km/180km distance. A measure of that pacing, the Variability Index (VI), typically sees athletes wanting to see that NP/AP ratio at around 1.05 or less. Draft-legal racing, on criterium style courses will typically force greater power spikes – but Flora's data suggests she was able to reach T2 via a smooth and consistent ride, setting her up for that great run.
"Overall, the VI is not that high at all – 1.04 for the duration. Again, this provides evidence that Flora was in control of her pacing – and had more to give.
"It would also suggest that she is not braking too hard into corners and then requiring a big acceleration to get back up to speed gain. That suggests she is also very good technically, an excellent bike handler."
A five-time XTERRA Off-Road Triathlon World Champion too, Flora has long been regarded as perhaps the mostly technically adept in the World Triathlon peloton. Those skills certainly paid off in Tokyo.