Fresh from becoming the first person to retain a Commonwealth Games triathlon title, Flora Duffy has her sights set on the Collins Cup next.
Bermuda's reigning Olympic and World Champion has raced just once over the middle distance – a win, not surprisingly, at IRONMAN 70.3 South Africa in 2020 – so she would require one of the two available wildcards.
But surely the Team Internationals skippers Erin Baker and Craig Alexander won't hesitate to nominate an all-time great, one who is now in prime form after a frustrating start to the season that was blighted by two bouts of COVID.
Back to her best
Duffy roared back to form with a win at WTCS Hamburg – despite her first-ever penalty from T1 and then an unusually slow T2 – and she was at her dominant best when outrunning Georgia Taylor-Brown to take Commonwealth individual gold.
When we spoke to her in Birmingham about the rest of the season, both the PTO's flagship Collins Cup event and its first-ever US Open in Dallas were prominent in her thoughts.
She told us: "I would like to do some of the PTO races. I have to wait for selection for the Collins Cup and then there's the race in Dallas – I would love to do those two.
"And then the rest of the World Series where, of course, we have a race in Bermuda which is a big one for me as I get to race at home as the Olympic, World and two-time Commonwealth champion so I am just going to enjoy that moment to be honest because most people don't get that!"
Confidence boost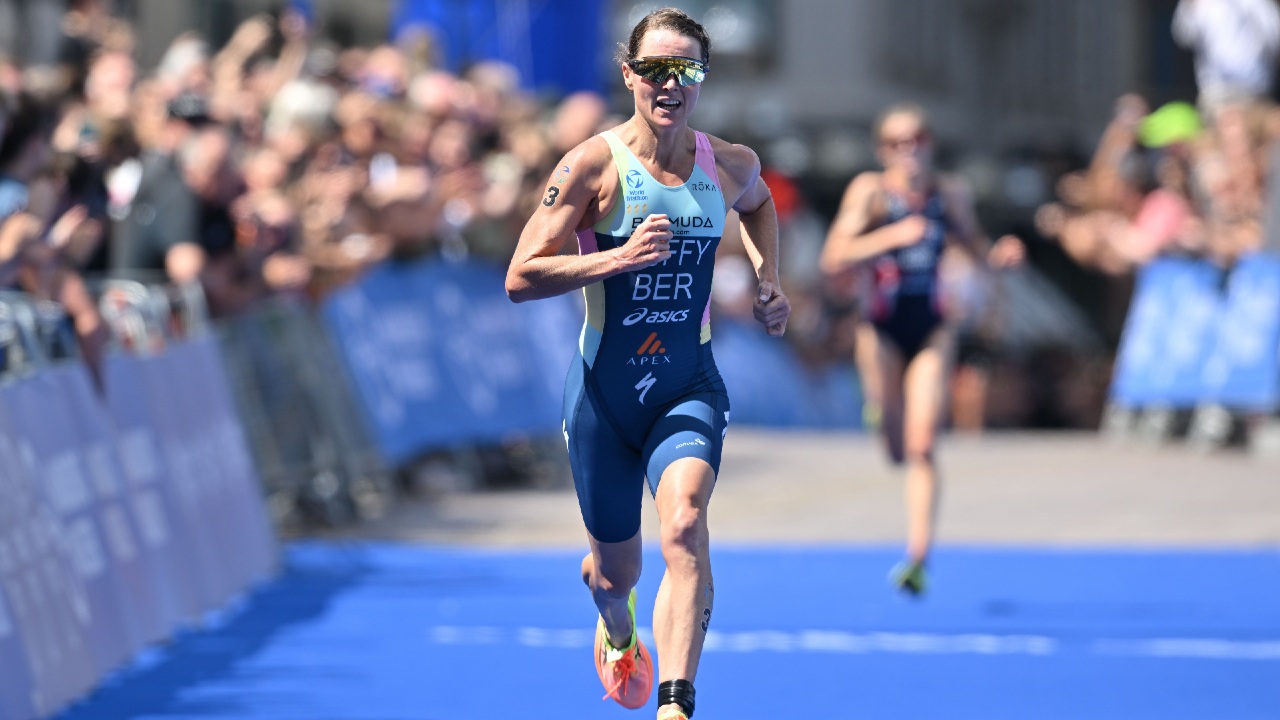 And she acknowledged just how significant her performance in Hamburg was, when she lost the lead serving a 10-second penalty before overhauling Beth Potter late on the run.
She explained: "Hamburg was hugely important – for my confidence for one, and two, it just keeps me in the World Series in terms of contending for the win.
"I almost needed it just to remember how much I want to win and just really fight for it. And I think I have struggled with that a bit with COVID twice and all sorts going on.
"But to really be present in the race and have to dig deep for it was good to remind myself of that."