The PTO Canadian Open is in the books and the latest PTO Rankings have been updated.
The athletes can do no more to make their case, at least, not on the course. We now know 24 of the 36 athletes who have qualified for the second edition of the Collins Cup next month in Slovakia – but who will be the final Captains' Picks?
With a total of $1.5million in prize money to be allocated for selection, there are significant financial rewards, as well as honour, in completing the Team Europe, Team USA and Team Internationals squads.
The Team Captains get four wildcard picks – two men and two women – and here are our thoughts on who will be in line for selection.
Who is safe?
Before we start, let's just confirm the automatic selections, which are based on being ranked in the top four positions for your Collins Cup team within the PTO Rankings, after the Canadian Open:
But who will join them in Samorin? We take a look at the leading contenders and reveal who we would pick – and we won't have long to find out if they're right, with Team USA the first to be announced on Monday – so we'll start with them…
TEAM USA
Women
Last year we picked (and were correct) Taylor Knibb and Katie Zaferes as our selections. With Knibb, of course, an automatic selection and Zaferes recently having given birth to her first child, we think the picks will come from familiar longer distance names this year.
After the four auto selections, 5/6/7 in the rankings are Heather Jackson, Jocelyn McCauley and Sophie Watts, with a big gap to the rest.
Watts (9th) and McCauley (11th) were strong in Edmonton, ahead of auto-picks Jackie Hering and Skye Moench.
There was no Jackson In Edmonton (she was 2nd at IM Lake Placid this same day), and we think those Edmonton performances could well count.
TRI247 Picks: Sophie Watts and Jocelyn McCauley.
Men
On a ranking's basis, positions 5, 6, 7 are quite close (Ben Kanute / Ben Hoffman / Jason West), with Collin Chartier next.
Then comes Justin Metzler, who picked up his first win of the season at IRONMAN 70.3 Oregon and got a wildcard spot 12 months ago, while Matt McElroy (14th) had a strong middle-distance debut at the Canadian Open.
But Chartier (11th) was the top American in Edmonton, and so we don't 'think' McElroy nor Metzler have done enough. We also don't foresee 'left-field' selection, and so it is likely the two picks will come from the first four mentioned.
Hoffman's strongest results have been over the full distance, while Kanute and West – over the middle(ish) distance – have far better head-to-head records. That leaves a 'pick two from three' out of Kanute / West / Chartier.
Kanute has easily the most impressive CV of the trio, but his last two races (9th Chattanooga / 28th Canadian Open) have left him frustrated with his form. Despite an excellent showing at CC 2021 (4th fastest of the day), that form (West winning in Chattanooga, and finishing ahead in Edmonton), combined with Chartier's display in Canada, could count against him, with Samorin just weeks away.
TRI247 Picks: It's a close call, but Jason West and Collin Chartier – rewarded for his Edmonton efforts – would be our picks
TEAM INTERNATIONALS
Women
Flora Duffy, if she'll accept – and all the indications when we spoke to her after her Commonwealth Games gold on Friday were that she would – is an absolute cert. Limited middle-distance racing yes (one start, one win), but if you don't think that she is one of the best two picks available, then we truly cannot help you – this is an all-time great of the sport, in her prime!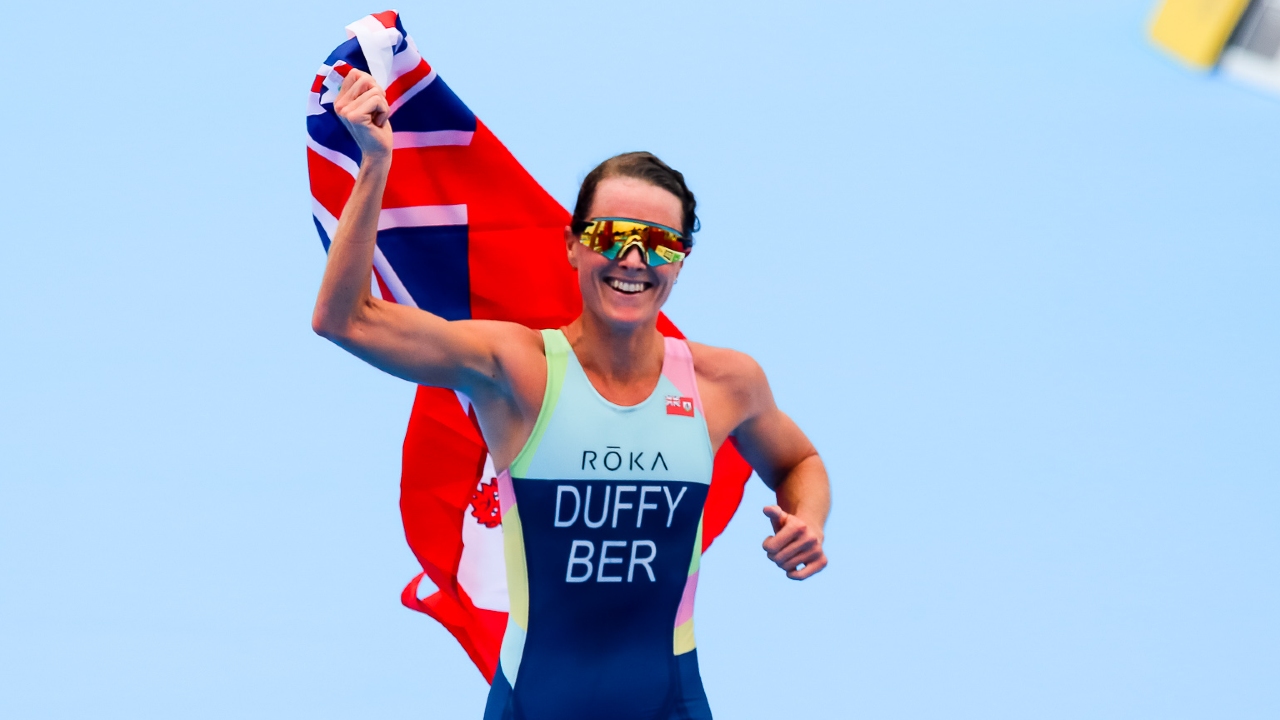 One down, one to go. On rankings, the top three (non-auto qualified) are Luisa Baptista (BRA), Amelia Watkinson (NZL) and Sarah Crowley (AUS), with very little between them.
We think the second pick will go elsewhere however, courtesy of the impressive debut of WTCS regular Vittoria Lopes (BRA) in Edmonton. Winner of the LA Triathlon (where Watkinson was third), her seventh place (ahead of auto picks, Salthouse and Jewett), will not have gone unnoticed. Enough for selection? Likely yes.
TRI247 Picks: Flora Duffy and Vittoria Lopes
Men
If we follow the PTO Rankings, the 5th / 6th / 7th Team Internationals athletes – and right next to each other on those overall standings – are Cameron Wurf, Kyle Smith and Sam Appleton.
Before looking at that however, it's difficult to believe that third at the PTO Canadian Open for Aaron Royle (also winner of Challenge Wales) won't be rewarded. That leaves one spot.
Wurf's racing has almost exclusively been over the full distance over the last four years, which to me leaves the obvious pick in what has been a strong season – and ninth in Edmonton – going to Kyle Smith.
TRI247 Picks: Aaron Royle and Kyle Smith
TEAM EUROPE
Women
Following an impressive quartet of Ryf, Haug, Philipp and Matthews, the next ranked Team Europe athlete in the PTO standings is Emma Pallant-Browne. A DNF in Edmonton was not the sort of result that anyone expected from an athlete that most had down as a podium pick at least. Sickness in the lead up the event and extended travel didn't help, and she was clearly 'off' from the start, a well below par swim perhaps an indication of what was to follow.
That said, it was a rare blip from an athlete who typically is an ever-present on the podium. Everyone has a bad day somewhere, and her form all year has been plenty good enough for her to be given a pass here – especially given that her Captain's Pick selection last year led to a match victory in the third quickest time of the day.
Julie Derron (SUI) in fifth was the top (non auto-selected) European in Edmonton, a minute and a half ahead of sixth-placed Holly Lawrence. Third-place finishes for Lawrence this year, in strong fields, at both Oceanside and Chattanooga perhaps provide a more-rounded middle-distance season.
On PTO Rankings at least, Fenella Langridge (#10, versus #12 of Lawrence), would be in the discussion. She was exceptional at Challenge Roth – her focus of course having been on that longer distance. The effects of that showed with a DNF in Edmonton which, perhaps, might be costly with such a difficult selection to make.
Nicola Spirig could be an X Factor in her final Pro season. After that early-season crash, focus on the Sub8 and being beaten by the (higher ranked) Lawrence, and fellow Swiss Derron in Edmonton, objectively at least she's not the obvious favourite for selection that she was when we wrote this equivalent feature 12 months ago. Can you overlook one of the greatest triathletes in history? It's a very tough choice for Stadler and Badmann to make.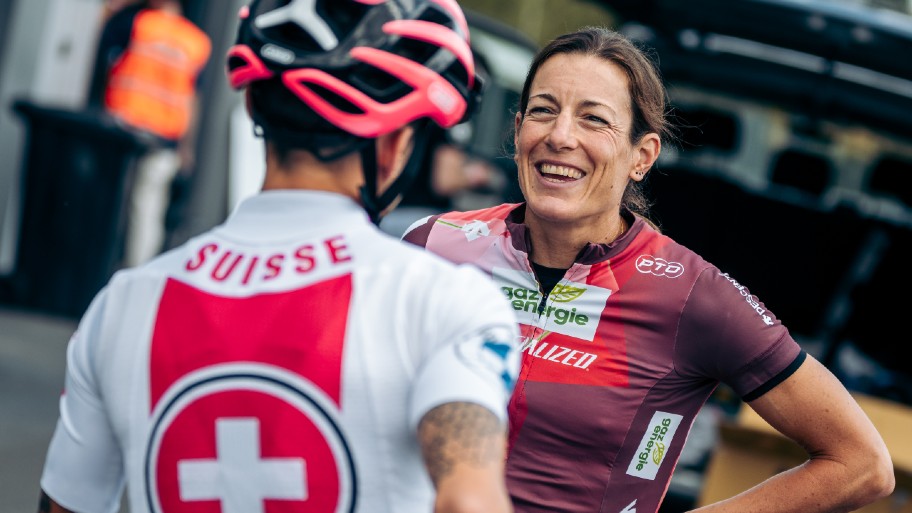 Which way will it go? Typically one of the best runners in the sport, we think that the captains may put their trust that the cramp-impacted off-par run of Nicola in Edmonton will be back to usual service in Slovakia. I'm just glad it's not my decision to make…!
TRI247 Picks: Emma Pallant-Browne and Nicola Spirig
Men
Team Europe has an embarrassment of riches to select from – including some impressive recent displays in Edmonton
Daniel Baekkegard is the top-ranked European who didn't gain auto-selection. Could not racing in Canada cost him? That seems unlikely.
A very impressive match winner last year (where he was also a Captain's Pick), a clear win at the 70.3 European Championship and 2nd in Dubai feels to us that he can't (and won't) be overlooked.
Who gets the second spot? Florian Angert (#8), Sam Laidlow (#11) and Denis Chevrot (#12) are next in ranking terms, while Laidlow (4th), Frederic Funk (5th) and Pieter Heemeryck (6th) made their mark with top 10s at the Canadian Open.
We're ruling out Jan Frodeno (rebuilding post-Roth) and Alistair Brownlee (Edmonton issues). Both all-time greats of course, but with such talent available, selection for Brownlee would feel incredibly harsh on those who have produced strong on-course results in recent months.
Could there be a wildcard? Leo Bergere (70.3 Lanzarote), Pierre Le Corre (70.3 Les Sables d'Olonne) and Vincent Luis (70.3 Indian Wells) are three class athletes from one country, for example.
It's a tough choice – and whichever direction you go, you can't really lose – but that eye-catching display in Edmonton could be enough for the young and impressive Laidlow, who showed toughness in recovering from some mid-race issues to finish strong.
TRI247 Picks: Daniel Baekkegard and Sam Laidlow