The PTO rankings have just been updated and it means we now know the 24 athletes automatically selected for the Collins Cup on August 20, 2022.
The top four in the women's and men's standings make it into the respective Team Europe, Team USA and Team Internationals line-ups ahead of the second edition of the groundbreaking event.
And because of the complex algorithm which compiles the rankings, it is only now that we know for sure who's heading to Samorin.
Europe a class apart – on paper
Starting with the women, and there's absolutely no doubt who has the strongest quartet on paper, with defending champions Team Europe having those ranked #1 to #4 – Daniela Ryf (SWI), Anne Haug (GER), Laura Philipp (GER) and Kat Matthews (GBR).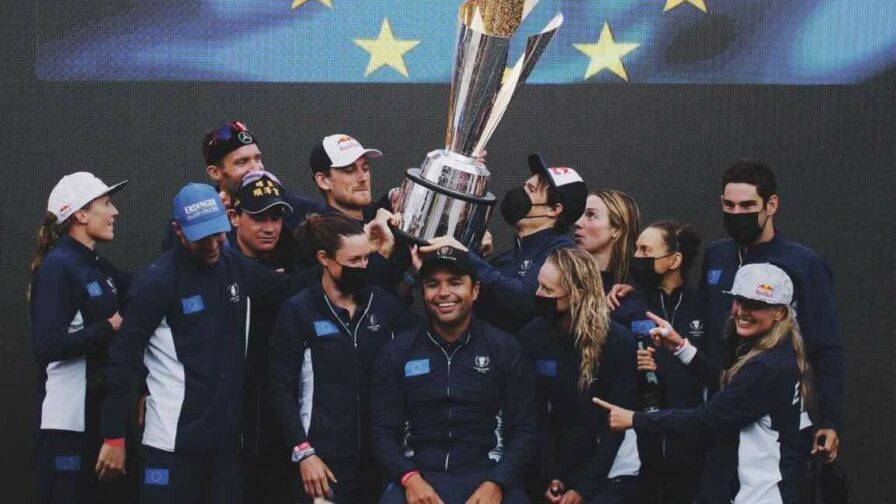 Team USA have the highest-ranked non-Europeans in Taylor Knibb (#5) and Skye Moench (#6), who will be joined by Chelsea Sodaro (up nine places to #11 after her third place at the PTO Canadian Open at the weekend) and Jackie Hering (#13).
But don't write off Team Internationals as they are headed by the one-two from Edmonton on Saturday, in a race which featured 17 of the top 25 in the standings.
That's Ashleigh Gentle (AUS, #8) and Paula Findlay (CAN, #7) who are joined by Tamara Jewett (CAN, #17) and Ellie Salthouse (AUS, #20).
Sanders leads Internationals
For the men, it's again a clean sweep for Europe at the top of the rankings thanks to Kristian Blummenfelt (NOR), Gustav Iden (NOR), Patrick Lange (GER) and Magnus Ditlev (DEN). The Norwegian duo are back at #1 and #2 after dominating in Canada on Sunday.
Team USA will be represented by Matt Hanson (#9), Sam Long (#10), Rudy Von Berg (#14) and Chris Leiferman (#17).
The American quartet are outranked by their Internationals counterparts, who comprise: Lionel Sanders (CAN, #5), Braden Currie (NZL, #6), Max Neumann (AUS, #13) and Jackson Laundry (CAN, #18).
Hard work starts now for captains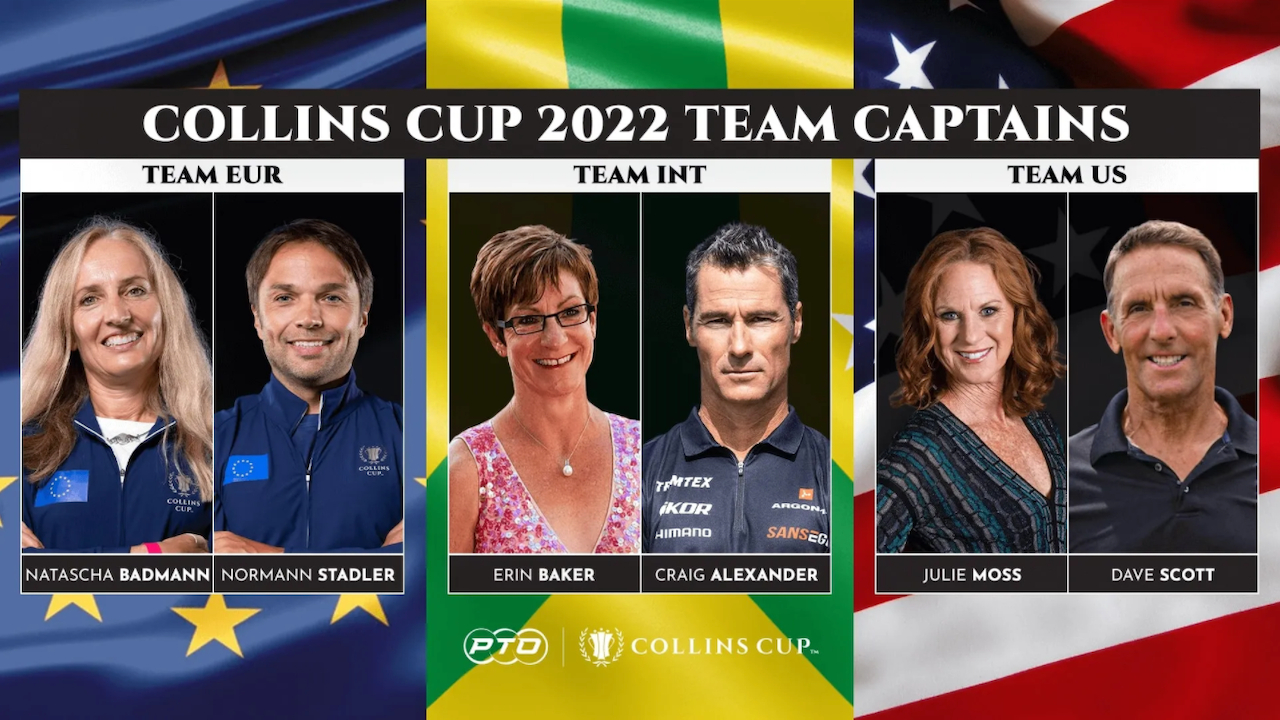 Team Internationals captains Erin Baker and Craig Alexander are predicting an upset, saying: "This is the nucleus of a team we're confident will surprise people. We'll announce our selects next week and then we're ready to go."
Each set of captains will name their wildcards next week – two men and two women – and Team Europe skippers Natascha Badmann and Normann Stadler are busy working out that enviable puzzle, given the amount of options they've got in the upper reaches of the rankings.
They said: "We are hugely excited to have the first part of our team inked in. This is the moment things start to feel real and our job as captains begins to heat up. We're looking forward to getting our heads together and discussing who our choices should be."
That was echoed by Team USA captains Dave Scott and Julie Moss, who added: "It's great to get Taylor, Skye, Chelsea, Jackie, Matt, Sam, Rudy and Chris all on board. They give us an awesome spine to the team. Now the hard part is who to pick to complete the line up."