Dominant victory for the young Brit in the Basque Country
Fourth place for Emma Deary in her first full distance event
Triathlon Vitoria-Gasteiz (www.triathlonvitoria.com) in Northern Spain has, for many years, been on my 'to do' list of events to visit or, perhaps, even take part in myself.
If you've ever watched any of the Channel 4 TV coverage that has been shown in recent years (check out the 2017 coverage HERE), it looks like one of the most stunning events out there. Just a short drive from Bilbao, it is also a relatively easy event to get to and I've only ever heard great reports from athletes that have raced it.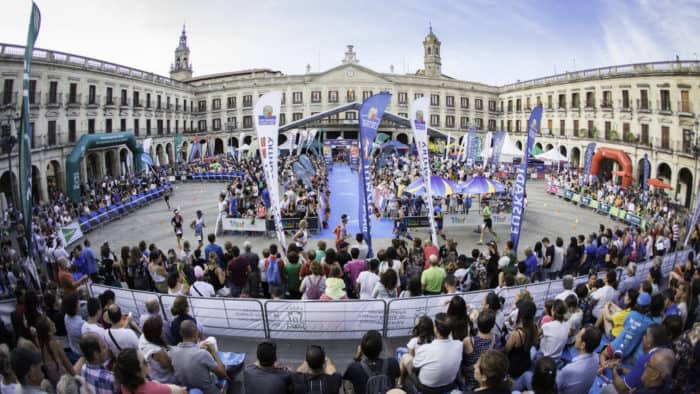 The event hosts full (iron-distance) and half distances on the same day, and having having been held for many years, features a large entry for both, with a total of well over 2,000 entries and a finish line setting that looks absolutely amazing.
The half distance race this year was dominated by Great Britain's George Goodwin, who earned the EUR 2,500 first prize with a winning margin of more than nine minutes. George recently finished third at Challenge Salou, followed by second at IRONMAN 70.3 Staffordshire. Within a minute of the leader out of the swim, he then destroyed the field on the bike and built a huge lead with the fastest bike split of the day, before a controlled 1:15:52 half marathon gave him the fastest run split too. Definitely a young athlete to watch.
In the full distance race, Emma Deary, previously second at the Outlaw Half Holkham among other notable results, was racing in her first iron-distance race. She would finish fourth in what was a very competitive race, the top four athletes separated by 13 minutes, with plenty of lead changes along the way, Emma leading the race until well into the marathon.
It's just sunk in that I've actually completed my first marathon AND Ironman! How did that happen 🤷 I've a new found respect for long distance racing. Massive congratulations to @sonjaskevin @vanessaptri & @ruthbrito for smashing the run #triathletes #triathlon #protriathlete pic.twitter.com/FvlNrfwl71

— Emma Cowper (@EmmaDeary) July 9, 2018
Triathlon Vitoria-Gasteiz – Sunday 8th July 2018
HALF: 1.9km / 90km / 21.1km
Men
1st – George Goodwin (GBR) – 3:53:18
2nd – Miguel Angel Fidalgo Rossello (ESP) – 4:02:29
3rd – Erik Merino Alamanos (ESP) – 4:06:57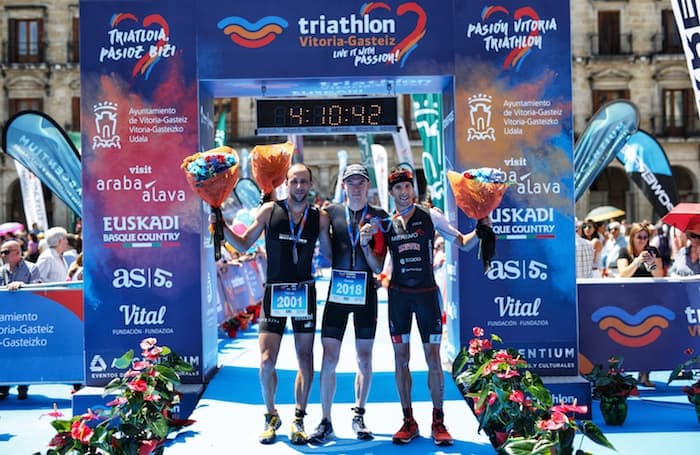 Women
1st – Judith Corachan Vacquera (ESP) – 4:23:53
2nd – Helene Alberdi Sololuze (ESP) – 4:31:38
3rd – Sarah Bonner (CAN) – 4:33:46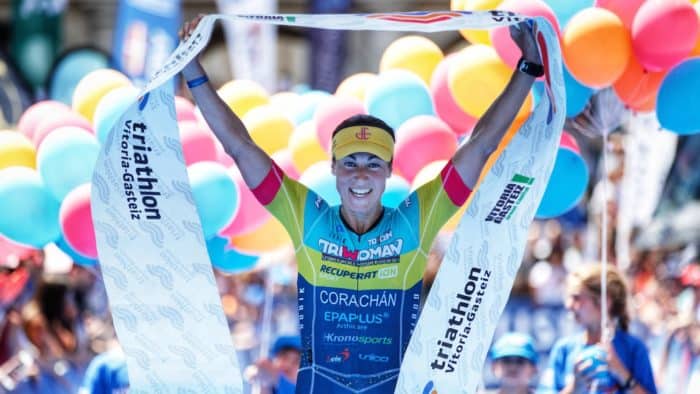 Triathlon Vitoria-Gasteiz – Sunday 8th July 2018
FULL: 3.8km / 180km / 42.2km
Men
1st – Alejandro Santamaria Perez (ESP) – 8:17:05
2nd – Xavier Torrades Sabata (ESP) – 8:19:00
3rd – Raul Tejada (GUA) – 8:22:23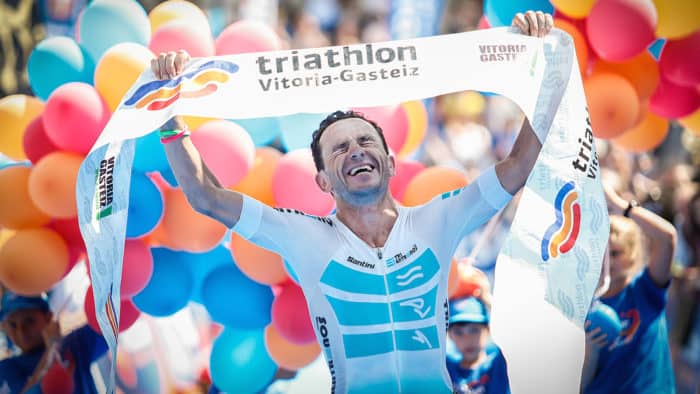 Women
1st – Sonja Skevin (CRO) – 9:29:04
2nd – Vanessa Pereira (ESP) – 9:33:36
3rd – Ruth Brito Curbelo (ESP) – 9:34:14
4th – Emma Deary (GBR) – 9:42:13