Georgia Taylor-Brown will look to summon up one more big effort after giving it "her all" to retain her Super League title.
She's now within touching distance of a famous double as she aims to add the WTCS crown to her SLT triumph.
That came in perfect style with a victory in Neom over the weekend and though she looked super-smooth on the run as she overhauled great friend and fellow Brit Sophie Coldwell, GTB admitted she had felt "flat", especially on the bike.
Her prowess on two wheels – especially in rainy conditions in Munich and on the narrow, twisty streets of Toulouse – propelled her to top spot in the standings as she just got the better of a season-long battle with Taylor Spivey.
Giving it everything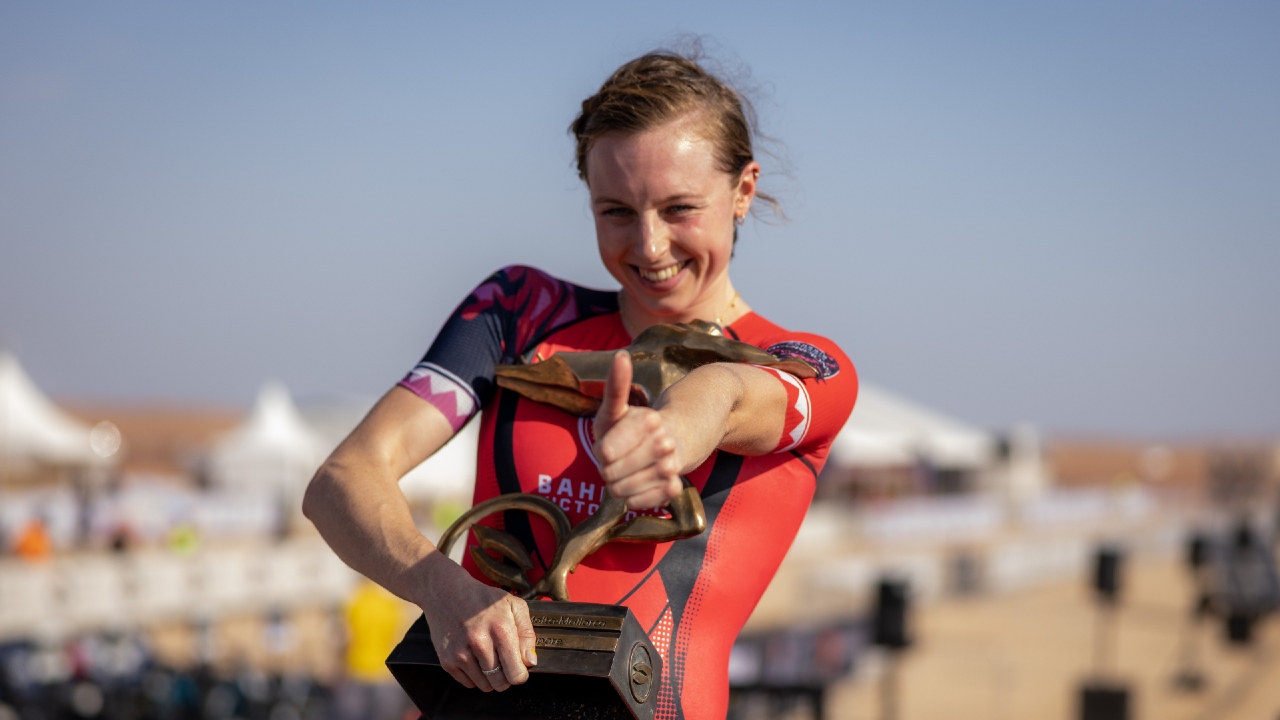 Having not won a SLT Championship Series race before, it's now three out of five this season and she told us: "I'm just happy to get to the finish to be honest with you – it's been a really long season.
"I really felt flat, especially on the bike. It was so hot and windy which made it really tough.
"But I'm so happy to come out on top – I did all I could in every race."
Taylor-Brown knew that as long as she finished ahead of Spivey, the title was safe. And for a while that was the tactic as she explained: "I was thinking about Taylor and when she was in that front group I was actually quite happy and it definitely made me work harder. But she was willing to work too on the bike.
"I was delighted that Soph [Sophie Coldwell] was there and I was almost more focussed on her race as I really wanted her to podium as well!
"I actually felt okay on the last run. I went out and caught Taylor and I was going to just sit with her but then I thought I'll just put a surge in now and if it doesn't pay off, there's nothing more I can do, at least I'll have tried.
"So I put my surge in, got a nice gap and could just relax after that and bring it into the end.
It's onto Abu Dhabi now and my final race of the year – I'm so happy to be nearly there!
Taylor-Brown is currently in pole position in the WTCS standings heading into the season finale, though reigning champ Flora Duffy has a chance to markedly close the gap in her home country of Bermuda this weekend.
Meanwhile overall runner-up Spivey was gracious in defeat, admitting that she'd "exceeded expectations" with her fourth spot on the day after battling a head cold during the week.
"I'm proud of myself as I did the best in the circumstances. I'd have liked to have fought a bit more for the win but big congrats to Georgia."