This is a preview feature written ahead of WTCS Bermuda 2022. You can find out how the racing played out in our extended reports, in racing which saw Vincent Luis win the men's race and Flora Duffy take the tape in the women's race.
The third edition of the World Triathlon Championship Series Bermuda on Sunday 6 November represents the penultimate round of the 2022 WTCS Series.
It will also be a hugely important day for Alex Yee and local hero, Flora Duffy, if they are to keep alive their prospects of topping the year-end Maurice Lacroix World Triathlon Championship Series Rankings in Abu Dhabi later this month, and earning the title of World Triathlon Champion.
Check out who is racing, the points situation and how to watch it all.
Start time and how to watch live
An Olympic distance race, the two-lap sea swim takes place in Hamilton Harbour, right next to Front Street, in the heart of capital of the British Overseas Territory of Bermuda.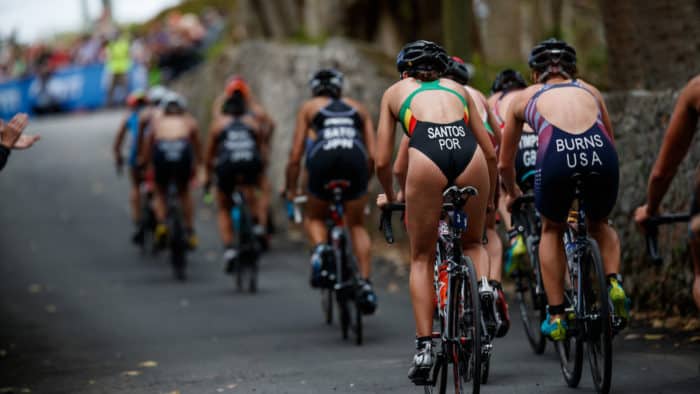 The 40km bike course comprises eight laps of 5km each. That includes the ascent formerly known as Corkscrew Hill, which is now officially Flora Duffy Hill, in recognition of her achievement in securing the first Olympic gold medal, across any sport, for her country.
The four lap run course is primarily an out-and back utilising Front Street and East Broadway. No prizes for guessing who the majority of supporters will be out for. Not surprisingly – and quite appropriately – it is the Elite Women who close out the action on Sunday afternoon, local time.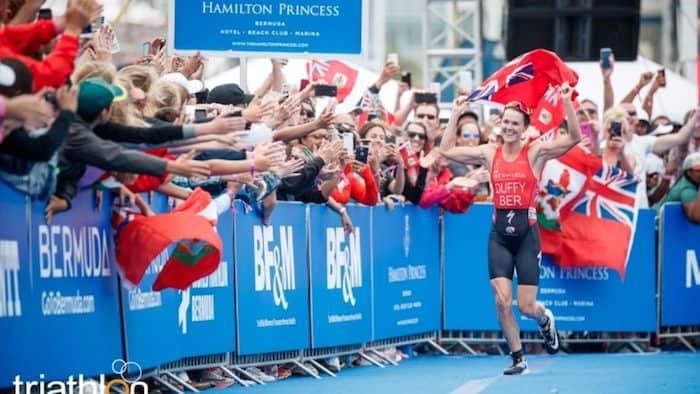 You will be able to watch all of the action live via TriathlonLive.tv or, if you have access, via the BBC Red Button, BBC iPlayer, BBC Sport website & app.
Elite race start times (local) are:
Sunday November 06: Elite Men – 1100 (1500 UK, 1600 CET)
Sunday November 06: Elite Women – 1400 (1800 UK, 1900 CET)
Elite Women
Olympic, Commonwealth and three-time World Triathlon champion, Flora Duffy, is racing on the roads she knows so well. That – probably – means that everyone else is racing for second, especially in the absence of Great Britain's Georgia Taylor-Brown.
"A little sore, a little tired" she said on Saturday after her efforts during Friday's IRONMAN 70.3 World Championship where she finished fifth, recovery from that will be key – oh, and the little matter that the dominant athlete in that race, Taylor Knibb, will be there to race her.
WTCS leader Georgia Taylor-Brown (who defended her SLT Championship Series in Neom on Saturday), will be skipping this round of the series, and with three wins and a second place, she will arrive at the Championship Series Final still in front, irrespective of events on Hamilton.
Others from Neom however are due to race, including those holding top positions in the series: Beth Potter (4th), Taylor Spivey (5th), Laura Lindemann (6th) and Sophie Coldwell (7th).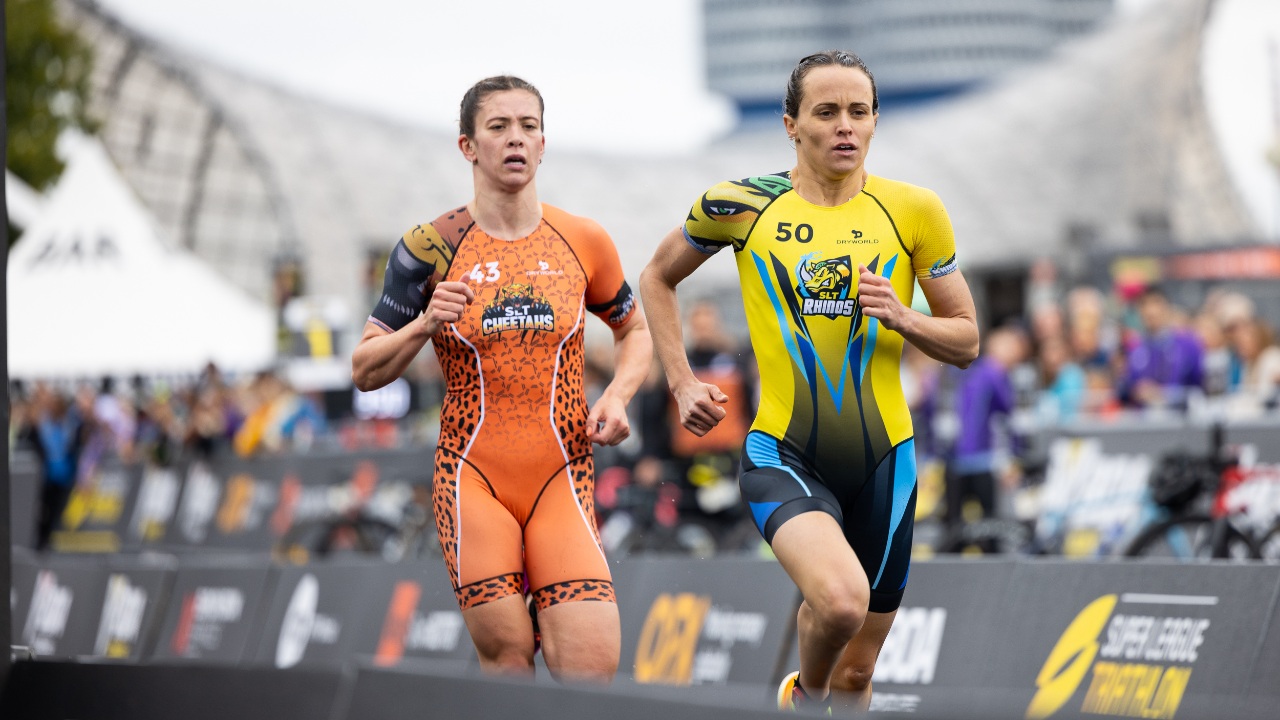 Based on the nature of the course, the athletes racing and previous editions in Bermuda, the bike course will surely play a bigger part than it often does in short course racing. With 40km to do some damage too, all indications are that Duffy and Knibb will be short-priced favourites to fill the top two positions.
If nothing else, Utah to Bermuda should be an easier trip than Neom to Bermuda, in a race where 'recovery from last weekend' is likely to play a significant factor for many of the key players.
You can click here for the women's start list.
Elite Men
With Kristian Blummenfelt racing his first WTCS event since winning the Edmonton Grand Final in August 2021, we'll have both IRONMAN 70.3 World Champions racing this coming Sunday, and he will be joined by IRONMAN World Champion, Gustav Iden.
Absent from the current top-10 in the rankings are Hayden Wilde (1st), Leo Bergere (2nd), Pierre Le Corre (5th) and Matthew Hauser (10th).
That does open things up a little – but still leaves the top contenders list including Alex Yee, Jelle Geens, Vincent Luis, Tyler Mislawchuk, Mario Mola and Matthew McElroy – to which several others could rightly be added.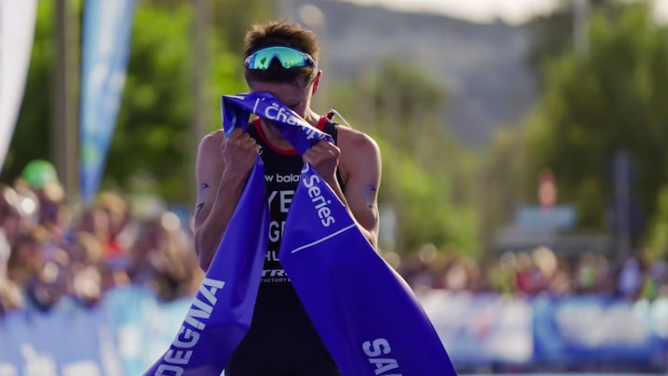 Blummenfelt has been, not unreasonably given the Kona / St George double in recent weeks, talking of not having big expectations for Bermuda, with hopes higher for Abu Dhabi at the end of the month. But, just as I said before that home race in Bergen, he's not going to simply be a passenger either. Bergen, over the sprint distance, went pretty well for him.
Alex Yee however has to start as the favourite. He elected not to defend his Super League crown to focus on the WTCS, and has been in excellent form and has 'eyes on the prize'. A solid swim to start would put him in prime position to set up a final race head-to-head with Hayden Wilde in Abu Dhabi, to determine the new World Champion.
You can click here for the men's start list.
Maurice Lacroix World Triathlon Rankings
The remaining races in the series are just Bermuda and the Championship Finals in Abu Dhabi.
The final rankings are decided on the basis of, 'best four WTCS results, plus the Championship Final'. Regular WTCS events earn 1000 points for the win, with the Finals given extra weight at 1250 points. In both cases, points then reduce by 7.5% per position.
Everybody currently ranked in the top-10 – with the exceptions of Alex Yee and Taylor Knibb – have scores based upon four events. For the majority then, an improvement in rankings points post-race will require a result which improves upon their current 'fourth best' result.
For Yee and Knibb, their rankings will simply be the addition of points earned in Bermuda to their current totals.
Here are the current top-10's ahead of Sunday's racing in Bermuda.
Elite Women
1. Georgia Taylor-Brown (GBR) – 3925
2. Flora Duffy (BER) – 3482
3. Cassandre Beaugrand (FRA) – 3181
4. Beth Potter (GBR) – 3139
5. Taylor Spivey (USA) – 3050
6. Laura Lindemann (GER) – 2986
7. Sophie Coldwell (GBR) – 2964
8. Anabel Knoll (GER) – 2341
9. Taylor Knibb (USA) – 2266 (3 races)
10. Kirsten Kasper (USA) – 2263
Elite Men
1. Hayden Wilde (NZL) – 3850
2. Leo Bergere (FRA) – 3493
3. Jelle Geens (BEL) – 3102
4. Alex Yee (GBR) – 3000 (3 races)
5. Pierre Le Corre (FRA) – 2726
6. Vasco Vilaca (POR) – 2669
7. Vincent Luis (FRA) – 2557
8. Lasse Lührs (GER) – 2535
9. Antonio Serrat Seoane (ESP) – 2459
10. Matthew Hauser (AUS) – 2317
Key rankings points
Alex Yee is currently unbeaten in the 2022 series with three wins (Yokohama, Montreal, Cagliari). Having not finished in Leeds following that bike crash, it is essential that he secures a good result in Bermuda. Current series leader, Hayden Wilde, is not racing in Bermuda.
Victory in Bermuda would see Yee start in Abu Dhabi with a maximum score of 4000 points. 150 points clear, potentially, he would still take the title in the UAE if he finished second to Wilde. Second in Bermuda (925 points) would see him still lead Wilde ahead of Abu Dhabi (3925 vs. 3850), but with with the difference between first and second place at Yas Marina being 94 points, if they were shoulder-to-shoulder for the win their with 1km to go, all previous points wouldn't matter.
Bottom line? If Alex Yee wins in Bermuda, he's in prime position and Wilde would need helps from elsewhere in a few weeks time.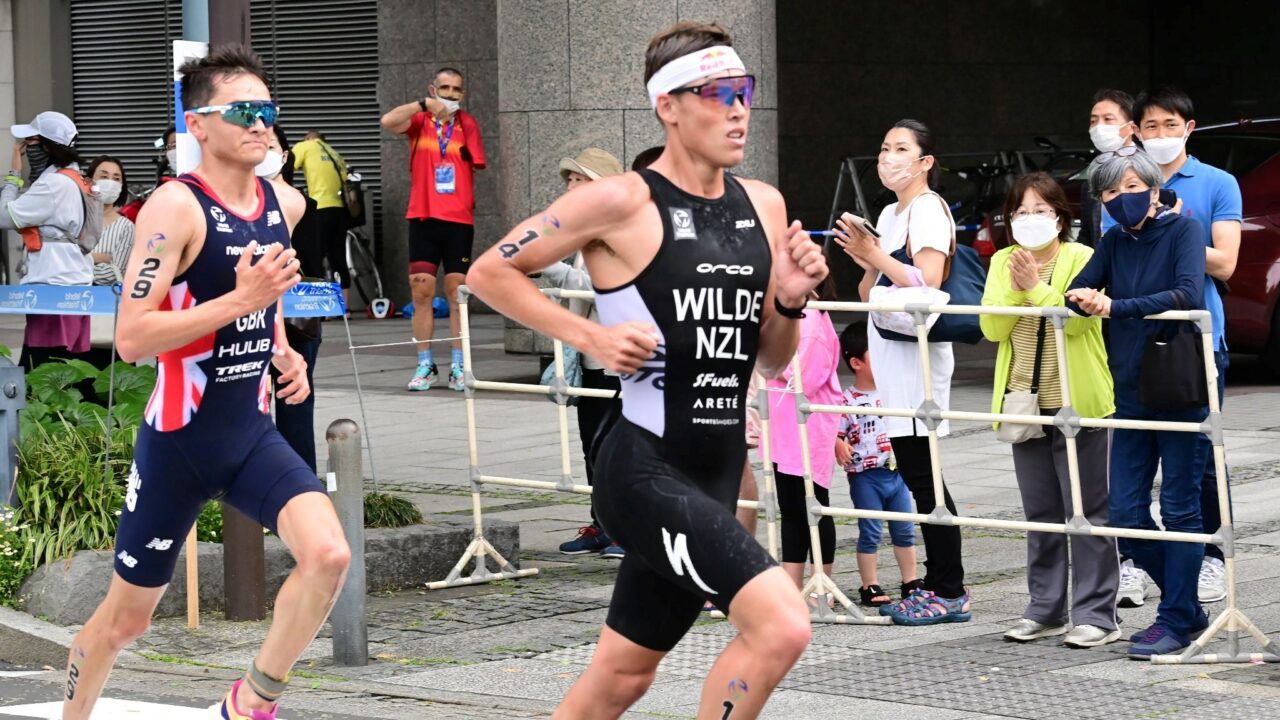 For Flora Duffy, her current 'worst' result is seventh (Leeds, 626 points). Victory on home turf would see her improve to 3856, leaving her in second place to Georgia Taylor-Brown (3925). With GTB not starting in Bermuda, that points difference, 69, is less than the difference between 1st and 2nd, 2nd and 3rd, 3rd an 4th and 4th an 5th in Abu Dhabi. Thus, 'win in Bermuda and then finish in front of GTB in Abu Dhabi within the top-4' = World Champion.
Anything less than a win in Bermuda and control slips away. E.g. second in Bermuda (leaving her on 3781), would leave Georgia starting in Abu Dhabi with an advantage of 144 points. In that example, even a win in Abu Dhabi – if GTB was second – wouldn't be enough.
Bottom line? If Flora wins in Bermuda, she wouldn't lead the series – but the championship is still within her control. Less than a win and it gets a little more complicated.
All will be become clear(er) after the racing in Hamilton is all wrapped up!
Previous WTCS Bermuda Winners
2019: Katie Zaferes (USA) / Dorian Coninx (FRA)
2018: Flora Duffy (BER) / Casper Stornes (BER)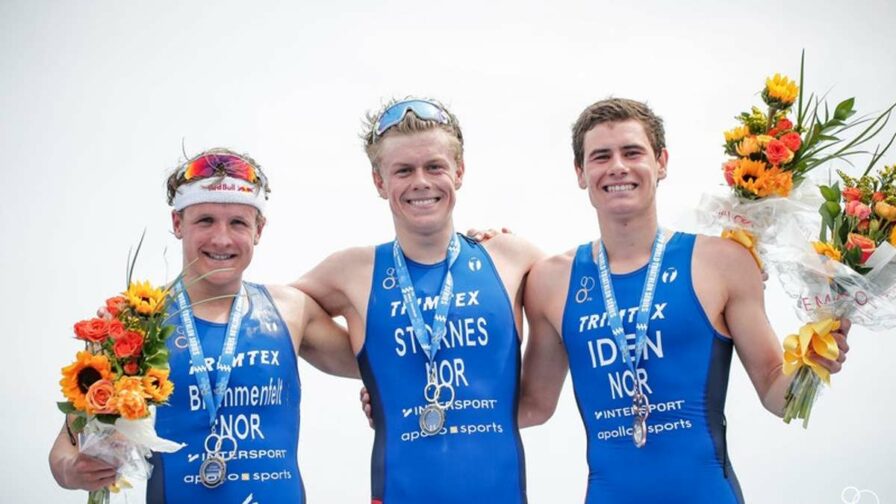 As with each round of the World Triathlon Championship Series (Championship Finals aside), there is a prize purse of $150,000 to be raced for. This is paid 20-deep, with the winners collecting $18,000.
1. $18,000
2. $12,000
3. $8,000
4. $6,000
5. $4,900
6. $4,100
7. $3,400
8. $2,800
9. $2,300
10. $1,900
11. $1,600
12. $1,400
13. $1,300
14. $1,200
15. $1,100
16 to 20. $1,000 each