This is a preview of the event – click on the names for in-depth reports on significant wins for Sam Long and Paula Findlay.
This coming weekend's IRONMAN 70.3 Indian Wells – La Quinta features some top-10 PTO ranked names, previous winners and you can watch it all broadcast live as well.
Start time and how to watch live
The 2022 Trainual IRONMAN 70.3 Indian Wells – La Quinta takes place on Sunday 4 December 2022, located near Palm Springs, California.
The professional men's field will start at 0700 local time, with the women's field following just two minutes later minutes later. For global viewers, that corresponds to 1500 in the UK, 1600 CET and 1000 Eastern,
Live coverage of IRONMAN 70.3 Indian Wells, part of the VinFast IRONMAN U.S. Series, will be broadcast on Outside TV.
As always, the ever reliable IRONMAN Tracker is the perfect data addition to support your viewing.
Pro Men
This is the fourth edition of the event – and Lionel Sanders has won the previous three. The new Dad – congrats to you, Erin and young Levi – is back at an event he knows well, his first race outing after disappointing races in Dallas (24th) and Kona (34th). He's clearly still a far better athlete than those results suggest, reflected by his fifth position in the current PTO rankings.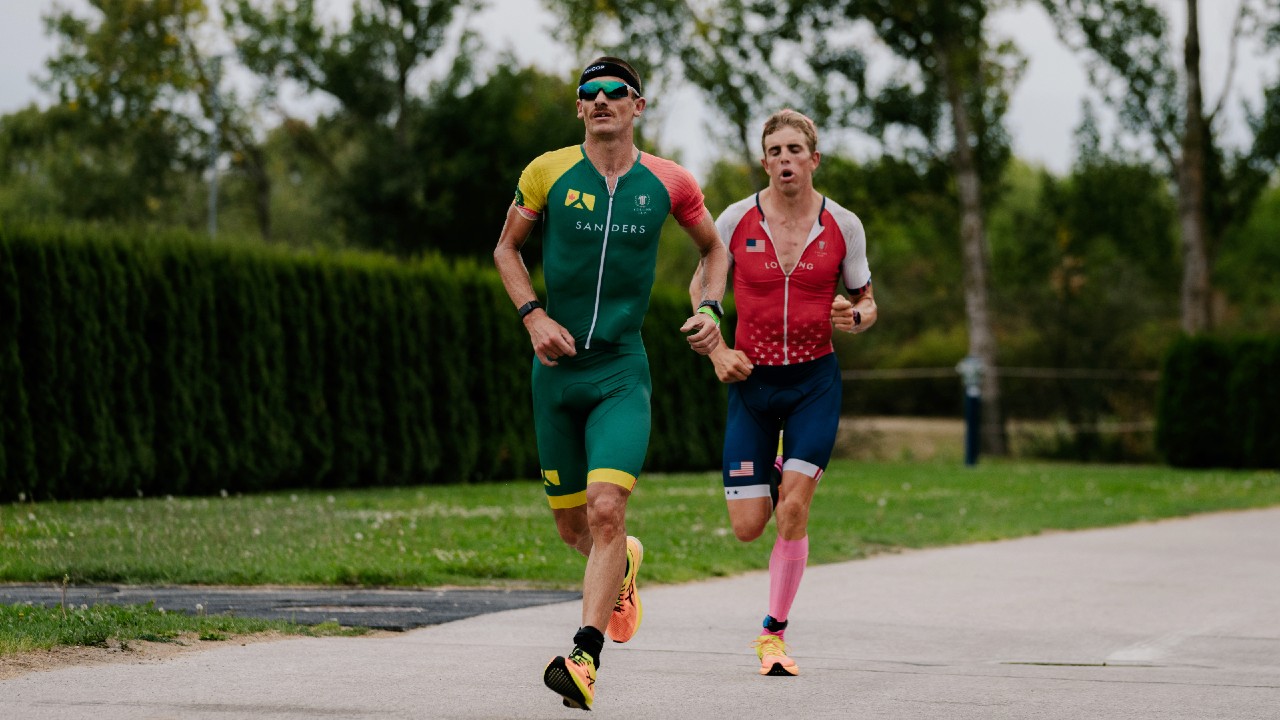 The race should provide another opportunity for a middle distance showdown with Sam Long, which typically leads to some exciting finishes, as we saw in St George last year and the Collins Cup in August, pictured above. Long is also looking for some late season redemption after a frustrating race at IRONMAN Arizona.
Other top contenders include Eric Lagerstrom (USA), who was second in 2019, Trevor Foley (fifth last year, recent winner in Waco) and perhaps a real contender for top spot in Jackson Laundry.
The Canadian produced a career-best (ahead of Sanders) when winning the high-profile IRONMAN 70.3 Oceanside, and was also seventh at the IRONMAN 70.3 World Championship this year.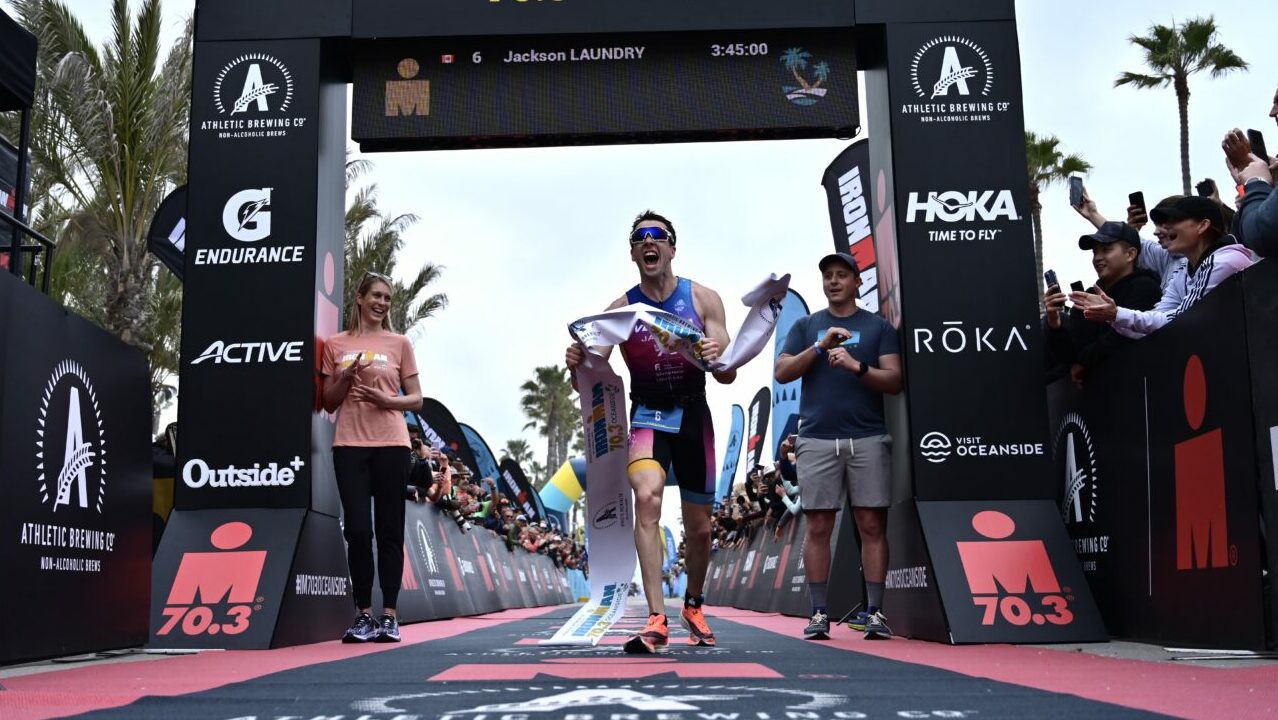 After 10th place at the WTCS Championship Finals in Abu Dhabi, could Matthew McElroy be the wild card?
Pro Women
The women's race features the two winners in defending champion, Danielle Lewis and 2019 winner, Paula Findlay.
The Canadian – second at the IRONMAN 70.3 World Championship – is the PTO's #8 ranked athlete and will be the odds-on favourite to add what would be, perhaps surprisingly, the first win of a 2022 season which has feature lots of top results, but with plenty of silver medals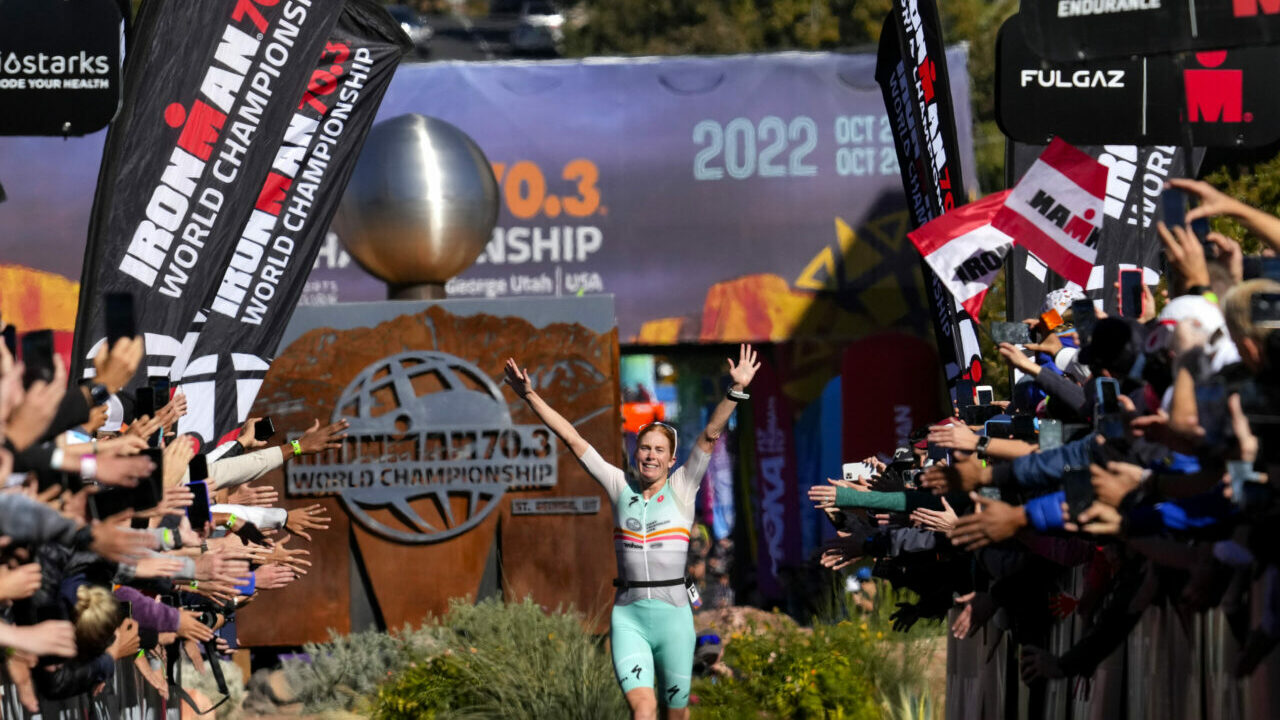 Another Canadian, Tamara Jewett (second last year), will likely set the fastest run split by some margin, but to date at least, that has never been enough to overcome the swim and bike prowess of the PTO 2020 Championship winner.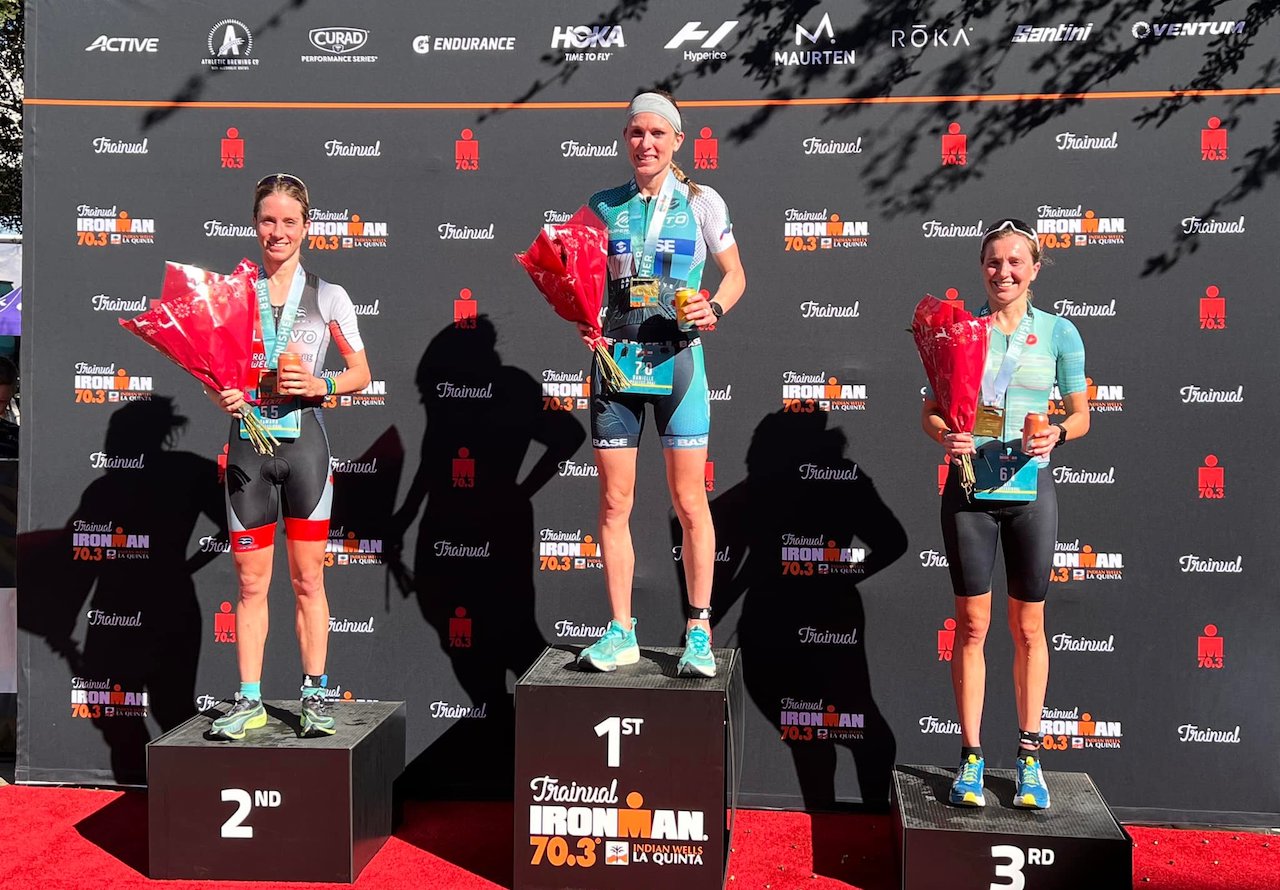 You can click here for the full start list.
Previous Winners 70.3 Indian Wells / La Quinta
2021: Lionel Sanders (CAN) / Danielle Lewis (USA)
2019: Lionel Sanders (CAN) / Paula Findlay (CAN)
2018: Lionel Sanders (CAN) / Chelsea Sodaro (USA)
Prize Money: What's on the line?
The prize purse on offer this weekend is $50,000 – with each of the winners collecting a $7,500 share of that total.
In addition to money, there will be a total of four qualifying slots (two MPRO / two FPRO) for the IRONMAN 70.3 World Championship in Finland, October 26-27 2023.
The total funds will be paid eight-deep, as follows:
$7,500
$5,000
$3,750
$3,000
$2,000
$1,500
$1,250
$1,000
Of course, thanks to the formation of the Professional Triathletes Organisation, financial rewards from performance are not solely from on-the-day performances.
The PTO World Rankings will see a total of $2million awarded at the end of 2022, based up on the final standings in those points tables. The rewards there can be substantial, with a move up or down the rankings system potentially earning you more than any individual event.
As we will be into December racing, there are very few further opportunities for athletes remaining to improve on their 2022 scores. Thus, any big moves this weekend have a strong chance of sticking until to the big cheques / bank transfers are handed out.